Last Updated on May 4, 2022 by Letícia Melo
Visiting Portugal can be a great choice for many reasons: The food, the beaches, the weather, the green. So when it comes to spending some quality time in this beautiful country, there is no doubt it has a lot to offer.
But what if you fall in love with it and decide to stay a bit longer? What if you start thinking about living here? Or even better… What if you start wondering what it would be like if you turned into a citizen?
In that case, know you might be about to make the greatest decision of your life.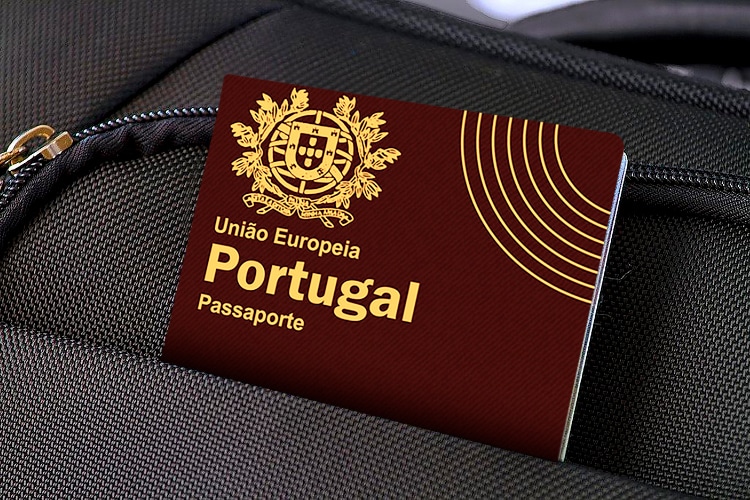 There is a saying that applies to this situation. That one when someone asks you "Why are you in love with this person?" and you say: "Because, this time, I got the whole package".
When becoming a Portuguese citizen, you are not becoming only one thing. You are actually gaining access to many different perks and rights. You are getting the whole package.
And that's why this can be the choice of a lifetime.
The Portuguese passport: a powerful document
Even though Portugal is a small country, the Portuguese Passport can take you to many places in the world. To be precise, it can take you to exactly 187 countries without needing a Visa for that.
Its Bordeaux color, characteristic of all European Union Members, actually means power. The Portuguese Passport is the 5th most powerful in the world. And with one in your hands, you will be able to save a lot of time on airport immigration lines.
But the advantages of having a Portuguese passport don't end here. Even when you do need a Visa to enter a certain country, the bureaucratic process can be easy and fast.
A good example of that is if you want to go to Russia. Yes, you will need a Visa, but to get it, you'll only have to go to their Embassy, fill out a single form, pay, and you'll have everything ready in a few days. No interview required, no endless questions asked, thanks to the Portuguese passport.
Portugal & Europe: a single land of opportunity
Portugal is part of Europe, the continent, but also one of the 27 members of the European Union.
This means two important things: the Euro is our coin, and we have easy access to any of those countries.
Having a common coin can be a time-saver, headache-free type of perk. Imagine not having to deal with exchanges, expensive wire transfers, withdrawing lots of cash at once.
Being a Portuguese citizen gives you access to amazing road trips, but also to weekend getaways that don't need much planning.
And even when it comes to salaries, investments, or any gains in general, this is a winning factor. After all, you're dealing with one of the strongest coins in the world.
In the matter of easy access to any of the European Union members, this citizenship is a winner once again. To cross the border in any European airport, all you have to bring is your National ID card. Yes, no Passport or Visa is needed. With it, you'll have immediate access to a quick lane where you can scan it on a machine and save lots of time on your trip.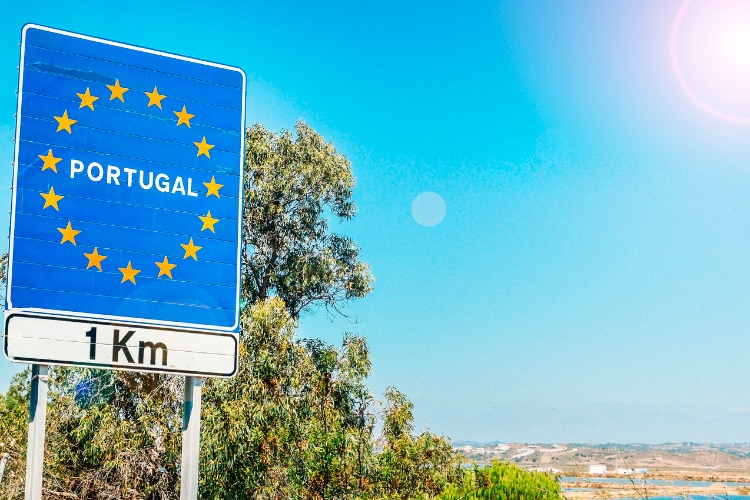 What about crossing the border by land? It's even easier. Show the officers your national ID card and, within a few minutes, you'll be good to proceed.
Portuguese citizenship: a life changer
If you're not planning to travel much around Europe, you might be thinking you don't really need this citizenship.
But, truth is, being a Portuguese citizen gives you much more than some faster, easier travels.
It gives you exclusive access to Health, Education, Property Investment, and even less bureaucracy. You could get to experience the quality of life in Portugal for good.
Healthcare Access
Portuguese have access to a Public Health system. It includes access to Public Hospitals, Health Centers, nurseries, and long-term treatments.
How good is it? It might not give you the fastest access to consultation, compared to the private sector, but in an Emergency, you'll always have a Public Hospital available. The medical expenses are low and some services are even free. This includes not only General Practice but also Medical Specialty.
Having private insurance is an option but definitely not required. Depending on your urgency for treatment, national healthcare might be a good fit. Consultancies have an average waiting of 2 weeks to 1 month. You can check this information live on the SNS (National Healthcare Service) webpage.
Not only consultancies are useful in the Portuguese public health system. Prescriptions are also an important part, reducing medication costs by up to 90%.
All these reasons show why the Portuguese Healthcare System is today the 12th best in the world.
Property Investment
Imagine that you want to buy a house in Portugal. You can do this being a foreigner, yes. Nowadays, there are many interesting opportunities to invest in this country. The Golden Visa is an example of that.
But this only applies if you are able to pay for everything upfront. Now imagine you actually need to apply for a loan. In that case, the story changes.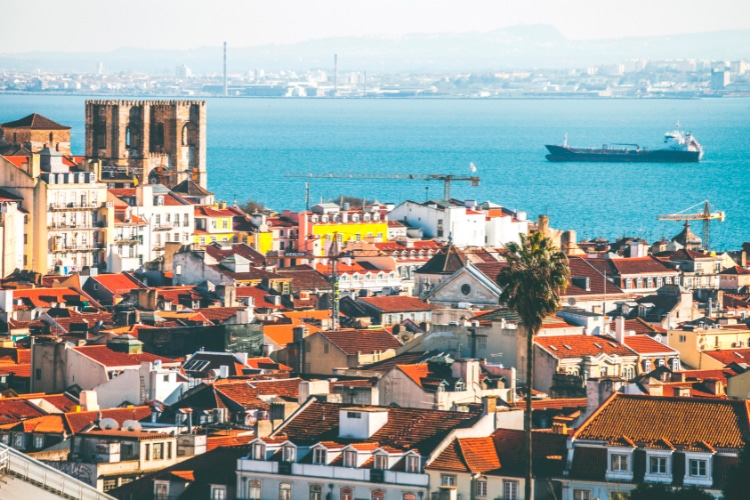 In Portugal, bank loans are only provided under certain circumstances. If you don't have a National ID card, obtaining a loan will be quite a challenge.
It's much easier, though, to request a loan if you are a citizen.
The whole process itself is bureaucratic, but having the right documentation is a must. Otherwise, not meeting the basic nationality requirements gets you stuck at stage one.
Education Access
In Portugal, it's mandatory to complete the High School level. This means that, until 12th grade, Portuguese public schools are completely free.
When aiming for the next level, universities in Portugal are also a very reachable reality. Any Portuguese citizen has access to Public Universities and can apply for scholarships. Even without having the grades to apply, the monthly fees for the Public system are accessible and negotiable. You can choose to pay phased fees instead of all at once, for example.
It's true that you can also study in Portugal without having citizenship. There are international scholarships to attract foreigners to study here. There are certain agreements with the community of countries where Portuguese is the native language. But no fees will ever be as low as when you are a Portuguese citizen. The full amount to complete a Degree can be more than 60% lower on average.
Less bureaucracy
Having a national ID card can save you a lot of time. You'll only have to renew it every 5 years, and this procedure can be managed online (and all your information will be automatically filled out).
This will also give you access to other perks, such as filling out the IRS online and keeping track of your yearly expenses and tax contributions.
Becoming Portuguese is a long-term investment
By now you may be thinking of running to grab your Portuguese citizenship.
If still in doubt, know this is a decision that impacts not only your present and future but also your family's. By becoming a Portuguese citizen, your kids will have the right to get this nationality automatically.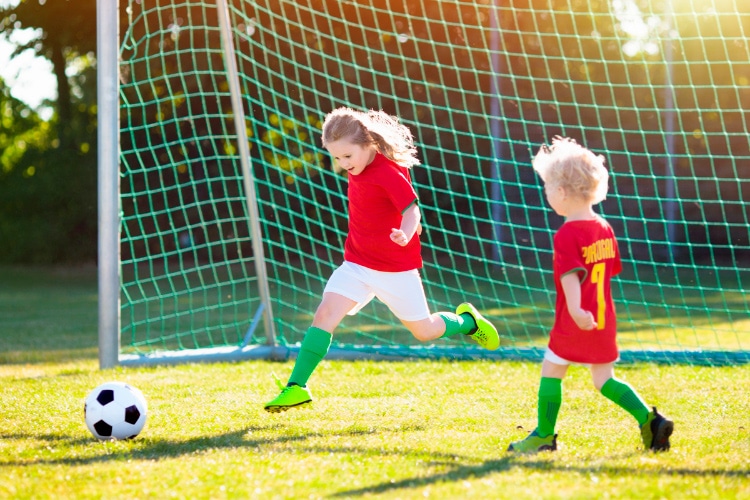 Also, you'll be living in one of the safest countries in the world. Portugal is actually in the top 5 list of the safest countries in Europe.
This great opportunity isn't an immediate one. You do have to wait 5 years as a resident before being able to apply for citizenship.
There are exceptions such as being married to a Portuguese or having direct Portuguese relatives, but this is another story.
No matter how much time you need to wait, this is an opportunity of a kind. Becoming a Portuguese citizen is becoming a citizen of the world.
Do you need any assistance in obtaining Portuguese citizenship?
As you may have noticed, obtaining Portuguese citizenship isn't very simple, but definitely worth it. If you ever need help, Viv Europe professionals can guide you throughout the citizenship procedure.
Contact us and tell us how we can be of service. We will love to help to turn your Portugal plan into a reality.