Last Updated on November 25, 2022 by Maryam Siddiqui
Judging from what this rather small country in the Iberian peninsula has to offer, it doesn't come as a surprise why it is a hot topic. Among the most popular gateways to this country is the Golden Visa Program. For people who aren't fond of real estate, here's how to get the Portugal Golden Visa through investment funds.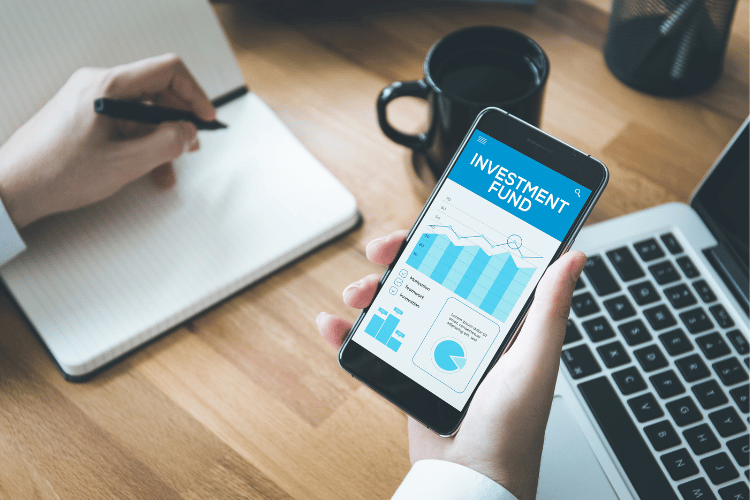 This program has allowed over 11,262 investors and 18,479 individuals to migrate safely and enjoy the benefits. There are different ways of qualifying for this program. However, getting a Portugal Golden Visa through investment funds is among the most preferred path lately.
So what is the Portugal Golden Visa through investment funds? Who can apply for this program? How much do you need to invest? If you need answers to these questions and more, you're in the right place. This article will bring to the fore everything you need to know about investment funds as a path to getting a Portugal Golden Visa. Stick around to find out more!
What is the Golden Visa?
The Portuguese Golden Visa program grants qualified foreign investors a residence permit and the potential to get citizenship after five years. Back in October 2012, this program was created to encourage foreign investors to consider investing in Portugal. 
However, ever since its inception, this program has undergone numerous changes over the years, with the recent and most significant changes happening earlier in 2022.
Different from other types of visas, the application for the Golden Visa is processed through the Foreigners and Borders Service (SEF) and is duly regulated by the Foreigners Law, No. 23/2007.
The recent shakeup to the Golden Visa program has received some criticism because it is no longer as inclusive and accommodating as it initially was. Nonetheless, it is worth mentioning that this program is still one of the most beneficial paths to Portugal because of the access and other perks that come with it.
What is the Portugal Golden Visa through investment funds?
One of the ways to obtain a Golden Visa is through investment funds. Getting the Portugal Golden Visa through investment funds was introduced on August 28, 2017, through the amendment of Law no. 102/2017.
For this qualifying investment option, an investor must transfer capital in investment or venture capital funds that amount to €500,000 or higher. These funds are focused on the capitalization of recognized and registered companies under Portuguese law.
For a long time now, getting the Portuguese Golden Visa through property investment has been popular. However, because of the recent changes that limit real estate investments, many investors are finding it easier to get Portuguese permanent residence through the investment funds option.
Why should I get a Golden Visa for Portugal?
The primary reason for most expats and investors to apply for a Portuguese Golden Visa is to get the coveted Permanent Residence. Obtaining permanent residency in Portugal has many advantages that you should benefit from.
Here are some reasons you should consider getting a Portuguese Golden Visa:
The possibility of acquiring Portuguese citizenship after 5 years
Free movement within the Schengen zone
The chance to extend these benefits to your immediate family
Living and working in Portugal
Access to enter Portugal without necessarily having a visa
It is worth mentioning that the Golden Visa program is a good option for anyone looking for good investment opportunities and also the chance to benefit from the best Portugal has to offer!
Who can apply for the Portugal Golden Visa through investment funds?
Before exploring the investment funds option, you must first qualify for the Golden Visa according to Portuguese law. The Golden Visa is for investors outside the EU or EEA (European Economic Area) states.
The other important qualification step is having no criminal record. But that is not all; depending on the management company or the Portuguese investment fund, you may be required to meet other requirements specific to that particular firm.
Some of the requirements might include providing proof and the source of said funds. For some companies, if you have prior experience in the investment of government bonds or shares, it will give you an added advantage as a foreign investor.
Applying for the Portugal Golden Visa through investment funds
While this program is popularly referred to as the Golden Visa, it is not an actual Visa; it is a Residence Permit for Investment Activity. As mentioned before, the application is not made through the consulate but through the Foreigners and Borders Service (SEF). 
Having said that, let's take a look at the process of applying for the Portugal Golden Visa through investment funds.
With Viv Europe your plans for Portugal
will finally come to a reality
Requirements and documents
Similar to any other official application, you will be required to provide a set of documents that show proof of identity and the availability of the required amount beforehand.
Valid identification document like a passport;
Certificate of commercial registration if you made payments via a single company shareholder;
A declaration from the specific fund management company stating the feasibility of the capitalization plan and maturity of at least five years;
Declaration from a recognized Portuguese financial institution demonstrating that the minimum investment funds have been transferred effectively;
Supporting documents proving ownership of participation units.
How much is it to apply for the Golden Visa in Portugal?
As already established, the Golden Visa is an entirely different program from the other types of Visas. As such, the application also entails additional fees you would not have to pay when applying for other types of Portuguese Visas available.
Here is a breakdown of the fees you must pay during the Golden Visa application and possible future renewal.
| Golden Visa SEF Process | Fee |
| --- | --- |
| Analysis of the application for the grant or renewal of a Golden Visa | €533 |
| Issuance of Residence Permit for Investment Activity (for you and each family member) | €5,325 |
| Renewal of Residence Permit for Investment Activity (for you and each family member) | €2,663 |
How long does it take to obtain a Portugal Golden Visa through investment funds?
There is no set timeline on how long it will take for you to obtain the Golden Visa. The process has to take its course, which might take time, especially with the bureaucracies and tie-ups in the Portuguese system.
Other than that, by limiting your personal errors during the application, you stand a better chance of reducing the time it will take to obtain your Golden Visa.
Here are the steps you must take during the application to give you a brief understanding of the process:
Provide the management company with a KYC form, identification details, and a subscription form;
You will get your NIF number, then go ahead and open a Portuguese bank account;
Transfer the required sum of money from your foreign to a Portuguese bank account;
The next step is to order your Portuguese bank to transfer the money to an investment firm bank account;
The fund management company then issues a declaration necessary for the application of the Golden Visa;
You will get your permanent residence initially valid for two years and will need to be renewed after expiry.
Pros and cons of getting a Golden Visa through investment funds
While it is true that obtaining the Portugal Golden Visa through investment funds is becoming popular, the truth of the matter is that it has its fair share of advantages and disadvantages as well. By understanding the pros and cons, you'll be able to conclude whether this path is ideal for you.
Pros
Relatively affordable: In contrast to other options for getting the Portuguese Golden Visa, the investment fund option is relatively cheaper than capital transfer which requires an initial capital of €1.5 million.
Few subsequent fees and taxes: The investment funds option of obtaining the Golden Visa is almost hands-free once you qualify. There are no subsequent hefty fees and tax obligations compared to choosing to go through the real estate acquisition path.
Your investment is secured and will be vetted and audited by several independent companies like the Portuguese Securities Market Commission (CMVM).
Better potential earnings: Your annual yield might be higher than other options related to the Golden Visa program.
Cons
Lack of control: One of the major downsides to this investment option is that you don't have direct control over your investment compared to options like real estate investment. You have to trust the expertise of the investment fund manager.
Share your earnings: While this path might be lucrative, you have to contend with the fact that you will have to share a percentage of the proceeds with the fund managers, not to mention the deduction for management services as well.
Other ways to apply for the Portugal Golden Visa
Other than the investment fund option, here are several other types of investments that will also grant you the Golden Visa:
Purchase of property worth €500,000 or more: This has been the most preferred option for many investors contributing to over 90% of all Golden Visas granted. However, since the investment regions are limited to certain locations, this option is not as attractive to investors as before.
Acquisition and rehabilitation of old properties worth over €350,000: This is another option for obtaining the Golden Visa; all you need to do is purchase properties built over 30 years ago and give them a fresh lease on life. The minimum investment requirement might decrease depending on the property's specific location.
Capital transfer: This is another popular option for obtaining the Golden Visa; all you need to do is to make a capital transfer of at least €1.5 million to a Portuguese bank account.
Start a company and create at least 10 jobs: Identifying a business opportunity that will employ at least ten people is another option for obtaining the Golden Visa. However, setting up a new business in a foreign nation is often easier said than done.
Investment in scientific research or donating to Portuguese Cultural Heritage: A minimum of €500,000 is required to fund scientific research, while the donation to cultural heritage needs to be at least €250,000.
Should I hire assistance to apply for the Portugal Golden Visa through investment funds?
It goes without saying that applying for the Golden Visa through different means is a lot of work. There are a lot of legal processes that can get overwhelming for anyone without any experience with the process.
For this reason, finding the right assistance will go a long way in ensuring the process runs smoothly for you. Also, you will eliminate most of the minor mistakes that would otherwise make the process long and tiresome.
If you're interested in obtaining the Portugal Golden Visa through investment funds, be sure to reach out to Viv Europe. Our experts have helped numerous people navigate through financial and legal complications that are often far too confusing.
If you have further questions, join our Facebook Group – All About Portugal For Expats. We are a community of more than 9,000 active participants eager to help each other build their dream one step at a time.