Last Updated on December 4, 2022 by Maryam Siddiqui
Nobody sets out to ruin a dream they've been thinking about for so long. Portugal is known for its easy-going lifestyle and slow pace of living. However, the process of relocation is long and complex, and many things can go wrong along the way. The best way to get through it is with the help of a Portugal immigration assistance company.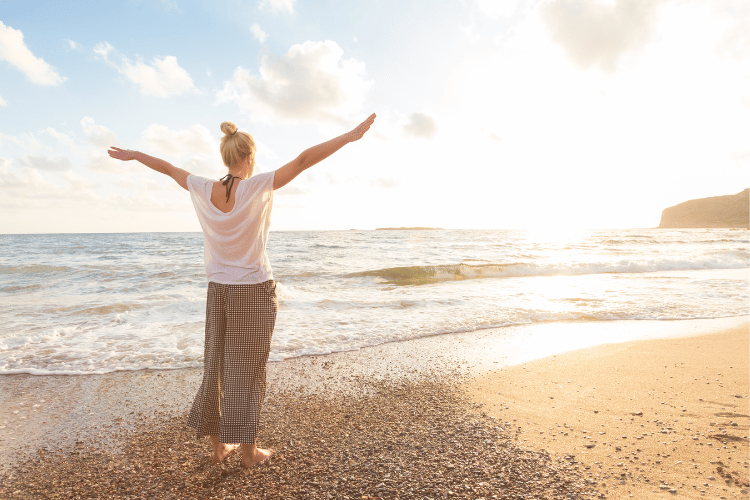 After all, the Portuguese bureaucracy is famous for overcomplicating the most simple things, and the language barrier itself can become a huge problem.
Having experts who know Portuguese law, the market, the culture, and the language can make your moving process much easier and, also, the best thing: You won't have to lose your precious time. Take a look at 7 reasons why you should hire a Portugal immigration assistance company.
1. Your one-stop solution for the entire relocation process
After all, relocating isn't just getting on a plane and landing in Portugal. It involves a lot more. Through this process, you will be changing your entire life and your family's. Here are some of the many aspects of the process that a Portugal immigration assistance company can guide you with:
Understanding the different types of Visa (and applying correctly)
Searching, renting, buying, or selling real estate properties
Enrolling your children in school
Opening a business, remotely or not
Opening a bank account in Portugal
Validating your diploma
Registering in public healthcare
And so much more! That means that a Portugal immigration assistance company will have professionals to assist you in different areas, such as lawyers, real estate agents, business experts, and so on.
We can't speak for everyone, but for most people, it is much easier than running around to get tasks done. Researching on your own takes time and effort, and oftentimes you can't find all the information through online resources. 
2. Avoid the headache of dealing with Portuguese bureaucracy
The Portuguese bureaucracy is infamous. Almost every foreigner who moves to Portugal is shocked at the first contact with public services due to complicated rules and slow service.
Dealing with Visas, acquiring real estate, or even asking for information can give you a headache! The slow pace of life is usually a pro for all expats, but it can quickly turn into a con because bureaucratic processes can take much longer than needed. 
Additionally, the process can be much more difficult to handle if you're not fluent in Portuguese. English is only common in regions where expats live, for example, Lisbon, Porto, and the Algarve mainly. 
Thankfully, a Portugal immigration assistance company can take care of all that puzzle that is Portuguese law and its interpretations, for they have done this many times.
It's always better to have someone who knows the legalities inside and out. There's no room to take chances, especially when a significant amount of money is involved.
3. Save your time to enjoy Portugal
When people decide to take care of their entire relocation process alone, something usually goes wrong. Which is okay; no one is expected to thrive in these difficult tasks. But it's a drag to waste time having to reapply for a visa application, study all the variations, and research the real estate market or schools in the city.
Instead, you could be spending your precious time planning your first trip to Portugal, having farewell parties, or anything less urgent.
Your last few days in your home country is the time you should cherish mindfully. More often than not, if you're relocating with your entire family, your children will appreciate hanging out with extended family members and friends.
These moments are precious to look back at when you're starting a new life for yourself in a country that doesn't feel like home initially. It takes a little time, but you'll quickly adjust to the Portuguese way of life and love everything about it! It's time to make some memories and make way for more beautiful ones.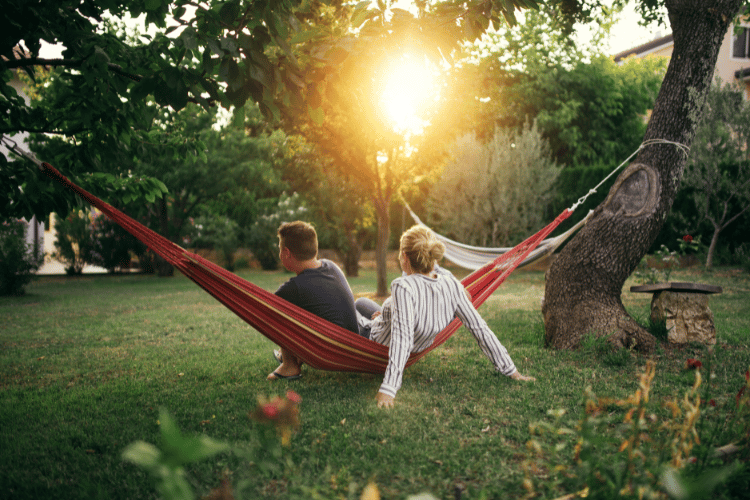 If you are already in Portugal, your time will be even better spent without worrying about such boring and complicated matters. Take your time, go to the beach, have a pastel de nata, and wait for things to get magically solved.
There's just so much to explore when you're starting a new chapter of your life in a completely new place. You could be going to activities with your children or visiting a renowned Portuguese restaurant rather than dealing with boring paperwork after you've just landed in this beautiful country.
4. Get around the Portuguese language barrier
Even though the younger Portuguese generations have a high fluency rate in English, it's not so uncommon to face attendants who don't understand a word of what you are saying!
So you can imagine how hard it is to open a bank account in a small town. Some services can be accessed in English, which will help a lot, especially in the beginning. However, it may be frustrating to deal with so many new complex challenges being thrown at you all in one go.
Having a trusted person handle your affairs in fluent Portuguese and English is essential to the success of the relocation process.
Additionally, since you're relocating to a country, you're probably going to spend a big chunk of your life here. It's important to welcome the culture and learn the language not only because it'll make communication easier but also because it's respectful to do so.
Of course, you can take your time to learn the language and slowly incorporate more words as you go. Any local citizen will be delighted to see you try and talk their language.
5. Decrease the chances of unnecessary extra expenses
An error in any of the steps of the process of moving to Portugal also means double the expense, unnecessarily.
If, for example, you mistakenly fill out a dual citizenship application form and you have already paid the fees, you will be denied the application and remain without citizenship. Since the fee is non-refundable, you will have to pay for one more application. That money could have been used wisely.
With Viv Europe your plans for Portugal
will finally come to a reality
It doesn't seem like a big amount at first, but it can add up to a lot, especially if you've got a bigger family. Some people regret not having trusted immigration assistance to begin with, and it's not a regret we'd like anyone to have.
It's only more than just about your application fee; people can make mistakes while booking a rental or with property purchases too. Hiring an immigration company to move to Portugal minimizes the risk of any major financial losses simply because they know what they're doing.
6. Create connections throughout Portugal
Besides all that, hiring an immigration assistance company to move to Portugal also means you'll be making new connections throughout Portugal. Benefit from experts advice who work in different parts of the country and learn a little more about each region.
That also means that you will have assistance no matter where you choose to settle in Portugal.
Join our Facebook Group – All About Portugal For Expats, and make new connections today.
Relocating to a new country can be isolating at times and even make you feel homesick. Having real-life connections to help you through difficult emotions can be incredibly relieving. The Portuguese are generally very welcoming and caring, so your neighbors might even offer you a dinner invitation sometime. 
If you've taken the opportunity to create connections and be in touch with people, your relocation journey will be significantly smoother. Remember, hiring an immigration assistance company means you're never alone.
7. Have a peaceful and error-free relocation
The obvious but most valid reason why you should hire a Portugal immigration assistance company is that you will have a stress-free relocation process. That is priceless.
Throughout the article, we've talked about exactly how it'll be helpful to have expert assistance. The main crux is that you'll decrease your chances of making errors during your dream relocation. 
That being said, all you have to do after hiring assistance is provide some documents, pack your bags and give your neighbor a goodbye hug before embarking on an adventure in Portugal.
These are just 7 of the many ways immigration assistance companies can help change your life for the better. If you're interested in knowing more, contact Viv Europe and discuss how we can help you make the big move. 
We've helped hundreds of families live their dream life with as little stress and complications as possible!
Start your relocation process to Portugal today
Now that you know all that an immigration assistance company can help you with, it's time to take the first step! Discuss your plans and goals, and create a framework to make all of them come to life.
Viv Europe will always be by your side, handling the paperwork, negotiating with the landlord, or helping you understand Portuguese culture. You can leave everything up to us. It's a life-changing experience, and we can't wait to see your dream come true!