Last Updated on April 17, 2023 by Laila Oliveira
If you're interested in the Schengen Visa, you might be wondering how long can you stay in Europe with it. You're in the right place. Generally speaking, non-European Union (EU) citizens are allowed to stay in the Schengen Area for up to 90 days within 180 days.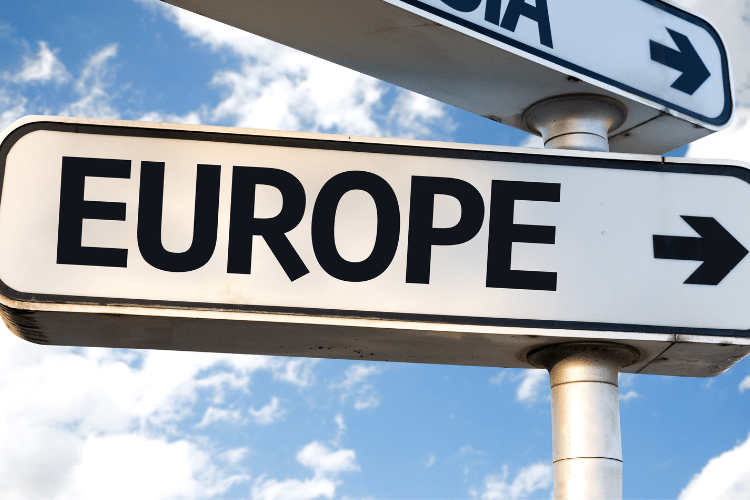 In this article, we'll cover all the necessary things you need to know about staying for an extended period. Be sure to read it till the end to avoid any legal issues in your planning!
Once you're done, you'll be one step closer to living your dream in Europe!
What is the Schengen Visa?
Let's break it down bit by bit.
Schengen is an agreement between 26 European countries to allow for the free movement of people across their borders. This agreement also includes free trade policies between countries. This means that citizens of these countries can travel within the Schengen Area without showing their passports or going through border controls.
A Schengen Visa allows non-EU citizens to travel freely within the Schengen Area and stay in Europe for up to 90 days within a 180-day period. It can be a single-entry or a multi-entry Visa, which means that once you leave the area, you must apply for another Visa if you want to return.
Depending on the purpose of your visit, there are different types of Schengen Visas, such as tourism, business, or study. To obtain this Visa, you will need to provide proof of your travel itinerary, accommodation, financial means to support yourself during your stay, and other documentation depending on the type of Visa you are applying for.
We'll break down some more information to help you understand better.
Which countries are part of the Schengen area?
Countries that signed the Schengen Agreement allow for passport-free travel within the zone. You must note that some non-EU countries, such as Norway and Switzerland, are also part of the Schengen Area.
The area consists of 26 countries which have been listed below for you:
Austria
Belgium
Czech Republic
Denmark
Estonia
Finland
France
Germany
Greece
Hungary
Iceland
Italy
Latvia
Liechtenstein
Lithuania
Luxembourg
Malta
Netherlands
Norway
Poland
Portugal
Slovakia
Slovenia
Spain
Sweden
Switzerland
How long can you stay in Europe as a tourist?
As a tourist, the length of time you can stay in Europe will depend on some factors, including your nationality and the purpose of your visit. In general, visitors from most countries are allowed to stay in Europe for up to 90 days.
If you want to stay in Europe for longer, you may be able to apply for a long-term Visa or a residence permit. This will depend on the country you're visiting and your circumstances.
It's important to check the Visa requirements for the specific country you plan to visit because these details tend to vary. Overstaying your Visa results in legal issues such as fines, deportation, and even a future ban from entering the Schengen Area. We would advise you to be extra careful when planning your trip.
What are the Schengen Visa restrictions?
Though the Visa allows you to travel freely within the Schengen Area for up to 90 days, it comes with certain limitations. These especially kick in when your stay exceeds the 90-day mark.
You should know that you cannot simply leave the Schengen Area and return immediately to reset the 90-day clock. The 90-day limit applies to the total amount of time you spend within the Schengen Area, regardless of how many times you enter and leave.
Secondly, some countries may offer extensions or long-stay visas, but this depends on your nationality. As an expat, your purpose of visit and the country you plan to stay in would also be required. It's advisable to check each country's specific requirements and restrictions to bypass inconveniences.
To avoid legal consequences of overstaying, plan your stay carefully and apply for the appropriate visas and permits if necessary.
Is it possible to stay in the Schengen area for more than 90 days?
Several options exist to accommodate expats in this regard. You can apply for a long-term Visa, which allows you to stay in a Schengen country to work, study, or for family reunification.
Another option is to apply for a working holiday Visa, which allows young people to work and travel in certain countries for up to one year. Plus, a student Visa should work well for you if you've got an admission to a European university.
You don't need to stress about this too much; let Viv Europe deal with the bureaucracy of your application. Discuss your plans and check out our Visa services.
Keep reading to learn more about the visa options to stay in Europe for more than 90 days!
Long-term Visa
Once again, it's best to research the specific country you're interested in moving to and find out their specific requirements, as these vary.
Long-term visas usually require documentation such as proof of employment, as well as a valid Passport and potentially a medical examination.
We suggest you apply for your long-term Visa well before your planned move, as processing times can vary and delays may occur.
Working Holiday Visa
This type of Visa is popular among expats who want to explore and experience the culture of a foreign country while earning money to support their travels.
For Schengen Area expats, various Working Holiday Visa programs are available that allow them to work and travel in countries such as Portugal. These programs usually have age restrictions and require applicants to meet certain eligibility criteria, such as having a valid Passport and proof of financial support.
Also, Working Holiday Visa programs offer a chance to gain valuable work experience and improve language skills. Nonetheless, it is important that you know these visas have limitations and may not lead to permanent residency or long-term employment opportunities.
Student Visa
As a student interested in studying abroad, either for a bachelor's or a master's degree, the Study Visa is your way to go.
In Portugal, for example, international students can apply for a Student Visa to study at a university or other educational institution. This Visa would allow you to reside in the country for the duration of your studies. And in some cases, you can work part-time to support yourself financially on this Visa.
To obtain a Student Visa, expats must first be accepted into a recognized educational program in Portugal and provide proof of financial support for their stay. You may also need to provide a health certificate and proof of language proficiency, depending on the requirements of the institution you wish to attend.
Freelancer or Digital Nomad Visa
If you're a freelancer looking to work remotely in the Schengen Area, you'll be delighted to know that new options are available. Many EU countries have started offering digital nomad visas that allow you to work and live in their country for an extended time.
These visas are designed for those who work online or run their own business. Plus, visas come with a range of benefits, such as access to healthcare and other services! To apply, you'll simply need to prove you have a steady income and that you can support yourself.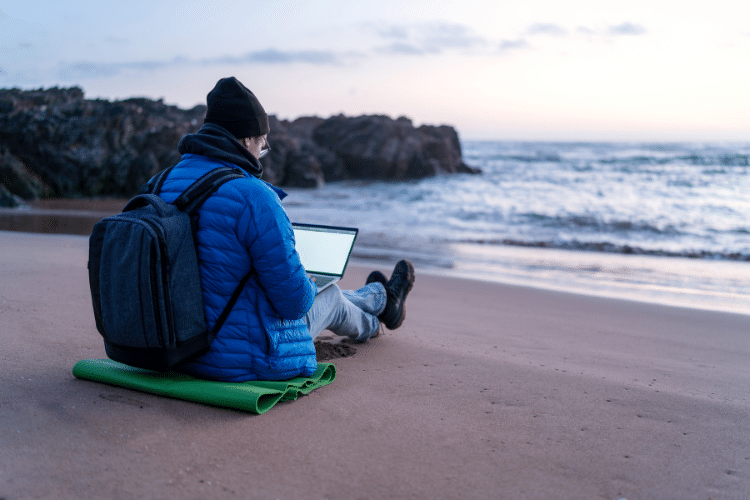 Before you move, knowing which Schengen countries have a higher scope for remote opportunities is best. One of these is Portugal, which is actively promoting itself as a hub for tech startups and digital nomads.
Our government has introduced several measures to attract people like you, and the digital nomad Visa is one of these initiatives. The aim is to attract remote workers and freelancers to live and work in Portugal while experiencing an outstanding quality of life!
The New Digital Nomad Visa makes it easier for expats to work remotely in Europe while enjoying the region's vibrant culture, history, and lifestyle. If you fit the criteria, and have a knack for traveling, go for it, and don't look back!
Marriage Visa
Expats who've recently married a European citizen are eligible for a marriage Visa. This particular Visa allows you to live and work in the Schengen Area and is designed to help couples stay together. In most Schengen countries, the marriage Visa is applicable even if one partner is not from the EU.
For example, in Portugal, non-EU citizens who are married to Portuguese nationals can apply for a Residency Visa that is valid for up to five years. To qualify, you'll need to provide evidence of your marriage and show that you can support yourself financially. You may also need to pass a language proficiency test.
Once you have your Visa, you'll be able to live and work in Portugal without any restrictions. You'll also have access to healthcare and other services like other legal residents. And after five years, you may be eligible to apply for permanent residency or even citizenship.
Citizenship
By now, you know you need to apply for a long-term Visa or a residency permit for an extended stay in the Schengen Area. And that these documents allow you to legally live, work, and travel within the Schengen area.
The requirements for obtaining citizenship vary depending on the specific country. But generally, you'll need to provide proof of income, accommodation, health insurance, and a clean criminal record.
To apply for these documents, contact the embassy or consulate of the country you wish to reside in. The application process may take several months, so be sure to plan and apply well in advance of your intended stay. Your patience will definitely pay off!
Once you have your long-term Visa or residency permit, you'll be able to enjoy all the benefits of living in the Schengen area as a citizen without worrying about overstaying your Visa.
What are the penalties for overstaying your Visa in Europe?
Now that you know how to legally stay in Europe, let's discuss the flip side. As someone who's traveling, it's important to be aware of the penalties for overstaying your Visa. The consequences really depend on the country, but they can be severe, so it's better to avoid them.
If you overstay your Visa in Portugal, you can be fined up to €5,000, get deported, and banned from re-entry the country for a certain period. The ban can last up to five years, and this could impact your ability to work, study, or travel to Europe in the future.
It's important to keep track of your Visa expiration date and plan your stay accordingly. If you need to stay longer than 90 days, apply for a long-term Visa or residency permit well before your planned stay. We would advise you to be careful and not risk overstaying your Visa to avoid serious consequences.
Do you want to come and live in Europe?
If you've read this article till here, you probably want to stay in Europe longer! There are hundreds of people just like you. And Viv Europe can help get you where you need to be. To figure out the best plan for your goals, book a consultation with Viv Europe and let experts guide you.
Our Facebook Group – All About Portugal For Expats, is also a great platform to help you connect with expats from your home country. We're sure you'll find at least one person to help answer your questions before planning your relocation journey.
You're already aware of the process, so you're one step closer to living your dream life here! Take the plunge and turn your dream into a reality with Viv Europe!