Last Updated on November 15, 2023 by Maryam Siddiqui
Work-related questions are quite common among expats. There's much to decide between all the visas, procedures, and possibilities before you get to work in Portugal.
That's why in this article, we will go through some topics related to working in this beautiful country, highlighting the procedures to obtain the Work Visa, also known as D1 Visa.
With this visa, you will be able to develop a professional activity, obtain the Residence Permit and receive a salary in Portugal. Let's dive into all you need to know to make this plan come true!
Why work in Portugal?
Normally, those who think of working in Portugal are looking to experience the excellent quality of life and better living conditions.
Let's summarize the benefits related to living in Portugal:
Portugal's current scenario
As we are discussing topics related to working in Portugal, it's important to highlight that this country has an excellent structure for developing activities, mainly at the business level.
This situation can be proven by the different hub spots for companies and startups that we find in Portugal.
We should also consider the quality of Portugal's internet connection, which is one of the fastest in the world.
For these reasons and so many others, many giant companies like Google, Vodafone, and Volkswagen, or even Startups like DefinedCrowd, Sword Health, and Jscrambler, have already started operating in Portugal.
In short, Portugal has a large and developed country structure, although it's small area-wise.
Brief considerations on Visas for Portugal
The initial procedure for obtaining a Work Visa must be processed at the Consulate of Portugal, located in the applicant's home country. The consulate will conduct a prior analysis of the documents submitted by the applicant.
Depending on your country of origin, you can also start this process online on the VFS Global website.
If the documents meet the requirements, the visa will be granted.
After obtaining the requested visa (which corresponds to an authorization stamped on the applicant's passport), the procedure's second stage begins.
At this point, you will be able to apply for the Residence Permit in Portugal.
Country of Residence: Initial application procedure for obtaining a visa to Portugal. This process takes place at the Consulate of Portugal of the applicant's residence address.
In Portugal: Final step of the procedure. The applicant who already has a visa stamped on his/her Passport must apply for his/her Residence Permit at the Foreigners and Borders Services (SEF) in Portugal.
Therefore, the process of obtaining the Residence Permit will be completed in Portugal.
It's also worth emphasizing that the D1 Visa corresponds to the request for a Residence Visa for exercising a professional activity.
This visa will enable its holder to obtain a Residence Permit in Portugal, which will be valid for 2 years.
Different types of visas
In addition to the Residence Visa, there are other types of visas that allow entry into Portugal, as shown in the table below:
| | Schengen Visa | Temporary Stay | Residence |
| --- | --- | --- | --- |
| Authorization | Entry into Portugal and countries that are part of the Schengen Agreement | Stay in Portugal for up to 1-year | Stay in Portugal for longer than 1-year |
| Approval Type | Visa stamped on Passport | Visa stamped on Passport | Residence Title |
| Validity | 90 days | Up to 1-year | Longer than 1-year |
In this sense, the D1 Visa corresponds to one of the modalities of the Residence Visa, as it happens with the D2 Visa (for entrepreneurs) and the D7 Visa (for income holders), among others.
After you remain in Portugal for 5 years, you will be able to apply for a Permanent Residence Permit and Portuguese nationality.
For a global analysis of all existing visas in Portugal, we recommend reading the article All About Visas in Portugal.
Stages to obtain a Work Visa (D1 Visa)
If you intend to develop any professional activity in Portugal, you can apply for your Residence Permit through the D1 Visa procedure.
Initially, it's worth emphasizing that the procedure for obtaining this visa is somewhat bureaucratic due to the steps that must be carried out before applying for the visa.
We will present a step-by-step guide of activities that need to be fulfilled to apply for this visa:
First stage: Search and shortlist
In this first stage, you should search for job opportunities in Portugal and select the ones that best suit your profile.
If you don't have prior knowledge of the labor market in Portugal, you may find a hard job to select the best options.
Therefore, some companies specialize in finding and selecting opportunities, such as Michael Page, Hays, and Adecco.
However, if you prefer to search on your own, some Portuguese websites can help you with this task. Such as Sapo Emprego, Indeed, Jooble, Net Empregos, and also Linkedin.
Second step: Selection process
After searching and applying for job opportunities, your selection process begins, and it may vary according to the structure of each company.
Although many companies already have a hiring process that can be carried out remotely, some still require the candidate's presence, especially in the interview stage.
Curriculum analysis;
Knowledge testing;
Interview.
There are many great places to work in Portugal, most of which are in Lisbon and Porto.
The bigger the company, the position, and the salary, the more difficult the selection process will be.
Third step: Hiring
For the hiring procedure, the employer must sign a Promise of Employment Contract that will assure the hiring of the candidate as soon as you arrive in Portugal.
It will also be possible to sign the definitive Employment Contract by digital signature or by sending the documentation via international postal service.
Obviously, for this step to be carried out, the candidate must have the required documents for hiring, such as the Tax Number (NIF) and a Social Security registration (NISS).
This concludes the process that you will have to perform. However, the employer must carry out a further complementary step.
Obligations of the employer
In addition to participating in the hiring process, your employers must follow some complementary steps if they intend to hire a candidate who resides outside Portugal.
Therefore, they must obtain a declaration from the Institute of Employment and Professional Training (IEFP), which will be required for the applicant to apply for the Work Visa (D1).
However, to obtain this certificate, your employer must prove that:
The selection procedure was carried out under equal conditions in relation to all candidates who fulfilled the requirements for the position;
The hiring was based only on the analysis of the necessary requirements for the development of his work activity. That is, there was no favoritism in relation to any candidate;
The hired candidate has their own qualities that differentiate them from other national candidates who participated in the selection.
D1 Visa features
As mentioned, the D1 Visa is intended for citizens who have an interest in developing a professional activity in Portugal.
Requirements
To obtain a D1 Visa, one is required to present some information and documents.
Among the documents, the Promise or Employment Contract stands out, in addition to the bank statements that prove the minimum income to reside in Portugal.
Therefore, the presentation of the following documents is mandatory:
Promise or Employment Contract: Document that proves the company's intention to hire you.
IEFP certificate: Certificate issued by the IEFP with the declaration that the hiring of the candidate occurred in accordance with legal requirements.
Subsistence: Proof of income that allows residence in Portugal for a period of not less than 1 year.
Accommodation: Invitation letter by a legal resident, proof of rental or purchase of housing, and so on;
Specific form for the D1 Visa;
Criminal records: The criminal records must be issued in the country of origin, in accordance with local rules, or the residence country if the applicant resides there for more than 1 year;
SEF authorization: Authorization for SEF to consult the applicant's Portuguese criminal record, except for children under 16 years old;
Passport: Copy of the passport.
In addition to the aforementioned documents, others may be submitted, depending on your situation and country.
The procedure for contracting and obtaining the IEFP certificate can take around 1 to 3 months. The issuance of the visa by the Consulate of Portugal can take around 1 month.
After obtaining the D1 Visa, you will have an interview at SEF when in Portugal. After this event, you will have to wait for an average period of 2 months (depending on SEF's location) until you receive the Portuguese Resident Permit.
You must bear expenses related to the fees to be paid to public agencies, which should correspond to approximately €150.
Rights
After obtaining your Residence Permit, you can perform the following activities:
Circulate through the countries that comprise the Schengen area without the need for a Visa;
After obtaining the Utente Number, use the Portuguese Public Health Service;
Perform subordinate professional activity in Portugal.
Duties
In return, you must:
Stay in Portuguese territory for at least 6 continuous months or 8 non-continuous months during the period of the residence permit;
Maintain the employee status during the authorization period;
Comply with the obligations applicable to all citizens residing in the country. Which includes the annual income tax declaration, respect for traffic rules, etc.
Also, Portugal has many types of visas for different types of workers.
Below we will analyze some types of visas in Portugal that are related to the exercise of professional activity.
Freelancer visa
Self-employed (as opposed to the subordinate worker), also known as a freelancer, perform a professional activity on their own, autonomously.
Thus, you have no obligation to provide your services to a specific employer. On the contrary, you can develop your services for multiple contractors since you're not linked to any of them.
These professionals exercise their profession without the need to sign an Employment Contract. And they receive their income through the issuance of "Recibos Verdes".
These workers are responsible for their own accounting, having to make their contribution to Social Security and pay tax independently.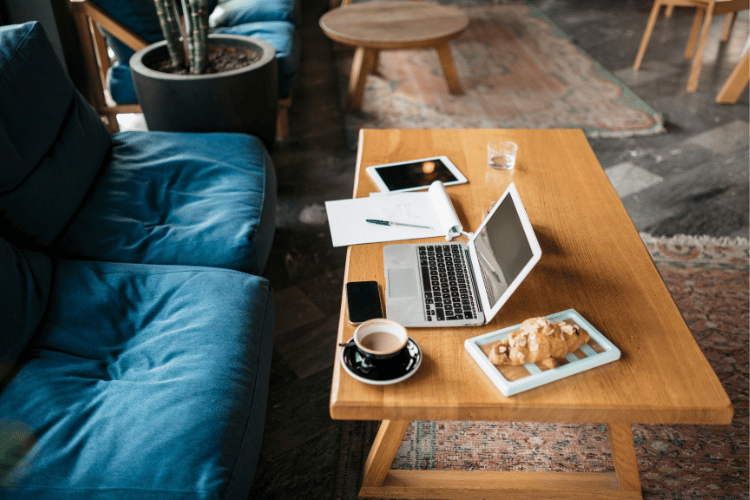 To start their professional activity, they must open a fiscal activity at the Tax Authority.
Among the professionals who fall into this category, we can highlight the following:
Social Media managers;
Video producers;
Content writers;
Translators;
Teachers;
Developers;
Lawyers;
Accountants;
Individual entrepreneurs;
Drivers;
Vendors.
In addition to many others, these professions are classified in category B of Finance.
D2 visa for freelancers
For a freelancer or a self-employed worker to be able to develop activities in Portugal, you must apply for a D2 Visa.
Entrepreneurs can also request this visa. You must present the following documents:
Promise or Employment Contract to provide services in the field of liberal professions;
Proof of qualification to exercise the activity.
On the other hand, presenting a Business Plan for the D2 Visa applicant as an entrepreneur will not be necessary.
If you're an entrepreneur looking forward to investing in Portugal, you'll like to read: All About Starting a Business in Portugal and Obtaining a D2 Visa.
Visa for highly qualified professionals
In addition to the visa for the professionals (D1) and the self-employed worker (D2), there is also the Visa for the Highly Qualified Professional, the D3 Visa.
It is a Visa designed for certain professionals classified as highly qualified according to their knowledge and experience acquired during the time.
Among the professions commonly classified as highly qualified, we can highlight those associated with:
Management positions as directors and managers of companies.
Intellectual activities, such as engineers, information technology professionals, doctors, etc.
The analysis of the quality of the activity carried out is the responsibility of SEF, which uses criteria shared among the members of the European Union.
D3 visa for highly qualified professionals
The visa for the highly qualified professional is the D3. To apply for this visa, you must prove that:
The activity to be developed is classified as highly qualified;
The applicant is qualified to perform the activity;
The contract has a minimum duration of 1 year;
The candidate's salary reflects 1.5x the average gross annual salary.
You can read all about it in our article Highly Qualified Activity Visa To Portugal: All About The D3 Visa.
There is an exception related to highly qualified professionals that authorizes them to apply for the Residence Permit based on the performance of the highly qualified activity without the need for a previous application for a visa.
Finally, considering the European Union's interest in this type of professional, the applicant may also apply for the EU Blue Card.
Among the advantages resulting from this card, the professional can easily develop his activities in other countries belonging to the European Union.
Best cities to find work in Portugal
While the possibilities are endless, a few cities in Portugal offer more than others. Industrial hubs like Lisbon and Porto are undeniably famous for the plethora of opportunities they offer.
There are more businesses on every street than you could count on your fingers, so finding work in Portugal is also more effortless here. According to our analysis of the Top 10 Best Cities To Start A Business, Cascais, Braga, and Coimbra follow right after Lisbon and Porto. Finding work in a city that's known for being business-centric is a lot easier too!
Lastly, if you're looking to live and work in a quieter place with freedom, smaller cities like Funchal, Setúbal, Aveiro, and Sintra are also great options to find work.
Is it worth working in Portugal?
In this article, we analyzed the conditions for applying for the D1 Visa in Portugal.
The benefits of working and residing in Portugal can be extremely rewarding. Even though applying for a Work Visa can be quite complex, it may be a great life change for you.
The cost of living here is low, and although salaries in Portugal aren't high, people love living in the country thanks to its globally renowned quality of life.
Only you can tell whether or not you should move and work in Portugal. But what we can tell you is that we have done it and have no regrets.
Getting to know other expats' experiences is a great way to start thinking about it. Join our Facebook Group – All About Portugal For Expats, to meet other people on the same journey.
And remember, if you need help coming to Portugal or applying for a Work Visa, you can always count on Viv Europe.