Moving to Portugal comes with a lot of perks, and one of those advantages is getting European citizenship. Getting the sought-after EU citizenship is not exclusively for Portuguese-born natives, expats from other countries are also eligible as well.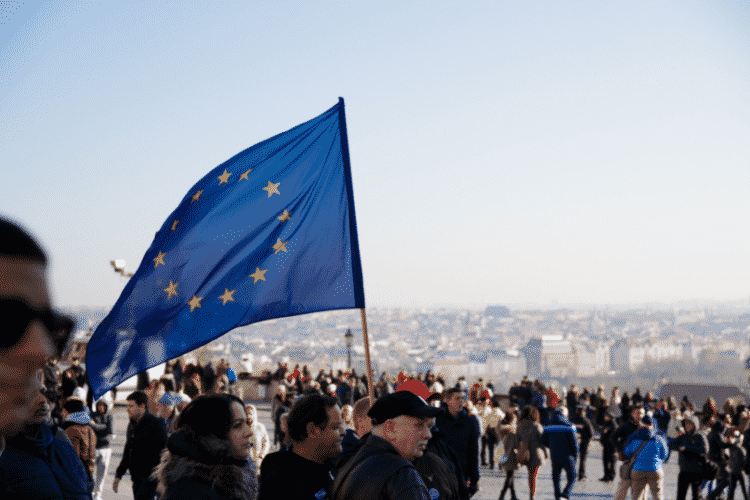 So why is it important for me to consider obtaining EU citizenship? Well, let's put it this way, Portugal has so many opportunities for living a good life, you will be opening yourself to a world of opportunities from the 28 EU country states.
So if getting EU citizenship has been part of your plans, you are in the right place. This post is going to highlight the 3 ways you can obtain European citizenship right here in Portugal. Want to find out more? Stick around!
Get to know the 3 ways to obtain European citizenship in Portugal
Again, obtaining EU citizenship for a non-EU member is possible and the good news is that you can acquire the status right here in Portugal. Let's have a look at some of the ways you can make this dream a reality for yourself!
Moving and living in Portugal for more than 5 years
The pathway to eventually becoming a citizen of the EU begins by moving and living legally in Portugal for more than 5 years. 
This is the most common process for expats in Portugal to attain Portuguese citizenship and also begin their process of eventually becoming a citizen of the EU.
Citizenship via naturalization might take longer than other methods but it remains to be the only route where you have full control over the process.
Other than living in Portugal for a minimum of 5 years, you will need to have fulfilled other legal requirements and also present documentation as proof of them.
Read also: Applying for dual citizenship in Portugal through residency
Getting married to a Portuguese national
While this might not be the most conventional approach, it is indeed one of the ways you can become an EU citizen.
This method is not applicable to everyone because the process of finding love that eventually leads to marriage doesn't happen to everyone.
It is also important to mention that getting married to a Portuguese national alone will not cut it. The marriage needs to have existed for more than 3 years.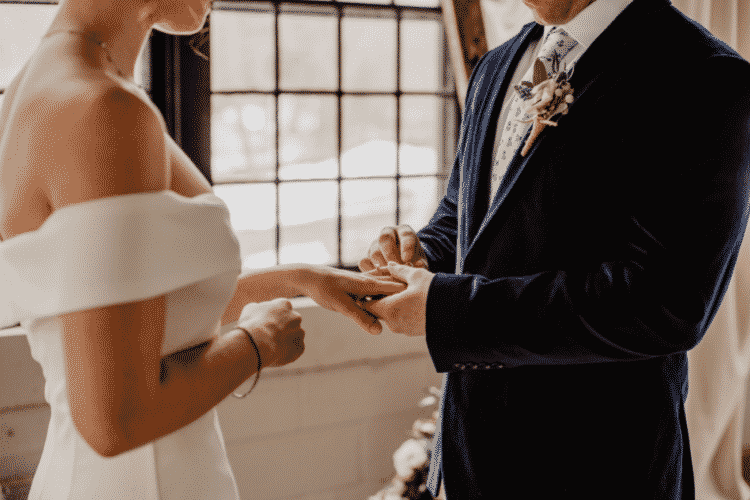 Also, the marriage needs to be registered in the Portuguese records and if you don't have children yet, you will need to provide sufficient evidence of links with the Portuguese community.
However, if the marriage happened more than 6 years ago, it is assumed that you have already developed significant Portuguese community links.
It is also worth mentioning that same-sex marriages are also recognized by Portuguese law as legal. If your marriage qualifies under the set rules, then you are eligible for Portuguese nationality.
Read also: Complete guide to Portuguese Nationality: how to obtain it
Find your Portuguese Lineage
Out of the possible ways of getting EU citizenship, finding your Portuguese lineage has got to be the easiest and fastest route.
The only sad part is that this method is only exclusive to those who can prove descent from a Portuguese family.
So if you either have Portuguese grandparents or parents, then you are eligible to apply for citizenship in Portugal even if you have never lived in the country for a single day in your life.
Since Portugal is a member state of the EU, then getting Portuguese citizenship gives you the right of claiming European citizenship.
 Another way of demonstrating Portuguese lineage acceptable under the law is by proving you are a descendant of Sephardic Jews. 
The Portuguese government grants nationality through naturalization to the descendants of Sephardic Jews who were exiled from Portugal and Spain several centuries ago.
Applicants who wish to follow this particular path must fulfill some requirements beforehand.
Can anyone obtain Portuguese citizenship?
Absolutely, anyone is eligible for Portuguese citizenship if you qualify and have the required documentation. 
You can request Portuguese citizenship if you fall in the following categories:
Having lived in Portugal legally for more than 5 years
If you have Portuguese parents or grandparents
Marriage to a Portuguese national for a minimum of 3 years.
If you were born in Portugal
These are the options that foreigners have when it comes to getting Portuguese citizenship. However, previous convictions for a crime that is punishable in Portugal and attracts a more than three-year sentence will immediately disqualify you from getting citizenship.
It is also important to mention that qualification is just the beginning of the entire process you will need to provide documents that show proof.
Can Anyone have dual Citizenship?
Unfortunately not. It would be great to have citizenship in your native country and also in Portugal.
However, while some countries allow dual citizenship, there are other nations around the world that only restrict their nationals to single citizenship.
In this case, you will need to revoke your home country's citizenship status before going ahead and applying for Portuguese citizenship.
On the flip side, if you are fortunate enough to come from a country that allows for dual citizenship, then you don't have to worry about revoking your citizenship status in your home country.
Benefits of having European Union Citizenship
Becoming an EU citizen opens you up to so many opportunities and possibilities all over Europe.
It doesn't stop here, you also get to pass these privileges to your family as well. Let's have a look at what you stand to benefit from after becoming an EU citizen.
You don't need a Visa to travel around and live in Europe
The EU passport is one of the most powerful passports in the world. With this passport, you have the freedom to travel to more than 153 countries without having a visa.
What's more, citizens of the EU do not need a visa to travel, study, work, or even retire in any EU country.
The rule to travel and live in any EU country does not require you to have a residence permit in order to live in any of the EU member countries.
However, in some countries, you might need to show proof of income and ability of you to sustain yourself comfortably.
Access to Public Healthcare
The existing EU law ensures that holders of the European Union passport receive reciprocal healthcare whenever they are in an EU member state.
What this means is that you get medical treatment at similar conditions and prices as the locals of the country would get.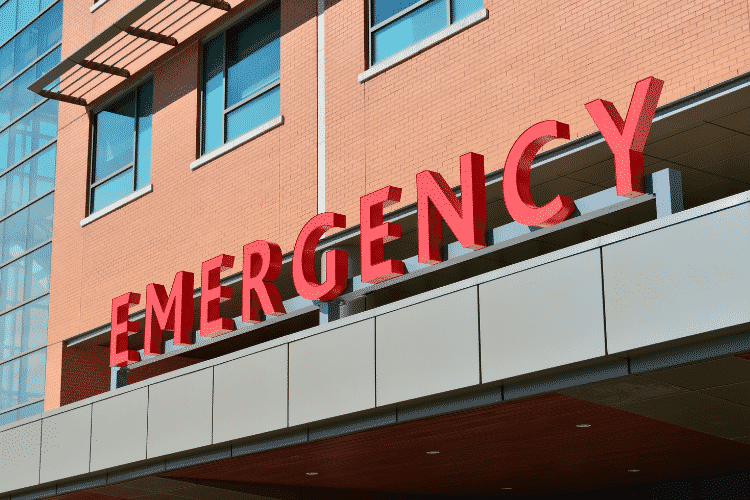 Regardless of the nature of your travels, whether a short trip, holiday, or for study purposes, you are entitled to standard healthcare in any EU member state.
Education and Scholarships
Other than the quality of education in Europe, there are plenty of other reasons why you should study in Europe.
Right from the prospects of networking, a better quality of life, rich diverse environments, and the possibility of getting better jobs just to mention a few.
 Members of the EU have access to the best universities across Europe at affordable tuition fees. 
Of course, even non-EU citizens also have access to the same institutions of learning, the process is easier and less expensive for EU citizens.
As an EU passport holder, you also have the opportunity of participating in the famous Eramus+ exchange program.
This program gives students the opportunity to study in another EU country and develop their skills and improve their employability prospects for the future.
Safety
Consular protection is one of the many advantages that EU citizens get to enjoy. Any EU citizen in any country where their home country has no representation is entitled to diplomatic assistance by any EU authority present.
All the 28 EU member states are represented in only the US, Russia, and China. So it is possible for you to find yourself in a country where your own national state is not represented.
In the event of any crisis, any EU member state is required to offer adequate assistance to any EU citizen in that particular country.
Do you need help applying for Portuguese Citizenship?
If moving to Portugal and getting the much-coveted Portuguese citizenship has been your dream all along, it is a good idea to let professionals help you out. 
The bottlenecks and bureaucracy in the Portuguese system can be quite overwhelming especially if it is your first time.
Our professionals at Viv Europe are well versed with issues to do with immigration in Portugal. Contact us today and let's discuss how best we can help you achieve your dreams.
Also, check out our Facebook group for expats and learn more about Portugal. Interact with others who have gone through the same process as you.