Portugal has become well known throughout the world, and there are plenty of good reasons.
A rich, almost millennia old history of noble warriors and brave discoverers, whose achievements are endowed in architectural wonders, fantastic dishes that mix the sea and land, whose sardine and codfish are the greatest ambassadors, and, of course, immersive landscapes, like the Douro or Algarve, that offer diametrically opposed experiences to those lucky enough to travel towards these incredible places.
You will find, through a simple search on good old internet, the greatest hotspots for partying, surfing, or just having a good time in Portugal.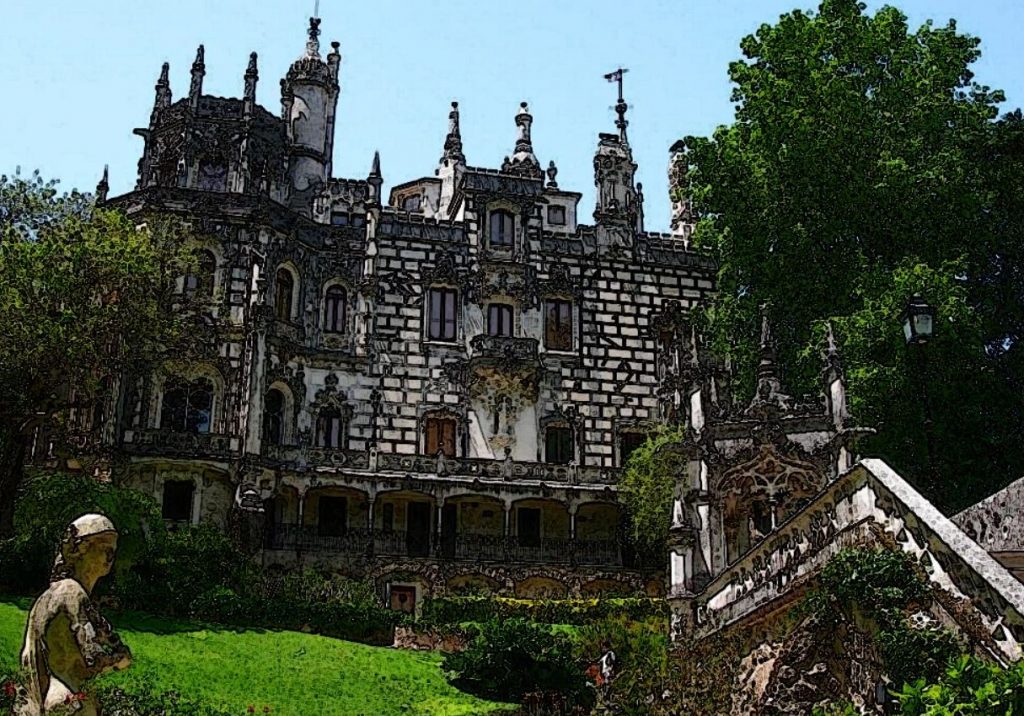 You will come across the lively sprouting of new veins in our century-old culture in Lisbon, where Fado meets the Bossa Nova, Morna, and other incredible types of music that comes from all the Portuguese-speaking countries, and are vested with the all-renewable force of youth.
You will find beautiful, wild beaches, steps of vineyards that gently flow inwards, as if inviting the river to bathe them, you will find iconic places in our biggest cities.
Well, in this article, we won't be talking about none of such places. As a matter of fact, I'm not particularly interested in offering you the conventional, and famous, perks of Portugal.
I'm, on the other hand, keen on opening the Pandora's Box, and display in front of your very eyes the most well-kept secrets of Portugal.
Without further ado, let's delve into places, dishes and stories you most likely don't know: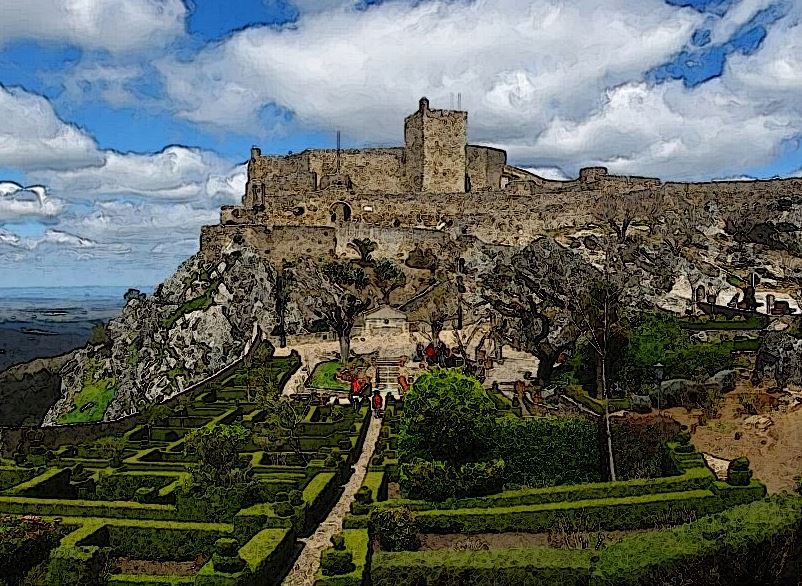 Built on a steep inclination of more than 800 meters, this fortified village is a small wonder that still lives after its main purpose has died out: to be a fortified, strategic point of defense against Spain.
What is left, now, is a gently kept town full of humorous "alentejanos", that will receive you with open arms.
You will get to taste all the wonderful dishes from Alentejo, and look through one of the highest spots in Alentejo, and see a marvelous scenic portrait of the long plains of Alentejo.
Visiting the museum, you will also get to know a tiny bit more about the Spanish and Portuguese quarrels.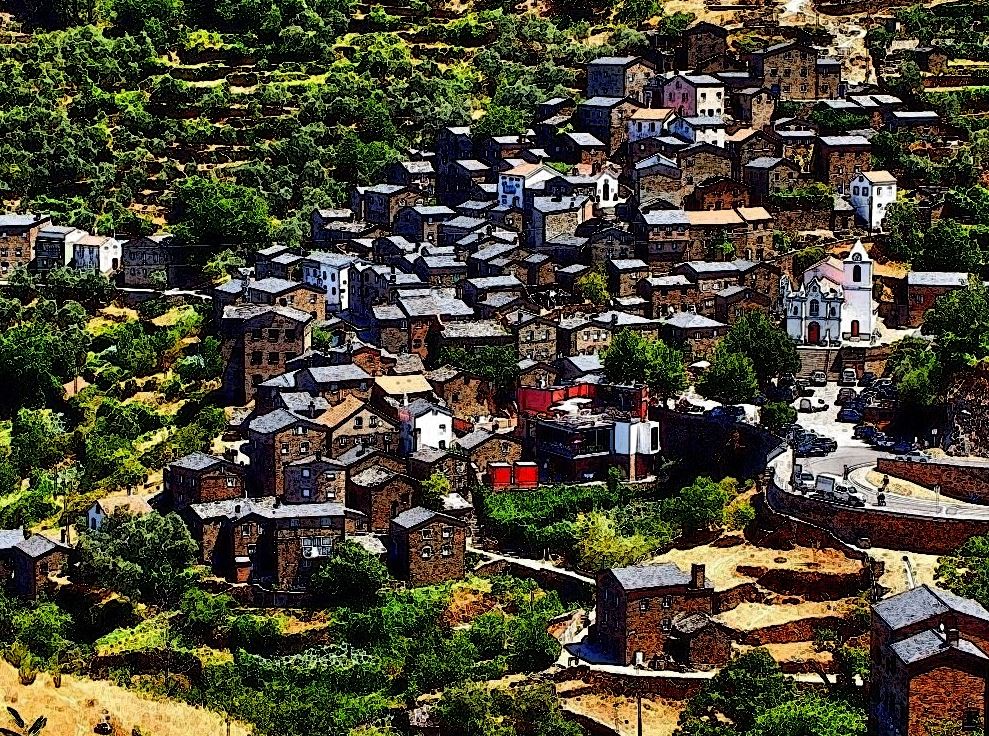 Called the Christmas crib of Portugal, you can't get a more picturesque town in Portugal even if you tried.
Built in a seemingly inhospitable land between Coimbra and Covilhã, most houses are built from schist, except the town's church, which is painting in a glazing white that makes it set apart from the rest of the houses.
Hard to get there even now – you might want to go by bus, as the accesses are quite difficult – one can only assume how people even got there the first place.
There are plenty of myths around Piódão, with some guaranteeing that there was once a king that exiled there, and others believing that the creation of the town involved killing a giant snake: one is left to wonder if the giant snake was, and is, the curvy river that flows under the town.
Anyway, if you go there now, you will find no trouble finding accommodation, hospitality, fine dishes, plenty of unturned forest to explore, and homemade liquors that will probably make you drink just a tiny bit more.
Feel free to check out some of the images: you may start believing in love at the first sight.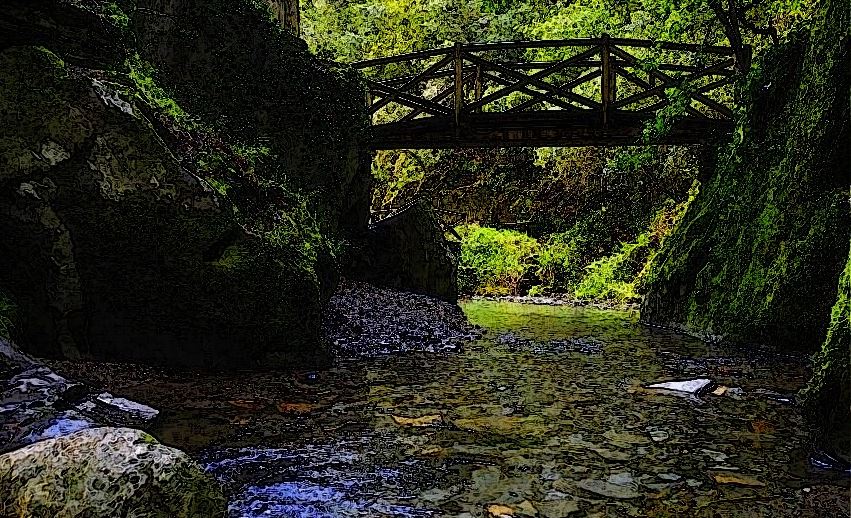 Pena, although seemingly similar to Piódão – it is even not particularly far from Piódão – needs to make the list because of just how desolate the town is: the 5 people who live there are happy to receive you, and treat you with endemic wine, chouriço, and other treats.
You will also have a lot of paths to travel inwards into the wild, and realize just how hard it was to make a living in the place in the medieval times.
When I was visiting, once, I just gasped "This is a truly beautiful place to live in", and a modest old lady, smiling, responded in a fashion that stuck with me forever: "Yes, for a couple of days."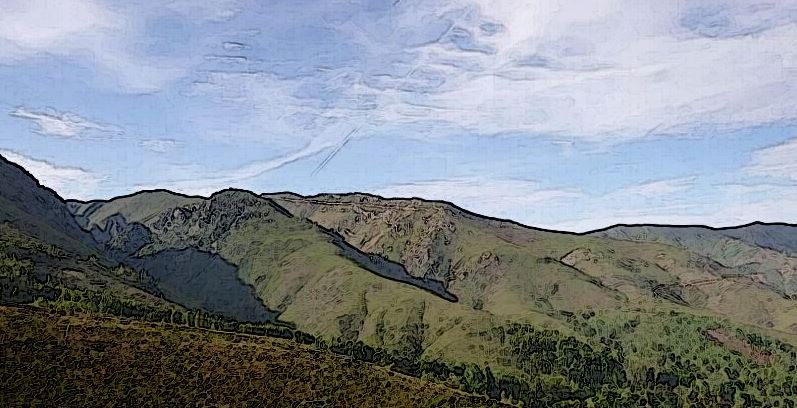 Saint Macário was a hermit on the now Macário Mountain Range.
As the legend goes, he was, as a young man, an avid consumer of all things earthly.
He enjoyed parties, large hunts, and more than a couple of cups of wine.
After, by accident, killing his father on one of this hunting trips, he secluded to the mountain and devoted to prayer and protection of wild life.
It is said that he sometimes would pick up his embers and travels downwards the mountain and offer them to people, as for them set their own fires.
The embers would travel kilometers in his bare hands.
Now, apart from the dazzling scenery, which is particularly beautiful, you get to visit a shrine where he lived, and is now a small church to those devoted to this saint.
It won't be hard to learn more about the legend, if you decide to visit.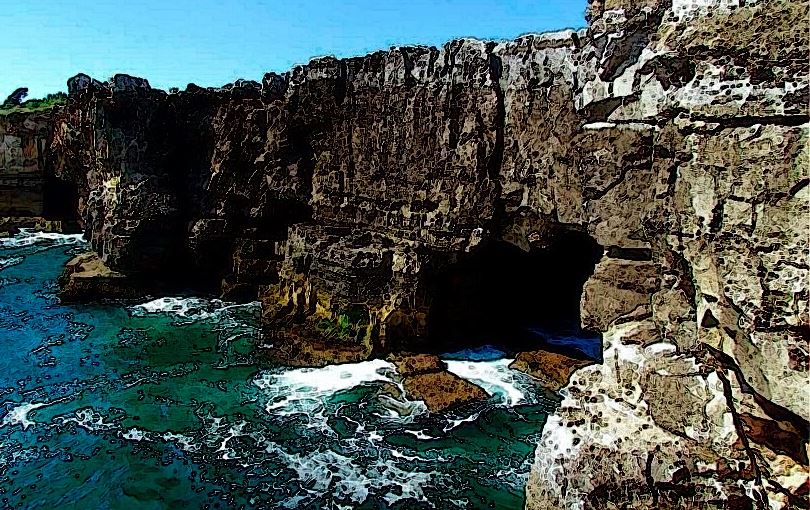 Near Lisbon, this one place, although quite pretty, is more about the legend than about the place itself.
If you have a particular interest about Portugal, you already know Fernando Pessoa was the most prolific and generally considered the best Portuguese writer to have ever lived.
What you don't know, is that he was also keen on learning the occult arts, doing a lot of horoscopes and even trading letters with some of the most influent occult practitioners of the time, including the World's Worst Man: Aleister Crowley.
What probably even most Portuguese don't know, is that Aleister Crowley faked his suicide right there, in Boca do Inferno, with the help of Fernando Pessoa.
After a police investigation, the inspectors learned about Fernando Pessoa's connection to Aleister Crowley, and asked if he knew something about the suspected homicide.
He went on to tell the police: "I may have seen his ghost somewhere around Lisbon."
Portuguese Haggis: Morcela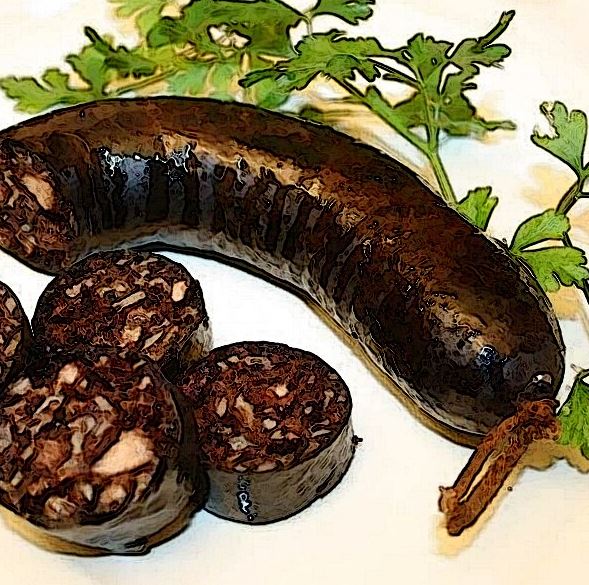 A dish most famous in the central areas of Portugal, we too had the idea of stuffing intestines with a bunch of meat and just go ahead and eat it.
If you are into exotic dishes, Morcela is something you can't miss out on
Yes, it has a bit of flour, but the main ingredient, apart for some grease, is blood.
Yes, Morcela is mainly cooked blood on an intestine layer.
And it is, dare I say, magnificent.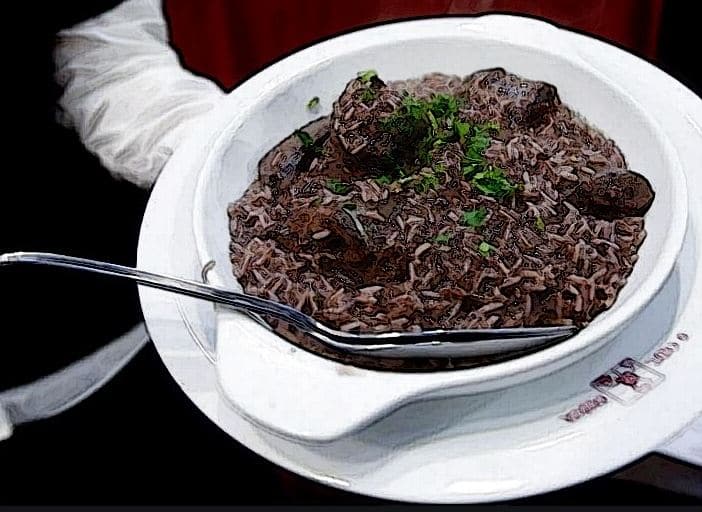 Since we are talking about blood, why not talk about Cabidela de Lampreia?
We, Portuguese, have a tendency to use chicken's and rabbit's blood while cooking rice, but Lampreia is a seasonal dish, relatively expensive, that has developed into a truly iconic dish, that most people don't miss out on when Spring comes.
Lampreia, or, as you know it, lamprey, is an ugly river fish, gelatinous and difficult to explain when it comes to talk about the flavor.
But, if you're a daring fellow, I suggest you try it at least once.
There is plenty more to know about Portugal
This article is by no means the full disclosure about Portuguese phenomenon.
We could about stories, places, legends and dishes all day.
The ones I mentioned above are simply some of the places and dishes you probably won't get in most articles about Portugal, and, quite frankly, that is sad.
As small as Portugal is, there's just so much more to discover apart from the hubs everyone knows about.
Discover Portugal in all its idiosyncrasies, and you may rediscover an even grander love for this small, sea planted garden.