Last Updated on June 23, 2023 by Laila Oliveira
Choosing to live in Setúbal is particularly ideal for expats who want to escape the hustle and bustle of the city's capital, Lisbon. Situated on the northern bank of the Sado River estuary, the countryside of Setúbal is surrounded by nature and has many beaches. But what is the true cost of living in Setúbal, especially for expats?
Although Setúbal is a working city, it has a laidback, charming, beachy vibe to it thanks to its close proximity to several beaches. There's no doubt that Setúbal is a great city to call home. Before making the big move, here's a quick guide that will shed some light on exactly how much it costs to live in this beautiful city.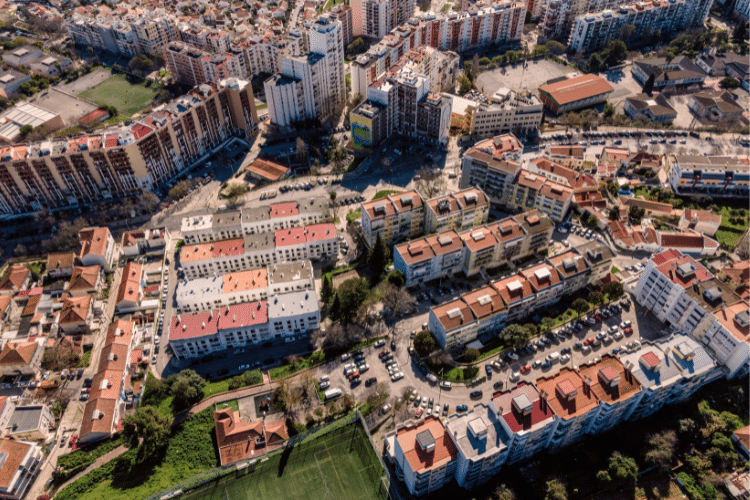 How expensive is Setúbal?
Although Setúbal is only a thirty-minute commute from Lisbon, you'll be impressed to find out that this city's cost of living is far cheaper than the capital. In fact, Setúbal is also relatively cheaper than other cities near Lisbon, such as Cascais or Estoril. Even more impressive is that Setúbal is also far less touristy compared to the two aforementioned cities.
If you're interested in living close to the capital but on a budget, there's no better place to anchor down than in Setúbal. With a population of about 120,000 residents, Setúbal is neither too small nor too large, and the available amenities are enough to service the population efficiently.
What is the cost of living in Setúbal for expats?
As mentioned earlier, Setúbal is relatively cheaper compared to most cities close to Lisbon, but just how expensive is the cost of living in this city?
To put everything in perspective, a single person will need about €656 without rent. While a family of four might require about €2,336 every month without rent, according to the data provided by Numbeo.
That said, here's a further rundown of the cost of living in Setúbal with respect to aspects like the cost of rent, house bills, and the cost of food, to mention a few. Let's get right in!
Cost of rent in Setúbal
Let's face it; rent is a significant bill in your average monthly expenses. The good news, however, is that the cost of renting an apartment is often far cheaper than in the nearby cities. 
In fact, the cost of rent in Setúbal is about 40% cheaper compared to Lisbon. According to the data from Idealista, the average cost of rent per square meter is about €11.3.
To break this down further, you can expect to pay about €733 for a one-bedroom apartment in the city center and €1,014 for a three-bedroom alternatively within the same vicinity.
It's worth mentioning that this is just an approximate figure. The true cost of any given apartment will depend on other factors like the size, type, and neighborhood. Fortunately, there are plenty of housing options in Setúbal that fit different preferences and budgets.
House bills
Luckily, house bills are not very expensive in Portugal. In fact, they are almost the same countywide, with small variations from city to city. Keep in mind that the more services and convenience you want, the more you will have to pay in the way of house bills.
The common house bills you should expect to pay include electricity, internet, cable television, garbage, water, and gas, to mention a few. Here's a breakdown of the cost.
| Utility | Bill |
| --- | --- |
| Electricity, gas, garbage, and water | €97 |
| Mobile internet and phone call package | €35 |
| 1 min. of prepaid mobile tariff | €0.25 |
All estimates are from Numbeo (as of June 2023).
Average spending on food
Other than rent, the cost of food is another significant bill that also takes a huge chunk off the budget. This is particularly true if you eat out at the restaurants around the city center. One way to reduce your spending on food is by adopting a cooking-from-home habit.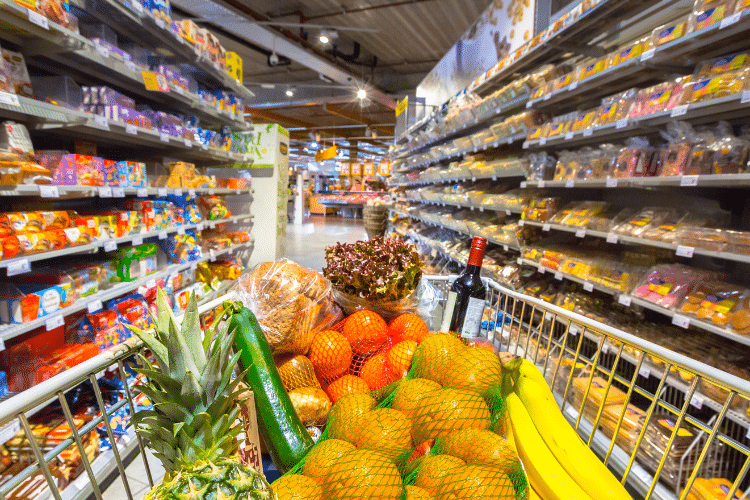 Fortunately, sharing home-cooked meals with friends and family is part of Portuguese culture. If you spend enough time in Setúbal, this culture will also rub off on you.
Expenses aside, preparing your own meals will allow you to control what you eat and how your meals are cooked, allowing you to adopt a healthier lifestyle if you so wish. Wondering how much food costs in Setúbal? Take a look at the cost of some of the food items that might appear on your grocery list.
| Expense | Cost |
| --- | --- |
| Milk (1 liter) | €0.94 |
| Loaf of Fresh White Bread (500g) | €1.45 |
| Rice (1kg) | €1.13 |
| Eggs (1 dozen) | €2.30 |
| Local Cheese (1kg) | €10.10 |
| Apples (1kg) | €1.43 |
| Potato (1kg) | €1.32 |
| Tomato (1kg) | €2.24 |
| Onion (1kg) | €1.38 |
| Lettuce (1 head) | €1.08 |
| Water (1.5-liter bottle) | €0.48 |
| Chicken Fillets (1kg) | €8.00 |
| Bottle of Wine (Mid-Range) | €3.50 |
Expected transport cost in Setúbal
The city center is quite small, allowing you to get by on foot easily. However, if you need to go to other distant destinations within the city or even outside, you'll be glad to find out that Setúbal is serviced by an efficient public transport system operated by buses and trains. 
Local buses are quite popular for getting around the city. However, trains are ideal for distant travels to other cities like Lisbon or Cascais.
Other than the public means of transport, you can also have your private vehicle carry you around effortlessly. That said, take a look at this breakdown of the different modes of transportation available and how they are priced.
| Expense | Cost |
| --- | --- |
| A one-way ticket for local transport | €2.00 |
| Monthly Pass (Regular Price) | €40.00 |
| Taxi Start (Normal Tariff) | €3.25 |
| Taxi (one hour waiting and regular tariff) | €15.00 |
| Gasoline (1 liter) | €1.97 |
Leisure expenses
Although it's often considered the countryside of Portugal, there are so many things you can do in this beautiful city. To begin, if you want a lazy yet fun-filled day, consider going down to one of the beaches around the city. 
However, if sunbathing or swimming is not your cup of tea, consider hiring a boat from the port of Setúbal and visit the Sado Estuary, a natural reserve where you can see various sea birds, including flamingos, and enjoy a bit of dolphin spotting.
Other than that, Setúbal is also a historic center, housing the Cathedral of Santa Maria da Graça and the simple Church of São Julião. Here are other leisure activities you can also engage in, along with a cost breakdown for each.
| Expense | Cost |
| --- | --- |
| Gym monthly fee | €34.56 |
| Streaming platform basic price | €8.00 |
| Tennis Court Rent (1 Hour on Weekend) | €10.67 |
| Cinema, International Release, 1 Seat | €6.80 |
| Three-course meal for 2 at a mid-range restaurant | €50.00 |
| Imported Beer (0.33-liter bottle) | €2.00 |
What are the cheapest areas in Setúbal?
Although Setúbal is primarily considered an affordable destination, you should keep in mind that this region has both affordable and expensive regions as well. One of the best indicators of the cost of living in any given municipality is the cost of rent.
The cheapest municipality to live in Setúbal is Moita, where the average cost of rent is about €9.0 per square meter. On the other hand, one of the cheapest neighborhoods where the cost of housing is relatively lower than the rest is Terroa, located close to the sea.
With Viv Europe your plans for Portugal
will finally come to a reality
What are the most expensive areas in Setúbal?
One of the most valued neighborhoods in this city is Monte Belo. This particular location is home to a variety of shops, commercial centers, and leisure options. Also, the houses in this region are modern and larger, attracting a rather hefty price tag.
Another neighborhood worth mentioning is the Historic Center, this particular destination is the most central part of Setúbal, where most of the apartments have been recently renovated. By virtue of its location, this neighborhood is also close enough to the various modes of public transportation.
Is Setúbal more expensive than the Algarve?
The Algarve region is one of the most popular destinations in all of Portugal. In fact, more tourists frequent this destination than any other city in Portugal.
On the flip side, however, Setúbal is a smaller and more laid-back destination, with only a few tourists making their way to this city. In that regard, you can already see why the Algarve region should be more expensive than Setúbal.
Other than that, data also supports the premise that the Algarve is more expensive than Setúbal. According to Numbeo, you'll need about €3,175 in Setubal to live the same lifestyle that €3,700 will give you in a city like Albufeira in the Algarve. 
With that in mind, it's also important to point out that both cities come with their own unique benefits for different sets of expats.
Is Setúbal more expensive than Porto?
Not only is Porto the second-largest city in Portugal, but it's also the biggest in the north of the country. Considering that Porto is Portugal's second-largest city after Setúbal, it should go without saying that prices there are often higher. The cost of rent is around 14.6% higher in Porto than in Setúbal, according to data from Numbeo.
In addition, you would need roughly €3,200 in Porto to maintain the same standard of living as €3,125 would get you in Setúbal.
It's crucial to note that there are other benefits to living in Porto that you wouldn't find in Setúbal, such as better prospects for business opportunities. On the other hand, residing in Setúbal provides you with the singular chance of living close to the capital, Lisbon, without having to dig too deep into your pockets.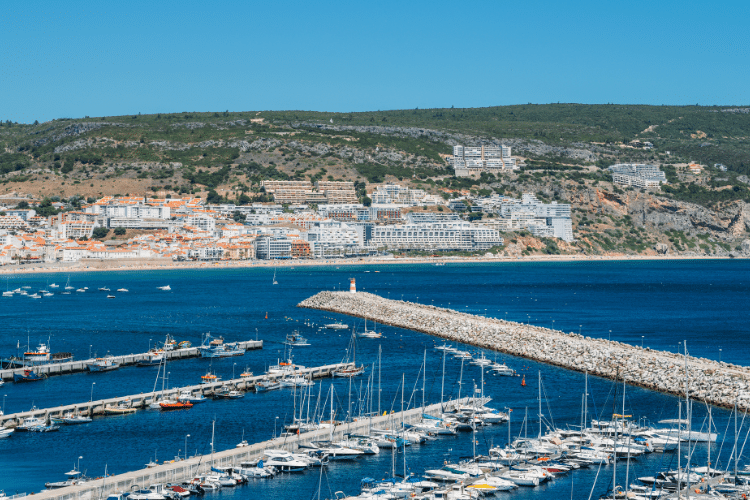 How much do the Portuguese earn in Setúbal?
Unfortunately, Portugal as a whole is not known for having the best salaries in Europe. In fact, Portugal is among the 13 nations in Europe that have a minimum wage of less than the recommended €1,000.
Setúbal is no different either; the national wage average in this city is just above the €760 national minimum wage, currently at €996.
Although the minimum wage is lower than expected, trained professionals in the country in specific fields like technology and innovation have a better chance of earning more than the bare minimum. That said, even if you earn the minimum wage, every penny goes a long way since this city is also relatively cheap.
Is it worth the cost of living in Setúbal?
Absolutely. Since Setúbal is a relatively cheap city, every coin you earn will stretch further than you expect. This is especially true if you have passive income from first-world countries with larger economies. You will be able to save and afford luxuries that you would otherwise not have in your home country.
Also, the close proximity to the capital makes it possible for you to start businesses or get a job in the city while living a rather subsidized life in the countryside of Setúbal. Other than that, Setúbal is a good place to live; the city is beautiful and packed with a lot of history and authentic Portuguese culture.
When are you moving to Setúbal?
There it is—a thorough breakdown of Setúbal's cost of living. We hope this breakdown has clarified the cost of living in Setúbal. It's hardly a coincidence that foreigners make up around 7.7% of the population. Expatriates from throughout the world must value moving and choosing to live in this location. So when are you making your move to Setúbal?
Whenever you are ready, be sure to reach out to our experts at Viv Europe. We will be more than happy to help you transition effortlessly to this quiet town close to Lisbon.
Be sure to also join our Facebook Group – All About Portugal For Expats to get a chance to interact with other expats in Portugal.