Last Updated on March 3, 2023 by Laila Oliveira
Portugal has proven to be a great destination not just for expats from Europe or North America but also from Asia. The decision to move from China to Portugal is often not that hard. This is because anyone from China looking to take advantage of the relatively lower cost of living and the warm weather will find Portugal so accommodating.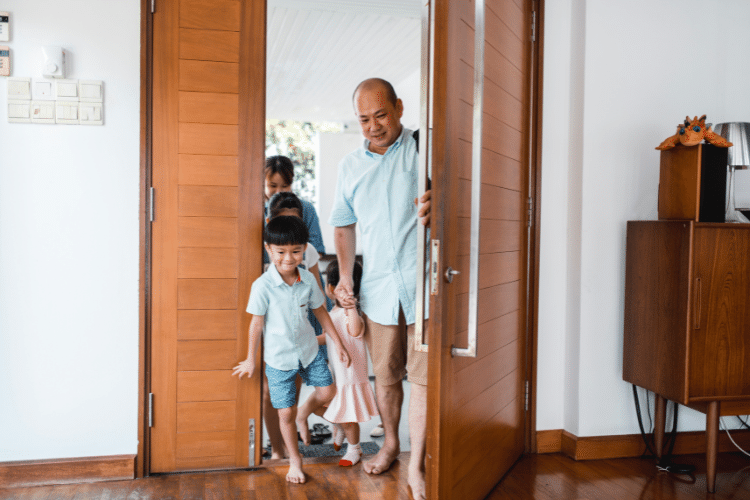 However, making the move from China to Portugal is not one without hurdles. Because immigrating to another country is a big step in life, it is common for people to have questions, for instance, how is the transition from China to Portugal for the interested candidates? Will the language barrier bring any major challenges during the application process?
Well, if you are asking yourself these questions, then this post is for you. You will get to find out everything you need to know before choosing to move from China to Portugal. Let's get right in.
How to move from China to Portugal
Because China is in Asia and not an EU member state, the process of moving to Portugal will involve more documentation. To begin, it is worth noting that you will need to have a Schengen Visa as a non-EU national.
 The good news, however, is that applying for this Visa is quite simple. All you need to do is to take your application to the nearest EU embassy near you. That said, before making your application, you need to know a few things beforehand.
You have the option of applying for different types of visas depending on your reasons for moving. Because of that, you will be required to provide different documents. The most common documents that cut across all types of Visa applications include a valid travel document and private health insurance.
How can I apply for a Portugal Residence Visa from China?
Although choosing to relocate to a destination 5,000 miles away might seem daunting, you will be surprised to find out that the transition is not that hard when armed with the correct information.
As mentioned earlier, people have different reasons for choosing to move to a new country, so when applying for a Portugal residence Visa, you will need to do your due diligence on the requirement of the specific type of Visa you are applying for.
Keep in mind that the conditions are subject to change depending on your reasons for travel and length of stay. Be sure to pen down a letter stating your reasons for moving and any other necessary documentation that will serve as evidence to justify your reasoning. Once everything is in order, make your way to the Portuguese Embassy in China.
What are the types of Portugal Residence Visa that the Chinese may apply for?
To make it easy for different groups of people to make their way to Portugal, the Portuguese government has availed different types of residence visas that non-EU nationals can apply for.
D1 Visa: This Visa suits those who intend to move permanently to Portugal. It allows any Chinese national to live and work in the country long-term.
D2 Visa: This is for independent entrepreneurs looking to start a business in Portugal.
D3 Visa: Almost similar to the work permit, this Visa is exclusive to highly qualified professionals as defined by Portuguese law.
D4 Visa: This is a study visa for university students.
D7 Visa: Passive income earners and retirees are eligible.
Golden Visa: Available for Chinese investors who want an EU Passport and wish to reside in Portugal long-term.
Digital Nomad Visa: For freelancers and digital nomads that wish to work remotely in Portugal.
Documentation needed in general
Because there are different types of visas that grant you entry to Portugal, you can always expect that they all come with some unique requirements as far as documentation is concerned.
To give you some context, for the D1 and D3 visas, you'll need to provide proof of a work contract from your prospective employer in Portugal. On the other hand, you will need a valid admission letter from an institution of higher learning in Portugal if you are applying for a study Visa.
Nonetheless, there are some documents that cut across all types of Visa applications; here are a few:
A valid passport or any other identification document;
Two passport-size photographs;
Valid travel insurance;
Clear criminal record from the last 1 year;
Proof of income;
Permission for checking criminal records.
Obtaining a Residence Permit to live in Portugal from China
The beauty of choosing to move from China to Portugal is the prospect of applying for a permanent residence permit or even citizenship after living in the country for five years. However, Chinese nationals who have a temporary permit and that wish to apply for a residence permit must meet the following requirements.
Must have an employment contract or be self-employed in Portugal;
Must possess a valid student Visa and show proof of enrollment to a university;
Must have a business Visa, a company, or a startup;
Must make the minimum prerequisite investment according to the Golden Visa requirements;
Must have a retirement pension or a regulated passive income investment scheme.
If the application gets approved, the applicant will be issued a residence permit which is valid for two years. You can renew the Visa after maintaining financial stability there.
The permanent residence permit gives you access not only to live and work freely in Portugal but also the opportunity to enjoy excellent public services like free public healthcare in the country.
What do the Chinese need to do to apply for the Portugal Golden Visa?
In a bid to encourage foreign investment into the country, the Portuguese government rolled out the Golden Visa Program in October 2012. This program is an incentive exclusive to non-EU investors to consider investing in Portugal with the promise of Portuguese citizenship and other benefits that come with it as well.
If you are a qualified investor, the first order of business is identifying what type of investment you want to start in Portugal. Also, you will need to do your due diligence on the specific cities and regions that are still open for the program after the recent changes.
Compared to other visas, the Golden Visa route is often different and difficult. That said, here are some of the requirements to qualify for this program.
Create job opportunities through a company or a startup;
Donate €250,000 to a Portuguese national heritage of your choice or €500,000 to an R&D project based in Portugal;
Make a capital transfer of €1.5 million;
Purchase €500,000 worth of property in certain regions in Portugal.
What is the cost of living in Portugal compared to China?
Unlike other first-world nations around the world, China is quite different. Despite having the second largest economy in the world, you will be surprised to find out that living in China is about 30% less expensive than in Portugal.
To shed some light on this topic, data from Numbeo indicates that consumer prices inclusive of rent are 18.7% higher in Portugal compared to China. On the flip side, however, the local purchasing power in China is 18.2% higher than in Portugal.
It is also important to mention that the cost of living differs from one city to the next, and how much you will need per month will depend on your individual spending habits.
Even though Portugal is more expensive than China, don't get caught in the rut of comparing how much you would be spending on commodities back home. Instead, focus on your motivations for relocating and starting a new life in Portugal.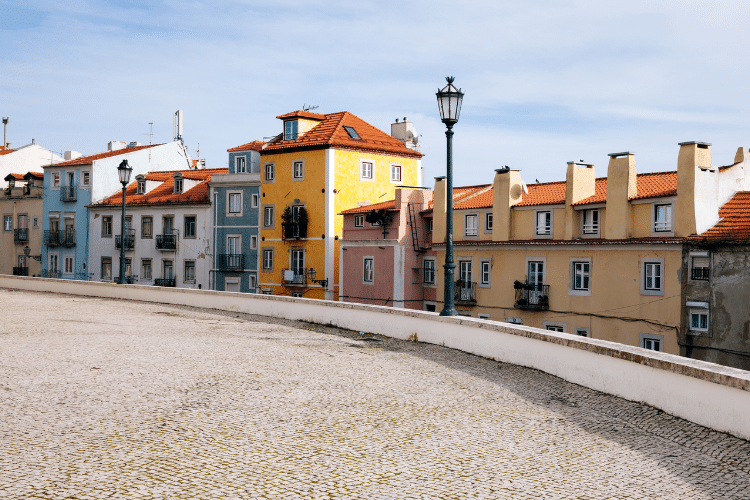 How much is rent in Portugal?
Other than the cost of living, rent is another factor that differs from city to city. Choosing to live in bigger cities will mean that you pay more in terms of rent compared to the smaller towns. Living in the capital is more expensive than living in smaller and less popular destinations like Madeira. 
Having said that, here's how rent compares in some popular cities:
| City in Portugal | Cost of rent per m² |
| --- | --- |
| Lisbon | €16.6 |
| Braga | €7.6 |
| Algarve | €11.6 |
| Madeira | €10.9 |
Estimates are from Idealista (as of February 2023).
What are the best places to live in Portugal?
There is no doubt that there are plenty of beautiful destinations in Portugal. For anyone looking to immigrate to this country, it can be quite overwhelming, especially if you have never been here before.
That is why we recommend scheduling a scouting tour just to familiarize yourself with a few places before moving. Although everyone has a different preference, especially when it comes to their destination of choice, there are some popular places that expats from all over the world, including China, are drawn to.
One of those places is Lisbon, the capital of Portugal. Besides being the nation's capital, Lisbon is also the financial hub of Portugal and home to a huge expat community. This city is ideal for anyone looking for active employment, especially in the corporate world.
With Viv Europe your plans for Portugal
will finally come to a reality
The other popular destination is the Algarve, where tourists flock every summer to enjoy the warm weather and picturesque beaches. This destination is ideal for anyone looking to retire in a warm location close to some of the most beautiful beaches in the world.
As you do your due diligence, pay attention to other hidden gems in Portugal, like Cascais or even the island of Madeira, which are equally beautiful.
Where do the Chinese usually live in Portugal?
If you had no idea, there is a sizable Chinese population of about 20,000 who are currently living in Portugal. It is worth mentioning that the population is well-distributed across the country. However, it is quite common to find most Chinese nationals settling in less popular and laid-back destinations like Madeira.
It is quite common for most European capitals to have a Chinatown, and Lisbon is no different. There is an active Chinese community in Mouraria, where business is also booming. Here, you will find a lot of Chinese-owned companies like restaurants and supermarket chains where you can get traditional Chinese supplies.
How is the Portuguese economy?
The Portuguese economy is not doing badly, at least from the global standards; in fact, it currently ranks 48th compared to the world's major economies. Portugal has made major strides in the last two decades as far as the nation's economy is concerned.
This is largely associated with the increased tourism activities and a boom in the real estate industry that has attracted investors from all over the world. Although China has a bigger economy than Portugal, there are a lot of incentives that the Portuguese government provides to expats, for instance, the non-habitual tax regime.
The worst days of the Portuguese economy are far gone; only better things are yet to come. There is no better time to consider moving to Portugal than right now!
Is Portugal safe?
When it comes to safety, you will be glad to find out that Portugal is one of the safest countries in the world. According to the Global Peace Index, Portugal ranks sixth, which speaks to just how peaceful the country is.
One thing you will notice about the Portuguese once you step foot in the country is that the local population is extremely friendly and tolerant of people of all ethnicities.
Also, there are a few isolated occurrences of gun violence and organized crime thanks to the nation's tough laws on gun ownership. The Portuguese culture values peace and happiness, which is often demonstrated among friends and families through sharing meals.
What is public healthcare like in Portugal for immigrants?
From a global standpoint, the Portuguese healthcare system is one of the best in the world. Public healthcare in Portugal is free for all legal residents in the country.
However, before getting free healthcare services in the country, you must register with SNS, The National Health Service of Portugal. It is worth mentioning that despite some of the free services, you might need to pay for a few services not covered by the free healthcare program.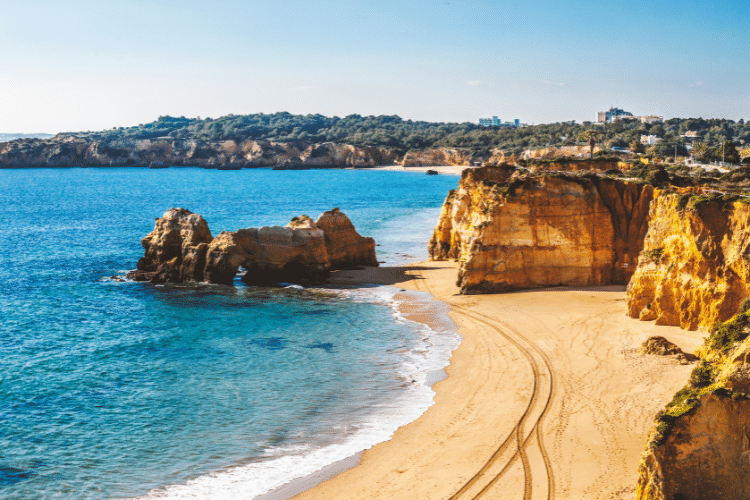 The Portuguese government is also making an effort to ensure that healthcare providers in both public and private hospitals communicate in English. Although the services are generally quite good, public healthcare is often plagued with problems like long wait lines and insufficient staffing.
What is the weather like in Portugal?
Other than a relatively lower cost of living and a stable government, the weather in Portugal is also one of its major attractions. Portugal is warm all year round, with less dramatic winter conditions than most other European countries. In fact, some regions like the Algarve promise up to 3,000 hours of sunshine per year, which is quite impressive.
The northern region is the coldest, where there is significantly more rainfall during the winter months. The other seasons are usually moderate in temperature, especially spring. This is the best time to visit because it is neither too cold nor too hot.
Summers are hot as expected, with temperatures reaching as high as 28 degrees Celsius in some areas. If you enjoy being outside, you will love the weather in Portugal, where there is always something to do regardless of the season.
What are the benefits of moving from China to Portugal?
By now, you are aware that life in Portugal is generally cheaper than in most other countries in Europe. Other than the weather and the quality of life you can get in this country, here are some other perks of choosing to move from China to Portugal.
Quality of education
Tax exemptions
Food and entertainment
Healthcare
Safety
Incredible Infrastructure
Slow pace of life
There are so many reasons why moving from China to Portugal is a wise move. However, you can only fully experience what this great nation offers once you choose to make this bold move.
When are you moving to Portugal from China?
There you have it, a comprehensive guide to how to move from China to Portugal. It goes without saying that moving to a new country is a huge step, so take your time and carefully think things through.
Whenever you are ready, be sure to contact our experts at Viv Europe to help you with the immigration paperwork side of things. Also, if you have further questions, consider joining our Facebook Group – All About Portugal For Expats, and talk to other Chinese nations living in Portugal who were in the same position as you a few years ago.