Are you looking for an escape from the hectic urban lifestyle? Perhaps a life that allows you to cherish beautiful moments while earning a living? We know Singaporeans love their ethnic roots, having cultural diversity, and delicious meals at hawker food centers. 
Of course, there's nothing quite like your home country, and never will be.
However, many expats from Singapore have opted to relocate to Portugal recently. So, what did they love so much about this country?
Singaporean expats love the tranquility, brilliant climate, health and education facilities, investment opportunities, and most importantly – the culture.
This article will guide Singaporean nationals to learn how to apply for and obtain a Portuguese Visa. Read till the end to find out everything about the Visa process, the culture, and the cost of living!
How to move from Singapore to Portugal
As a non-EU citizen, you must have a Portuguese Residence Permit to move from Singapore to Portugal. To obtain a Resident Permit, you can apply for the Residence Visa or the Golden Visa through Immigration Service Program. 
The requirements for each type of Visa are slightly different; continue reading to know all about them!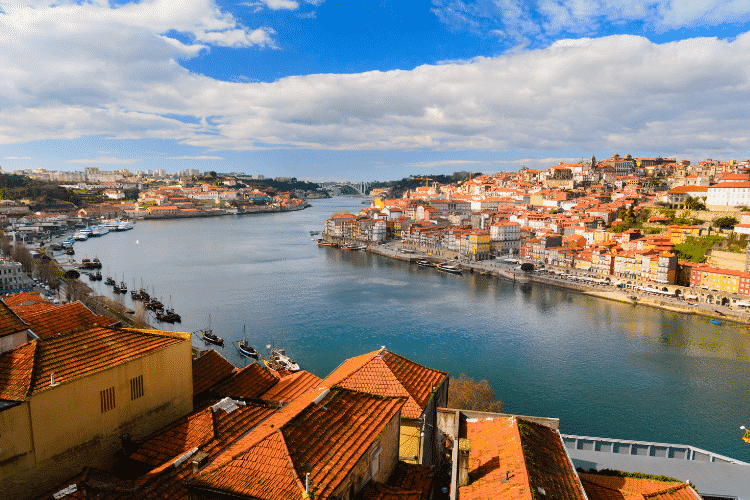 Depending on why you want to relocate, you'll have to keep in mind some key factors:
Organize all your documents;
Research the best places to live;
Evaluate the cost of living;
Find a job, or invest in a local business;
Look at real estate options;
Get health/travel insurance;
Decide schooling options (in case you have children).
You can also take help from our Relocation Checklist to help you figure things out! 
Obtaining permission to live in Portugal: get to know the visas
Based on the reason behind your relocation, there are different types of Residence Visas. We'll explain each one to help you align your documents accordingly. Non-EU citizens are required to obtain permission to stay in Portugal for more than a year through these Visas. 
Types of residence visas you can apply
The most common types are:
While each Visa is unique to its purpose, the procedure to obtain one is usually standard. Remember, you can always Contact Us if you're confused.
How can I apply for a Portugal Residence Visa from Singapore?
Singaporean nationals have to submit their long-term Visa applications at the Embassy of Portugal in Singapore. A fee of €90 is paid with every Residence Visa application, along with all your important documents. The application is then evaluated thoroughly, after which it's either accepted or denied.
If you'd like to make a scouting trip before relocating, you'll need a Schengen Visa instead of the Residence Visa. The Schengen Visa allows travelers to stay in Portugal for less than 90 days.
Check out our Top 7 Tips For Your Scouting Trip and discover what it's like to be an expat!
Documents you must present when applying for a visa
The following are some standard documents that you need to submit with your Visa application:
Valid Passport;
Signed Visa application form;
International travel medical insurance;
Proof of livelihood and accommodation in Portugal;
Criminal Records Certificate issued by your country of origin (and other recently visited countries);
Permission to consult the Portuguese criminal registry by SEF.
It's important to highlight that you need to comply with each Visa's prerequisites when applying. For example, before applying for the D4 Study Visa, you'll first need to enroll at a university. Similarly, before applying for a D1 Work Visa, you need to have a job offer from a company in Portugal.
How can Singaporeans obtain a Golden Visa for Portugal?
The Golden Visa is specially designed with numerous perks for foreigners who want to invest in the country. This Visa is also known as the Residence Permit for Investment Activity (ARI).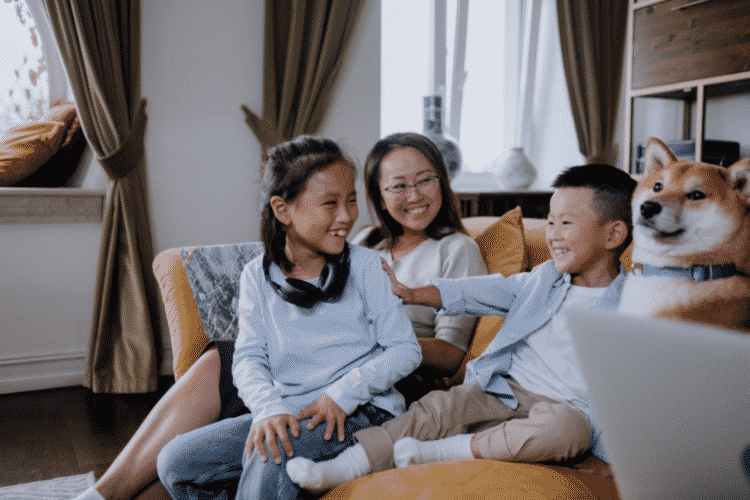 It opens you up to many options and benefits, some of which are:
Right to live, work, study, and invest in Portugal as a local;
No need for a Visa to travel to Schengen area countries;
You can apply for a Portuguese Nationality after only 5 years;
Family members (such as a spouse, children, and dependents) get the same rights.
Sounds exciting, doesn't it?
Let's tell you how you can apply for the Golden Visa!
Portugal Golden Visa investment options
A Singaporean investor will need to choose one of the following options:
Acquisition of property worth €500,000 and more in Portugal;
Capital transfer of at least €1.5 million to a Portuguese bank account in your name;
Investment of at least €500,000 in scientific research or artistic production;
Creation of 10 or more jobs in a business in Portugal;
Investment in small to medium-sized enterprises of at least €500,000.
The process for this specific Visa can get a little complicated. So it's best if you get in touch with a professional to assist you.
What are the best places for Singapore nationals to live in Portugal?
Expats like you have gone for numerous excellent options, depending on what kind of environment they like. There's Lisbon, a tech hub with booming businesses all around, and there's Lagos, a quiet place with privacy and views.
In Portugal, you'll find a home away from home.
We've listed the top 5 cities for expats:
Lisbon: A multi-cultural city with beautiful sights, the sea, great food, and historic architecture;
Porto: the second-largest city with ample job opportunities and scenic beauty;
Albufeira: a top choice for expats that love beaches and want to experience the best weather in Portugal;
Coimbra: a budget-friendly city famous for its renowned university, the festivals, and sensational nightlife;
Setúbal: home to many working-class residents with low cost of living and job opportunities.
Read our full article on the Top 10 Cities For Expats In Portugal to choose your new home!
What is the weather like in Portugal?
With good reason, many Singaporeans get tired of living in the hot and humid weather all year round. Additionally, as a consequence of the hectic urban lifestyle, many families aren't able to go on vacation either.
Well, Singaporeans are in luck because Portugal has all four seasons! Portugal is known to have the most pleasant sunny days with a few weeks of mild winter as well.
Let's take a look at the average weather statistics from the table below:
| Data | Lisbon | Porto | Setúbal | Algarve | Azores |
| --- | --- | --- | --- | --- | --- |
| Maximum temperature | 27 °C(80.6 °F) | 26 °C(78.8 °F) | 22.9 °C(73.2 °F) | 28 °C(82.4 °F) | 23 °C(73.4 °F) |
| Minimum temperature | 9 °C(48.2 °F) | 6 °C(42.8 °F) | 11.0 °C(51.7 °F) | 11 °C(51.8 °F) | 13 °C(55.4 °F) |
| Average Rainfall | 49 mm(1.9 in) | 107 mm(4.2 in) | 538 mm(21.2 in) | 41 mm(1.6 in) | 84 mm(3.3 in) |
| Average Humidity | 74% | 76% | 68% | 69% | 78% |
The data was taken from the Climate Data website.
Buying a property in Portugal
There is a lot of bureaucracy and decision-making to do when buying a house in Portugal. The first step is to decide why and what you want to invest in. Would you like a beach house with stunning views in the Algarve region? Or an apartment to yourself in Porto?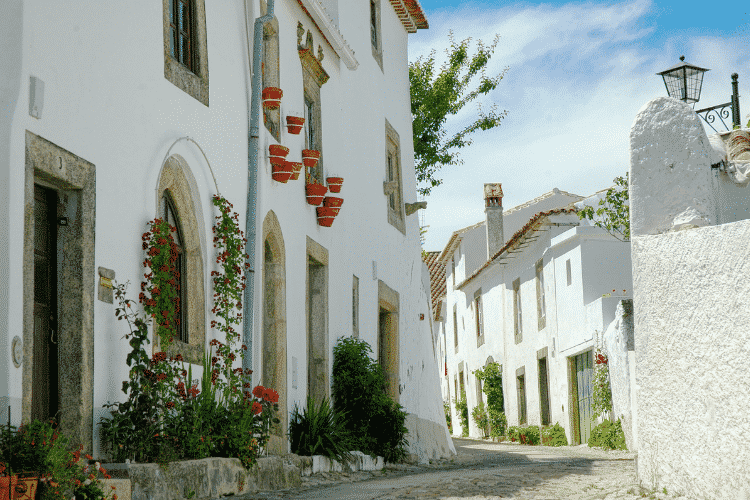 We've compiled a list of trusted real estate websites to assist you before you move from Singapore to Portugal:
The next step we recommend is to hire a trusted legal representative to find your new home.
Cost of living in Portugal
Like any other country, Portugal has various regions with different living standards. While the overall quality of life is comfortable, the cost of living in Lisbon would be far different from Lagos.
Nonetheless, the best part about Portugal is that there's something for everyone. You can find a millionaire in the Algarve and a budding entrepreneur in Lisbon – but both regions have different expenses.
The cost of living in Portugal is subjective to your spending habits, location, needs, and lifestyle. Take a look at some estimates of what expenses look like in Portugal: 
| Expenses | Costs |
| --- | --- |
| A single person estimated monthly costs (without rent) | €538.41 |
| Family of four estimated monthly costs (without rent) | €1,882.48 |
| Average 1-bedroom residence rent | €541.18 |
| Average 3-bedroom residence rent | €937.37 |
| Basic Utilities (Electricity, Heating, Cooling, Water, Garbage, Internet) | €140 |
Estimates have been taken from the cost of living website; Numbeo – in April 2022.
According to calculations from Numbeo, you can live in Porto on a very realistic salary. You'd need S$4,099 (€2,789) to maintain the same standard of life as S$8,700 in Singapore. There are plenty more options that are affordable, safe, and have job opportunities available.
In addition to the estimates above, monthly costs, including rent, are 53.77% lower in Portugal compared to Singapore. At the same time, rent and groceries cost 65.24% and 52.70% lower, respectively. 
So as you can see, Portugal is relatively inexpensive than what you would pay for this standard of living elsewhere.
Healthcare in Portugal for expatriates
The National Health System (Sistema Nacional de Saúde) has universal access, and it doesn't matter whether you're Singaporean or Portuguese. Like other European countries, Portugal has reputable and low-cost public and private healthcare; but the former is most often preferred.
The government's approach revolves around accessibility, affordability, and protection. An expat with a Residence Permit must first register at the closest Health Centre near you. All you will need to do is make a Número de Utente before receiving healthcare.
The Portuguese culture and people
We know Singaporeans value connection, tolerance, honesty, openness, and meaningful bonds – which is why we think you'd fit in perfectly! It's not an overstatement to say that expats in Portugal have felt welcomed and involved, no matter where they're from.
Our culture encourages hospitality, spreading love, and helping each other out wherever possible. So don't be surprised if your neighbor welcomes you with a friendly dinner. The Portuguese people are known as the warmest Europeans.
Life in Portugal is far less fast-paced compared to Singapore. We have business hubs, but we also like to enjoy our time spending it with people we love dearly.
Oh, and it's okay if you don't speak Portuguese yet. English is widely spoken, and you can learn the local language at your own pace. 
Just remember to bring your lovely smile with you!
Are you ready to move from Singapore to Portugal?
We know you're almost ready to relocate! Would you like to connect to other expats who had a similar story to yours? Join our Facebook group – All About Portugal For Expats, to hear first-hand experiences and find your community. Viv Europe is here you help you move from Singapore to Portugal – Contact Us to turn your dream into reality.