Last Updated on May 5, 2022 by Letícia Melo
Every year, many Indian nationals choose to completely change their lives and relocate from India to Portugal.
The small country in southern Europe is famous for its quality of life and low cost of living and is a destination where many Indians decide to invest and work in.
Get to know what you should do to live in Portugal and be a part of Indian communities in Europe.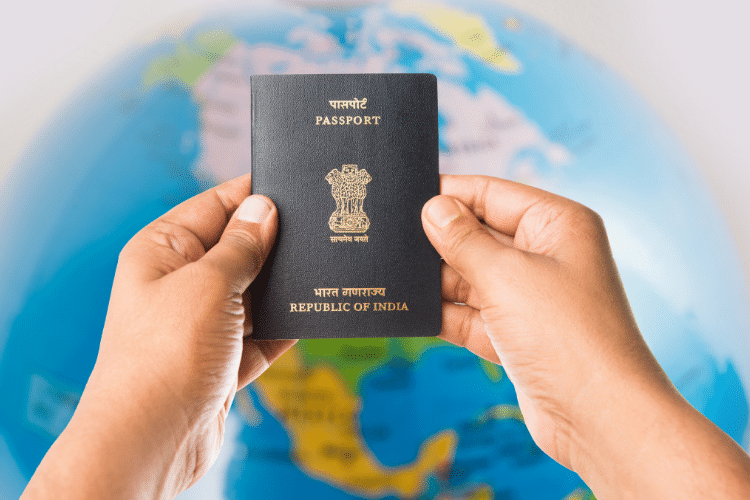 How to move from India to Portugal
Moving from India to Portugal can be quite complex. Besides having a valid passport, whoever is not a European citizen must apply for a long-term residence visa to live in Portugal.
In order to do that, you may have to make a few visits to the Portuguese embassy in India, look for new jobs, a place to live in Portugal, and even a school for your children.
You can also do everything at a distance if you know the procedure. But above all, what you need is organization and information.
First of all, once you arrive in Portugal, you must register yourself with the Embassy of India.
Types of residence visa you can apply
Portugal has its doors opened to receive immigrants who want to contribute to the local economy.
Therefore, there are several different types of visas that provide foreign citizens with permission to live in the country for different periods of time. The most common visas for Indian citizens are:
With all of these visas, you also get permission to bring your family with you (such as the spouse and children) through a family reunification process.
The working labor in Portugal
With a promise or work contract, any Indian national may apply for a Work Visa to live in Portugal.
If you need to find a job in the country, you should definitely understand how is the working labor like in advance.
In 2022, the minimum wage in Portugal was €705 per month. The unemployment rate in the second trimester of 2021 was 6,7%. Learning how to speak Portuguese is a great way to invest in your success in working in Portugal.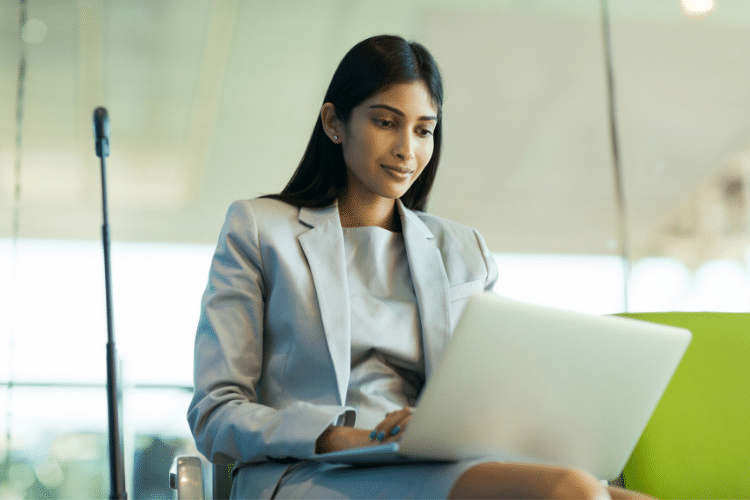 The first years following the pandemic will be difficult for the Portuguese economy. Thankfully, the Covid-19 pandemic in Portugal was well handled, and life is slowly going back to normal.
Some of the best industries to get a job in Portugal are IT, Tourism, Digital Marketing, and also Construction, Agriculture, and Healthcare.
More information in our guide: Finding a job in Portugal before relocating.
Investing in Portugal
Expatriates from all over the world are choosing to invest in Portugal, since the country is developing in a fast-pace and has become a new pole for startups and business-makers worldwide.
Some of the most profitable investments in Portugal are:
Capital investment;
Technology related businesses.
Also, if you choose to invest in Portugal, you may be suitable for different types of Visa, and the most popular is the Golden Visa.
That's because you will be creating jobs in the country and contributing to the local economy in any way.
Investing can guarantee you and your family a residence permit to live and enjoy Portugal as you like while enjoying the attractive tax regime.
Cost of living in Portugal
The cost of living in Portugal is one of the lowest on the continent. It is a known fact between the locals that to live well in Portugal, you do not need to carry much money.
See the table below for an estimate of monthly expenses for a couple without children who live near the Lisbon area:
| Expense | Cost |
| --- | --- |
| 1-bedroom apartment rental | €800 |
| House bills | €120 |
| Groceries | €400 |
| Health insurance | €50 per person |
| Mobile internet | €20 per person |
| Transportation (bus + subway pass) | €40 per person |
That being said, you can see that basic living requires around €1,500 a month for two people.
In order to save money, it is recommended to look for an apartment far from the tourist area or city center, plan food expenses in advance and choose carefully where to spend.
Where to live in Portugal
Portugal is a small country, especially when compared directly to the true size of India. The resident population in Portugal is just over 10 million and lives mainly in the Lisbon zone and Porto. However, there are many different areas with different vegetation and weather.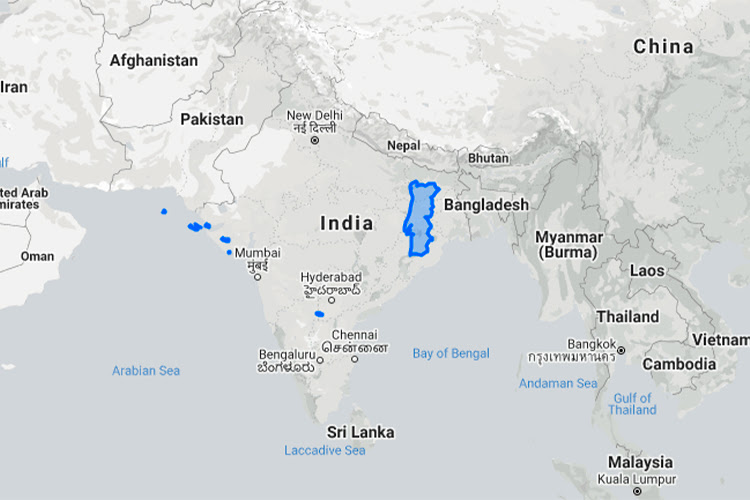 Some of the best cities for expats to live in Portugal are:
Lisbon: biggest city and the capital of Portugal, located in the center
Porto: 2th biggest city, capital of the northern region
Faro: capital of the sunny southern region, the Algarve
Coimbra: one of the most traditional and important cities in the center
Braga: a very important city in northern Portugal
Setúbal: beautiful city located only 40 minutes south of Lisbon
Most of the cities in Portugal have good infrastructure and easy access to quality education and healthcare. However, choosing the best city to live in is a personal decision, which must take into account your own tastes and needs.
In Portugal, Indians live mainly in Lisbon and Porto, but also in the Algarve, Coimbra, Leiria, Guarda, and Odemira.
What's the weather like in Portugal
The weather in Portugal is known for its mild temperatures throughout the year, very hot summers, and relatively cold winters.
While the northern region is known for being colder and rainier, Lisbon tends to have moderate temperatures while the southern region is much hotter and drier.
Located in the middle of the Atlantic ocean, the islands of Portugal, Madeira, and Azores archipelagoes, have a more tropical climate, with mild temperatures throughout the year.
Lisbon
Porto
Algarve
Madeira
Azores
Maximum temperature
27°C (80.6°F)
26°C (78.8°F)
28°C (82.4°F)
24°C (75.2°F)
23°C (73.4°F)
Minimum temperature
9°C
(48.2°F)
6°C(42.8°F)
11°C(51.8°F)
12°C(53.6°F)
13°C(55.4°F)
Average Rainfall
49mm (1.9in)
107mm (4.2in)
41mm (1.6in)
48mm (1.8in)
84mm (3.3in)
Average Humidity
74%
76%
69%
74%
78%
Data was acquired from the official Climate Data website.
Summer in Portugal goes from late June to early September. August is the hottest month in all regions, and January, in wintertime, is the rainiest and coldest month throughout the country.
Healthcare in Portugal
The Portuguese public health system is known for its high-standard. However, although it is public, it is not free for everyone. There are established user fees, which cover expenses that are co-funded by the government.
Anyway, if you prefer to opt for the private health system, there are also many hospitals and clinics to serve you, for more expensive prices but faster care. The best way to take advantage of private hospitals in Portugal is with health insurance, whose cost varies according to age and covers most hospital fees.
In my particular case, I never opted to hire private health insurance, as I feel that I'm very well served by the public healthcare system.
How does the educational system work
The Portuguese national education system is, of course, carried out firsthand in the Portuguese language. There is the teaching of the history and geography of Portugal, and not much is taught about Indian culture.
However, if you prefer to enroll your children in an international school in Portugal, rest assured that there are several great options that teach in English.
The Indian community in Portugal
Although leaving India is what you want, you certainly don't want to forget about its culture and customs. Remaining in contact with your language, cuisine and traditions is very important to make sure you and your family have a successful adaptation to Portugal. That's why it's so important to be around fellow compatriots.
Fortunately, Portugal has a large migrant Indian population, the 5th largest in Europe, in different social classes. Even the prime minister of Portugal, Antonio Costa, who is head of government, has ties to India and Goa through his father. He was Europe's first elected head of government of Indian descent.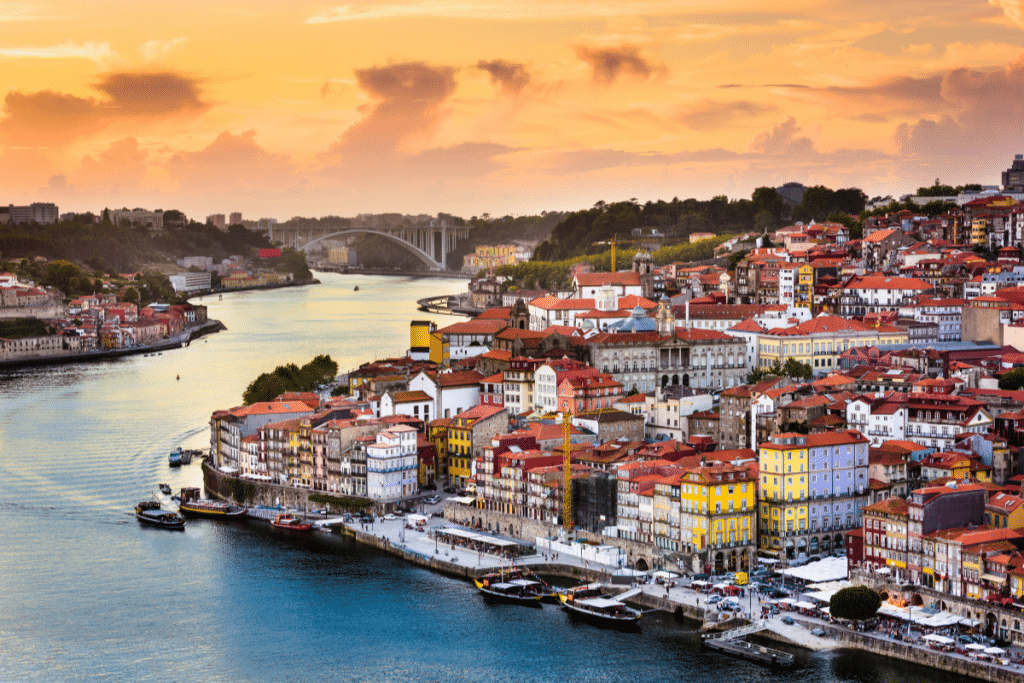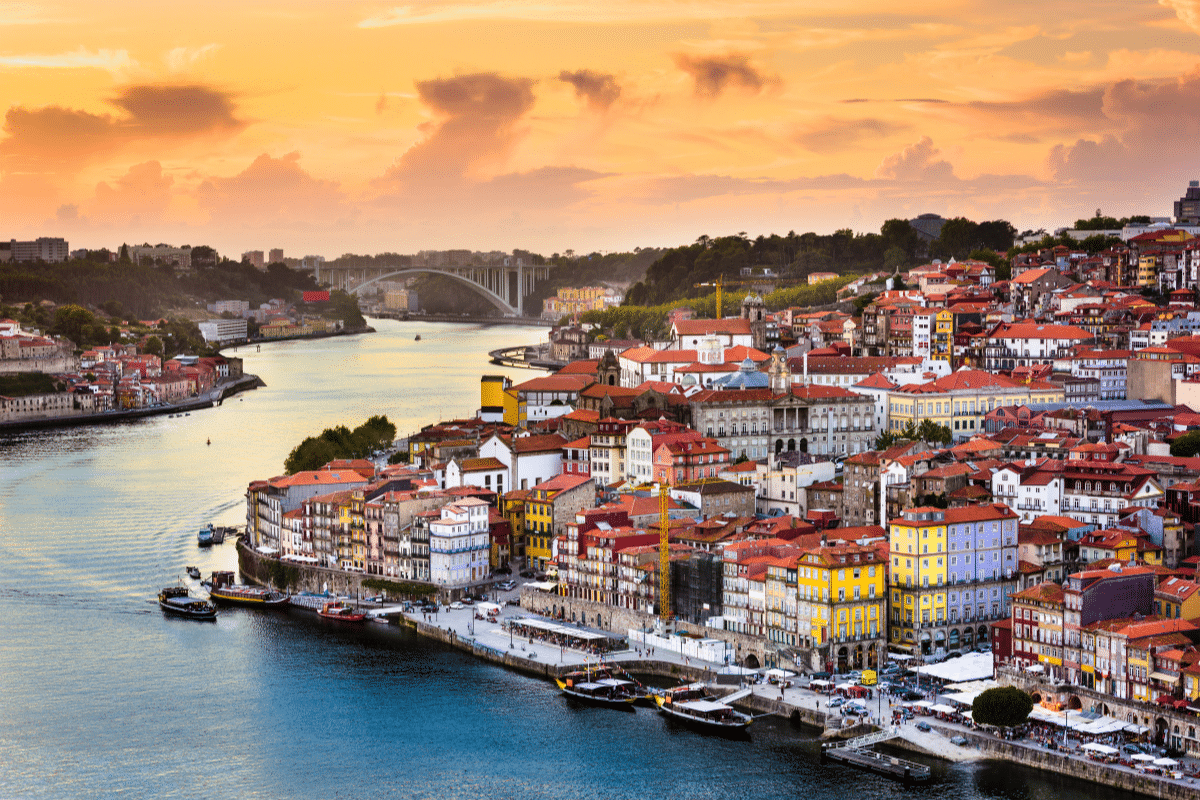 According to the Embassy of India in Lisbon, Portugal has a large Indian-origin diaspora of about 90,000 and another 30,000 Indian nationals.
Take a look at the composition of the Indian citizens in Portugal:
| Religion | Linguistic Groups | State Groups |
| --- | --- | --- |
| Hindus: 45,000 | Punjabi: 35,000 | Punjab: 30,000 |
| Sikhs: 35,000 | Gujrati: 40,000 | Haryana: 10,000 |
| Muslims: 20,000 | Hindi: 15,000 | Gujrat: 40,000 |
| Ismailis: 5,000 | Malayalam: 2,000 | Goa: 15,000 |
| Goan Catholics: 15,000 | Konkani/Portuguese: 15,000 | Kerala: 2,000 |
| | Urdu: 5,000 | |
It's interesting to notice how religion in Portugal is also changing thanks to the increasing numbers of expatriates in the country, bringing their own beliefs and traditions.
Adaptation tips for Indian immigrants
Family is definitely one of the most important things in the world.
When considering relocating from India to Portugal, you should consider bringing your family with you.
Adapting to a new country can be quite challenging, but we have selected a few tips that might help you integrate in Portugal:
Make sure everyone is comfortable: settled and with the correct documents.
Consider learning to speak Portuguese: in some Portuguese regions it English isn't that popular.
Enroll your children in an international school: may be easier to adjust at first (or not, as Portuguese public schools are also very good, despite being that in Portuguese).
Keep in touch with your culture: you should never forget your origins.
Don't compare Portugal and India all the time: nothing good comes from wishing you were elsewhere.
Understand that things can be different in Portugal: neither better nor worse, just different.
Get to know other Indian expats in Portugal: they're the ones who knows what you may face in this country.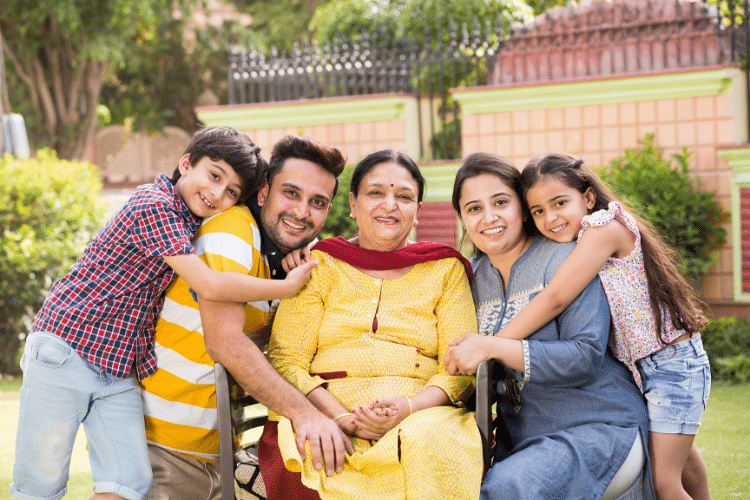 And last, but not least, be kind to yourself. It may take a year or more until you feel that you belong in this new place. However, with the right people by your side, every little place can become home.
When are you coming here?
If you read until here and think that relocating to Portugal is the right decision, welcome to the club!
There are many differences between India to Portugal, but, just like many other expatriates, you can also find your home in Southern Europe.
Whenever you need help with your relocation process, let Viv Europe guide you and receive you in Portugal!
We can take care of any step of your moving to the country, from finding an apartment to opening a bank account.
Contact us and tell us about how we can be of service. We'll love to help.