Last Updated on August 12, 2022 by Maryam Siddiqui
You've probably heard a lot of successful relocation stories, but how easy is it to live your best life and get a decent job? Thousands of expats from all over the world are choosing to relocate here, and they're not just retirees. Starting a new life also means finding a job in Portugal.
How do you even start to search for work in a country you have no clue about? What are the salaries like, and what expertise is on the rise? Will it be possible for you to manage a household with that job?
Fear not; we're here to help. We sought out all the information a foreigner needs to know to find a job, work, and live at ease in Portugal. Follow the tips!
Get to know the labor market in Portugal
Before starting your job search, you should understand the job market in Portugal. It's better to know what you're signing up for and how the experience is for current expats. Experiences also vary for every field, so it's better to research first. 
To start with, Portuguese people are hardworking, but the reality is that finding work in Portugal is not always easy. The economy is largely dependent on tourism, so a lot of jobs revolve around those sectors.
Despite the population being increasingly qualified with higher levels of education, the labor market is very competitive, and salaries are not as high as in other European countries. What makes working in Portugal a good choice is the great quality of life.
Fortunately, the work situation has been changing gradually in recent years with new businesses coming to Portugal and new ideas strengthening the economy. Speaking of which, the economy is also something you should know about.
Minimum wage and average pay
In 2022, the minimum wage in Portugal is €705 per month – a value considered low by most citizens residing in Portugal.
On the other hand, according to the official data from the National Statistics Bureau (INE), the average pay in the country in 2020 was €1,090, so many people earn more than the minimum wage.
The wages can be much higher depending on the area of work you're looking for. But which jobs pay better in Portugal? Well, there are some areas on the rise. Some highly-qualified workers, and even remote workers, can earn up to €3,000 a month, depending on your qualification. 
Keep reading to know which areas are high in demand, and maybe it'll help you to find a job in Portugal.
What work areas are on the rise?
Finding a job in Portugal will be much easier if you look in the right places. Recently, there's been a greater demand for professionals in the following areas of work in the country:
| Area of Employment | Estimate wage |
| --- | --- |
| IT Director | €2,166 to €9,694 |
| Digital Marketing Manager | €1,489 to €4,544 |
| Travel Agent | €1,740 to €2,710 |
| Doctor | €1,555 to €3,664 |
| Agricultural Engineer | €1,105 to €2,491 |
| Construction Manager | €1,123 to €3,419 |
The estimates in this table are from PayLab Portugal (as of August 2022). 
Portugal is evolving, and part of that change is due to expats like you! The country has opened up to remote work, providing special coworking spaces and digital nomad villages.
There are also several initiatives aimed at the technology industry. Lisbon has attracted countless foreign investors in recent years, and the capital's start-ups are gaining momentum rapidly.
Big multinationals like Google, Bosch, and Volkswagen have recently started operating in Portugal, generating many jobs and investor interest.
Getting a work visa
One of the most important steps in your relocation planning to Portugal is the visa application. In fact, it's the most important step, because you won't be able to work here without a Work Permit even if you land a job.
It's time to find out all you need to be able to work in the country.
But where do you start from? Do you need any special documents? And how long does the process take?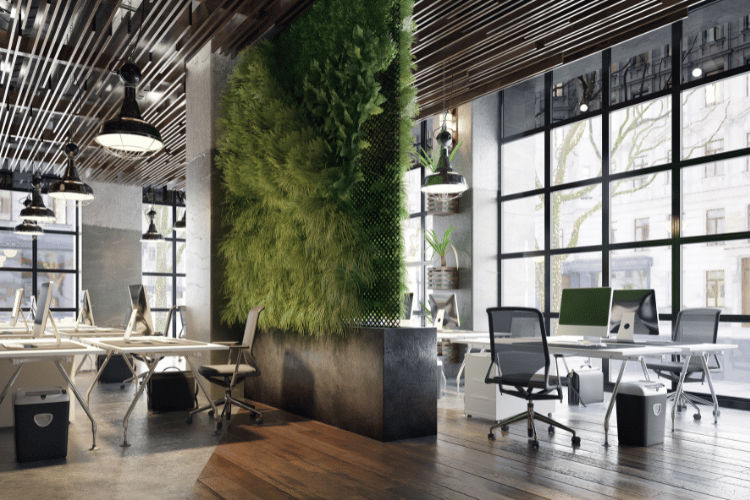 Permission to work
The process is fairly easier for European citizens, so if you are one, you're in luck! However, all nationalities are treated equally, hence there's nothing to worry about. Keep reading to know how foreign nationals can get a permit to work here.
As a member of the European Union, Portugal gives EU citizens permission to live and work in the country with nothing more than a "notification" that they are here.
You'd only need to request your European Union Citizen Certificate at your local City Chamber. After this, you can live in Portugal like a regular citizen.
Also, you benefit from the same rights as a Portuguese, being able to apply and get hired by any local company.
Work visas
If you are not a European citizen, you must apply for a visa that gives you permission to work in Portugal.
There are different types of visas with different requirements and benefits.
To be able to work, you'll need approval from the Portuguese government via a visa application. Here's a list of the types of visas you can apply for:
Besides these, under certain conditions, you can also work in Portugal with a Student Visa (D4) or a Passive Income Visa (D7 Visa).
Where to look for a job?
It's time to hunt high and low! Finding a job in Portugal can be tricky, but we're here to help every step of the way. Let's tell you the best sites to look for a job, how to prepare your resume, and how you can use your social media to your advantage.
Prepare your resume to find a job in Portugal
Your resume essentially reflects who you are as a person, what value you will bring to the organization, and whether your skills align with what the organization is looking for. 
Remember, you could be an excellent candidate, but if your resume fails to communicate that effectively, you're most likely to encounter challenges while finding a job in Portugal, or anywhere else.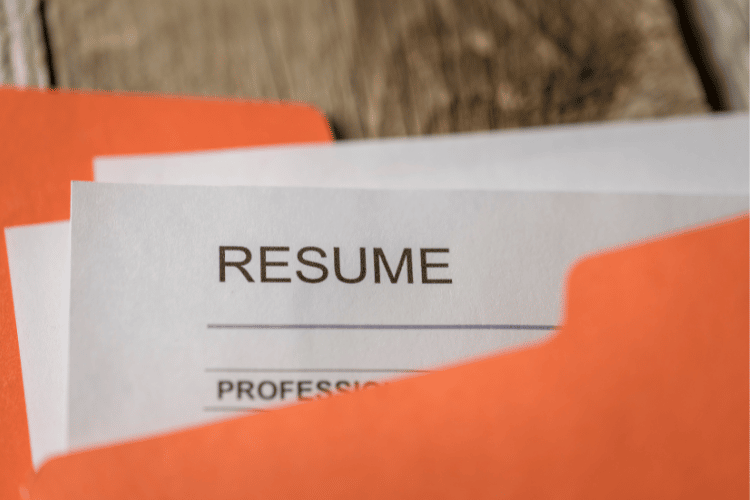 Ask yourself these questions: What professional experiences are suitable for my dream job? Is my university degree valid here? What skills are relevant to the Portuguese labor market? How can I make my resume better before applying?
Use the help of expats living here by joining our Facebook Group – All About Portugal For Exapts, and ask them how they made their dream come true. If they can do it, so can you!
Also, to jump into the job market, we recommend that you learn at least the basics of Portuguese or look for jobs where you can speak English.
Since Portugal is a tourist country with a large expat population, opportunities will arise. Hold on tight; your effort will be worth it!
Search for work online on websites
The most common option in job hunting is to turn to job sites. In Portugal, the best and most used job sites are as follows:
Through these websites, you'll also get a clearer idea of the job descriptions and specifications. You can narrow down your search based on how much your skills match and apply for the best-suited roles.
Contact an employment agency
Employment agencies, also known as recruitment agencies, carry out selection processes for companies throughout Portugal. They match those looking for a job with those looking for the perfect candidate.
Due to their experience, they have higher chances of matching a candidate with the perfect job, allowing you to leave the hard work up to them, and prepare for your new life.
The most famous ones in Portugal are:
Create a network of contacts on social media
Your social media has a lot of use when it comes to finding a job. Creating a network of like-minded individuals can help you get exactly what you need.
A very good example is LinkedIn, a social media platform that helps you stay up-to-date with others' professional lives. And also helps you look for the right type of job for you!
Besides the usual ways of searching for a job, like recruitment websites and agencies, there's also the most obvious one: talking face to face or using your networking skills.
Social media community groups are a fantastic way to connect with like-minded people and find job opportunities. Staying in touch with expats from Portugal can also help you get a reference for your next job application.
There's always something out there.
Why work remotely in Portugal?
An alternative to looking for a job in Portugal is to live in Portugal but work remotely for a foreign company.
Getting a job in your own country can be easier, and you can benefit from the Portuguese lifestyle while spending much less.
Beyond that, since the pandemic, Portugal has tried to put tourism aside and invested in remote work initiatives.
Thousands of nomadic workers took advantage of the pandemic and spent quarantine in Portugal. The country is safe, has a good quality health system, and was one of the first to publicly strengthen the lifestyle of remote workers.
There are more and more accommodations, coworking spaces, and organizations dedicated to the public that work for this cause.
Madeira Island, the Algarve, and Braga are some of the favorite Portuguese regions to live and work from home. Plus, when you're living in Portugal, working from home becomes a pleasure.
Start looking for your dream job today
It's never too late to start planning your relocation! Every expat goes through challenges while finding a job in Portugal, but with proper structure and the right tips, anything is possible.
We have a community of over 7,500 Portugal enthusiasts waiting to help you out via our Facebook Group – All About Portugal For Expats! Share real-life experiences online and get in touch with like-minded individuals. 
Alternatively, Viv Europe is here to help you out at every step. Whether you need help relocating, applying for a visa, or buying your new house. Get in touch today, and let's start working on your dream and turn it into a reality!