Last Updated on September 11, 2023 by Laila Oliveira
Setúbal is becoming a popular destination for expats who want to escape the busy city life. It's a great place to enjoy the slow pace of life and truly savor every moment you spend. Setúbal, in the Alentejo region, is a true representation of countryside life. But expats who wish to relocate evaluate International Schools in Setúbal before locking in their decision.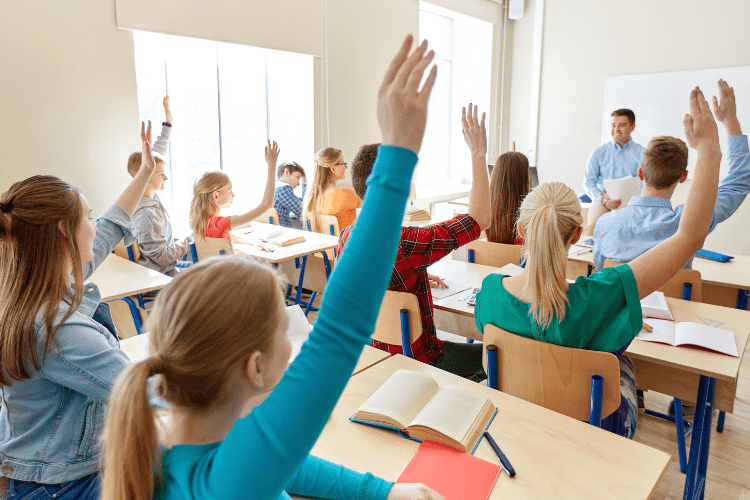 One part of Setúbal's district lies within the Lisbon metropolitan region, and the other part lies in the Alentejo region. Isn't that the perfect definition of experiencing the best of both worlds? With vast plains and at a 30-minute distance from Lisbon, the city offers an ideal setting to savor the authentic essence of Portugal. 
However, before moving to Setúbal with your family, you will want to know whether it has good schools where your children will become better versions of themselves. Here's a guide to finding International Schools in Setúbal for your child's education. Happy reading!
What are the best international schools in Setúbal?
The quality of education in Portugal is excellent when assessed against global standards. Public schooling also has excellent teachers that cater to a child's development in all aspects. However, the major reason expats prefer to enroll their children in International Schools is the language barrier. 
The Alentejo region is rather small and has only 5 major districts. Santarém (the southernmost part only), Portalegre, Évora, Setúbal (the southernmost part only), and Beja are part of the Alentejo region.
Since this region is slowly gaining popularity, there are no international schools in the Alentejo region. Which includes the part of Setúbal that lies in the Alentejo region. However, the area that falls under the Lisbon metropolitan area has great news for you!
Setúbal has three top International Schools that we will list in a bit. Relocation requires a lot of planning and consideration of all factors, especially those concerning your family. This is why the Alentejo region is mostly chosen by retirees or those who come to work independently. Priorities can often change when it comes to family.
With that being said, your child can still get schooling in Alentejo if you enroll them in a public school, which will require them to learn Portuguese. Young minds adapt to learning new languages much more quickly than adults. So, if your child is young, don't hesitate to enroll them here!
International Schools in Setúbal
Setúbal, located on the south bank of the Tagus River, boasts a vibrant international school scene that caters to both expat and local families seeking a global education for their children.
The city also benefits from a good location, moderate climate, and lower cost of living. This adds more reason to why expats choose this location.
Here are the top 3 International Schools in Setúbal that stand out for the expat community:
St. Peter's International School
Established in 1993, St. Peter's International School is one of Portugal's renowned independent educational institutions in Setúbal. It provides exceptional educational opportunities, offering instruction in both English and Portuguese for individuals of all age groups up to 18 years.
Location: Palmela
Ages: 1 to 18
Curriculum: Portuguese National Curriculum, Cambridge IGCSE, and the International Baccalaureate Diploma (IB)
Languages of instruction: English and Portuguese
Annual Fees: €9,800 to €18,328
International School of Palmela
The International School of Palmela is another great choice of school in Portugal. It stands out from others for being the only educational institution that also offers an Islamic Curriculum, besides offering the Cambridge Curriculum.
Location: Palmela
Ages: 5 to 18
Curriculum: Cambridge Curriculum and Islamic Curriculum
Languages of instruction: English
Annual Fees: €10,614 to €14,208
Seixal International School
If you're looking for a Bilingual school in Setúbal with expertise in young learners, Seixal International School is the right choice. The school is small and welcoming, encouraging communication between students of all nationalities.
Location: Seixal
Ages: 3 to 10
Curriculum: Portuguese National Curriculum and International Baccalaureate (IB)
Languages of instruction: English and Portuguese
Annual Fees: N/A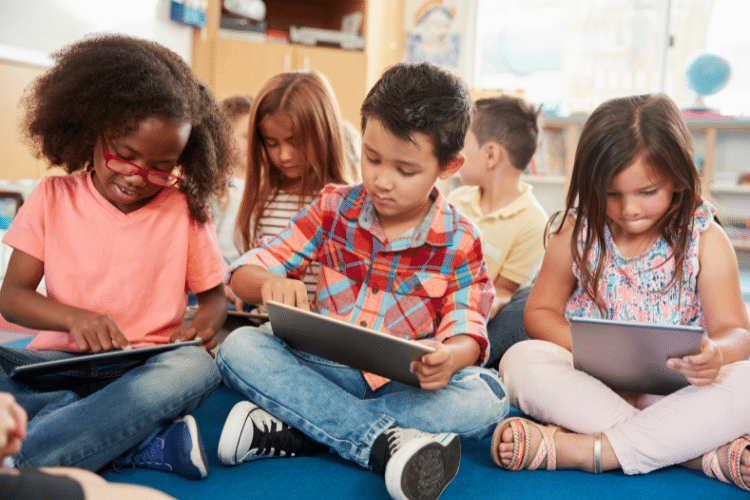 When does the school year start in Portugal?
International schools in Portugal often have their own unique academic calendars. However, in general, the academic year in Portugal typically commences in September and extends until mid-June, comprising three distinct terms:
1. First Term: Starting from September to December.
2. Second Term: Encompassing January through late March.
3. Third Term: Extending from April to mid-June.
It's important to note that the academic calendar also incorporates several holidays, though international schools frequently have holiday schedules, which can differ from those of public schools. Throughout the school year, students enjoy four breaks, including:
1. Christmas Break in December.
2. Carnival Break, usually falls between late February and early March.
3. Easter Break in April.
4. The highly anticipated Summer Break, occurring from June to September.
Among these breaks, the Summer Break stands out as a favorite among students and their families. During the warm summer months, parents and children have the opportunity to engage in a plethora of enjoyable activities available at this picturesque destination.
Whether it involves beach trips, amusement parks, or exploring nature, summer on Setúbal is a truly cherished time for all.
With Viv Europe your plans for Portugal
will finally come to a reality
Why choose these schools over the public Portuguese system?
Deciding between Portuguese public schools and international schools in Setúbal can pose a significant challenge, especially for expat parents. Before making a decision regarding your children's education, there are several crucial factors to consider. Some of the key considerations for every parent include:
Language Barriers: Language can be a significant hurdle to overcome. Public education in Portugal is exclusively conducted in Portuguese. Younger children often adapt to the language more swiftly than older students.
Level of Facilities and Extra-Curricular Activities: The quality of facilities and the availability of extracurricular activities can vary between different schools. These aspects can greatly impact your child's overall educational experience.
Adaptability Midway Through Education: Transitioning between educational systems can be challenging for students, especially if it occurs mid-way through their schooling.
Portuguese public schools follow a curriculum designed to prepare students for university. If you plan to stay in Portugal long-term, enrolling your children in a public school may be a suitable choice.
On the other hand, private schools often offer a range of different curricula and languages distinct from the Portuguese public system.
It's essential for your children to feel integrated into the school community, as this fosters adaptability, academic performance, and the development of vital social skills. Enrolling them in a school where they do not speak the language could hinder their performance.
While private schools may entail higher costs, they frequently prioritize a wide array of extra-curricular activities, which can significantly enhance your child's development. If your child is already midway through their education, maintaining continuity in a familiar environment may be the wisest choice.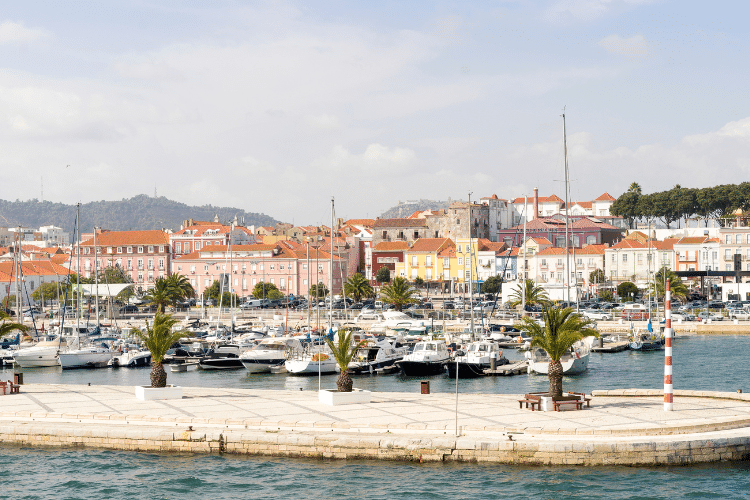 What about pursuing higher education in Setúbal and nearby?
Setúbal is also a good place for anyone looking to pursue higher education. There are several institutions of higher learning where you can further your studies and acquire new skills. Some of the names we'll mention are also located in the Alentejo region, in cities close to Setúbal.
One of the most popular institutions of higher learning is the University of Évora (Universidade de Évora).
It is one of the oldest universities in Portugal, founded in 1559. It offers a wide range of undergraduate, postgraduate, and doctoral programs in various fields, including arts, sciences, social sciences, engineering, and agriculture.
The university is known for its historic campus and cultural significance. Other than that, you can also choose to study at the Polytechnic Institute of Setúbal or the Egas Moniz – Cooperativa de Ensino Superior.
The former institution offers a range of polytechnic courses in areas such as education, health, engineering, and business. It focuses on providing practical and job-oriented education. The latter is the largest private institute in the medical field.
Another good alternative is the Polytechnic Institute of Beja (Instituto Politécnico de Beja), which offers programs in areas such as agriculture, technology, education, and health.
The beauty of joining an institution for higher learning in Setúbal is that tuition fees are lower than in other European countries. On average, the tuition fees at most institutions of higher learning in Portugal range from €2,000 to €10,000 per year.
Do you need help bringing your family to Setúbal?
International Schools are ideal for expats who are considering moving to any region in Portugal. Setúbal has proven that there are three top choices for expats who wish to enroll their children in an International School here.
You can take your time to review each institute and evaluate your choices. There's no rush to start the process. Whenever you are ready, our experts at Viv Europe will be more than happy to help bring your family to this beautiful destination or help your child get the D4 Study Visa! 
For further questions and concerns, join our Facebook Group – All About Portugal For Expats, to connect with fellow expats who are having the time of their lives in Setúbal. Good luck!