Last Updated on May 9, 2022 by Letícia Melo
Let's break it down for our readers who're not entirely aware of the concept of digital nomadism. A digital nomad uses the vast advantages of digital telecommunications to travel the world while working remotely. The Portugal Digital Nomad Visa has gained rapid popularity after Lisbon was ranked as the #1 city for digital nomads.
With so many visa options, which one should you go with? It's a common doubt among digital nomads looking to apply for the D2 or the D7 Visa. This article will explain all you need to know about getting the appropriate visa. From the key differences, to how much it costs, and how you can sign up for yours.
Let's get into it!
How can I obtain a Portugal Digital Nomad visa?
You're on the right track if you're considering relocating to the #1 destination for digital nomads! 
Portugal has many digital nomad-friendly cities, but Lisbon and the Algarve have topped the list. Like all other visas, you'll need some specific documents to reside as a digital nomad, which we'll highlight below. 
Digital nomads usually move to Portugal with the Business Visa (D2 Visa), and there are several perks to that. However, people are lately getting a residence visa with a different option – the Passive Income Visa (D7 Visa).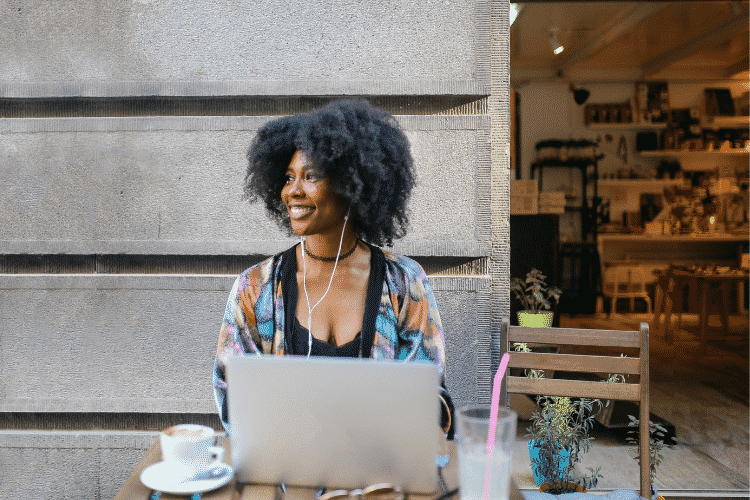 There are numerous benefits of freelancing in Portugal; let's take a look at the most common ones:
✔️ Increased liberation to work and manage tasks;

✔️ Great work-life balance – you can work on an island in peace;

✔️ Personal fulfillment; 

✔️ Reduced income tax;

✔️ Motivation to work according to your productivity;

✔️ You get to experience Portugal's slow pace of life and enjoy every moment; 

✔️ It's a home away from home.
Before we get into the differences between each and conclude which one to obtain, let's highlight the required documents.
Documents and conditions to apply for a residence visa
These are some standard documents and conditions for applying for a residence visa. Other documents may be needed depending on the applicant's situation.
Passport;
A Service Agreement of Promise (to provide services as a freelancer);
Activity at Finanças office;
Proof of subsistence;
Proof of accommodation in Portugal;
Criminal records issued in the country of residence;
Permission to consult the Portuguese criminal registry by SEF;
D2 or D7 Visa form;
Letter of Intent.
This list might seem slightly detailed; Remember, the visa you'll receive at the end of it makes everything worth it. Keep in mind that some of these aforementioned documents must be obtained before the application, such as the NIF Number.
We also have a detailed FAQ on Working as a Freelancer in Portugal that might help with more specific questions.
D2 visa for digital nomads in Portugal
Both the D2 and the D7 Visa allow individuals the same rights regarding living in Portugal as a resident. With the D2 Business Visa, digital nomads can set up their business and eventually apply for Portuguese nationality later on.
The biggest advantage for digital nomads is that they have the freedom to work in any industry they wish. Entrepreneurial digital nomads can set up their operations in many parts of the world, mainly thanks to globalization. Many use this opportunity to expand their businesses worldwide without keeping an inventory in every location.
Let's inspire you with some statistics! According to the Startup Hub Portal of Portugal, the country has 2,236 registered startups, and 165 incubators and accelerators. These numbers keep increasing every year. 
So, how can a digital nomad apply for a Business Visa?
Here are some things you'll need to ensure before starting a business:
Creating a Portuguese company;
Creating bank accounts for personal and commercial purposes;
Transferring the share capital;
Hiring a local accountant;
Paying Social Security as a manager;
Paying Corporate Income Tax annually;
Paying employees' salaries.
If you're interested in the opportunities within this realm, give our FAQ on Developing a Business in Portugal a read. 
D7 visa for digital nomads in Portugal
The D7 Passive Income Visa is different from the D2 Business Visa. In order to obtain the D7 Visa, digital nomads must present proof of income or financial investments. So, if you provide services such as marketing, software development, or accounting, to name some, you'll find this process easier.
For the Passive Income Visa, you aren't required to set up an entire business or transfer capital investments. However, you must present proof of remote work and income from that work. Since we've already highlighted the standard documents for your application, let's get into how much income you'll need to present.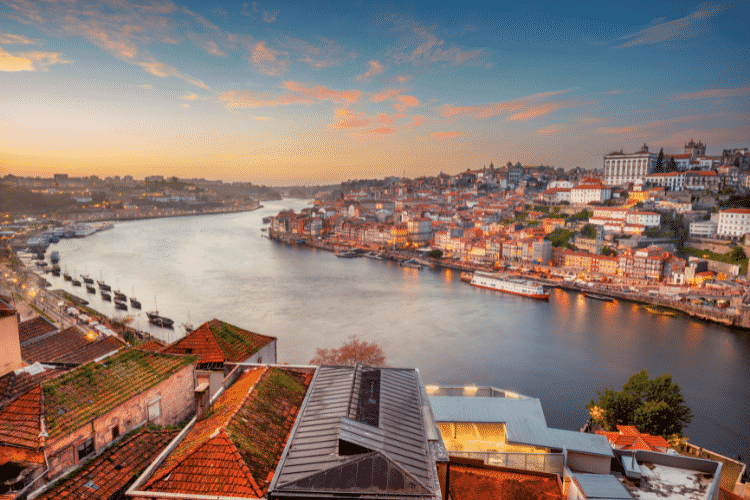 You're required to demonstrate the availability of an exact amount that corresponds to the minimum wage in force in Portugal. In 2022, that amount is currently €705 if you live independently. For a second accompanying adult, it is necessary to have the value of 50% of the minimum wage, which is €352.50. 
Did you know digital nomads also relocate to Portugal with their entire families? Requirements apply if there are children or youngsters below the age of 18 under the visa holder's responsibility. There is a need to demonstrate the availability of 30% of the minimum wage for each child. In 2022, the value corresponds to €211.50 per child.
The types of passive incomes as per law are:
Pension;
Rent from real estate investments;
Financial investment (interests);
Dividends;
Intellectual Property;
Royalties.
By reading our FAQ, you can check out more information on the D7 Visa as a Portugal Digital Nomad Visa.
Is it easier to obtain a D2 or a D7 visa?
It depends on several factors. These factors include, but are not limited to, the validity of your documents, proof of exact income, and contract compliance. Given the technicalities and bureaucracy in Portugal, you may opt for assistance from our team of professionals at Viv Europe. After all, it's important to get this right the first chance you get.
The answer here is subjective to your kind of lifestyle. As you can probably tell, the requirements for the D2 and the D7 Visa are different. If you're an entrepreneurial digital nomad, you may be more inclined towards the Business Visa (D2). However, if you're someone with a stable stream of passive income looking to freelance in Portugal, the D7 works well. 
Obtaining a Portugal Digital Nomad Visa is relatively easier than other ways of acquiring residency, for example, real estate investments. Real estate requires more considerable investments. But, many individuals enjoy the same benefits, such as low cost of living and incomparable tranquility. 
Did you know Portugal is home to over 37,000 digital nomads? It's getting increasingly popular!
We understand that this might be a little confusing; here's a video that might help you understand better:
How long does it take to obtain a Portugal Digital Nomad Visa?
Similar to what we just mentioned above, the process depends on various things. The usual time for your application to reach a decision is up to 90 days. This is given the fact that all rules are met, and you've compiled each of the correct documents properly.
If you fail to submit the correct documents, the process might take longer than 3 – 4 months.
How much does it take to apply for a Portugal Digital Nomad Visa?
Each type of visa fee is different, depending on the duration of the stay and your purpose. It also depends on your country of origin.
For the United States, the fee for both the D2 and the D7 Visa is €90, according to VFS Global. You can find more specific information on the VFS Global website and locate a Visa Application Centre near you. 
What happens if my Portugal visa application is denied?
The Portuguese consulate decides the fate of your visa application, and they may not accept it. Weak applications have a higher chance of getting rejected, which is why people often consider hiring an immigration assistance company. 
In case your application is denied, there's no refund of the visa fee. You may choose to try again later with the proper documents and timing.
Do you need help obtaining a Portugal Digital Nomad Visa?
Obtaining a Portugal Digital Nomad Visa is a ticket to quitting your tedious 9 to 5 job! At the present time, there's more than one way to earn a living while truly experiencing the beauty of life. Whether you decide to live in the tech-hub Lisbon or the relaxing Algarve region, Portugal has so much to offer.
Want to connect with other digital nomads living in Portugal? Join our Facebook Group – All About Portugal For Expats and hear their stories! Also, our team at Viv Europe is always here to guide you every step of the way. Get in touch to turn your dream into reality now!