Last Updated on May 5, 2022 by Letícia Melo
Relocating to any country is a big decision. Whether you've explored it for a few months or haven't spent enough time determining it at all, the readjustment can take a toll on certain aspects of your life. We're here to guide you through this phase – so, how to choose a city to live in Portugal?
Let's get candid and help you assess some key factors that determine which city is the best fit – specifically for you!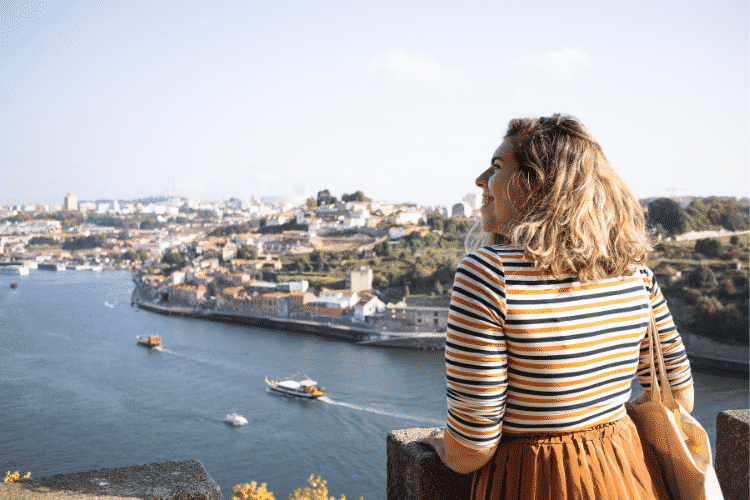 This article will highlight questions similar to those we penned before moving to Portugal. We understand what it's like not to know the best city to live in according to your needs. However, you'll have much more clarity to make the proper judgment for yourself and your loved ones by the end of this article.
How to choose a city to live in Portugal?
Although Portugal is a small country compared to others, perhaps even the one you're relocating from, it is widely diverse. The diversity doesn't just pertain to the type of people living here, social classes, or multiculturality. We mean that you can find many good choices of places to live based on the kind of lifestyle you're looking for.
It's normal to have many questions when choosing a new home, especially in a lovely country with various marvelous options. Want to know what we mean by marvelous options? Take a look at the Top 10 Cities For Expats in Portugal.
We're sure your head is buzzing with questions such as:
"Will I find a house in my budget?"
"Are there good job opportunities for me?"
"What schooling option is the best fit for my children?"
"How's the weather in Portugal?"
"Is my community respected in Portugal; how tolerant are the people?"
"What cost of living should I be expecting?"
And so on…
We understand where you're coming from, and our aim is to help you as much as we can!
Questions to consider when choosing a place to live in Portugal
Before getting into the questions you should consider – there's something we want to get out of the way.
The most important thing you need to know is that Portuguese people are very welcoming; they will respect and value you like their own. The people of Portugal are known to be hospitable, sociable, and have a refreshing thought process.
Of course, Portugal isn't heaven on Earth, and we'll never portray it to be. Nevertheless, the country does rank as the fourth most peaceful country to live in globally, and we're very honored to have this status.
Without further ado, let's get candid!
What do you look for in a place to live?
Before deciding if something is the right fit for you, the first step is to map out what you're looking for and what you don't want. From there onwards, it's easier to cross off options that don't align with your way of living.
Is your style a busy city, cool beaches, or calming mountains? Portugal has a place for everyone. It all depends on the kind of lifestyle you relish.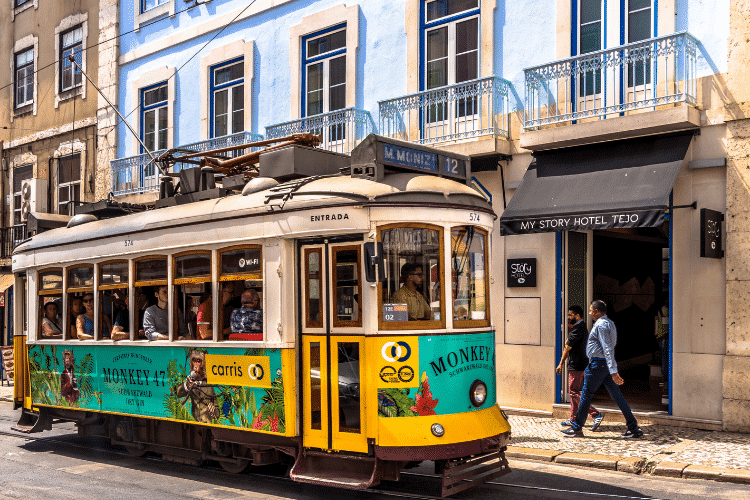 If a bustling business hub is your style, Lisbon and Porto are perfect for you! Are you looking for some privacy and a beach nearby to recharge? The Algarve region has plenty of options for you to choose from! Do you enjoy hiking and relaxing mountains? Parque Nacional da Peneda-Gerês is the country's hiking heartland.
Do you see what we mean?
Another thing to consider is; What brings you joy? Relocation isn't easy for someone new to it. Hence, it's meaningful to connect with things that will recharge your soul and inspire you daily. You can find joy in multiple things, so we recommend that you live somewhere that allows you to do all those activities.
The next aspect you should contemplate is whether you want to live in a big city like Lisbon or a small town like Aveiro. A tech hub like Lisbon can open you up to many business prospects. It also has an airport within the city, which might be a vital facet if you're required to travel frequently.
While transport is readily available and you have the option of buying a car, it is worthwhile to assess its impact on your life. Is having to commute for a few hours, not a big issue?
What needs does your family have?
We can relate to the set of challenges that come with relocating your entire family with you. It's far different from when you're deciding how to choose a city to live in Portugal independently.
Prior to thinking about education or extra-curricular activities, finding a home big enough for your family would be your first task. This entails the number of rooms you require – whether an apartment would suit you or is buying a house a better option.
When it comes to schooling, there are numerous well-ranked public and private schools for your children. Many families also look into finding an International School in Portugal. There are multiple benefits to that, especially if your children are older and want to continue studying in English.
Expat families like yours suggest schools in Lisbon, Porto, and Coimbra because of the excellent infrastructure.
Surely, schooling isn't the only need your family has, right? Let's help you figure out some productive activities you can enroll your children in. For example, a sports complex, swimming and surfing lessons, or perhaps summer camps like Campo Aventura.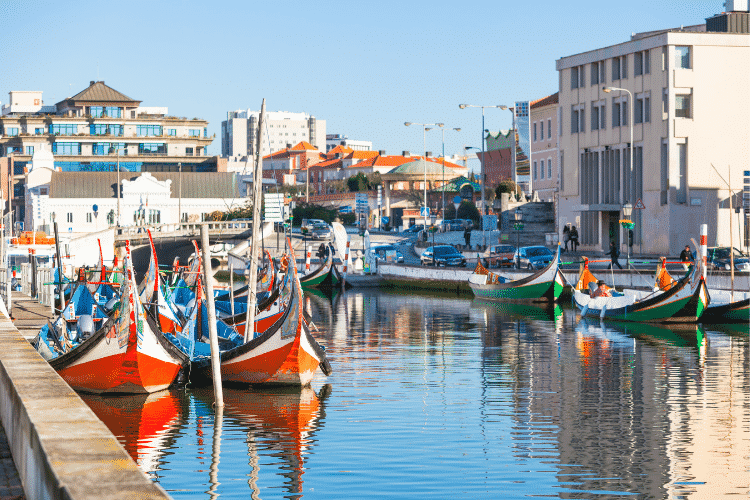 We're not skipping healthcare needs – an integral part of some people's lives. Portugal offers good standards of public and private healthcare around the country. All citizens have access to hospitals in Portugal; a good decision would be to explore your nearest options before finding a residence.
To know the most-renowned public hospitals in Lisbon and Porto, read our article on Healthcare in Portugal.
What kind of weather do you enjoy the most?
For some people, their city's weather can be a deal-breaker. People often feel worn out living in a city with dark and gloomy weather. At the same time, others feel exhausted living in warm climates. We're humans, after all, and our bodies have different preferences.
If you enjoy moderate temperatures all year round, Braga and Setúbal are excellent options. However, if you're not a fan of rain, you might want to scratch out Setúbal from your list. But don't worry; there are plenty of other options!
Portugal is known to be a sunny country with mild winters for a few weeks between December to February. Take a look at some average temperatures:
| | Lisbon | Braga | Setúbal |
| --- | --- | --- | --- |
| Maximum temperature | 27 °C(80.6 °F) | 26.4 °C(79.6 °F) | 22.9 °C(73.2 °F) |
| Minimum temperature | 9 °C(48.2 °F) | 3.6 °C(38.6 °F) | 11.0 °C(51.7 °F) |
| Average Rainfall | 49 mm(1.9 in) | 220 mm(8.7 in) | 538 mm(21.2 in) |
| Average Humidity | 74% | 75% | 68% |
The data was taken from the Climate Data website.
What is the neighborhood like?
Being surrounded by strangers may be exciting for some, but dreadful for others. Choosing a place where you feel welcome can be great for your mental health, whether with fellow expats or Portuguese locals.
You may also find it helpful to find your community before relocating yourself. We completely understand how daunting it can be to live in a new place. But like we mentioned earlier, Portuguese people are known to be very sociable and respectful. They will always greet you with smiles and might even offer a dinner invitation!
However, not everyone likes to be that social, right? That's okay too! Your neighbors are extremely unlikely to be nosy or intrusive. You can also opt for a secluded area in Faro for more privacy.
As far as neighborhood safety is concerned, the streets of Portugal are secure and pose no major threats.
What cost of living am I expecting?
The cost of living can be a serious game-changer. We'll get into the details in a bit, but you should know that Portugal has the third-lowest inflation rate compared to other European countries.
To give you a rough estimate, a family of four can live comfortably with nearly €2,000 (excluding rent) in Lisbon – according to Numbeo. While a single individual can live on €500 (excluding rent) with ease in the Faro district.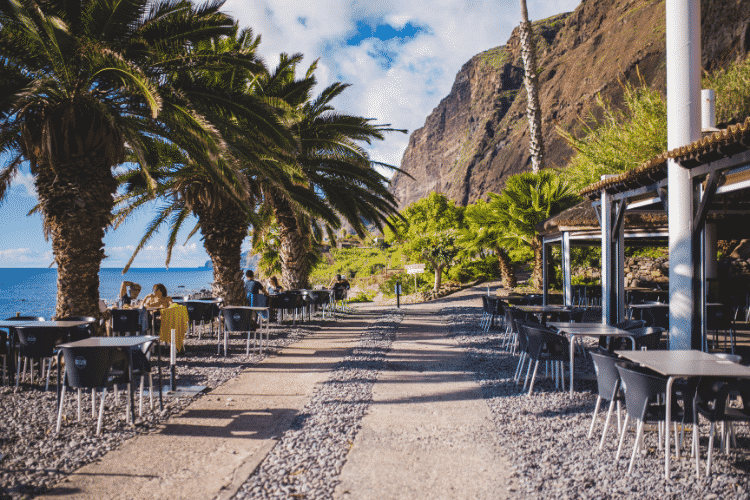 There are cheap and expensive places in Portugal. Before investing in a new home abroad, you should be aware of actual market prices. Do your due research, talk to other expats, and preferably consult a professional team to assist you.
You don't have to be extremely rich to live your dream life in Portugal. Check out The 10 Cheapest Cities To Live In Portugal With Quality Of Life.
Talk to other expats about how they made their decision
Talking to people who've been through a similar process can help relieve some unnecessary stress you may be holding onto. You can find like-minded families on our Facebook Group – All About Portugal For Expats and learn from their experiences before starting your journey!
Everyone has their own opinion of the best place to live in Portugal, and you may be looking for different things altogether. However, talking to individuals who have already relocated can guide you in ways that self-research can not.
We know you want to give your family the best experience in Portugal. That's why we suggest that you connect to families with children and similar interests. You can ask them what they enjoy, where they live, and how to choose a city to live in Portugal.
Have you ever been to Portugal? It's your decision after all
Before jumping into a decision, you should get to know what Portugal is really like – and for that, you should go on a scouting trip. Relocating to our magnificent country can be a life-changing experience for many, and what better way than by exploring options yourself?
If you've ever been to Portugal, we'd love to know your thoughts! But if you haven't, don't worry; we'd love to connect with you too. After all, Viv Europe is here to help turn people's dreams into reality.