Last Updated on December 3, 2022 by Maryam Siddiqui
Are you planning to travel to Portugal anytime soon? You may need to take out insurance! When planning a trip or even moving to Portugal, we often forget about the most important factor: our health. Here's your guide on getting international travel insurance to Portugal!
You never know when your trip is going to be too adventurous. Even though the healthcare system will ensure your safety in times of need, it's always better to be safe than sorry.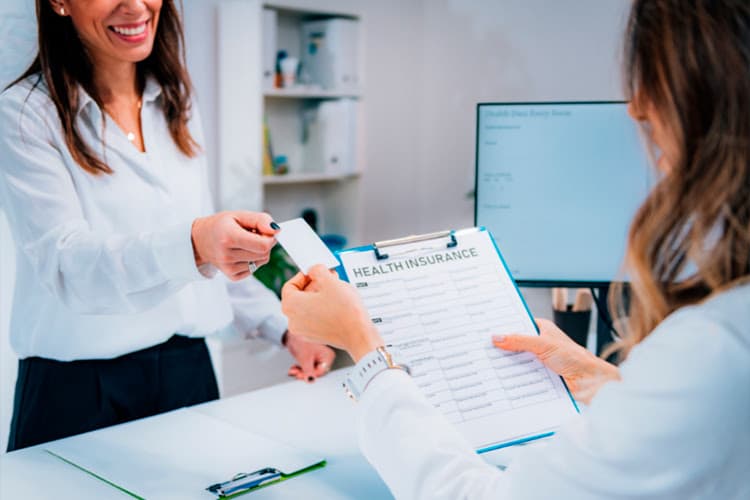 Get to know all the details of taking out international travel insurance to Portugal. We'll talk about what it is, how much it costs, and whether it's absolutely necessary for you. Check it out!
Who needs travel insurance to Portugal?
Portugal is an amazing travel destination, and as so, there are some requirements to enter the country. Every traveler who is not a resident of a Schengen country will need insurance to cover medical emergencies in Portugal.
So if you are from the United States, Canada, Australia, India, Brazil, or even the United Kingdom, you will probably need to take out insurance.
Remember, you may be asked by border control to present documents to enter Portugal, and travel insurance is mandatory for this purpose.
But what kind of insurance?
In order to obtain a residence visa or to be allowed into Portugal, you, as a non-Schengen resident, must present valid insurance coverage for the entire period of your stay.
And besides that, your insurance needs to cover the expenses of repatriation in case of a serious accident or even death. Along with potential urgent medical expenses, the minimum coverage required is €30,000.
What are the requirements for travel insurance for my Portuguese visa?
As with all your other travel documents, you'll need to ensure that your travel insurance meets a few requirements. Travelers can expect high medical costs, especially if they need to pay for prescriptions.
The following conditions should be met to receive travel insurance for the Portuguese Visa:
All Schengen States must be covered;
It should cover medical expenses of at least €30,000;
It should be valid for the entire duration of stay or transit;
It must cover any costs incurred as a result of medical repatriation.
How much does it cost?
The price of travel insurance varies depending on a number of factors. The duration of the trip, the country of destination and origin, your age, the insurance plan, and so on.
However, according to the travel insurance comparison site InsureMyTrip, travel insurance is expected to cover between 4% and 10% of the total amount spent on your trip. For example, if your trip will cost €5,000, travel insurance for Portugal will cost around €250 to €500, depending on variables.
Travel insurance or international health insurance?
Although similar, travel and international health insurance are different documents. They offer various benefits for individual cases. The choice between taking out travel insurance or broader international health insurance will be linked to the duration of your trip and your main concerns.
If you are going on vacation to Portugal for a short period, say 1 to 3 months, travel insurance is recommended.
However, if you're planning to relocate or to live in the country for more than 1 year, you should consider taking out international health insurance.
It's important to notice that if you're in Portugal with travel insurance and have a medical emergency, you'll be initially treated in the country. However, these plans don't cover longer treatments, so you will need to return to your country to receive it.
Also, travel insurance to Portugal only offers coverage in the country. If you go to Spain for the weekend and have an accident there, you are not usually insured there. Pay attention to your needs and your insurance plan.
The benefits of international health insurance
As the name suggests, international health insurance provides coverage for emergency and routine healthcare treatments in Portugal and other countries. The focus here is on your health, not travel and baggage-related expenses.
Even though international health insurance benefits may vary according to the plan and company, they often cover:
Check-ups
Coverage for pre-existing conditions
Hospital stays
Coverage for chronic conditions
An international health insurance plan provides an extensive medical care network. With an international insurance plan, travelers can use private medical facilities through a medical network. Public hospitals and clinics are often overcrowded, with long lineups and extended waiting periods. Private medical facilities are often able to provide faster medical appointments and surgeries.
It is necessary to consider that international health insurance will not exempt you from subscribing to the SNS if it is obligatory. For people over 60 years, private health insurance plans are more expensive, and international insurers don't accept new clients over 70.
The benefits of travel insurance to Portugal
As for travel insurance, the plans were designed for travelers and their urgent needs. Therefore, it covers travel-related situations, such as:
Emergency medical treatments
Flight cancellations
Loss of luggage
In the event of a cancellation, insurance will cover most of the prepaid, forfeited, and non-refundable costs. It pays out if you cancel due to unforeseen events like the death, illness, or injury of you, your travel companion, or a member of your immediate family.
Furthermore, a comprehensive travel insurance plan usually includes trip delay insurance and luggage loss insurance in exchange for a higher price.
With Viv Europe your plans for Portugal
will finally come to a reality
In case of delayed flights, prepaid activities and events that you miss because you arrive late are also covered by trip delay benefits.
Additionally, lost or delayed baggage benefits can also assist you if your luggage goes missing. There is typically an overall maximum payout and a per-item payout that is capped at a certain amount. Be aware that your reimbursement will be based on the depreciated value of your suitcases and belongings.
What are the best options for insurance in Portugal?
Each case is different, but we know some great international health and travel insurance options that may be perfect for you. These are our main recommendations:
What should I do if I am injured or ill while in Portugal?
Portugal has a travel insurance scheme for international tourists with Covid-19 coverage. It is a major step to ensure safe and secure traveling and also to boost the tourism sector.
The country's beauty and standard of living do not exempt it from any accidents and risks, as with any other holiday destination.
Some of the most commonly reported medical concerns from traveling to Portugal are food poisoning and fractures while traveling to rocky areas. Your travel insurance will come in handy when you need to consult a doctor in a private hospital.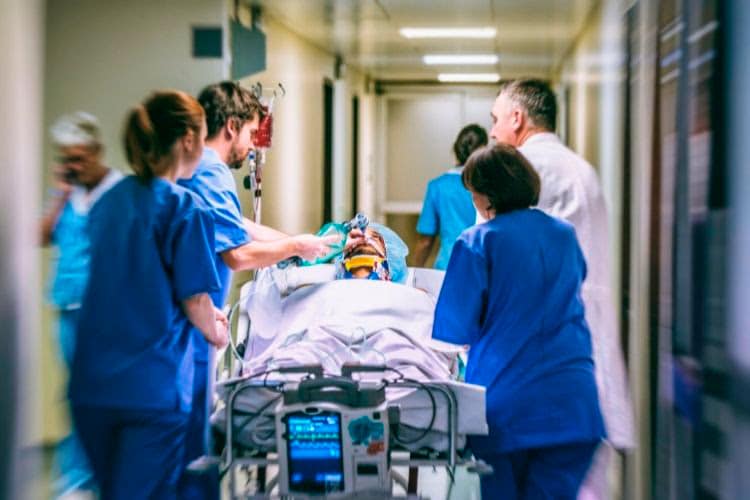 Additionally, hotel owners and travel operators have a duty to take care of tourists and their fellow holidaymakers, including the many pre-reserved services.
A package holiday provider can be held responsible if you were injured or fell sick while on hotel property, traveling to or from your hotel, or on a trip that was part of your holiday package.
If you have a case for compensation from your holiday to Portugal, contact a consultant who can guide you on whether your claim will likely be successful.
Does a tourist have access to public healthcare in Portugal?
Portugal has credible diagnosis systems, highly skilled healthcare professionals, and high-quality services.
Tourists normally enjoy the same healthcare entitlements as Portuguese citizens. However, they will have to pay if they don't have some sort of travel health insurance. Although private healthcare in Portugal is affordable, it can add up to a lot in case of some extreme medical concerns. So you should always have insurance.
The European Health Insurance Card, or EHIC, will cover short-term visitors from the EU. This includes international students. They also offer public healthcare services for free or lower costs because a few countries have reciprocal healthcare agreements with Portugal.
What about Covid-19 insurance coverage?
Ever since the pandemic, travelers have developed new needs related to Covid-19 treatments abroad.
Although not mandatory, you can choose to take out insurance with treatment coverage in Portugal or even accommodation coverage if quarantined at your destination.
The official tourism board of the country, VisitPortugal, endorsed a new insurance program launched related to Covid-19, the Portugal Travel Insurance.
UK Residents: Can I just take out the European Health Insurance Card?
Even though the European Health Insurance Card (EHIC) is still valid for UK residents after Brexit, it does not substitute travel insurance or international health insurance. It provides different benefits, but more is needed to apply for a Portugal visa.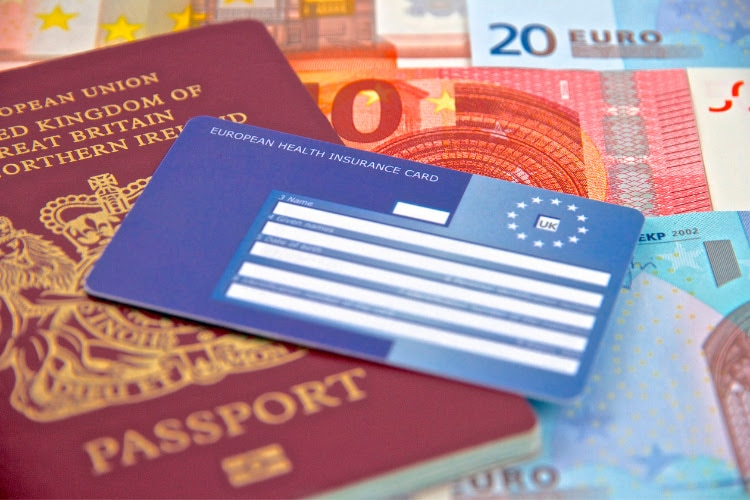 The EHIC provides its holder with the right to be attended by public healthcare in any of the 27 EU countries, Iceland, Liechtenstein, Norway, and Switzerland, under the same conditions as local citizens.
Therefore, it does not cover any travel-related costs, repatriation, or private healthcare expenses in Portugal. That's why having an EHIC won't help you to obtain a visa to live in Portugal.
However, if you're from the UK and are visiting Portugal as a tourist, it is enough for you to be allowed in. But remember, it does not have travel insurance.
General Safety Tips for Visitors to Portugal
Portugal is a developed country with many readily available tourist resources for the millions of tourists that visit every year. A violent crime is extremely unlikely to occur in Portugal. Despite the country's open border policy, visitors don't have too much to worry about.
Before making travel arrangements, you should be aware of a few things in addition to having international travel insurance to Portugal.
Not all Portuguese businesses accept credit cards – even in tourist areas. Also, taxis and transfer services may not take credit cards. So it's always good to carry some Euros with you on a trip to Portugal to be safe.
A medical emergency can occur at any point in time so consider completing an emergency medical identification card. It is a card that you should bring with you when you travel to Portugal in case of an emergency.
Check the CDC website to see the list of medicines you can and cannot bring with you to Portugal. It also gives a detailed list of things you should carry in your first-aid kit and the documents you might need. Remember to always carry SPF because you won't be able to stay away from the glorious Portuguese beaches! 
Finally, be vigilant of your surroundings and refrain from carrying any unnecessary documents or expensive belongings with you. Portuguese cities are often busy and overcrowded, making it easy for pickpocketers to rob you. Leave your important documents and belongings in your hotel room or residence.
Better safe than sorry
At the end of the day, having the reassurance that you and your family are not alone is priceless. With the right insurance, you have the peace of mind to enjoy Portugal as you and the country deserve.
Health comes first. We recommend that you spare no effort to prevent yourself and ensure the best for your family. If you want tips from tourists who know their way around the country, join our Facebook Group – All About Portugal For Expats. 
If you're planning a scouting trip for your relocation, let our team of professionals guide you and make your trip a success! Viv Europe offers assistance in every step of your relocation process to Portugal, from visa application to buying a new house or taking out insurance. Get started now!