Last Updated on February 3, 2023 by Maryam Siddiqui
Portugal is not particularly known, or was not known, by its technological prowess. However, everything changed when the Web Summit landed in Lisbon. Since then, the country has attracted tech companies like never before. Let's get into why investors think Portugal is a nest for the future and what has changed.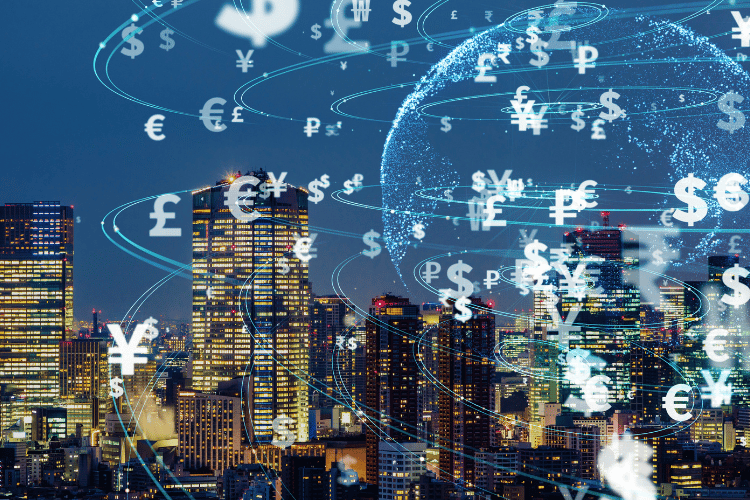 The region is finally getting its due recognition, and the government has worked hard to aid the process. The result? More than 600 million in foreign investments in a single year! Let's find out how that happened.
We'll discuss how things have changed, what this means for expats and investors, and where Portugal is headed. There are more than just a few perks, so buckle up and happy reading!
What has changed in Portugal in recent years?
Helping small startups and other businesses alike blossom in Lisbon and pretty much everywhere: the IT folks out there knew long before the pandemic that one could work in the comfort of home. This meant adaptable work hours and still performing at a consistent level.
Let's say you are working in IT in the US; if the wages are already appealing. If they are to likely rise, evaluating and adapting to the post-pandemic market – imagine having the same wage, while living in a place that is sunnier, more pacific, and way cheaper. That's exactly what fellow Americans are doing!
If, for some reason – seasickness, the boredom of small islands, or anything else – you aren't quite that interested in living in a smaller area, you may want to look at the various IT hubs in Lisbon: that's right!
There's a great culture of networking and a lot of capital being invested daily by venture capitalists. Big tech enterprises are interested in the quality of the work and the relatively low amount of investment needed.
Mercedes just arrived in Lisbon, Google is following, and Amazon is said to be quite inclined to develop their gigantic company by adding Lisbon to the list of cities contemplated by their network of algorithm creation.
As for this article, I will not speak in code – pun intended. But instead, provide clear information to those who are interested in working in Portugal in IT, and how exactly they can do it.
What makes Portugal a nest for the future?
Now that you know what has changed over the years, we'll get into why this has happened. Here are the top 3 reasons:
Ideal Location
Since 1986, Portugal has been part of the European Union and is known as a very stable country. Conducting business transactions with the country has always been relatively easier thanks to the compliance of regulatory measures like the GDPR.
Furthermore, Portugal is located at the crossroads of Europe, Africa, and the United States of America. The geographical location makes it easier to have access to larger markets and maintain strong links with key trading partners.
The country has embraced digital transformation and has implemented numerous initiatives to support innovative businesses. This includes tax incentives and funding programs.
Lisbon's Facilities
Being a favorable location for futuristic companies, the capital city has developed tenfolds to cater to investors' growing needs. When the Web Summit was hosted in Lisbon, thousands of entrepreneurs and investors flocked to the capital. As a result, we've seen infrastructural advancements at ports, airports, and highways, making it easier for companies to get tasks done.
In case you didn't know, Web Summit is one of the world's leading business conferences. With over 70,000 attendees from 160 countries, it's an event that shouldn't be missed. It is taking place again this year (November 2023), and we're already thrilled!
This entire ecosystem had led many companies to feel welcomed into the tech hub that Lisbon has built a name for. As a result, Portugal is become increasingly recognized for its technological advancements and is now seen as a key player in the European tech industry.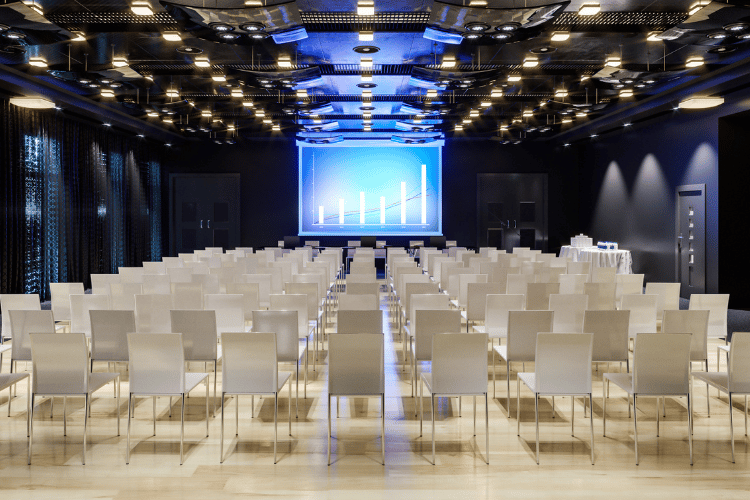 Talented & Highly Proficient Labor
Portugal's highly proficient and diverse labor force is a result of the best schools and universities in the country. But also as a result of the increase in expats over the years. A large number of graduates hold degrees in science, technology, engineering, and mathematics (STEM) fields, allowing them to be a part of the brilliantly talented workforce.
Additionally, expats from all over the world saw the potential for growth and relocated to Portugal to put their skills to good use. The low cost of living acts as a compelling factor for international companies and allows a cost-effective way for them to meet their goals. It's important to mention that this does not mean the exploitation of resources and labor.
Tech Visa Portugal
Excited to get here with the correct visa? Here you go! Let's talk about how highly skilled professionals are entering the Portuguese market to benefit from the movement:
What is it?
Launched in 2018, Tech Visa Portugal was created to speed up the visa application process for those who fit specific characteristics.
You need to, however, have a contract with a certified company to then apply and eventually be approved. We'll go over the process in a bit, and it's not as complicated as it may sound.
Long story short, Portugal craves highly qualified professionals to meet the demands of the Portuguese tech industry.
Who can apply for the Visa Tech Portugal?
According to IAPMEI:
IT professionals need to be citizens (and have a residence) from a country outside of the European Union.
They need to be regular both with tax authorities and social security.
There mustn't have a criminal background.
Be, at the very least, 18 years old.
These are some requirements to apply for this Visa.
Also, the IT professional who's looking forward to working in Portugal must be framed in at least of these conditions:
To have at least a degree – is considered to be the sixth level of education;
In the case of having only the 5th level of education – namely, a technical course –the individual must have, at the very least, 5 years of experience;
Contract signed lasting for at least 12 months;
An annual wage that is, at the bare minimum, €1,097;
Fluency in Portuguese, English, French, or Spanish language. This has to be in accordance with the functions they are meant to perform at their company.
What are the steps that I need to take?
Okay, so you already know what you'll be asked for and the specificities of this program.
If you fit all of the first requirements and at least one of the second ones, you now should know what companies you should apply for work and what is included in the program.
You can find, in this document, all the companies involved in the program.
Then, a formal request should be made through the Portuguese Consulate (or VFS Global), which will then manage the documents and send it to SEF (the Portuguese service for foreigners and frontiers).
Since it's a part of a state-sponsored program, it is likely that the process, in its bureaucratic nature, will run much smoother than what's normally expected from Portugal's documental procedures.
It will cost roughly €120, and if you are approved, you can book a trip to Portugal and start working for the company that hired you. Remember, it's important to get it right the first time, so you don't end up wasting money and time! If you're confused, reach out to professionals who can get it right!
With Viv Europe your plans for Portugal
will finally come to a reality
D3 Visa
What is D3 Visa?
D3 Visa is in many ways similar to Visa Tech Portugal, at least in its essence.
Designed to foster the attention and will to attract highly qualified individuals with a promise of work, or a contract, that desire to live in Portugal while working in a technologically differentiated area.
This D3 Visa is not enough to live in Portugal, though. You will still need to have a residence permit in the country.
D3 Visa allows its participants, with some conditions, to bring their family to Portugal and, after living in Portugal for 5 years, require Portuguese Nationality.
Documents needed
Complete D3 Visa form;
Valid passport (validity should be for the entire period of the employment contract);
Proof that you are qualified to exercise the function in Portugal (in the case of regulated professions);
Professorial activity, Highly Qualified Activity, and Cultural Activity work contract, or an invitation letter by the employer;
Proof of means of subsistence and of accommodation in Portugal;
Criminal Records Certificate issued by your country of origin (and those recently visited);
Permission to consult the Portuguese criminal registry by SEF;
International travel medical insurance, including medical emergencies and repatriation;
Who can apply for this Visa?
You not only need to be a highly qualified individual in the IT area, but you also need to prove it: a degree level should work, along with the Curriculum Vitae, but if the contract is meant to perform a position of management, that may speed up the process.
Then, you apply for the visa. If you're approved, you now have 4 months to apply for residency in Portugal through SEF, which we already talked about.
If your application is approved, you'll have a license to live in Portugal for one year, that can be renewed for another 2 years, and so on, until you hit the 5-year period, when you can apply for Portuguese citizenship.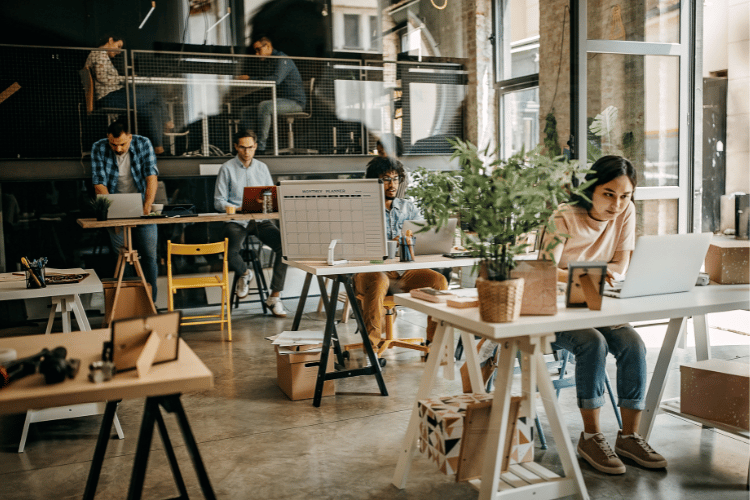 As for the specificities you need to meet, they are at all similar to those necessary to apply for the Tech Visa Portugal. The price for the application is roughly the same too, and you can, and should, definitively check it on the IAPMEI website, available in English.
Now, there's something that can help you deflect the tough bureaucracy that is somewhat reassuring. If you are indeed a very good candidate, alas, your CV is in some way remarkable enough for VFS and/or the consulate to deem you a good asset to the Portuguese workforce, even though you still haven't come to terms with a certain company, you may still be able to apply, and be approved, despite not having a job.
This most likely happens due to the apparent easiness you'll have finding a job with the right components on your CV, namely a master's degree that is quite specific, experience in the area, knowledge of Portuguese and/or other languages, or another dividing factor.
How can I bring my family with me?
The D3 Visa offers the right to the applicant to regroup his or her family, simultaneously providing them the chance to live in Portugal.
All it takes, along with the essential documents, are proofs of a relationship, either passionate or of blood.
SEF considers the following as people who can regroup with the applicant:
Wife/husband or partner;
Minors, either ascendant from the applicant or of his/her partner;
Adult sons/daughters, if they are single and studying in Portugal;
Parents from either the applicant or his/her partner (if proven dependency);
Brothers/sisters, minors, under the tutelage of the resident.
Do you want to become a part of this change?
There is plenty of information readily available on the internet, and most Portuguese governmental websites, especially those that refer to these types of programs, are translated, so you can contact a specialist in the area, state-wise, that will help you with details like the documentation you need to offer for your application to be successful.
If life in Portugal makes your eyes glow, and if you are an IT specialist, you will probably succeed. Post questions on our Facebook Group – All About Portugal For Expats, and ask our community what they think of Portugal being a nest for the future!
To get your D3 Visa process started correctly, contact our team of professionals at Viv Europe and get the guidance you need. Portugal will always welcome you with open arms, and we're ready to see you!