Last Updated on January 10, 2023 by Maryam Siddiqui
It's never been just a tourist destination! This stunning country may be home to the most attractive sights in Europe, but there are more reasons why people love it. Most come here with a dream to work and explore opportunities. Well, the highly qualified activity visa to Portugal makes their wildest imaginations come true.
Visas and residence permits facilitate the legalization of those who want to be part of the Portuguese community. Residents treat new entrants like family, and the growing economy covers the rest of their basic needs. 
For highly qualified professionals, there is a special visa dedicated to them. Heading toward economic growth can never be possible without professionals who know their work well! Check out this article to learn all about the special visa, its perks, and how you can obtain one. Happy reading!
What is the highly qualified activity visa to Portugal?
As the name implies, the highly qualified activity visa to Portugal is a visa for professionals of this level from different areas. Its official name, however, is the D3 Visa, and it is a residence type of visa.
Like many other types of residence visas, it gives you permission to enter Portugal and the right to apply for a residence permit.
With this, you will be able to live in Portugal with the same basic rights as a Portuguese citizen. You can use the public health system and banks and even travel freely through the countries of the Schengen area.
Who can apply for the D3 visa?
The D3 Visa is dedicated to highly qualified professionals. But what exactly is a highly qualified professional? According to Portuguese law on foreigners, highly qualified work is:
"That work whose exercise requires specialized technical skills of an exceptional nature or an adequate qualification for the respective exercise"
Here are some examples:
Information and communication technology Professionals
Management positions such as Directors and Chiefs
Scientific researchers, professors, and Ph.D. students in Portugal
Science, Engineering, and Health professionals
Legal, Social and Cultural Professionals with expertise
For being able to apply for a D3 Visa, the professional must also have an employment contract or a promise with some requirements that we will explain later in this article.
However, saying you are a highly qualified professional isn't enough. Your visa application will be carefully examined based on the European Commission's statutory employment criteria. Also, your skill level regarding your profession should be on the 4th level, according to the International Standard Classification of Occupations.
Do I need a D3 Visa?
The only people who need a visa to enter Portugal are those who do not belong to a European Community country.
In other words, if you are from the United States, Canada, United Arab Emirates, South Africa, United Kingdom, India, and Israel, among others, you need a visa and Residence Permit to live in Portugal.
Don't worry! The process isn't tedious, even if you're not from the Eurozone. Knowing the right information and having the right kind of help from professionals will make the process shorter and easier! 
Keep reading to learn the benefits of and how to obtain the highly qualified visa to Portugal.
What are the benefits of the highly qualified activity visa to Portugal?
The highly qualified activity visa to Portugal categorizes as a residence type of visa. These visas are intended for those who will live in Portugal for more than one year. Among many benefits, we can quote:
You can get a residence permit valid for 1 year and then renew it every 2 years;
Right to free movement through the countries that comprise the European Union and Schengen area;
Possibility of applying for an EU Blue Card after complying with its requirements;
You can bring your family with you through the family regrouping procedure;
Possibility of applying for Portuguese nationality after legally living in the country for more than 5 years.
Let's not forget the numerous benefits of living in a country with a low cost of living, excellent weather conditions, safety, great healthcare, and educational facilities! The list is super long, and that's perhaps exactly why highly qualified professionals look to relocate to Portugal in the first place.
The main municipalities, namely Lisbon, Porto, and the Algarve, continue to grow and help increase room for more professionals to grow within their respective industries. Tourism continues to be one of the most happening industries, but many more sectors have flourished in the last decade. 
The result? More demand for highly qualified individuals and skilled labor!
With Viv Europe your plans for Portugal
will finally come to a reality
How to apply for a highly qualified activity visa to Portugal?
Once you've received the proposition to work in Portugal and are a highly qualified professional from a non-EU country, it's time to apply for your D3 Visa.
As in many other visa appliance procedures, you are going to have to put together many documents that prove that you are fit for this visa and that you can survive and contribute to Portugal. Viv Europe is here to help you through all of it.
To apply for the D3 Visa to Portugal, you must book an appointment at the Portuguese embassy or consulate related to your residence address. In some cases, you can also start the procedure online via the VFS Global website.
The Portuguese authorities will analyze your documents and your visa application and accept or deny it.
What documents to present for a D3 Visa?
In order to apply for the highly qualified activity visa to Portugal, D3 Visa, you must present the following documents:
D3 Visa application form completed and signed;
International travel medical insurance, including medical emergencies and repatriation;
Criminal Records Certificate issued by your country of origin (and those recently visited);
Permission to consult the Portuguese criminal registry by SEF;
Proof of means of subsistence and of accommodation in Portugal;
Professorial activity, Highly Qualified Activity and Cultural Activity work contract, or an invitation letter by the employer;
Proof that you are qualified to exercise the function in Portugal (in the case of regulated professions);
Your passport should be valid for the entire period of your employment contract.
You must make sure that you have all the documents in order to apply. The Consulate will reject your visa application if you fail to present any of these documents.
However, even if you apply with all the necessary documents, your visa will probably be granted, even though no one can guarantee that it will be accepted.
If you need more detailed information, visit the Portuguese Ministry of Foreign Affairs website.
Employment contract requirements
To get a highly qualified activity visa to Portugal, the professional must have a work contract or promise with a salary of at least 1.5 times the average national gross annual salary: At least around €1,500 per month as of 2023.
How long can the D3 Visa procedure take? According to VFS Global, your visa application can take an average of 90 days to be processed and finalized after the embassy receives your documents.
How much does the D3 Visa cost?
The D3 Visa fee costs €90. It is worth remembering that the visa application is non-refundable, even if it gets refused. The consulate has the authority to decline your visa application on any basis. So it's very important that you get it right on the first try.
However, applications for highly qualified research activity purposes are exempt from the fees.
How to bring your family along?
As you already know, one of the benefits of a highly qualified activity visa to Portugal is that you can bring your family along. To do so, your family members will need to obtain a D6 Visa, better known as family reunification.
However, it's not just any family member you can bring. Only your spouse, children, and legal dependents. And to bring your family members, you'll need to provide proof that they're really connected. Some examples of documents to present our marriage or stable union certificates, birth certificates, or children's adoption certificates, among others.
Having your family relocate along with you may require more effort, but you'll be relieved to know that most of expats' favorite regions have the best International Schools possible. Excellent faculty, diverse curricula, and a growing community make it easy for your child to fit in with ease. Check out the best International Schools in Lisbon and in Porto. 
Also, same-sex marriages and stable unions are recognized in Portugal since 2010. One of the many achievements of the LGBTQ+ community in Portugal.
You'll be glad to know that your descendants, under family regrouping clauses, are also exempt from paying any visa fee. But you'll still have to open a procedure for each of them and prove that you are all related.
Obtaining a Residence Permit after arriving in Portugal
Once you already have a visa and have entered Portugal, the next step is to get your Residence Permit. This will be your identification document in Portugal, which will guarantee that you have all the mentioned rights.
For that, you must schedule a meeting at the Foreigners and Borders Service, SEF, within the first 4 months in the country.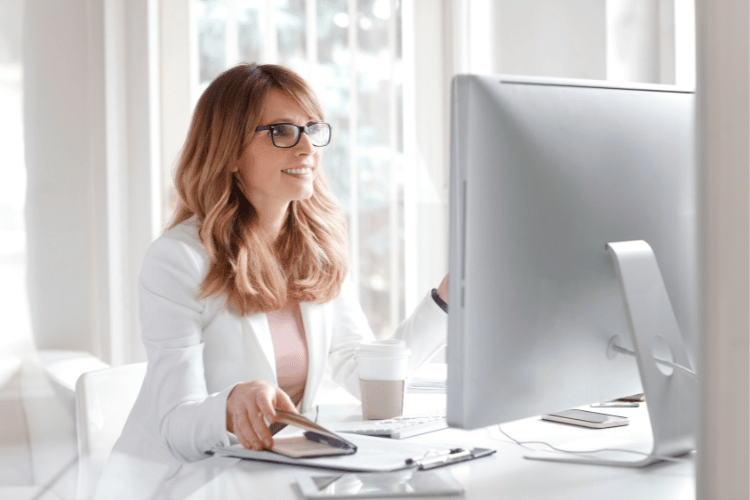 The Residence Permit will be valid for 1 year, assuming that your employment contract is a regular one. At each validity period, you can renew your residence card at SEF. Any violation of your legal duties or break of the work contract, however, will lead to losing your Residence Permit rights.
Visa waiver for highly skilled professionals
As we mentioned before, applying for a visa is required if you want to live in Portugal.
On the other hand, Portugal also allows some citizens to apply for the Residence Permit without going through the visa application route.
So, suppose you're a citizen from a country with a visa waiver to visit Portugal, and you're considered a highly skilled professional. In that case, you can move to Portugal without applying for a D3 Visa.
Again, this is an exception situation.
When in Portugal, you will need to collect the same documents as if you were to apply for the D3 Visa in order to receive your Portuguese Residence Permit.
Therefore, you will need to present the work contract or an invitation letter from the employer along with the other required documents.
Other work visas in Portugal
If you are not a highly qualified professional and also want to live in Portugal, you're in luck. The country has several other types of residence visas that may suit your work or lifestyle. So get to know some of them:
Lisbon has a major tech environment that has resulted in numerous entrepreneurs relocating on the basis of the D2 Business & StartUp Visa. At the same time, digital nomads from all over the world have found remote areas of Portugal to be one of the best places to work from. In fact, Portugal launched a New Visa to facilitate remote workers thanks to the high demand.
There's no single way to go about this; all you need is the intent to relocate, and there are numerous ways to make it work!
Get to know All About Visas To Portugal in our complete article.
Do you need any help applying for the highly qualified activity visa to Portugal?
As you can see, applying for and obtaining a highly qualified activity visa to Portugal is not as simple as it seems. Therefore, getting professional guidance for the D3 Visa procedure might be a great way to avoid stress.
If you need any help getting a visa for Portugal, please get in touch with Viv Europe. Our team of professionals knows Portuguese laws and handles bureaucracy very well. We can help you obtain your visa much easier, find the perfect accommodation, and enroll your children in the best school of your choice! 
Join our Facebook Group – All About Portugal For Expats, and talk to other highly qualified professionals who've made this big move before you. Ask questions, learn from experiences, and start planning your dream relocation now!