Last Updated on February 18, 2022 by Lea Melo
Portugal and Panama frequently appear in the news as the fantastic vacation destinations that they are. But what if you could live there? Hundreds of retirees and pensioners benefit from the quality of life in these heavenly countries. And you, where would you go? Find out if it's more worthwhile for you to spend your retirement in Portugal or Panama. Good reading!
Retirement in Portugal or Panama? Why expats choose them
There is not much secret as to why both Panama and Portugal are so loved. The beaches, the climates, and the warm cultures are what make both countries wonderful summer destinations. But there are those who argue that, better than just taking a vacation, living there is the true paradise.
Both countries have become, in the last decade, a dream destination for retirees around the world. When you're in a phase of your life when you get to truly enjoy it, why not do it in style?
As the years pass, these countries compete for the title of the ideal place to live to relax. So, for once and for all, let's discover what is it that they offer that may pick your own interest.
Portugal vs Panama for expats
Living your retirement in Portugal or Panama is probably the best possible way to really enjoy the countries. Every sunny day outside counts, and both Panama and Portugal must have a good reason for their large retired expat communities. Let's dive into retired life in these countries.
About living retired in Portugal
Portugal is no new destination for European retirees. For the past decades, this charming and safe country in the corner of the Iberian Peninsula has been a known secret. Its humble and friendly people, rich cuisine, and beautiful sun-bathed cities and landscapes have long stolen hearts.
The British, Irish, German, and French are amongst the main nationalities who have been enjoying Portugal for their retirement plans for many years already. Now, the world is finally awakening to its potential.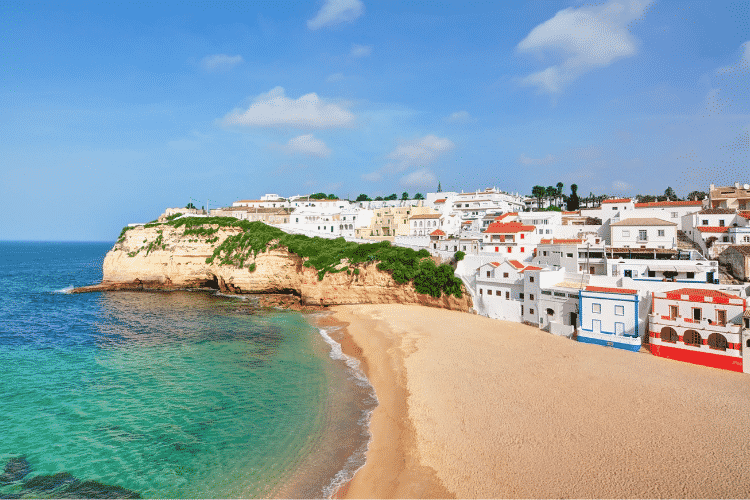 Some of the most popular locations to spend retirement in Portugal, besides its modern and traditional capital, Lisbon, are:
Algarve: Portugal's southernmost region, with stunning beaches and warm and dry weather;
Madeira Island: the Portuguese island full of nature, peaceful days, and calm weather;
Silver Coast: the coastal region between Lisbon and Porto, with many low-cost options.
About living retired in Panama
If what you're looking for is your true Caribbean dream, tropical green landscapes, and a close distance to the United States, Panama is the go-to location.
This central-American country is home to many expats from around the world, especially from other American countries. Living in Panama is definitely a choice worth making, if you're willing to be adventurous and enjoy life.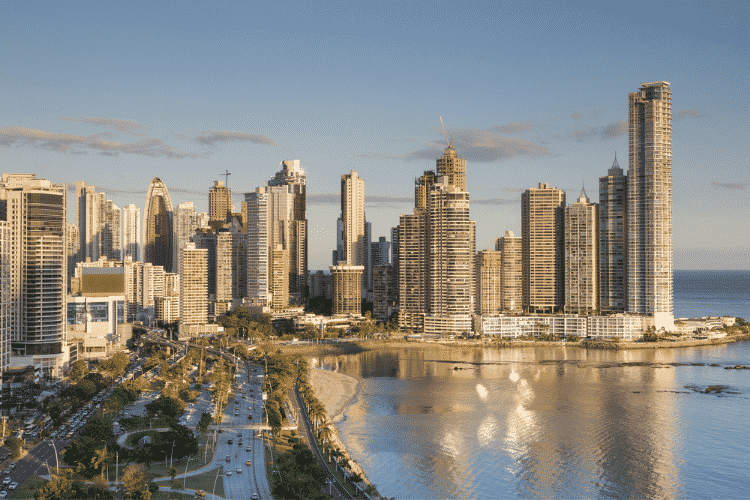 Besides the contemporary and bustling capital, Panama City, there are many other places expats choose to live in Panama. Such as:
Bocas del Toro: for people wishing to live in the Caribbean side of Panama, popular with tourists and expats;
Taboga Island: the perfect choice for expats who want peace above noise, on a tropical island paradise;
Boquete: a charming small town amongst waterfalls, the jungle, and a big expat community enjoying calm days.
Comparing Portugal and Panama
Cost of living in each country
Once you start considering living in the new country, a different stage from traveling or moving, there are a few expenses to bear in mind.
Portugal has a stronger currency than Panama. While the European country is protected by the Eurozone, Panama's official currency is the balboa, but also accepts the US dollar. But this is not enough to say Portugal is, therefore, more expensive. On the contrary.
The cost of living in Portugal is one of the lowest in Europe, and is even less expensive than Panama. Take a look at what it costs to live in each country on the table below, according to Numbeo cost of living database:
| Data | Costs in Portugal | Costs in Panama |
| --- | --- | --- |
| A single person estimated monthly costs (without rent) | €527.87 (US$ 597.68) | €604.52 (US$ 684.47) |
| Family of four estimated monthly costs (without rent) | €1,850.88 (US$ 2095.66) | €2,178.86 (US$ 2467.01) |
| 1-bedroom apartment in the city center | €590.45 (US$ 668.54) | €631.96 (US$ 715.54) |
| 3-bedroom apartment in the city center | €1,018.86 (US$ 1153.60) | €1,178.18 (US$ 1333.99) |
You should also know that these are estimates, and the cost of living varies from different locations in the countries.
Data on the website also shows that the cost of living in Panama is, on average, 8.02% higher than in Portugal. As for rent, it is also higher, 4.84% to be precise.
Purchasing a property in Portugal or Panama
Many pensioners, when looking to move to Portugal or Panama, also want to invest in real estate in these countries. Besides it being a smart and safe asset, investments in real estate may get you benefits for visas or residence permits.
Know more about what it costs to purchase a property in Portugal or Panama on the table below:
| Data | Portugal | Panama |
| --- | --- | --- |
| The average price for a 100 m² apartment in a city center | €263,888 (US$ 298,787) | €175,844 (US$ 199,100) |
| The average price for a 100 m² apartment outside the center | €163,460 (US$ 185,077) | €117,044 (US$ 132,524) |
Data was taken from Numbeo website in December 2021.
The price per square meter in Portugal varies greatly across the country, so you should really get to know the market before jumping into a new investment.
Tax benefits
This is where both countries tried their hardest to be attractive to foreigners. And it works really well.
Expats from all over the world are attracted to Panama and Portugal because of the tax benefits of becoming a resident. And, in return, countries receive investments and move the economy.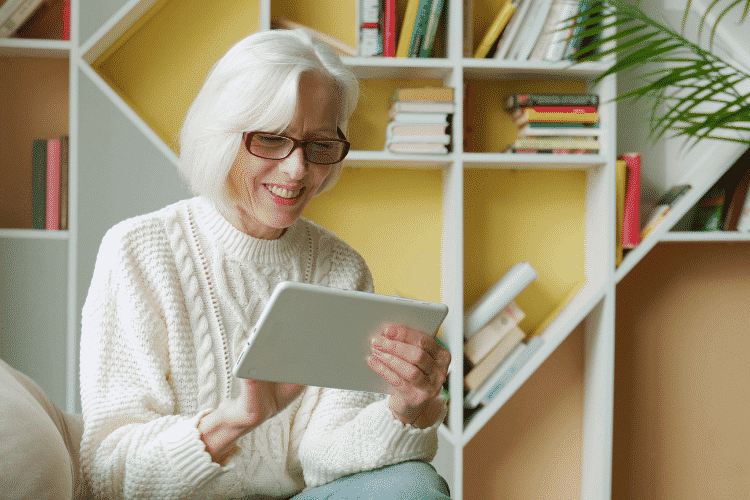 In Panama, a foreigner and non-resident is taxed only on their Panama-sourced income. As for income from any other country, you don't have to report it for taxation. The non-resident tax rate in Panama is 15%, plus the educational tax rate of 2.75%.
Portugal also has its own Non-Habitual Resident Tax Regime (NHR), which is valid for your first 10 years living here. Among the benefits of this regime are that passive income generated outside Portugal is taxed at a rate of 10%, while that sourced in Portugal is taxed at a fixed rate of 20%.
Climate
While the climate in Panama is known for making it a warm and tropical country, Portugal has a temperate climate with very hot summers and not-so-cold winters. Of course, as you spend time in different areas of the countries, you'll notice that the climate changes a lot while you travel.
But the main thing you should have in mind about climate differences between Portugal and Panama, is that of the seasons.
While Portugal has that typical European 4 seasons scheme, with Spring, Summer, Fall, and Winter well noticeable, Panama doesn't.
Seasons in Panama are divided into two only: one that is Dry (from December to April) and one that is Rainy (from April to December). Over the year, temperature in Panama varies from 23°C to 32°C (75°F to 90°F).
Climate in Portugal varies a lot from region to region, but temperatures throughout the year are typically between 8°C and 30°C (47°F to 86°F).
Safety
While in both countries you may feel at ease, Portugal is known to be one of the safest places on the planet.
In fact, according to the Global Peace Index 2021, Portugal is the 4th safest country in the world and 3th in Europe. With hardly any ongoing domestic or international conflict, Portugal offers great societal safety.
As for Panama, it is considered generally safe, but precaution is advised since violent crimes tend to happen from time to time in the country. On the same Global Peace Index, Panama was placed as 64th safest country out of 163. Still, it is the 2nd safest country in Central America & The Caribbean, only behind Costa Rica. Especially away from large urban centers, Panama is known for a calm and peaceful lifestyle.
Entertainment
Depending on the city you choose to live in Portugal, entertainment options vary a lot. Lisbon is known for offering its residents many cultural things to do, just like Porto. The Algarve, on the other hand, is a more relaxed region, with less fuss and more nature.
Likewise, Panama offers greater entertainment options in its capital, Panama City, but does not lack natural beauty everywhere. One can always enjoy hiking, swimming in the ocean, sailing, and other outdoor activities in the country.
Visas and residence permits: how can foreigners move to both countries?
In order for a foreign citizen to live in Portugal or in Panama, you need to go through a residency process, which may involve visas, consulate visits, and lawyers.
To live in Portugal, every non-EU citizen must obtain a residence permit, and a visa may help you with that. But to get one, you must have some sort of reason. There are many types of visa to Portugal, and the process to obtain it is way simpler than in other European countries. The most famous visa used by retirees is the D7 Visa, also known as the Passive Income visa. But if you wish to invest in Portugal, the best option may be the Portuguese Golden Visa. You can do it all by yourself, however, the most advisable thing to do before applying is to contact a professional for guidance.
Panama also has its own retirees-aimed visas, such as their Person of Means Visa or the Private Income Retiree Visa. The visa procedures in Panama are relatively simple, but to be able to apply for it, you need to do it through the assistance of a Panamanian lawyer. You can know more about it in this complete article about Residency in Panama.
Bottom Line: retirement in Portugal or Panama?
It would be impossible to define whether one country is better than the other. Both Portugal and Panama offer amazing attractions for people of all ages, with stunning views and pleasant climates. What will really tell if you should spend retirement in Portugal or Panama is your own conscience.
What are your preferences? What do you value most? Are you emotionally attached to either of them?
While Portugal may be ideal for Europeans, Americans tend to look to Panama. But this is what has been done in the past, and the world is getting smaller thanks to globalization. You can go anywhere you like.
And you can be happy anywhere in the world. We are sure that whatever your choice turns out to be, you will make the most out of your retirement years.
In case you are curious about living as a retiree in Portugal, take a look at our articles about retired life in Portugal and join our community of Portugal expats on Facebook. If you decide that Portugal is your go-to retirement destination, we hope to cross your path in the future!