Last Updated on March 15, 2023 by Maryam Siddiqui
Portugal has become one of the most sought-after destinations not only for Canadians but also for many people around the globe. Which means that you might have thought about moving from Canada to Portugal sometime.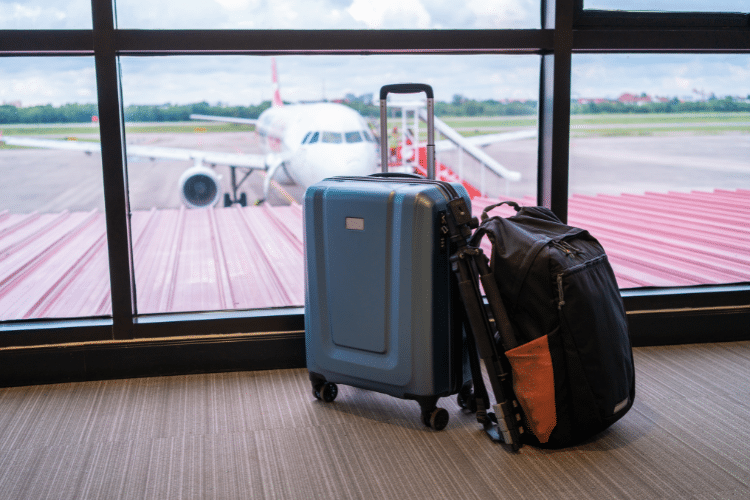 There are plenty of reasons why Canadians love Portugal. However, the main reasons include excellent weather, real estate prospects, and overall better standards of living.
If you're considering this necessary move from Canada to Portugal, then you are in the right place. This article will bring you up to speed with everything you need to know before moving to Portugal. Stick around to find out more!
Moving from Canada to Europe
Immigrating from your home country to a completely different country is a major decision. However, if the idea cannot get out of your mind, it is a risk that is worth taking.
Moving from Canada to Portugal might be the best decision you have ever made in your life! Having over 790 miles of beautiful beaches, great weather all year round, and bustling life in all the major cities, indeed, Portugal has plenty to offer for anyone coming in.
Obtaining a residence permit to live in Portugal from Canada
Moving permanently from Canada to Portugal will mean that you get to know all the immigration bureaucracies.
Is my visa enough to move to Portugal? Well, if you are a non-EU citizen and intend to stay in Portugal for more than 90 days, then you will need a residence permit.
While Visas grant you entry into Portugal, as a Canadian, you will need a residence permit to stay longer.
So how do you qualify for a residence permit here in Portugal? You must meet the following requirements:
What are the types of Portugal resident visas Canadians can apply for?
Depending on the nature of your visit, there are several types of visas you could apply for. However, the most common ones are:
While there are different rules for these visas, each one will allow you to move with your family through the family reunification process
What do Canadians need to do to apply for the Portugal Golden Visa?
The Golden Visa is subject to much criticism and may even undergo changed rules and regulations. Before 2022, it was one of the easiest ways to move to Portugal. Despite its complications, let's tell you a bit about the process, and we would also advise you to consult a lawyer before planning ahead.
If you're an investor and you are looking to move to Portugal permanently, then the simplest way for you to achieve that is through the Golden Visa.
The Golden Visa is one of the ways that grants foreign investors resident permits in Portugal. This type of visa is eligible for investors outside the EU, which means that Canadian investors can also apply.
Similar to the other types of Visas that also grant immigrants resident permits, the Golden Visa also extends the resident permit status to the family through the family reunification process.
Also, with the Golden Visa, Canadian investors have the option of applying for Portuguese citizenship after 5 years in the country. Isn't it amazing?
However, before being eligible for the Golden Visa you need to show proof of the following types of investments that have gone through some changes in 2022.
You must create employment through your company in Portugal;
Rehabilitate or buy property in some areas;
Investment in the field of research or artistic fields;
Capital transfer to investment funds.
There's a lot of information that we can't cover in this article. Check out our Complete Guide to Golden Visa in Portugal to know all that you need to.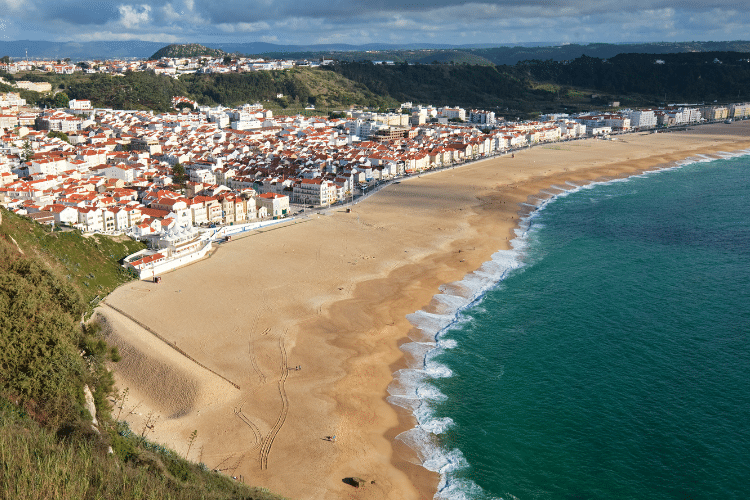 How can I apply for a Portugal residence Visa from Canada?
Regardless of the nature of your visit or the type of visa you are applying for, you will need to present the necessary documentation for the application to the Consulate General of Portugal in Canada, whether in Vancouver or Toronto.
From the consulate offices, you will receive the full details of the visa application requirements. Now you will prepare the necessary documentation for your visa application to move from Canada to Portugal.
You should also expect a small fee for the visa application process. The general requirements that are necessary when applying for a residency visa in Portugal include:
Duly filled official visa application form;
A passport and two passport-size photos;
Criminal records certificate;
Valid travel insurance;
Proof of means of subsistence.
If you're moving to Portugal for employment purposes, you should also attach the work contract and professional certificate.
What is the cost of living in Portugal
One thing that is particularly impressive about living in Portugal is the fact that the cost of living is significantly lower compared to Canada.
However, this doesn't mean that you get low standards of living; remember, affordable doesn't mean low quality.
On the contrary, public services in Portugal are up to par with most European nations. In comparison, Portugal is 30% cheaper than Canada, which means you will get more out of your dollar.
While most things are cheaper in Portugal, the only difference is when it comes to transportation. In Canada, the cost of 1 liter of Gasoline is €1.22 (C$1.80), while it is €1.91 (C$2.81) in Portugal.
Generally, the cost of living in Portugal is lower than in Canada; however, living in major cities will be more expensive than living in rural towns.
Where are the best places to live in Portugal?
Portugal is a beautiful country, and there are so many beautiful cities that you could easily be spoilt for choice. Here are some of the places that you should know about before you move from Canada to Portugal, even though Canadian expats love them!
Where do Canadians usually live in Portugal?
Lisbon
This is the capital of Portugal and is perfect for expats moving in for various reasons, for instance, education and employment. Lisbon is close to beautiful beaches and is buzzing with city life. English is widely spoken, so it is easier to get by.
Porto
This second city is located in northern Portugal. Porto is situated right on the banks of the magnificent river Douro. It is a rather safe place to settle, and the cost of living is relatively low than in Lisbon.
Braga
If you are looking for a cheaper up-and-coming city to settle in, Braga is a good choice. This old city of Portugal is known for its rich history and lively nightlife. Braga is situated in an ideal location, 40 minutes away from Spain, 30 minutes to the beaches, or 15 minutes to the beautiful mountains.
Madeira
This beautiful Madeira Island is a good location for anyone doing remote jobs. It is not overrun by tourists and has beautiful weather all year round. English is also widely spoken, making it a good place for expats.
With Viv Europe your plans for Portugal
will finally come to a reality
How is the Portuguese economy?
It goes without saying that tourism is among the biggest contributors to the Portuguese economy accounting for 17% of the GDP.
Portugal is steadily recovering from the global financial crisis, which had the government reduce public spending by a significant margin.
Unemployment rates are at their lowest, having witnessed a record 16.1% in 2013 and now standing at 7.1 in 2023%.
Over the years, Portugal has been on a course of shifting the public consumption nature of the economy to a more export and high-tech focus.
Consequently, businesses in the country are more lucrative than a couple of years ago. This has led many people to question whether Portugal has become a new European Startup hub. And Lisbon has even earned the title, rightfully so. Opportunities to work in the startup hub result in many people wishing to move from Canada to Portugal for the sake of their careers.
Is Portugal a safe country?
Absolutely! Portugal is one of the safest countries in the world, ranking sixth on the Global Peace Index. On the same ranking, Canada is at #12, so moving from Canada to Portugal won't compromise your lifestyle in terms of safety and security.
Possession of firearms in Portugal is illegal unless it is for hunting purposes. In this case, the firearm has to be registered by the government.
Self-defense is not a reason for owning a firearm in Portugal, and because of this law, violent crimes are not common.
However, petty crimes like pickpocketing and snatching mobile phones can be found in tourist hubs in the country. Generally, the locals are quite welcoming and go out of their way to help strangers.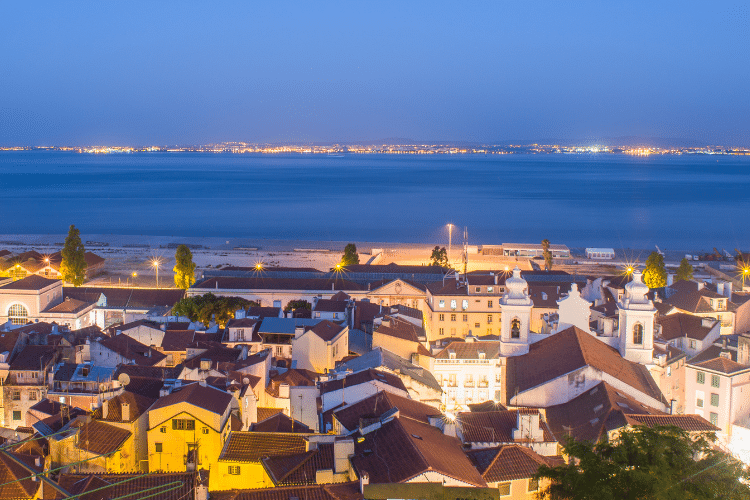 Public health care for immigrants in Portugal
Healthcare across Europe is considered the best in the world. Portugal as well is living up to this standard.
Healthcare in Portugal consists of both public and private healthcare. However, public healthcare, better referred to as Sistema Nacional de Saúde (SNS) is the most common. 
Public health care in Portugal has universal access, meaning that anyone in Portugal has access to this health care service regardless of nationality. And access is completely free for all legal residents.
Still, if you wish to opt for private hospitals, Portugal has some of the very best facilities and equipment in line with European standards.
Working and studying in Portugal for Immigrants
Portugal is a great country to study or work in. However, the nature of your visit or move will determine some things.
First off, if you are moving for employment, you will need to show the employment contract while applying for your visa.
This means that you need to secure a job while in Canada before considering a move.
On the other hand, if you are on a student visa, you have the option of working while studying, if SEF allows you to do so.
As far as job availability is concerned, there are plenty of jobs in Portugal; major cities offer the most job opportunities for immigrants to take advantage of.
What is the weather like in Portugal?
Across Europe, Portugal is among the countries will the best weather all year round. On average, Portugal experiences up to 3,000 hours of sunlight per year. The weather can often be a major reason why people move from Canada to Portugal.
However, weather in Portugal varies according to regions where the southern parts receive the most hours of sunshine and the least amounts of rainfall. So if you're a fan of that, you know where to go!
Winters, on the other hand, are cold and wet but with a lot of sunshine as well. Generally, the weather in Portugal is not as dramatic as compared in other European nations; if there is anything you can rely upon in Portugal is sunshine.
Adaptation Tips for Canadian Expats
Moving to a different country permanently is often an overwhelming experience for everyone, regardless of age.
If you are not prepared, you will find life quite difficult at the beginning of your stay in Portugal. Here are a few tips that will help you settle in better.
Understand that cultural difference is normal – Prepare your mind beforehand and expect different cultures and ways of life from what you are used to.
Join an expat community – It is always good to learn from the mistakes of others. Joining an expat community will allow you to learn from others who have gone through the same process as you.
Try learning the language – The language barrier is a huge thing when moving to a different country. Life gets easier when you can understand the common language of the land.
Everything sounds great, but you might want to read about the Challenges Of Being An Expat In Portugal to be prepared with realistic expectations. 
Benefits of moving from Canada to Portugal
While moving from Canada to Portugal might seem like a daunting task, there are plenty of benefits that you may get from the move.
In this case, moving from Canada to Portugal might be the best decision you have made yet. Here are a few advantages that you should expect.
Better weather all year round
Plenty of entertainment and recreational sites
Relatively easy and free life
A healthy and affordable way of life
Quality education and healthcare
Tax Benefits for expats
So when are you making the move?
If you have been dreaming of permanently settling in Europe, then Portugal is your best bet. Not only is the weather good all year round, but also, the cost of living is also significantly lower than in Canada.
For professionals, the bustling city life of Porto and Lisbon will be an excellent place for you to work and live. And if you're moving for retirement, there are plenty of other smaller cities with a slow-paced life where you can enjoy your twilight years from.
Whenever you are ready to move from Canada to Portugal, feel free to contact Viv Europe. Let experts deal with the bureaucratic processes on your behalf so that you can make the most of this new journey. Till then, join our Facebook Group – All About Portugal For Expats and get to know other Canadians' experiences!