Last Updated on January 6, 2023 by Laila Oliveira
Porto, the second largest city in Portugal, is a popular tourist hub. But being a major cultural center and industrial zone comes with its responsibilities. One thing that is not talked about often enough is Porto's capacity when it comes to health care. To help you stay prepared, here are the top 5 best hospitals in Porto.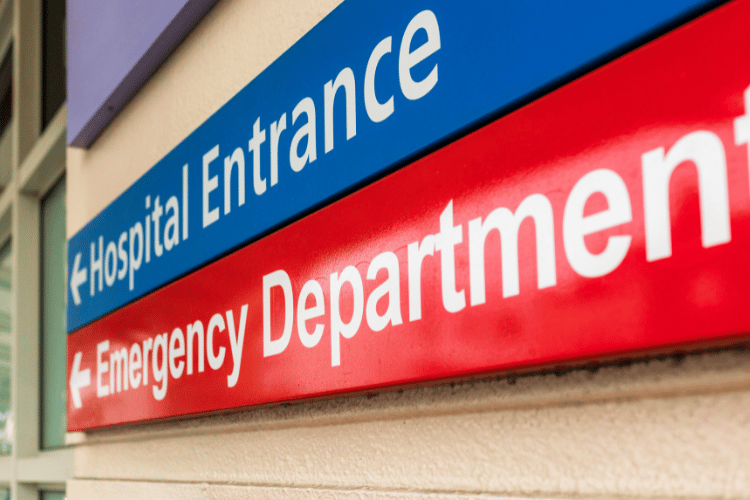 Generally, healthcare in Portugal sits at the 12th spot in the World Health Organization (WHO) 's ranking of healthcare systems. Healthcare in Porto comprises private and public hospitals, including smaller clinics that provide healthcare services to locals and expats alike.
As a foreigner choosing to move to a new country, you will need to be familiar with the available hospitals. For this reason, here is a comprehensive breakdown of the top 5 best hospitals in Porto.
What are the best hospitals in Porto?
As mentioned earlier, Porto has plenty of good hospitals. However, picking the best option is easier said than done as a foreigner. This is especially true when you are in an emergency or in need of specialized care. That said, take a look at the top 5 best hospitals in Porto.
Centro Hospitalar Universitário do Porto
One of Porto's most popular health centers is the Centro Hospitalar Universitário do Porto. This is the only university hospital in Porto. All thanks to its association with the Instituto de Ciências Biomédicas Abel Salazar da Universidade do Porto (ICBAS, UP), serving as a training center. 
Besides providing training for medical students, this hospital is also known to provide quality healthcare for its patients.
One of the primary goals of this hospital is to provide humanized and competitive healthcare. As well as enhance pre and post-graduate education in the healthcare field. Centro Hospitalar Universitário do Porto is known to provide specialized healthcare for different diseases.
Hospital CUF Porto
One of the most reliable private hospitals in Porto and the north of the country is Hospital CUF Porto. This health institution has been able to continually provide proper health care through a network of 21 hospitals and clinics in Porto and other cities like Lisbon, among others.
Regarding specialized healthcare, Hospital CUF Porto is known for having the best Maternity Unit and Neonatal Intensive Care facility. Other than that, Hospital CUF is also a well-known oncology center that has been treating cancer for over three decades. This hospital has a dedicated website where you can create an account, read more about their services, and look for their clinics in various countries.
Hospital da Luz Clinica do Porto
Located near Avenida da Boavista, Hospital da Luz Clinica do Porto is an outpatient health center that provides excellent healthcare. Despite being an outpatient health center, this facility is known for having cutting-edge technology, for instance, modern diagnostics and imaging equipment.
Hospital da Luz Clínica do Porto offers over 39 diverse specialty services done by professionally trained healthcare practitioners. It operates with other Luz Saúde group healthcare facilities in an integrated fashion to ensure continuity and quality of services.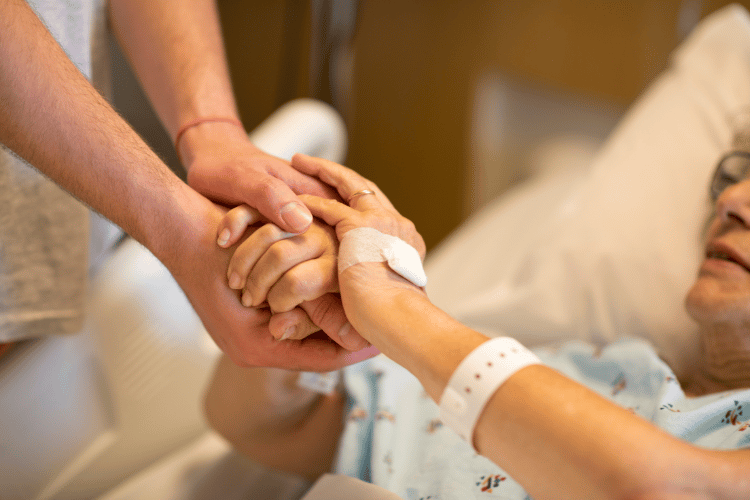 Hospital de Santa Maria
Another private hospital in Porto that has built quite a reputation for itself is Hospital de Santa Maria. As one of the country's oldest health institutions, it has been operating for over a century. This hospital has been at the forefront of pushing the envelope in issues concerning excellence in healthcare and modernization.
This private hospital has 179 hospital beds, 6 operating rooms, and 44 consulting rooms. It also provides consultations in over 30 medical specialties services. It is also worth mentioning that Hospital de Santa Maria is locally and internationally known as an Orthopaedics, Traumatology, and Sports Medicine hospital thanks to the years of service and specialization in these three fields of medicine.
Hospital Lusiadas Porto
The Hospital Lusíadas has two healthcare facilities, one in Porto and the other in Lisbon. The health institution in Porto was certified in 2012 and has since been able to maintain its status thanks to the quality of services and outstanding patient care. 
The Hospital Lusíadas Porto is a popular hospital known for having advanced technology that is also backed by an able team of professionals ready to attend to its patients around the clock.
Just like other hospitals mentioned earlier, Hospital Lusíadas Porto offers a wide range of specialty services, including pediatric surgery, plastic surgery, ENT, orthopedics, and trauma, just to mention a few. 
A reliable 24 hours emergency service is also available for children and adults, featuring a recovery and an observation unit. With the ability to handle about 18,733 surgeries and 54,780 inpatients per year, you can already see why this healthcare facility makes it on our top 5 list of best hospitals in Porto.
How to have access to the Portuguese public health system?
The good news is that Portugal is among the few countries in Europe that provides absolutely free healthcare for the legal residents of the country. However, make no mistake, being free doesn't mean poor quality. 
As mentioned earlier, the quality of healthcare in Portugal is among the best in Europe and the world. Expats who want free healthcare in Portugal first need to be legal residents.
On the other hand, short-stay tourists and non-residents are required to have private medical insurance. The process of obtaining legal residency in Portugal for expats is pretty easy; all you need to do is to apply for a Visa that grants you entry into the country and, after that, apply for a residency permit. You will also need to apply for a Número de Utente, which is a requirement for accessing healthcare in the country.
With Viv Europe your plans for Portugal
will finally come to a reality
Public or private hospitals?
When presented with a choice of public or private healthcare, which one do you pick? Well, before answering this question, it is necessary to know the differences between these two types of healthcare. The Portuguese National Healthcare System runs the public hospital, also referred to as Serviço Nacional de Saúde (SNS). On the other hand, private healthcare is run by a network of large private healthcare organizations.
So to answer the question asked earlier, it's necessary to point out that it all depends on your individual preference. Nonetheless, private hospitals are known to provide conveniences that you wouldn't find in public hospitals. 
A good example is escaping the long queues typical of most public hospitals worldwide. Also, private hospitals offer more specialized and referral services that may not be available in public hospitals. That said, keep in mind that private hospitals are generally more expensive than public hospitals.
Are hospital costs expensive in Porto?
The simplest answer to this question is no! As aforementioned, healthcare in public hospitals in Portugal is free for the most part. Also, remember that healthcare is generally heavily subsidized compared to other nations in Europe and North America.
Although when it comes to private healthcare, the cost is expected to be more expensive than public healthcare, especially when you need long admissions. For this reason, it is a good idea for you to have private medical insurance to help you take care of most of the costs should you decide to go to a private hospital.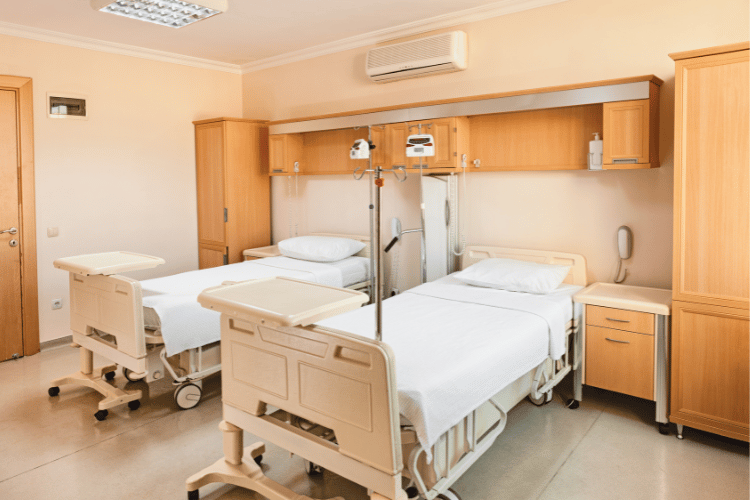 What's the difference between health centers and hospitals?
Whether you choose to visit a health center or a fully-fledged hospital, one thing is for sure; you will get quality medical healthcare. However, it is also necessary to know the differences so that you can choose where to go to get the right treatment.
Generally, health centers, often referred to as medical clinics, only handle outpatient services and routine preventative treatment. Unlike hospitals, health centers usually operate for about 12 hours a day. A health center is where you will receive general medical treatment.
On the flip side, hospitals are quite different; they are not only operational for 24 hours but are often equipped with top-of-the-range equipment and enough staff. Oftentimes, health centers will refer patients to hospitals when there is a need for specialized treatment.
Where should I go if I have a health emergency?
In the event of a medical emergency, there is no better place to go than to a hospital. The good news is that most hospitals in Porto have dedicated emergency rooms that have the capacity to handle complex medical problems and prevent them from escalating any further. Having an identification document is always a good idea, but if the situation doesn't allow it, don't sweat it. You will get help either way.
Should I have health insurance in Portugal?
Whether or not you should have private healthcare insurance will depend on your unique circumstances. For the local population, public healthcare is good enough and also free. Usually, there is no need to get health insurance. However, as prior mentioned, public healthcare comes with its fair share of shortcomings, for instance, long queues and sometimes understaffing.
Private healthcare is a popular option among expats and some locals. This is particularly true for those who don't want to deal with the long queues or language barriers that are sometimes a major concern for public hospitals around the country. 
Having health insurance is ideal for anyone considering going to private hospitals; other than helping with the cost, it also opens you up to choice as far as the type of medical institution you can visit.
Does Portugal have good hospitals?
Absolutely! Portugal not only has the best hospitals but also provides quality healthcare for its residents. With over 200 hospitals country-wide and strings of medical clinics, you are guaranteed medical care regardless of the city you choose to live in. You will also be glad to find out that two hospitals in Portugal also feature in the top 100 hospitals in the world.
The Portuguese government is quite serious about the nation's health and is always increasing the budget for healthcare which currently sits at over 9.5% of the total GDP expenditure. Although the cost of healthcare is often subsidized, the data available is enough to demonstrate that affordable doesn't always mean poor quality.
Living in Porto means having access to good healthcare
Whether your reason for moving to Porto is for the rich history, excellent weather, or just to expand your horizons, one thing is for sure: the health of you and your loved ones is in good hands. There are enough public and private hospitals and dozens of medical clinics to cater to different needs, and the cost is also well within the reasonable range.
We hope that this post has given you what to expect as far as healthcare in Porto is concerned. If you have any further queries, be sure to join our Facebook Group – All About Portugal For Expats. Ask questions, talk to old expats in Porto, and get a feel of what it is like here.
Whenever you're ready to move and settle in the second-biggest city in Portugal, our experts at Viv Europe will be more than happy to help you with the process. Let's start building your dream life today!