Last Updated on May 12, 2023 by Victor Queiroz
If you are looking for an excellent alternative to the busy life in the major cities in Portugal, then Alentejo might be ideal. Despite being the largest region in Portugal, the irony is that it is one of the most overlooked destinations in the country. Could that be because of the cost of living in Alentejo?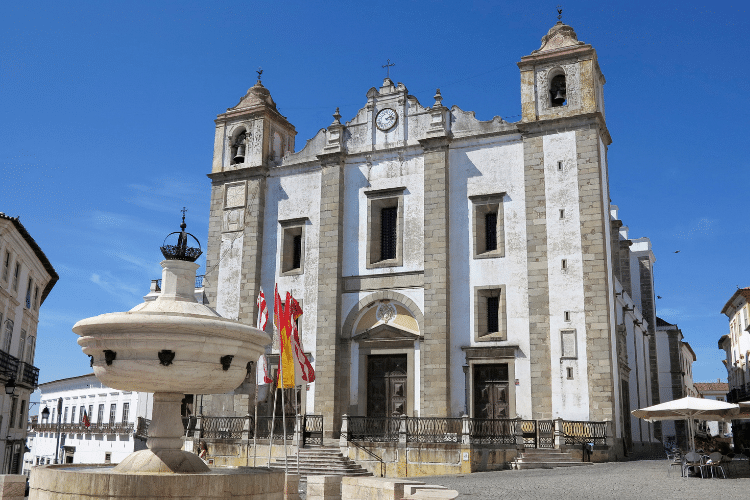 Only recently have expats looking for a quiet and tranquil lifestyle outside the busy cities discovered this hidden gem. The weather here is beautiful, and the beaches are rugged and remain quite undisturbed. Agriculture is a big part of this destination, and it is also safe to say that Alentejo has done a great job of preserving the original Portuguese vibe.
That said, there is no denying that the major concern of anyone looking to settle in any given location is the cost of living. Is Alentejo more expensive than other cities in Portugal? Since the cost of living is a major indicator of how livable any destination is, here's a detailed rundown of the cost of living in the larger Alentejo region.
How expensive is Alentejo?
To begin, the cost of living in Portugal is relatively low compared to other European cities. Now, regarding Alentejo, you will be pleased to know that this region is considered one of the cheapest places to live in Portugal. In fact, some small towns in the area are among the most inexpensive in the whole country.
As an expat, you should know that any pound or euro will stretch further than you are used to in your home country. This will allow you to live a slightly better standard of living, which is exactly what everyone is striving for.
Nonetheless, you must also know that your monthly expenditure will depend on your lifestyle. It is possible to live a rather expensive lifestyle in a cheaper destination like Alentejo if you choose to do so.
What is the cost of living in Alentejo for expats?
For expats from the world's major economies, Alentejo is one of the cheapest destinations in Portugal. This is quite important if you are on a tight budget every month. Take a look at some of the things you need to know about the cost of living in Alentejo.
Cost of rent in Alentejo
Like anywhere else worldwide, the cost of rent in any given destination will depend on a few specific conditions, for instance, the house's location, size, and current state.
Because rent is often a substantial monthly bill, you will need to pick a destination that fits your budget. The beauty of living in Alentejo is that the cost of rent is lower than in other popular cities like Lisbon.
The actual cost of rent will depend on where you choose to live in Alentejo. To give you some perspective, the average cost of rent in Santarém is about €7.0/m², €5.7/m² in Portalegre, and €8.7/m² in Évora. 
On average, the cost of a one-bedroom apartment in the city center of a town like Évora is about €616, while a bigger three-bedroom family size in the same area will cost €950, according to Numbeo. 
There are different types of housing depending on your needs and budget; a villa close to the beach will cost more on rent compared to a regular house further from the city.
House bills
Fortunately, house bills are not very expensive in Portugal. In fact, they are almost the same countywide, with small variations from city to city. Keep in mind that the more services and conveniences you want, the more you will have to pay in the way of house bills.
The common house bills you should expect to pay include electricity, internet, cable television, garbage, water, and gas, to mention a few. Here is a breakdown of the cost of living in Évora compared to Portalegre.
| Utility | Cost in Portalegre | Cost in Évora |
| --- | --- | --- |
| Electricity, gas, garbage, and water | €70 | €122 |
| 1 min. of prepaid mobile tariff | €0.06 | €0.06 |
| Mobile internet and phone call package | €30 | €29.99 |
Estimates are from Numbeo (as of May 2023).
Average spending on food
Other than rent, another significant bill you will incur every month is your food bill. When it comes to food, you either choose to dine at a restaurant or prepare your own meals. Eating out at restaurants is an expensive option, especially if you are the frugal type or if you are on a shoestring budget.
Fortunately, the Portuguese culture, which emphasizes home-cooked meals, is less expensive.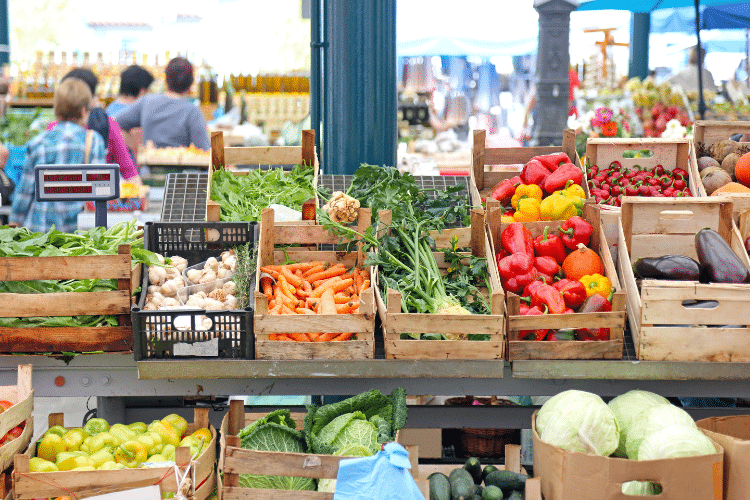 Groceries can cost you around €200 to €300 per month, depending on your shopping list. With that in mind, look at this cost breakdown of some of the main items that are likely to appear on your shopping list.
| Expense | Cost in Portalegre | Cost in Évora |
| --- | --- | --- |
| Milk (1 liter) | €0.57 | €0.73 |
| Loaf of Fresh White Bread (500g) | €1.45 | €1.42 |
| Rice (1kg) | €0.90 | €1.28 |
| Eggs (1 dozen) | €1.75 | €2.68 |
| Local Cheese (1kg) | €6.75 | €3.75 |
| Apples (1kg) | €1.16 | €1.99 |
| Potato (1kg) | €0.60 | €1.00 |
| Tomato (1kg) | €1.15 | €1.93 |
| Onion (1 kg) | €0.89 | €0.95 |
| Lettuce (1 head) | €0.70 | €1.31 |
| Water (1.5-liter bottle) | €0.40 | €0.47 |
| Chicken Fillets (1 kg) | €5.99 | €6.91 |
| Bottle of Wine (Mid-Range) | €2.99 | €3.00 |
Estimates are from Numbeo (as of May 2023).
Expected transport cost in Alentejo
Alentejo is essentially the rural part of Portugal; therefore, you might want to have your own vehicle to make movement easy. However, this is not to say that there is no public transportation.
There are train networks that cover a few towns in the center of Alentejo en route to other cities like Lisbon. There is also a public bus system that you can use to get from points A to B within the main city centers.
If you want to rely on public transportation in this region, consider settling in the major cities like Évora; otherwise, you will need to have a private vehicle in other rural towns. Take a look at what to expect regarding transportation costs in a city like Évora.
| Expense | Cost |
| --- | --- |
| One-way ticket for local transport | €1.30 |
| Monthly Pass (Regular Price) | €28.50 |
| Taxi Start (Normal Tariff) | €3.50 |
| Taxi (one hour wait and regular tariff) | €3.50 |
| Gasoline (1 liter) | €1.80 |
Leisure expenses
If you fancy outdoor activities, Alentejo is the right place for you!
The weather is great, allowing you to engage in different outdoor activities like going swimming or even spending quality time in the garden.
This region also has some of the most beautiful beaches that tourists do not overrun. You don't have to restrict yourself to the ocean beaches; several river and dam beaches are often less crowded.
Another fun outdoor activity that you can enjoy in this destination is shopping or watching a movie in the theaters in the various malls in cities like Évora, Santarém, and Setúbal. Here are other fun activities and their prices.
| Expense | Cost in Portalegre | Cost in Évora |
| --- | --- | --- |
| Gym monthly fee | €30 | €47.50 |
| Streaming platform basic price | €8 | €9.25 |
| Tennis Court Rent (1 Hour on Weekend) | €5 | €6.83 |
| Cinema, International Release, 1 Seat | €4 | €7.50 |
| A three-course meal for two at a mid-range restaurant | €25 | €30 |
| Imported Beer (0.33-liter bottle) | €1.50 | €1.80 |
What are the cheapest areas in Alentejo?
Alentejo is a big region with plenty of cities and towns that you can call home. The good news about living in this region is that there are more affordable destinations compared to the more expensive alternatives.
As mentioned earlier, the major cities are often the most expensive, so consider settling in smaller towns like Odemira, Elvas, or even Castelo de Vide. Remember, some of these destinations are further inland and may need more reliable public transportation.
With Viv Europe your plans for Portugal
will finally come to a reality
What are the most expensive areas in Alentejo?
Although Alentejo is generally cheaper than other regions, some cities within this destination are more expensive. The most expensive areas in this region are the major cities, which are Évora, Beja, and Setúbal.
Here you will find all the conveniences of a modern city, for instance, a reliable public transport system, and even institutions of higher learning like the University of Évora, located in Évora. You can always expect the cost of rent and other necessities of everyday living to be more expensive as well.
 Is the cost of living in Alentejo more expensive than in Lisbon?
Lisbon is not just the capital of Portugal; it is the country's main financial and economic hub. As such, you can always expect the cost of living to be higher than in other regions, including Alentejo. To give you some context, you will need about €3,700 in Lisbon to live the same lifestyle you can get with €2,723 in Evora.
It is clear that there is a significant difference between these two destinations when it comes to the cost of living. However, while this might be the case, you should also remember that each destination has its own advantages and disadvantages.
One of the main perks of living in the capital is the increased chances of employment in the corporate world. On the other hand, the main advantage of living in Alentejo is the peace, calm, and tranquility that, in turn, improves the quality of life.
Is the cost of living in Alentejo more expensive than on the Silver Coast?
Alentejo and the Silver Coast of Portugal are not very different when it comes to the cost of living. Both destinations are often considered cheap compared to others in the country.
However, while that is true, it is necessary to point out that Alentejo is a bit more expensive than the Silver Coast; this is particularly true when comparing the major cities in both regions.
For example, consumer prices are about 5.2% higher in Evora than in Coimbra without rent. Also, you will need about €2,688 in Evora to live a lifestyle you can maintain with €2,500 in Coimbra, per Numbeo.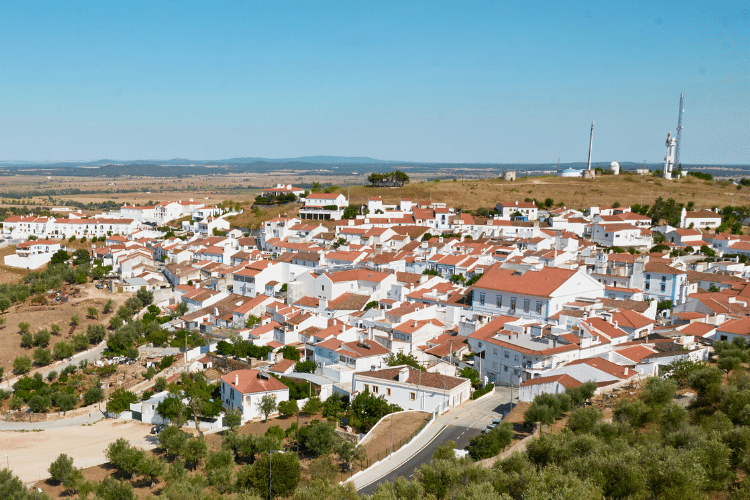 How much do the Portuguese earn in Alentejo?
One of the main advantages of living in Alentejo compared to other cities is the cost of living. But it doesn't stop there; the average salary is another reason you should probably consider moving to this region. Portugal as a whole is not known for having the best salaries in Europe.
In fact, Portugal is among the 13 nations in Europe with a minimum wage of less than the recommended €1,000. Alentejo is among the few destinations that pay relatively well in the whole country.
Taking the national minimum wage of €760 as a reference point, the average monthly salary (after tax) in Évora, Alentejo, is €1,493. Impressive right?
Is it worth the cost of living in Alentejo?
Absolutely. For anyone looking for an affordable destination to call home, Alentejo is certainly a good option. Not only is the cost of rent and other essentials lower, but you also get to benefit from the higher average salaries.
Expats with passive income find Alentejo quite affordable, especially compared to other cities like Lisbon, Porto, or the Algarve. One particularly unique thing about this region is that you get to enjoy a relatively lower cost of living without necessarily compromising on the quality of life. It is something that you really have to experience in order to believe.
When are you moving to Alentejo?
Sadly, Alentejo is one of those regions that might only be ideal for some. If you're interested in meeting new people and living a fun and outgoing lifestyle, this region is probably not for you. 
However, if you're in that phase of your life where you want tranquility and a slower-paced life, then you will love Alentejo. Other than that, Alentejo will also allow you to stay in touch with nature and the authentic side of the rich Portuguese culture.
If this is something you would consider, book a consultation with Viv Europe! Our experts would love to help make this transition as smooth and effortless as possible.
For further questions and concerns, join our Facebook Group – All About Portugal For Expats, to meet other people going through the same experiences and share your thoughts. Happy planning!