Last Updated on July 11, 2022 by Laila Oliveira
Would Portugal be Europe's future tech and startup hub? The promise of making Portugal a startup hub is an old one from the Portuguese government, but more and more investors want to make the country the new European Silicon Valley. Check out in the article all the factors that indicate Portugal as an important business and technology center in the coming years.
Making Portugal a Startup hub
In order to boost Portugal's economy, both the government and the European Union have initiated entrepreneurship incentive programs in the country. Along with the potential that Portugal has in the area of technology services, in the following years, we will be able to see many companies thrive in Portugal.
For this purpose, a lot of business tycoons and startups are spending a bit of time with the ecosystem in Portugal to get connected. Besides, Portugal is on the top tourist destination list for many years. The rich culture, spectacular beaches, idyllic climate, and high standard of living with affordable costs make Portugal not only a tourist spot but also a place for settling in permanently.
In this article, we will dive into this subject: Startups in Portugal. Let's find out how Portugal is creating the conditions for the creation and transfer of Startups to Portugal and, with that, thinking about the future of the country.
Also, let's find how is the procedure to obtain a visa to develop a Startup in Portugal.
Lisbon: Portugal's main business center today
Lisbon is specifically known to be the hub of Startups in Portugal as all investors and business tycoons look for more opportunities there.
Entrepreneurship in Portugal happens as a natural reaction to the economic crisis they faced after the sanctions from Brussels back in 2008.
The major boom in the economy of Portugal was the announcement for the Web Summit (in 2015-16) in Lisbon. This was one of the biggest events for entrepreneurs.
Lisbon gained its momentum as an attractive Startup hub by offering office spaces and mentoring programs. During this event, we understood what Portugal's idea was to develop its Startup culture: nurturing 5 great forces.
1. Network of Mentors
Providing Startups with a good network of mentors. Access to the right people at the beginning of the project is inevitably important. The mentor can be someone expert in the technical field or has a good reach in the market with various connections.
2. Strategic Partners
The second way is providing them with a strategic partner that has great access to tech companies like Amazon, Web service, Cisco, Google, or any other tech platform.
3. Communication
The third way is about communication. It is done by spreading awareness of the projects in relation to the market. Using brands to help them promote entrepreneurs' businesses is a major way of supporting them.
4. Contact with Investors
Putting the startups in contact with investors and matching their needs with that of investors plays a major role in settling in the Startups to their business.
5. Community
Promoting the spirit of community to organize events can help entrepreneurs in settling their business big way.
It's important for Startups to create great moments where they can share what they face because, at the end of the day, they share the same kind of challenges and problems of the community.
Thus, the Web Summit (the biggest technology event in the world) that took place in Lisbon 2015 was extremely important to show the world the technological vein of Portugal and, from now on, this country invests a lot and a lot of money in this domain.
Let's have a look at those incentives which make Portugal a new Startup Hub in Europe and attract quite a lot of entrepreneurs to invest in there.
Read also: The 10 best cities to start a business in Portugal
Vila Nova de Gaia: the promise of a Silicon Valley in Europe
Close to the city of Porto, in the north of Portugal, Vila Nova de Gaia is the promise of the moment. The city that has always been in the shadow of its neighbor now looks like it will steal the spotlight.
In 2022, it became public that Vila Nova de Gaia had received an investment of more than 700 million euros to found a tech hub along the lines of Silicon Valley. According to the city's official website:
"Gaia Innovation City will be a tech innovation hub, with a complete structure focused on technology and education, bringing together the academic and professional worlds".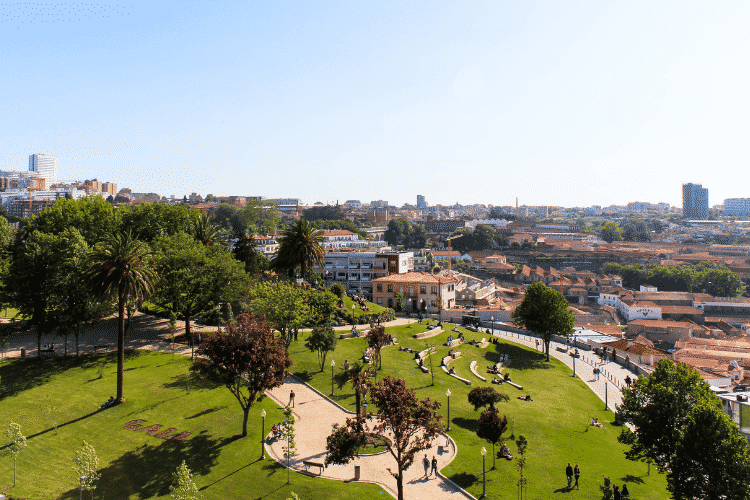 The project's promoters, from a Brazilian investment firm, believe the 21-hectare space will attract tech giants such as Google, Facebook, IBM, Microsoft, Netflix, and Amazon, as well as a tech campus.
The forecast is that around 15,000 jobs will be created, and that construction will take place between 2023 and 2030.
The Vila Nova de Gaia city area is already home to many young expatriates and digital nomads. With initiatives like this, however, the expectation is that, with so much business being done in Portugal, the Portuguese will also dedicate themselves to staying and thriving.
How to obtain a Startup Visa for Portugal?
The Portugal Startup Visa is one of the newest visa procedures to reside in Portugal while developing your Startup in this country.
It allows citizens from outside of the European Union to apply for this program to develop an innovative company in Portugal, and, by doing that, obtain a residence permit.
How can you apply for Portugal Startup Visa?
Even though this visa is very desired, the procedure to apply for it is somewhat tricky.
First, the process starts with the search for an incubator that is willing to welcome and support the creation and development of a Startup in Portugal.
As we can see, the entire procedure is focused on providing the tools for the new company to prosper. In this sense, the incubator will be responsible for guiding the Startup to a winning route.
It is important to point out that not only can those who have created their Startup in their country of origin can apply for this visa. But also those who want to create a new Startup when they arrive in Portugal.
But what documents should you present to apply for this visa?
As mentioned by IAPMEI, the agency responsible for managing the applicant's documents, this is the required process to apply for this visa, as described in the IAPMEI mini guide for the Startup visa:
Portugal Startup Visa document collection
The entrepreneur should start the process by filling out the identification and description of the project and uploading the following documents (for each entrepreneur):
Letter of motivation with demonstration of interest in developing an entrepreneurial and/or innovative project in Portugal;
Copy of the passport. If there is permanent or long-term residence in a country not a part of the Schengen Area, copy of residence permit applicable in that country;
In case the applicant already bears a tax and/or social security number in Portugal, the certificates obtained in the respective websites must be attached to the application form and IAPMEI must be granted authorization for online consultation with the Tax and Social Security Authorities;
Certificate or criminal record from the judicial services of the country of origin / residence;
Statement from the bank that proves the existence of own financial means of subsistence and that the possibility of transferring these funds to a bank operating in Portugal;
Curriculum vitae
The entrepreneur can also attach a project presentation file that can help the incubator do the evaluation.
Find the incubator
After completing this information, the entrepreneur must send a request to at least one
incubator, to obtain a declaration of interest in the incubation, namely taking into account:
The innovative side of the project;
The potential for growth;
The scaling up of the business in the market; and
The perspectives of the setting up in Portugal, after the end of the program.
To advance to the 2nd step, the entrepreneur must obtain positive feedback from at least one incubator.
After that, the entrepreneur must complete application information and submit it
through this online platform, for IAPMEI approval.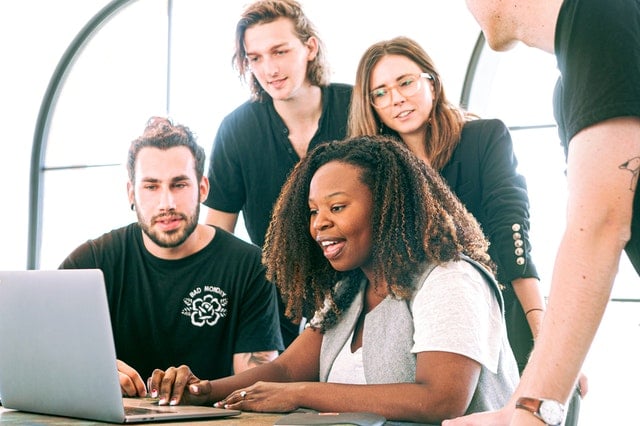 In addition to the Startup Visa, there are other types of visas that allow the entrepreneur (or investor, as you will see) to reside in Portugal. Which are:
D2 Visa for entrepreneurs
Golden Visa for investment in companies
We will summarize the main characteristics of these visas so that you choose the one that best matches your preferences:
Eligibility
D2 Visa: People who are interested in starting a new business or opening a franchise in Portugal.
Golden Visa: People who want to invest financially in a company that is already operational in Portugal.
Startup Visa: People who want to develop their Startup company, to be established in Portugal.
Main obligations
D2 Visa: Create a business plan and develop your company according to the guidelines of this document in Portugal.
Golden Visa: Invest, at least € 350,000, in operating companies in Portugal.
Startup Visa: Apply for the Startup selection process through IAPMEI and create or transfer the business to Portugal.
Characteristics of the target audience
D2 Visa: People who have an interest and financial conditions to develop a new company or franchise in Portugal.
Golden Visa: People who have the financial conditions to invest and have no interest in participating in the development and operational process of the business.
Startup Visa: People who already have a Startup company or who are planning to develop one and would like support to implement the business in Portugal.
By analyzing the information, we can see that each type of visa has its requirements and is intended for a diverse audience.
You can also have more details about the Golden Visa and the D2 Visa procedure, as Viv Europe has already published material about it.
But why apply for the Portuguese Startup Visa and not for the other European countries' visa?
Quality of Life in Portugal
It starts with the most discussed yet major factor that makes Portugal an ideal place to settle in.
The quality of living in Portugal is phenomenal, be it related to great food, stable weather, mesmerizing sceneries, spectacular landscapes or breathtaking beaches, easy access to healthcare and education.
For more information about everything that Portugal can deliver to its inhabitants, we strongly recommend the reading "Complete Guide to Live in Portugal".
Portugal is the one ideal place to live in.
Cost of Living in Portugal
Comparing EU countries, Portugal is cheaper when it comes to the cost of living or at least a good bang for your buck.
From food to residency, transport to healthcare, Portugal offers an affordable cost of living in almost every aspect.
This country provides a good standard of living at cheaper rates.
Portugal's Multicultural Environment
Portugal is highly enriched with different cultures living together.
Being small in size, you can see a vast variety of people with different cultures, ethnicity, beliefs, and religion in Portugal.
However, offering so much to all startups, entrepreneurs, and investors to settle in Portugal, leads to a multi-cultural environment all across the country.
Government Support for entrepreneurs
There is a special fund offered by the Portuguese government to all new startups to develop their business and grow their work.
This also leads to more international startups and more international investors for a bigger round.
Conclusion
We hope that this article may have been useful for the decision to undertake in Portugal.
Portugal is going through a special moment in terms of opportunities and the development of a business, specially Startups will certainly be successful if some precautions are taken.
If you have any questions or want to have access to updated information about Portugal, join our Facebook group by clicking here.
See you next time.
This article was originally posted on October 2, 2020. It has been reviewed and republished on February 3, 2022.