Last Updated on April 27, 2022 by Letícia Melo
When moving to a new country, you'll need to understand the local culture and diversity of religious beliefs. Apprehending the situation will assist you in feeling free to express your own beliefs. This article is meant to help you understand all about religion in Portugal for a better experience before relocating.
We can relate to all the questions in your mind right now. Relocating to a new country is never easy, and all aspects of life must be well-thought-out. In most European countries, Catholicism is a big part of the community. Even throughout Portugal's history, Catholicism has played an essential role in developing social and political situations. But, it's not the only religion that Portuguese people follow.

Keep reading to know more about the religious diversity in Portugal and the list of holidays celebrated by the communities!
What is the main religion in Portugal?
Although Catholicism has been a big part of the country's history, Portugal doesn't have any state or official religion. People are free to practice whichever ideology they support without any societal pressures or intercession. However, if we look at statistics, the most prevalent religion is Christianity, with 83% of the country identifying as Christians.
Almost five decades ago, society's opinions were significantly more restrictive and prohibitory to other belief systems.
However, things have changed dramatically since 1974 after the Revolution of the Carnations, which declared freedom to practice all religions. Portugal is now home to many expats who freely practice their beliefs.
A list of the main religions you'll find in Portugal are:
Catholicism & Christianity
Judaism
Islam
Sikhism
Atheism
Agnosticism
Is there religious freedom in Portugal?
One of the best things about the Portuguese community is its tolerance toward diversity. No matter where expats live, they feel welcomed and safe regardless of their religion or ethnicity. The Law of 2001 protects people living in Portugal by stating their right to practice religious freedom with no discrimination.
The Law declares that the state and its people are responsible for promoting human rights and solidarity. It also mentions the principle of tolerance as a major interest in resolving conflicts between people with different religious beliefs. While the law protects its residents completely, there is rarely a need to progress with such conflicts legally.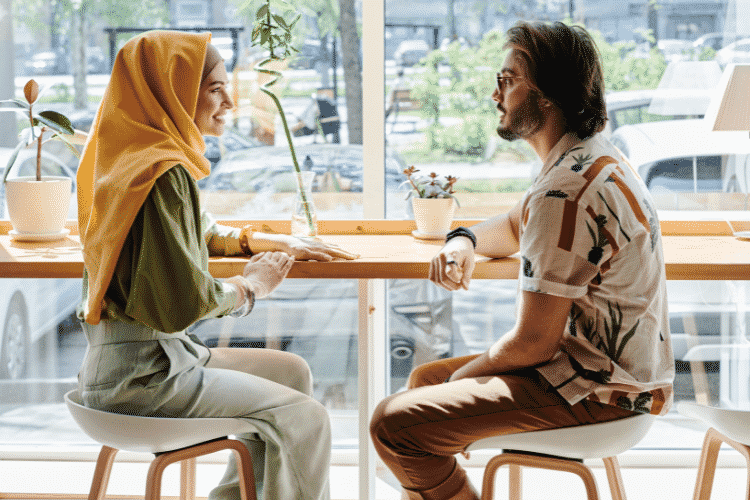 Tolerance is actively present in the nation, and even foreigners who relocate here are very open-minded and welcoming. Along with laws to protect all ideologies and individuals, workplaces also offer equal opportunities without any bias. Read till the end to know more about the various ideologies you'll find in Portugal.
The Christian community in Portugal is very expressive
Portugal is historically a Roman Catholic country with interconnected communities that support each other spiritually and practically. The vast majority have Christian ancestors and they're proud to express their beliefs in the most beautiful ways.
Catholicism is traditionally the main religion in Portugal
Since Portugal has a Roman Catholic history, Catholicism is a significant part of the culture and traditions. The religion mainly spread within the geographic zones after the creation of the Portugal Empire in the 15th Century. Due to the tradition, sometimes it can be noticed that the older generation is more actively participative than the younger.
The evangelical church has grown in recent years
More than three hundred churches have been planted in Portugal in recent years, totaling almost forty-six thousand. The community of evangelists exceeds two hundred thousand, out of which many are expats from Ukraine and other parts of Europe. Similar to other religious heritages, the government works to protect the evangelical community by all means.
The Sephardic Jewish community in Portugal
For many years, the Sephardic Jewish community has been a part of Portugal's cultural heritage. To preserve and safeguard the legacy, the Lisbon Chamber has recently approved a Jewish Museum's construction.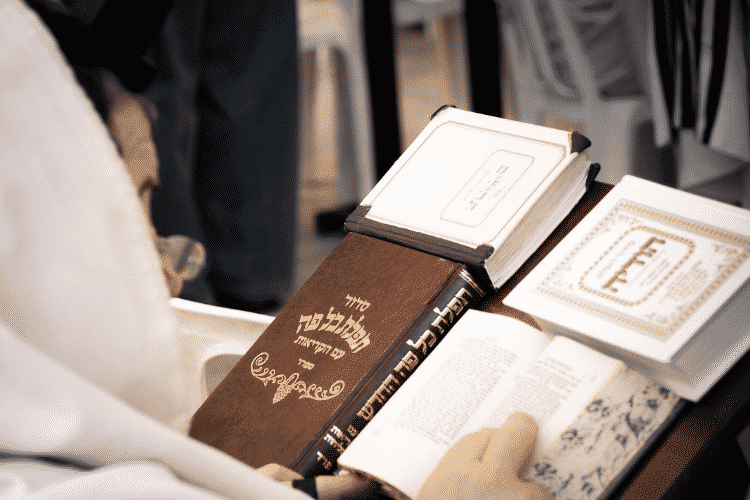 The history of the Sephardic Jewish community goes way back – almost 80 years! Nearly eighty-thousand Jews found Portugal to be a haven even during the 1930s when German Jews were seeking refuge.
Thanks to their fast and successful integration, you'll always find your community as an expat in Portugal. The second-most famous city, Porto, has seen a tenfold rise in the Sephardic Jewish community since 2013.
The Muslim community in Portugal
If you read our article on where expats live in Portugal, you'd be surprised by the number of international communities. Currently, more than five thousand residents are from Pakistan – an Islamic Republic. This isn't to say that every expat from Pakistan is a Muslim, but most are.
A part of Islamic history is also found within Portugal, with historical and architectural monuments located in the country's capital. You'll find many fantastic halal restaurants in Lisbon, which is known to be an extremely Muslim-friendly city.
Read Living in Lisbon to know more about the best neighborhoods of the Muslim-friendly city!
The Sikh community in Portugal is also growing with foreigners
Acceptance of religion in Portugal doesn't stop at Catholicism, Judaism, or Islam. The Sikh community is as prominent as the Muslim community and is constantly growing along with the number of Indians. Lisbon and Porto are the main preferred cities by Sikhs, and you can also find multiple Gurudwaras in Porto.
Read also: How To Move From India To Portugal and know how to stay connected to your culture!
Atheism is also increasingly common in Portugal
Since everyone is free to practice their religion in Portugal, atheists and agnostic views of thoughts are equally welcome. Nearly 15% of the entire population categorize as religiously unaffiliated, with as much freedom as given to other religious sentiments. Time and time again, Portuguese people express that they're indifferent to how and why others want to uphold their values.
The rise in new expats relocating to Portugal has also made atheism increasingly common. It's normal to feel a little apprehensive about shifting to a country with rich Catholic culture. However, there's nothing to worry about. With people settling here from all over the world, Portugal has become a diverse nation that wholeheartedly accepts different ideologies.
Religious holidays and festivals in Portugal
Diverse cultures and ideologies have made Portugal's streets a beautiful celebration year-round. There's so much to celebrate, so much to appreciate, and so much to love. Different communities come forward and participate in festivities together, regardless of whether they're part of the same belief systems.
Schools in Portugal give a 2-week break for Christmas and Easter each. Additionally, the Mardi Gras Carnival is also celebrated in late February and Halloween in October. An incredibly magical sight to witness is how the Portuguese commemorate these holidays, especially Christmas break.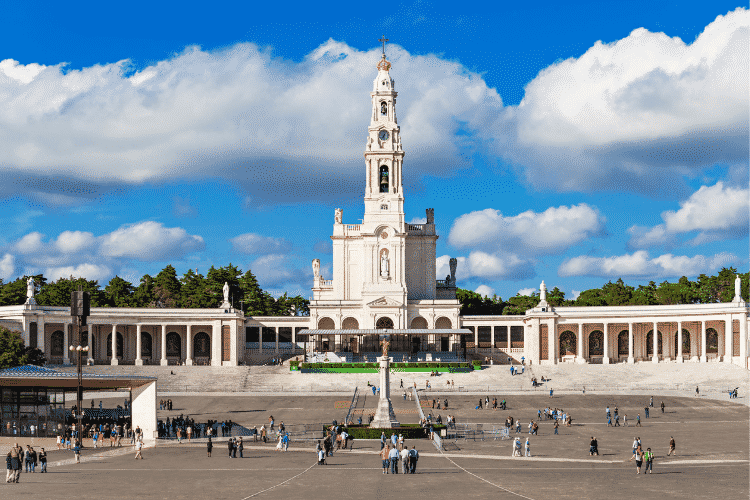 Christmas in Portugal is one of the oldest religious traditions and holds significant importance for the residents. It's an enchanting scene with scrumptious meals, lights all over town, dishes full of sweets, and homes full of gifts. The heartwarming celebration brings together many families and individuals who're living away from home, with the intent to spread happiness.
The second most important religious celebration is Easter, celebrated on different days depending on the region. Regardless of which part you live in, you'll have a wonderful time celebrating the sweet festival.
While these are the official holidays, you are free to honor your respective religious celebrations throughout the year!
Read also: Easter in Portugal to know how you can celebrate the special family lunch with the Portuguese around you!
Want to know all about Portugal before moving here?
If you'd like to know more about religion in Portugal, join All About Portugal For Expats – our Facebook group. The platform will help you get authentic perspectives of expats living here, allowing you to make better-informed decisions. To make adaptation easier for you and your family, read our article Expat Family in Portugal to learn more.
For further questions about the legal and social structures, please contact our team at Viv Europe. We've helped many expats like you and would love to be at your service!
If you liked this article, you'll enjoy reading our Complete Guide To Live in Portugal [in 2022].