Last Updated on June 24, 2022 by Laila Oliveira
Proper medical care is a prerequisite whenever you're considering moving to another country. For people who regularly need healthcare, it may be daunting to make this decision. This is why we've compiled a list of the Top 10 Best Hospitals in Portugal!
Europe is known to have proper healthcare facilities, and Portugal is right up there with the big European nations regarding healthcare services. To help you understand healthcare capacity in Portugal, here's a detailed breakdown of the essential things you need to know about hospitals in Portugal; stick around to find out more!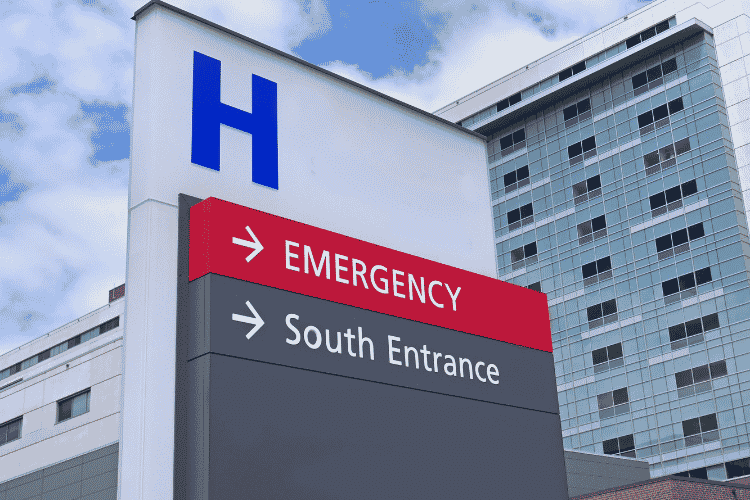 What are the best hospitals in Portugal?
There are plenty of hospitals in Portugal, in fact, there are close to 200 hospitals that rank well within the European and international space as well. Here's a list of the Top 10 Hospitals in Portugal with respect to their capacity and type of treatments available.
How to have access to the Portuguese public health system?
Starting in June, the government announced that the public healthcare system is open to everyone, including expats and visitors. EU residents share the same rights as Portuguese citizens and can access public healthcare without any supporting documentation.
However, for expats, it's a little different; you'll need to be a legal resident of Portugal with a legal visa or residency card. This will allow you to get the Número de Utente, a user number for the National Healthcare.
Having this number grants you similar rights to access public healthcare similar to any Portuguese resident. However, for tourists who don't need a residency visa, you can still get healthcare services in any hospital of your choice, but with added charges.
Read Also: Healthcare In Portugal: A Guide To The Public Health System.
Public hospitals or private hospitals?
Public hospitals in Portugal are run under one umbrella body, the SNS (National Health Service) which guarantees free public healthcare to Portuguese nationals and legal expats. Smaller clinics and hospitals fall under the same administrative body that provides public healthcare.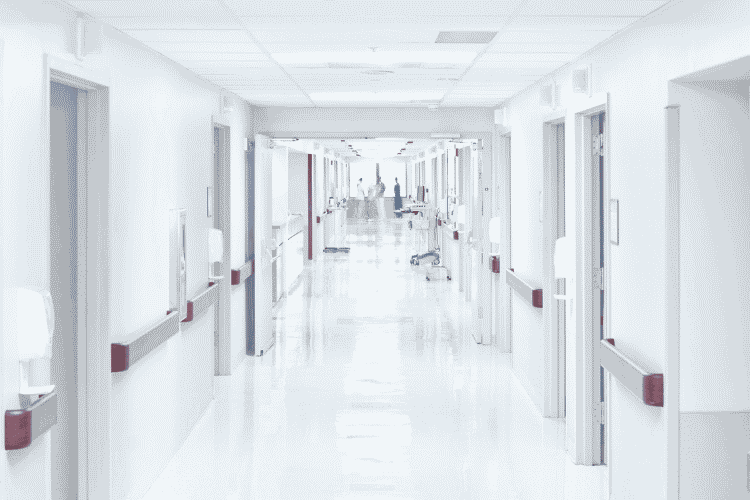 It's vital to mention that the SNS only covers healthcare services for the continental region of Portugal, and the autonomous regions like the Azores and Madeira have their own system. On the other hand, private hospitals are overseen by a separate private organization that the government does not run.
Now, when choosing public or private healthcare facilities, there's no right or wrong choice here. While public hospitals are free, it's possible to find minor inconveniences like long waits that aren't there in private hospitals.
On the flip side, private hospitals give you all the conveniences of specialized treatment and quick service. Still, like any other premium assistance, you'll need to pay for the service or have good insurance coverage.
Is it worth having health insurance in Portugal?
Well, the answer to this question is very subjective because of the unique circumstances that befall different Portuguese regions. However, for the most part, the Portuguese public health care system works efficiently. Many local Portuguese residents don't need private healthcare insurance or even use private hospitals.
However, like a majority of other European countries, Portugal has faced problems with inadequate staff, long queues, and inadequate resources, especially in the big cities. The fact that Portugal spends less per citizen on healthcare doesn't make the problem any better.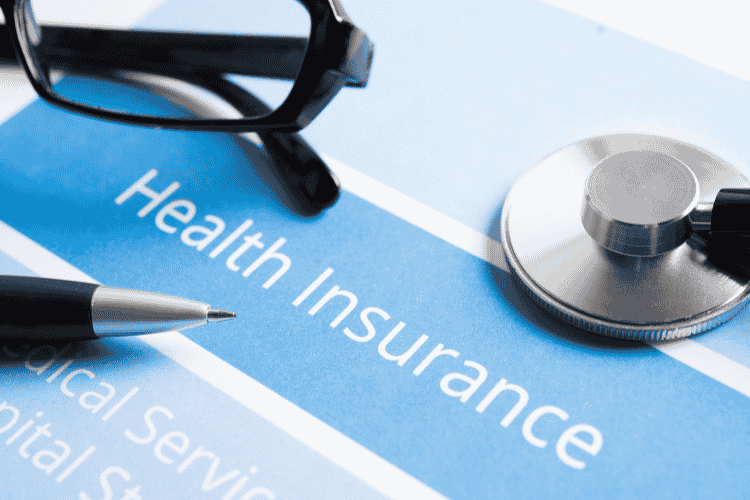 Also, some regions in Portugal, like the Algarve, have little access to good hospitals. The good news is that Portugal has capable private healthcare hospitals for anyone looking to escape the long queues and access specialized healthcare.
It's worth mentioning that private hospitals go beyond the confines of big cities and are present in other smaller cities all over the country. For this reason, healthcare insurance will go a long way in helping you cover healthcare expenses.
So carefully look at your unique situation; if you're a resident in a city with proper public healthcare, you might not need one.
If public healthcare feels unreliable or you need specialized treatment, you'll need health insurance to help cover the cost of private healthcare services.
Should I go to a health center or to a hospital in Portugal?
It goes without saying that everyone falls sick, and sometimes you might need medical attention. With the many smaller health centers or hospitals available in Portugal, how do you know if you should go to a health center or a hospital?
Well, health centers are equipped to handle small emergencies and treat minor outpatient ailments. However, hospitals, on the other hand, are where detailed examination and specialized treatment take place.
Discover the best hospitals in Portugal
Fortunately, healthcare facilities are well distributed across the country. However, it's essential to highlight that the best hospitals are in the capital and other larger cities like Porto, among a few others. Let's have a look at some of the best hospitals in the main cities.
The best hospitals in Lisbon
One qualifying factor that makes Lisbon the capital of Portugal is the standard of healthcare services available. One thing is for sure when you live in Lisbon; you'll have the best medical care.
If safety is anything to go by, then the fact that you'll get the necessary medical attention whenever you need says a lot about Lisbon. With the many hospitals in the capital, it's easy to get confused about where to go.
Here are some of the top hospitals in Lisbon:
The best hospitals in Porto
Porto, the second biggest city, is popular for its historical features and also as a wine port. However, there are more reasons for the popularity than historic architecture and monuments.
The metropolitan city of Porto boasts plenty of medical facilities that adequately cater to its residents. Right from smaller health centers to larger hospitals with top-tier medical facilities – all are available in Porto.
Just to mention a few, here are some of the top hospitals available within this beautiful historic city: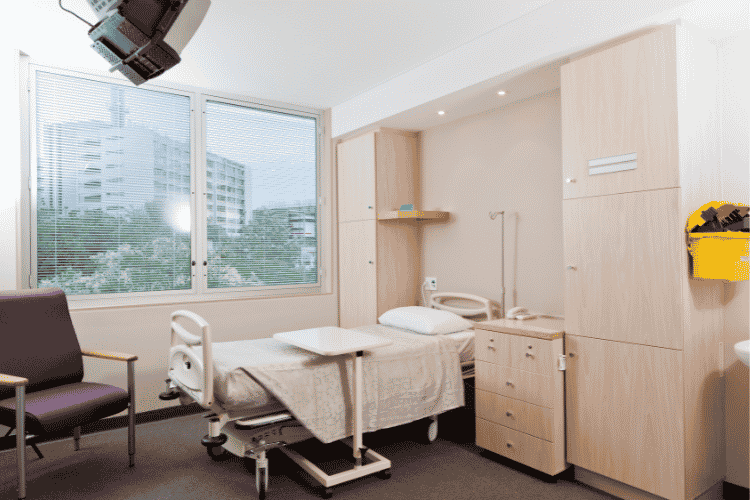 The best hospitals on the Silver Coast
The Silver Coast is a stretch of old coastal towns in the western part of Portugal and close to the Atlantic ocean. While not as popular as other tourist cities in the Algarve, the Silver Coast is a good region for anyone looking for a quiet place that tourists do not overrun during summer. 
Although, you shouldn't think this part of Portugal falls short of necessary amenities like proper healthcare facilities.
Here are some of the top hospitals located on the Silver Coast:
The best hospitals in the Algarve
Similar to the aforementioned cities in Portugal, the Algarve is no different regarding the availability of hospitals. Although it's important to mention that while public hospitals are not very reliable, plenty of private hospitals offer standard healthcare to locals, expats, and tourists.
Here are a few:
Are hospitals in Portugal expensive?
Compared to other countries like the UK or USA, healthcare in Portugal is relatively inexpensive. In fact, public healthcare is totally free for Portuguese nationals and legal expats who are living in the country with the exception of emergencies not referenced by the SNS and those that do not result in hospitalization, where a fee will continue to exist. 
However, for private healthcare, the cost can be quite high but a good insurance cover should help cover most of the healthcare charges. Generally, it's safe to say that healthcare is quite affordable compared to countries like the US.
Does Portugal have good hospitals?
Absolutely, it's pretty impressive that Portugal is quite competitive regarding the quality of healthcare services on an international scale. The two top-ranking hospitals in Portugal are in the top 500 hospitals globally, which says a lot about the quality of health care in Portugal.
Compared to the UK, hospitals in Portugal are easier and quite accessible. Both public and private hospitals are not only recognized all over Europe but grant easy access to foreigners who need medical attention. 
Having said that, it'll be impractical to say that bad experiences like long queues and understaffing in some public hospitals are unheard of.
Living in Portugal means having access to good healthcare
Besides the excellent weather all year round and the beauty that Portugal has to offer, moving to Portugal also promises good healthcare. After reading this article, you also know where the Top 10 Hospitals in Portugal are situated.
Consider joining our Facebook Group – All About Portugal For Expats to interact with expats who've gone through the relocation process. You can ask as many questions as you want about healthcare facilities near your neighborhood.

If you need any help with immigrating to Portugal, our professionals at Viv Europe are more than willing to help you achieve your dreams. Contact Us now and start planning your dream life in Portugal!