Last Updated on August 14, 2023 by Laila Oliveira
Portugal and Australia are not just great options for vacations but are excellent choices for expats who want to retire overseas. What makes retirement in Portugal or Australia popular among retirees with the promise of improved quality of life?
When it comes to choosing between these two destinations, which will be your pick? If you find it hard to decide, this post is for you. This article will shed some light on the similarities and differences between these two destinations. By the end, you should be able to decide whether Portugal or Australia can be your new home!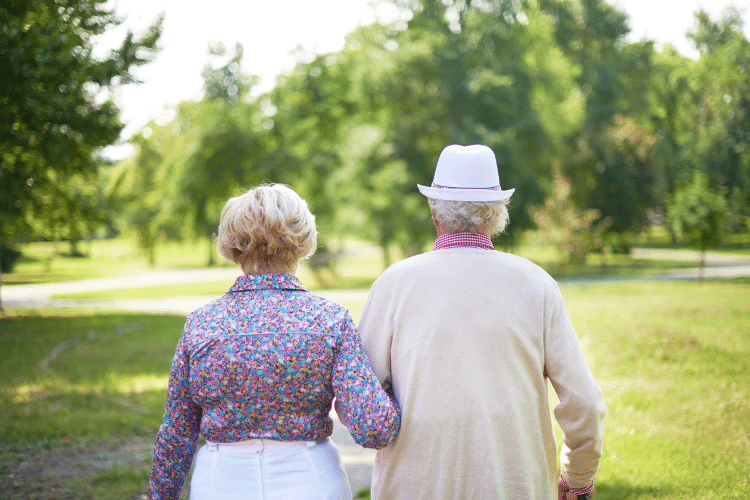 Retirement in Portugal or Australia? Why expats choose them
Choosing the correct country for your retirement is essential. You want a destination that will give you the quality of life you've dreamt of and provide you with the necessary amenities to lead a healthy and fulfilling life. 
These two nations offer different experiences and ways of living, with one unifying factor being a good quality of life. The lifestyle in these countries is very different from other countries. Things always seem more beautiful, organized, and fun. People feel good to be there regardless of what they do that day.
There's no doubt that these destinations are among the best for retirement. However, let's now discover what they offer to make it easy for you to choose.
Similarities between the countries
While Portugal and Australia are geographically distant and have distinct cultures, there are a few similarities that expats might find appealing when considering retirement in Portugal or Australia. Both countries are known for their cultural diversity.
Australia's cities are multicultural hubs with people from all over the world. And Portugal has a history of interacting with various cultures due to its colonial past and role as a trade hub.
Another significant similarity between these two destinations is their tolerance and easygoing nature. Portuguese and Australians are known for their friendly and welcoming nature, making it easier for expats to integrate and feel at home.
You will also be happy to learn that Portugal and Australia offer diverse culinary experiences. Portugal is known for its seafood and Mediterranean cuisine, while Australia's multicultural population influences its food scene.
Portugal vs. Australia for Expats
Australia and Portugal are two great options for retirees from all over the globe. However, what is it like to live your golden years in these two destinations? Let's discuss it!
About living retired in Portugal
Portugal has been a familiar choice for European retirees for quite some time now. Over the past few decades, this nation on the Iberian Peninsula has remained a secret. Its amiable and hospitable population, diverse culinary offerings, and picturesque cities have captivated people's affection for a considerable period.
Retiring in Portugal means a lot of things to different people. For some, Portugal offers an affordable cost of living compared to most European countries. Housing, groceries, dining out, transportation, and entertainment expenses are reasonable, meaning every Euro goes a long way in this country.
Some popular places where expats choose to retire in the country include the Algarve, Lisbon, and Porto. You must navigate the visa and residency process if you're from a non-European Union (EU) country.
Portugal offers several options, including the D7 visa for retirees, which requires demonstrating sufficient income to support yourself without needing to work. It's essential to research the specific visa requirements that apply to your situation.
About living retired in Australia
If you're considering retiring in Australia, the Down Under nation presents an attractive option for retiring, boasting maritime traditions, stunning coastal regions, and modern conveniences. One of the main draws to this nation is the quality of life. 
Australia consistently ranks highly in terms of quality of life, offering a solid economy, modern infrastructure, and a safe environment. The country's overall standard of living can contribute to a comfortable retirement experience.
The country is also known for its outdoor-oriented lifestyle. Retirees can enjoy various activities, from beach outings and hiking to golfing and water sports. The country's natural beauty and abundant recreational opportunities can enhance your retirement experience.
Some popular destinations in Australia for retirees include Gold Coast, Queensland, Sunshine Coast, Queensland, and Margaret River, Western Australia, among many others.
Differences between the countries
As mentioned earlier, choosing between these two countries for retirement is easier said than done. However, understanding the differences will help you pick your preference. Here's a quick breakdown of the main differences between retirement in Portugal or Australia.
Cost of living in each country
It is no news that Portugal is one of the most affordable countries in Europe and beyond. To put this into perspective, Australia is about 87% more expensive than Portugal.
Likewise, the consumer prices inclusive of rent in Portugal are 38.6% lower than in Australia. And the cost of rent is also 41.5% lower than in Australia, according to recent data from Numbeo. Check out the detailed comparison below:
Data
Cost in Portugal
Cost in Australia
A single-person estimated monthly costs (without rent)
€614
(A$ 1,034)
€991
(A$ 1,670)
1-bedroom apartment in the city center
€785
(A$ 1,322)
€1,384
(A$ 2,332)
Family of four estimated monthly costs (without rent)
€2,153
(A$ 3,628)
€3,494
(A$ 5,888)
3-bedroom apartment in the city center
€1,330
(A$ 2,241)
€2,246
(A$ 3,785)
Estimates are from Numbeo as of August 2023.
From the breakdown above, it is evident why many expats are choosing Portugal as their preferred retirement destination. Living a better life in Portugal with the same budget that would only afford you an average lifestyle in Australia is possible. However, it all comes down to your individual spending. You can live an affordable lifestyle in both countries, but generally, Portugal will be more affordable than Australia.
Purchasing a property in Portugal or Australia
The process of relocating to a different country, especially as a retiree, is often followed up by purchasing a property in your country of choice. This is usually because of two main reasons.
First, investing in real estate is often considered safer than most other investments. Secondly, buying property will mean you have a permanent place to call home, which also allows you to benefit from visas and permanent residency incentives.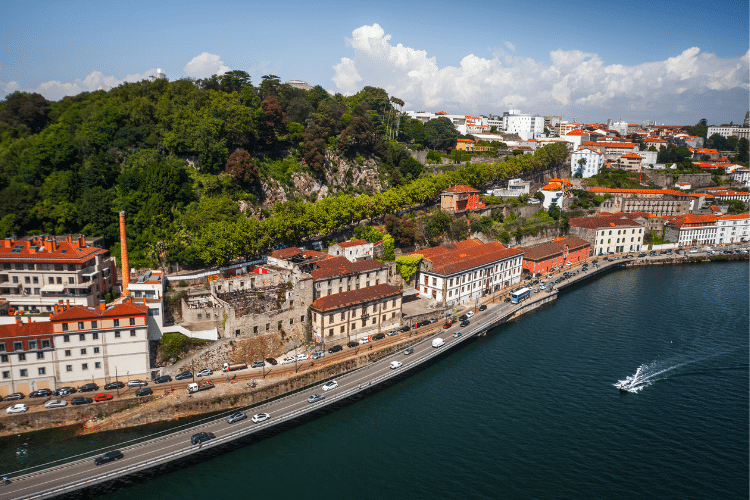 The real estate market in both Portugal and Australia is booming thanks to the improved economy and investor interest in this market. However, the cost of purchasing a property in Portugal is still considerably more affordable than in Australia.
Data
Portugal
Australia
Price per m² to buy Apartment in City Centre
€2,882
(A$ 4,857)
€6,851
(A$ 11,547)
Price per m² to buy an Apartment Outside of the Centre
€1,940
(A$ 3,269)
€5,210
(A$ 8,710)
Estimates are from Numbeo as of August 2023.
Taxes
For anyone interested in retiring in any country, the tax rates are an important factor to consider. Portugal has a progressive income tax system with several tax brackets. The tax rates range from 14.5% to 48%, with additional surcharges for high-income earners.
However, the Portuguese government provides tax incentives for expats who qualify for the Non-Habitual Resident Regime that favors non-habitual residents with no tax residence in Portugal (in the last 5 years) with up to 10 years of tax benefits!
On the other hand, Australia also has a progressive income tax system, with tax rates ranging from 0% to 45%. The country uses a Pay-As-You-Go (PAYG) system, where employers deduct taxes from employee wages before paying them.
In Portugal, capital gains are generally subject to the standard income tax rates, with exemptions for certain types of gains, such as the sale of a primary residence, if certain conditions are met.
Australia has a capital gains tax (CGT) that applies to the disposal of assets. The CGT is calculated based on the individual's marginal tax rate, but discounts are available for certain long-term investments.
With Viv Europe your plans for Portugal
will finally come to a reality
Transport
Portugal has a well-developed road network, including highways and secondary roads, which makes traveling by car a popular choice. On the other hand, Australia has an extensive road network, but due to its vast size, road trips between cities and regions can be much longer than in European countries.
Major highways connect the capital cities, but some remote areas need more road infrastructure. In Portugal, public transportation options include buses, trams, and metro systems in major cities like Lisbon and Porto. There are also regional trains connecting various parts of the country.
The public transportation network is generally well-connected in urban areas, making it convenient for residents and tourists to get around. Australia's major cities, like Sydney, Melbourne, Brisbane, and Perth, have extensive public transportation systems, including trains, buses, and trams.
However, public transportation options are more limited in some regional areas due to the vast distances and lower population density.
Climate
Portugal and Australia have distinct climates due to their geographical locations and topography. Keep in mind that both countries are also diverse in climate within their regions. Portugal has a Mediterranean climate in most of its regions, which is characterized by mild, wet winters and warm, dry summers.
The climate in Australia is not that simple because of its large geographical size. It varies significantly across its vast expanse, ranging from tropical in the north to desert in the interior and temperate in the south.
Also, Australia's seasons are opposite to those in the Northern Hemisphere. Summer is from December to February, autumn is from March to May, winter is from June to August, and spring is from September to November.
Security
Both Portugal and Australia are considered to be safe countries with relatively low crime rates. However, there are some differences in terms of security and safety aspects that you should be aware of.
Portugal generally has a lower crime rate compared to the European average. In fact, it is the seventh safest country in the world, while Australia ranks twenty-second, according to the Global Peace Index 2023.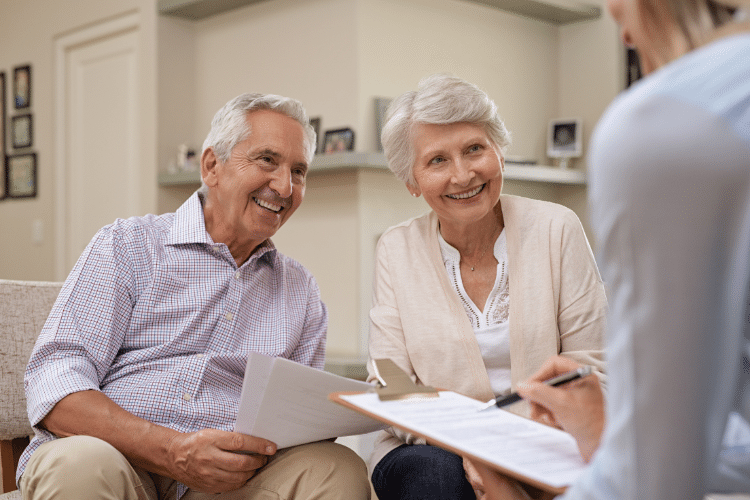 Most areas, including major cities like Lisbon and Porto, are considered safe for tourists and residents. Australia also has relatively low crime rates. Violent crime is comparatively rare, and major cities are generally safe.
However, as with any place, petty theft and property-related crimes can occur, especially in tourist areas or less-developed urban neighborhoods.
Entertainment
The range of entertainment choices in Portugal varies greatly depending on the city you decide to reside in. Lisbon and Porto both provide their inhabitants with a plethora of cultural activities.
Conversely, the Algarve presents a more serene atmosphere, emphasizing nature over bustling activities. Expats in Australia have a diverse range of entertainment options, catering to various interests and preferences. From bustling cities to stunning natural landscapes, Australia offers a wide array of activities and experiences.
How to get a visa in each country
Before relocating permanently to Portugal or Australia, you must go through the residency process that will involve visa application beforehand. Similar to most other countries, different visa types will grant you entry and allow you to apply for a residency permit later on.
In Portugal, the most common type of visa for retirees looking to relocate is the D7, better known as the passive income visa. The Investor Retirement visa (subclass 405) is an option for self-sustained retirees without dependents who wish to retire in Australia.
This temporary visa permits individuals to stay in Australia and travel to and from the country without restrictions for four years. Upon the visa's expiration, its renewal is necessary. Additionally, it allows a partner to accompany the primary visa holder in Australia.
Bottom Line: retirement in Portugal or Australia?
From the information above, both nations present a strong case for why they are a good destination for retirement worldwide. In that regard, it wouldn't be fair to recommend one country as better than the other. It all comes down to your unique desires and preferences.
If you're looking for a European destination with an affordable cost of living and the promise of up to 300 days of sunshine, then Portugal might be ideal. On the other hand, if you are interested in retiring to a faraway land in the southern hemisphere with good infrastructure and a fast-paced economy, Australia is beckoning. 
So which is your pick? Leave feedback in the comment section below. If you're curious about living as a retiree in Portugal, look at our articles about retired life in Portugal and join our Facebook Group – All About Portugal For Expats. 
Whenever you are ready to relocate, contact us for professional immigration guidance. Keeping your goals in mind, we can create a plan that works for you – just like we have for numerous other retirees like you! Happy moving!