Last Updated on May 4, 2022 by Letícia Melo
Are you from South Africa and considering moving to Portugal? If so, then you are in the right place. Let's learn everything about how to move from South Africa to Portugal.
Portugal is a popular destination for people from all over the world. This country is not only beautiful but has plenty of opportunities for anyone seeking a better life for themselves.
So can South Africans move to Portugal? What is the moving process for an average South African like?
These are some of the things that we will discuss in detail in this article. What's more, we are also going to discuss all about the expat life in Portugal and generally what makes Portugal a great country for South African expats.
Tag along to find out how to move from South Africa to Portugal.
How to move from South Africa to Portugal
Just like any other country, before moving to Portugal, you will need to have valid documentation to allow you entry and stay in the country.
In this case, you will need to have a Portuguese residence permit or the Golden visa as one of the immigration services programs. Let's discuss the aforementioned immigration jargon.
Obtaining a residence permit to live in Portugal from South Africa
While some immigration bureaucracies might seem difficult to wrap your head around, it is necessary to understand them to make your immigration process smooth.
First off, for non-EU citizens, having a Visa is not enough to grant you a stay in Portugal for more than 90 days.
In such scenarios, South Africans will need a residence permit to allow them to stay longer. However, to get a residence permit, you will need to meet some requirements, such as:
Types of residence Visa South Africans can apply for?
There are several types of Visas available for South Africans especially if you intend to stay in Portugal for more than 1 year. Here are some of the popular residence visas that you can take advantage of.
D1 Visa – also known as a work visa, is for anyone with a work contract.
D2 Visa – this type of visa is exclusive for those with an intention of starting a business in Portugal
D4 – Better known as student visa is essentially for university students
D7 – This is available for those with passive income or pensioners.
Application for any of these visas usually has different requirements but the process of application is essentially the same.
Each of these visas grants you the opportunity of bringing your family along with you to Portugal through the family reunification program.
Read also: All About Visas to Portugal: Full guide to relocate to Portugal in 2022
How can I apply for a Portugal residence visa from South Africa?
Processing a Portugal residence visa is the first process as far as your move from South Africa to Portugal.
Fortunately, the process is rather painless and quite straightforward. You will be required to present the right documentation to the consulate General of either Pretoria or Johannesburg. If you are not sure what you need to have, schedule a visit to the consulate offices and you will have all the information that you require.
Also, expect a small fee for the visa application process as well. Here are some of the requirements when applying for a residence visa.
A valid South African passport. Should be valid for six months past your return date.
2 passport size photos
Filled visa application form
Proof of sufficient funds
A valid travel insurance
Visa application fees in Rands
What do South Africans need to apply for the Golden Visa
The Golden Visa, formerly known as Residence Permit for Investment Activity (ARI), is a highly sought-after visa for investors from across the globe. This visa comes with several benefits for instance:
Having the option to apply for Portuguese nationality after 5 years.
Freedom of movement across the Schengen areas without having a visa.
Freedom to invest, study and work as a local.
Your family benefits from these privileges as well.
While this visa comes with a lot of privileges, the application process requires extensive knowledge of the Portuguese immigration bureaucracies.
So what are some of the investments that a South African investor needs to do in order to be eligible for this visa?
Make an investment of at least €500,000 to small and medium enterprises (SMEs)
Start a business in Portugal and create at least 10 employment opportunities
Invest a minimum of €500,000 in a Portuguese fund of their choice.
Purchase €500,000 property in certain regions in Portugal
Transfer capital amounting to €1.5 million to a Portuguese bank account with your name.
Remember, the Golden visa application is handled by the Portuguese Immigration Service (SEF) in Portugal and not the General Consulate in South Africa.
Truth is, because of the nature of the investment, there is a lot of bureaucratic processes and it is recommended to have a team of professionals to help with the process.
At Viv Europe, we are experts on issues of immigration in Portugal, we will help break down the immigration jargon and simplify the entire process.
Read also: Complete Guide to Golden Visa in Portugal
What is the cost of living in Portugal?
Generally, the cost of living in Portugal is higher than in South Africa. On average, Portugal is 29.4% more expensive compared to South Africa.
When it comes to the question of the cost of living in Portugal, there is no straight answer to this question. It all boils down to where you decide to settle down.
Big cities like Lisbon and Porto are more expensive than small rural towns. Also, towns inhabited by expats are likely to be more expensive than those with only a few.
Having said that, it is also important to realize that Portugal is one of the most affordable European countries.
In comparison to other countries, living in Portugal is not only affordable but you get to enjoy the same quality of life and services as other European nations.
Compared to South Africa, the cost of living might be higher but you get to enjoy a more quality life.
What are the best places to live in Portugal?
Portugal is increasingly getting popular among expats not only from South Africa but from all over the world.
This country is beautiful and it is common for expats to feel lost especially when deciding what city or town to call home.
To help you in your decision, here are popular options for you as a South African immigrant.
South Africans in Lisbon.
Lisbon the capital city of Portugal is full of life and culture. It is not only a destination for the locals but a home for immigrants as well.
An impressive 21% of the city's population are foreigners giving you a picture of just how popular it is for expats from South Africa and beyond.
Over 50% of the population in Lisbon is of working age, and it is the epicenter of technology and business in Portugal.
Lisbon is a great city for South Africans who are looking to invest and get employment.
South Africans in the Algarve
If you are moving to Portugal because of the warm weather, then the Algarve coast should be your go-to destination.
Other than the all-year-round sunshine, the Algarve has beautiful sandy beaches and long shores.
The Algarve is quite a smaller city compared to Lisbon but is ideal for retirees and anyone who wants to enjoy a slow-paced life.
South Africans in Madeira
This tropical Island in Portugal is a delight to the eyes. It is home to some of the most beautiful landscapes in the country.
But there is more, life in Madeira is not as expensive as in the capital Lisbon. As an expat, you have the luxury of experiencing life on an island with the protection of being in Europe.
What is the weather like in Portugal?
It goes without saying that countries in southern Europe have fair weather as compared to other European counterparts. In Portugal, the weather is predominantly warm all year round with moderate to mild winters.
However, the weather in Portugal is different from region to region. The southern part of Portugal experiences a warmer climate and mild winters while the northern regions get cold and wet winters. If you love warm sunny weather, there is plenty of it in Portugal!
How is the Portuguese economy?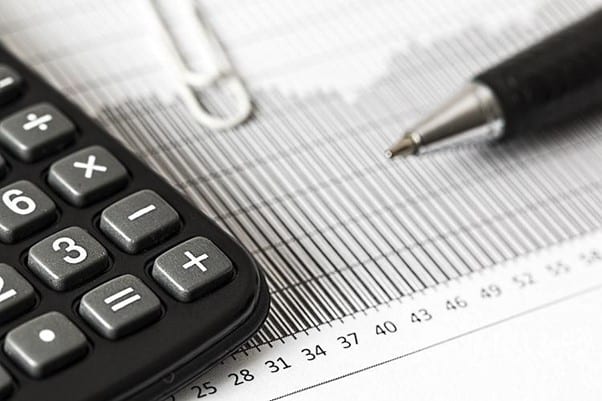 Tourism is the greatest contributor to the Portuguese economy with an input of 5% of the GDP annually.
This is as a result of the fair Golden Visa program and also the warm welcome accorded to tourists and immigrants.
The Portuguese economy has been struggling since the 2008 financial crisis. During this period unemployment rates were at their lowest at 17.7%.
However, the economy has seen a consistent improvement ever since and this has manifested with a significant reduction in the rate of unemployment to 7.2%.
Economy experts expect the Portuguese economy to get better in the coming years.
Is Portugal a safe country?
Portugal is not only safe but peaceful. According to the global peace index, Portugal is ranked fourth which goes to show how safe and peaceful the country is.
The locals are quite welcoming even to strangers, it is uncommon to get into unnecessary confrontations. In fact, the locals go out of their way to try and help tourists.
Another factor that has contributed to the general safety in Portugal is the law against owning a firearm.
In Portugal, you can only own a firearm for hunting or collection. These guns are regulated by the government and self-defense is not a reason for owning a firearm. Because of this law, violent crimes are not as common as in other nations.
However, you should know that petty crimes like pickpocketing and snatching phones do occur in tourist hubs. Be aware of your surrounding and stay safe whenever you go out in public.
Public health care for Immigrants in Portugal
In spite of the many bureaucracies in Portugal, you can always count on public services. Public health care Sistema Nacional de Saúde (SNS) offers the best public medical care service in southern Europe.
It is also so affordable that the majority of the locals choose the public health care system over private healthcare.
As an immigrant with a residence permit, you have access to the public health care system. All you have to do is register at your nearest healthcare facility.
Tourists or short-term visitors also have access to public healthcare but with limited benefits as compared to locals and immigrants with a residence permit.
Working and Studying in Portugal
Education for school-going children in Portugal is not only of good quality but also absolutely free.
However, one downside to public schools in Portugal is the transition to the Portuguese schooling system that will involve learning the language.
What most expats do is enroll their children in international schools where classes are taught in German, French, or English.
When it comes to job opportunities, major cities, for instance, Lisbon and Porto offer the most corporate job opportunities.
The beauty of living in Portugal is that there are provisions for expats who work remotely.
Where do South Africans Usually live in Portugal?
The South African community in Portugal is not that big and often the available expats that are present are quite scattered all over the country.
According to 2019 data, the South African community is ranked 32nd relative to all immigrants in Portugal.
However, the Algarve and Cascais seem to be the most popular locations for South African communities and also other expats as well.
North to Porto is also another popular location for expats because it is relatively quieter and also cooler than southern Portugal.
Adaptation Tips for South African expats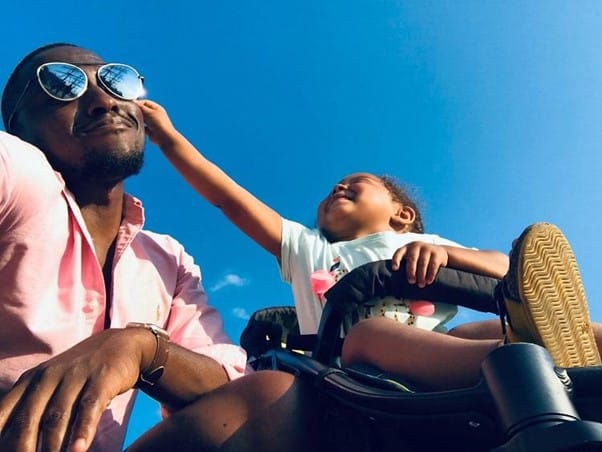 The life of any expat is so much more than simply shipping your belongings and traveling to a new country.
In as much as Portugal is a beautiful country, the transition period of an expat comes with its fair share of challenges.
The process becomes even more daunting when there are children involved in the process. Being aware of what to expect beforehand, puts you in a better place of dealing with these challenges. Here are a few tips that will help you settle in faster.
Learn the Portuguese language – You will quickly notice that not so many people understand other foreign languages and therefore getting by becomes a problem. Learning the local language will make your transition a lot easier.
Do not compare South Africa and Portugal – There is a stack difference between Portugal and South Africa and you shouldn't carry preconceived ideas to a new country.
Give yourself time and be patient with the locals – Keep in mind that transitioning to a whole new culture takes time and will not happen in a day. Moreover, it is highly unlikely that the local people understand anything about South Africa, be patient with them as you learn from one another.
Read also: Challenges of being an expat in Portugal.
What are the benefits of moving from South Africa to Portugal?
Today, moving to Portugal has become popular thanks to the plenty of benefits that are associated with this move.
From a South African perspective, Portugal has so much to offer right from the better standard of living to other benefits that are extended to immigrants in the country.
Here are some of the benefits South Africans enjoy from moving to Portugal.
Better standards of living
Plenty of beautiful recreational sites
Quality education and healthcare
Tax Benefits for expats
When Are you moving to Portugal from South Africa?
Are you ready to move and start a new life in Portugal? Well, if you are, it is our hope that this article will paint to you a clear picture of what to expect as far as the move from South Africa to Portugal is concerned.
While there might be a few challenges, remember that the Portuguese people are very welcoming and will greet you with smiles and open arms.
We recommend joining our All About Portugal For Expats Facebook community and connecting with other expats not only from South Africa but all over the world.