Last Updated on April 18, 2022 by Letícia Melo
There are so many reasons for moving to Portugal and buying a house in Lisbon. Right from being the sunniest country in Europe, to the fact that the cost of living is also lower. Who wouldn't want to live in Portugal? 
Lisbon, Portugal's capital, is just ideal for anyone considering making this important move to Portugal. Not only is the city beautiful, but it also has plenty of friendly people, a promising working environment, and a booming business space.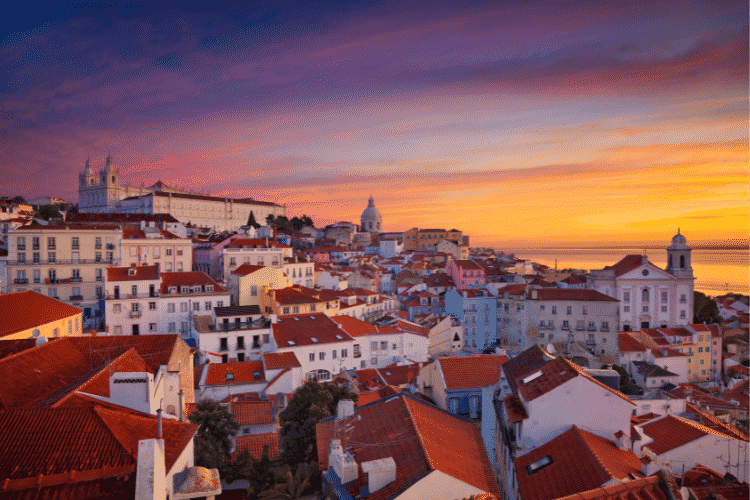 Over the past years, real estate has become an investment opportunity not only for locals but also for expats. Today, there is a great demand for housing than there has been in the recent past.
Are you interested in buying a house in Lisbon? Fret not, this post will bring to the fore all the intricacies that go into purchasing a house in the capital of Portugal. 
We are going to discuss the changes as far as the golden visa programs for investment in real estate in the city of Lisbon. Tag along to find out more!
Why should I think about buying a house in Lisbon?
Lisbon is not only the capital of Portugal but also doubles up as the economic and employment hub of the country.
The insurgence of expats from across the globe looking to settle and work in the capital has created a need for more housing.
Lisbon has taken its place on the global real estate investment map and it is a good idea for you to have a stake in this promising industry.
Here are more reasons why you should consider buying a house in Lisbon.
Lisbon is the European Capital of the future
Lisbon is a very important city in Europe. Portugal's capital plays an important role in entertainment, arts, commerce, media, tourism, and education.
Also, Lisbon is one of the promising financial cities across Europe with a vibrant financial sector steered by the container ports.
By being such a promising future European capital, there is an influx of people from all over the world looking to settle in the city. 
This has presented a need for real estate development within Lisbon and its environment.
Portugal offers benefits for foreign investors
The Portuguese economy is set up in a way that makes the country competitive yet increasingly attractive for investors.
The Portuguese government has made it quite inviting for foreign investors to come and invest in the country. These incentives are relative to factors like the scale, size, and job creation the investment will create.
The major benefits that investors in Portugal enjoy are the tax advantages that are available and the five-year residency permit for Non-EU citizens who decide to invest in real estate in Portugal.
That is not all, the Golden Visa permit is still open for investors who decide to purchase property in certain cities in Portugal.
The real estate business is booming 
First off, the real estate sector is a major player in the Portuguese economy. In fact, on average, the real estate industry accounts for about 7.3% of the total employment in the country.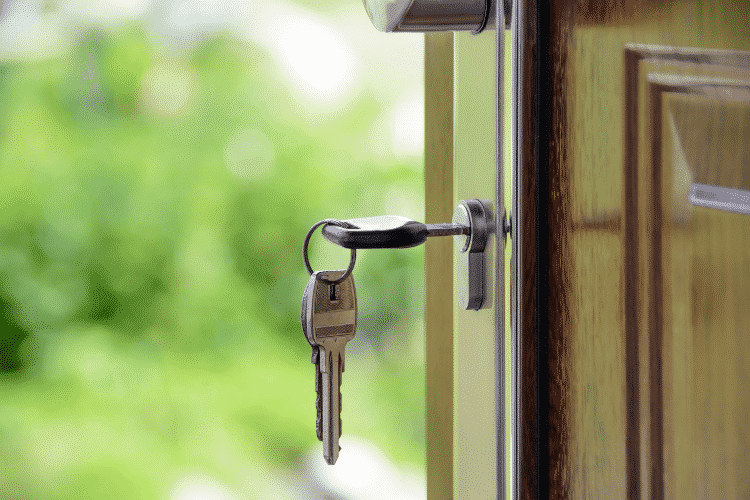 For the past decade, the real estate industry in Portugal has experienced an increase in real estate transactions and also a rise in the prices of houses.
This sudden increase in interest in the real estate industry in Portugal has not gone unnoticed. As of 2019 foreign buyers within Lisbon account for about 35% of all the property investments.
Read also: Complete Guide to Real Estate Market in Portugal
Can a foreigner buy a house in Lisbon?
Absolutely, real estate investment in Portugal, particularly Lisbon is open to any investor from every nationality.
However, it is important to remember that while it is possible to purchase a house in Lisbon, you should first do your due diligence and try to understand the real estate market in Portugal before transacting money.
Also, you should expect a lot of bureaucracies and bottlenecks when it comes to purchasing a house in Portugal. This is not exclusive to real estate investment alone but applies to most public services in the country.
Therefore, it is essential that you let the professionals help you with the process especially if it is your first time.
Step by step process to invest in real estate in Lisbon
Now you know that real estate investment is open to foreign investors. So let's delve deep into the processes that go into real estate investment specifically in Lisbon.
Research and choose your investment
Relative to other cities, you should expect that everything in Lisbon is expensive, and this also includes the prices of real estate.
Property valuation depends on the geographical position of the particular property. The first and most important step for you as a foreign investor is to narrow down your investment objectives and the exact type of property that you intend to purchase.
Ask yourself questions like, where would you want the house to be located? Will you ever consider reselling the house in the future or is it just for family?
These are just but a few of the common questions that you should be able to answer before spending your money on any property.
Prepare the paperwork
Regardless of whether you are a resident or not, you will need to have a tax identification number better known as a Número de Identificação Fiscal (NIF), before investing in real estate in Portugal.
You can easily get this tax identification number from government offices in Lisbon. Secondly, you will also need to provide a valid identification document recognized in Portugal, for instance, a passport or a residence card of any EU country.
This is just to show proof of your current address. Lastly, you will need proof of your income from your home country.
Visit the Property in Lisbon
The first step that comes before visiting the property is to first find the ideal property for you. This is where you go deep into research on real estate websites or even contact legal real estate agencies.
It is only after pinpointing the right property that you can either decide to check it out in person or decide to send a legal representative on your behalf.
It is often recommended to present yourself in person to ascertain that the property is valid and actually exists. Visiting the prospective properties will give you the chance to pick the one that best fits your needs.
Get your documents settled in Portugal
If you thought you had dealt with enough paperwork, well this is where the real bureaucracy begins. You will need to collect the following documents about the property you intend to purchase.
Ficha Técnica de Habitação (Housing Technical File) This is a document giving the technical description of the house.
Caderneta Predial (Building book) – You will be required to get this document from the finance department proving the tax regularity of that particular property.
Licença de Utilização (License of Use) – You should request this document from the Parish council of the respective house. This document shows the purpose of the property you intend to purchase.
Certidão do Registo Predial (Certificate of Land Registry) – This document certifies the content of the property and also confirms your legitimacy and also of the previous owner.
Transfer the payment and sign the deed
Now that you have gathered every document necessary, it is time to process the necessary payment.
Today there are several methods of making payments to Portugal especially when you are outside the Eurozone.
Companies like world remit and Xoom are legal and will help you to transfer the payments to a Portuguese account. 
Be sure to countercheck when the best time to convert your currency to Euro is. However, remember that you should never agree to process any payment before you receive a dully signed contract and ensure that the transfer is also safe.
Similar to any other transactions, finalizing the arrangement will only happen once the seller receives the money. Once the seller receives the money and both parties are satisfied, then it is time to transfer the deed of your brand new property in Lisbon into your own name.
Once you sign the deed into your name in the presence of the seller, you can now consider yourself the newest homeowner in town.
How much does it cost to buy property in Lisbon?
Buying a house in Lisbon may vary a lot in price depending on the parish. Let's have a look at some of the prices per square meter in the popular parishes in Lisbon.
| Parish | Price/m2 |
| --- | --- |
| Santa Clara | 2,788 €/m2 |
| Alvalade | 5,148 €/m2 |
| Ajuda | 3,990 €/m2 |
| Belem | 6,525 €/m2 |
| Parque das Nações | 6,388 €/m2 |
| Avenidas Novas | 6,029 €/m2 |
| Campo de Ourique | 6,066 €/m2 |
| Estrela | 5,518 €/m2 |
| Misericórdia | 6,020 €/m2 |
How much is rent in Lisbon?
Again, Lisbon is the most expensive place to live in Portugal and the same also is true for rent. Let's have a look at the average rent of a 1 bedroom apartment in some of the popular parishes within Lisbon.
| Parish | Price |
| --- | --- |
| Santa Clara | €505 |
| Alvalade | €625 |
| Ajuda | €635 |
| Belem | €665 |
| Parque das Nações | €670 |
| Avenidas Novas | €675 |
| Campo de Ourique | €700 |
| Estrela | €720 |
| Misericórdia | €800. |
Can I apply for a Portugal Golden Visa to invest in a property in Lisbon?
Unfortunately, the Golden Visa program does not apply to the purchase of property in Lisbon and any other densely populated cities, for instance, Porto and also the Algarve. 
Other than the population density factor, the value of the property also determines whether you are eligible for the Golden Visa program or not.
Is making a real estate investment in Lisbon worth it?
Lisbon is not only the capital of Portugal but also the major economic hub of the country. What's more, Lisbon is also a major financial city within Europe which says a lot as far as its potential for business is concerned.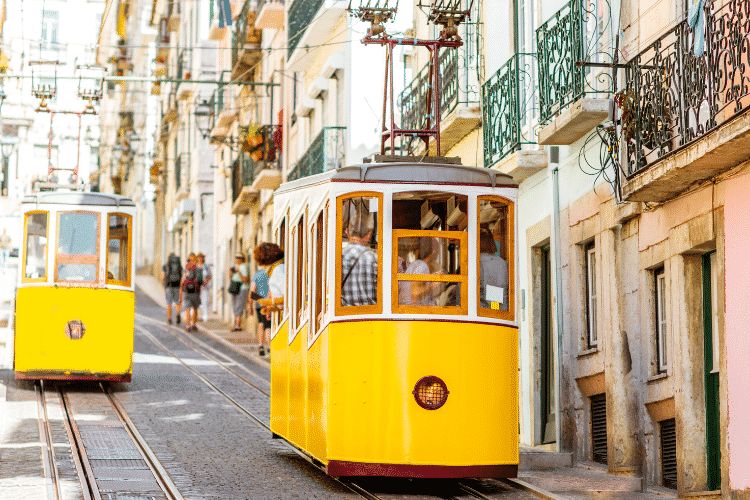 While every economic factor points out to Lisbon as a good place for investments and business, the ultimate decision will remain with you. Do your own due diligence and figure out if the real estate market in Lisbon is worth the try or not.
When are you buying a house in Lisbon?
So are you ready to venture into the real estate world in the capital of Portugal? Well, if your answer is yes, then you might just be setting yourself up to a good start.
Over 35% of real estate investments in Lisbon are from foreigners. This goes to show that Lisbon is a trusted investment city not only by Portuguese citizens but also by other investors from around the globe.
While you may not be eligible for the Golden Visa program, you should know that Lisbon has so much more to offer in the way of business, investments, and also employment.
The process of buying property in Lisbon or any other city in Portugal can be overwhelming especially when handled by yourself.
It is ideal that you work with experts who will do the heavy lifting and also deal with the bureaucracy on your behalf. Our experts at Viv Europe are willing to help you buy your dream property in the heart of Portugal, Lisbon. 
Also, join other foreign real estate investors on our Facebook page for expats and get to interact with others who have been in the same position as you before.