Last Updated on December 23, 2022 by Laila Oliveira
Although Cascais has its fair share of beautiful beaches and other interesting sites, its proximity to Lisbon is the major draw for expats and locals alike. With this city's newfound attention, is finding a rental in Cascais any more difficult than in other regions? Certainly not!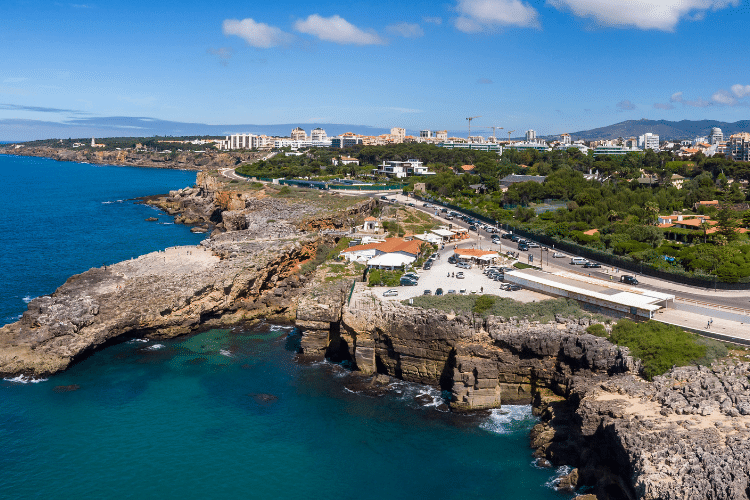 This city's exclusivity and relatively higher cost of living than the current Portuguese standard make it accessible to the affluent. While this is true, cheaper neighborhoods within the city have more competition than others. This city is nestled close enough to the capital, making it ideal for anyone looking to escape the chaos of the busy city.
If you're unsure how to find a rental in Cascais, this post is for you. Take a look at this comprehensive breakdown of what you need to know to find the right rental property in this beautiful city.
Living in Cascais is trending
As mentioned earlier, Cascais has been getting more attention recently than in previous years. This is not a coincidence. To begin, living in Cascais is exactly what you would imagine living in an upscale neighborhood would be. A cool, calm, and collected environment perfect for raising a family.
This city also boasts of having a handful of international schools that provide different curricula, including the local Portuguese system.
Other than that, Cascais has beautiful beaches with plenty of high-end restaurants and bars overlooking the sea.
One of these magnificent locations is the stretch between Quinta da Marinha Health Club and Casa da Guia. The string of restaurants perched up high will expose you to the incredible views of the sea. These are just some reasons why Cascais is quite popular among expats.
Rise in expat community
According to the data provided by Pordata,15.9% of the population is foreign, which is quite a lot, considering the nation's foreign population average is currently at 6.7%.
Lisbon is the nation's financial hub and is also a major employer, particularly in the corporate world. Since Cascais is only about thirty minutes away, many expats working in the capital find it easier and more relaxing to live away from the city's hustle and bustle.
Essentially, Cascais is a hub for the foreign population who are after an outstanding quality of life. For many expats working in Lisbon, the major decision they have to make is whether to live in Lisbon for a more urban vibe or further away in destinations like Cascais, which is closer to nature and provides better accommodation with larger houses with well-manicured lawns.
For many expats, this is a relatively easy decision to make, given the benefits of living in Cascais hence the significant rise in the expat community.
Long-term rentals vs short-term rentals in Cascais
When finding a rental in Cascais, you can explore two options: long-term and short-term rentals. While both accommodations are available, the right one for you will depend on your unique circumstances, like how long you plan on staying in Cascais.
As the name suggests, short-term and long-term rentals are accommodations based on the specific length of stay. Long-term rentals are for at least 1 year. This type of accommodation is ideal for those with families who have relocated to Cascais permanently. Payment of rent is on a monthly basis for the most part.
Short-term rentals, on the other hand, are popular among short-stay tourists. Such accommodations are charged daily and are often more expensive than long-term rentals.
Short-term rentals are quite popular when many tourists visit this destination during the peak summer months.
The challenges of finding a rental in Cascais
With many expats turning their attention towards this exclusive neighborhood, you can expect a few challenges when finding a rental in Cascais.
Other than that, during the peak summer months, demand for accommodation is also quite common to outstrip the supply, resulting in an increase in cost and a significant reduction in the number of houses for rent.
However, most of these challenges are often short-lived. Getting ahead of some of these problems is making preparations early enough.
Be sure to find accommodation during the less busy seasons when there is a relatively lower demand for accommodation.
With Viv Europe your plans for Portugal
will finally come to a reality
Vacation rentals give tenants much more profit in the summer
Vacation rentals, better referred to as short-term rentals, provide accommodation for short-stay visitors. This kind of accommodation is common, especially during the summer when tourists flock to the Lisbon and Cascais areas.
Since most tourists are often in transit to various other destinations, their go-to type of accommodation is vacation rentals.
In comparison to long-term rentals, vacation rentals are often quite more expensive. Since Lisbon is also generally more costly than Cascais, it is common for tourists visiting the capital to find accommodation in Cascais.
There are several websites where you can easily find such rentals, the popular one being Airbnb. With daily charges ranging from €30 to as high as over €100 per night, landlords profit more during the summer months.
However, the cost of short-term rentals per night is relative to the specific type of housing and the conveniences that the rental comes with.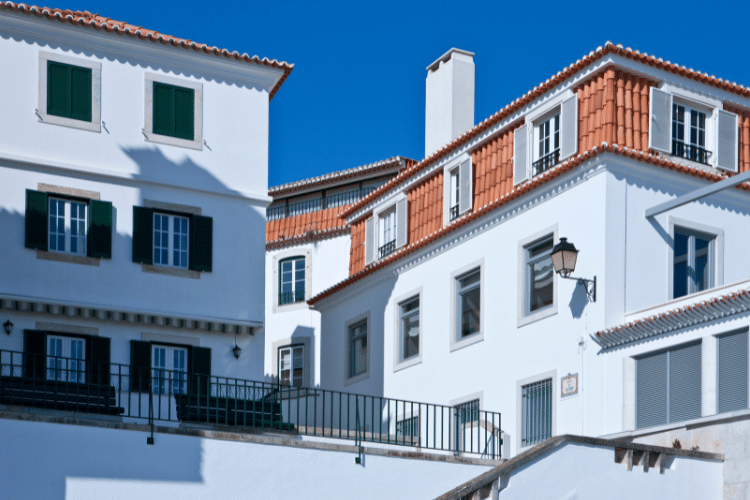 Cascais rental prices rise every year
It doesn't come as a surprise that the cost of rent in Cascais has been rising yearly. Like most other places in the world, global inflation has gotten into every sector, including real estate. Another cause for the increase in rental prices is the popularity that Portugal has attracted in the recent past.
As mentioned above, the average foreign population presence in Cascais is close to 16% and is only expected to rise. Basic economics dictates that an increase in demand comes with a subsequent increase in cost, which is what is happening to this beautiful destination.
On average, the current rental price in Cascais is €17.2 per m2, according to Idealista. This is quite a significant change compared to 2020 and 2021, where the cost was €13.3 and €13.4, respectively. Although rental prices have been steadily rising over the last couple of years, you should know that it is still within the acceptable range in contrast to other European destinations like London or Paris.
Is it worth renting a house or apartment in Cascais?
Just like any other major decision in life, choosing whether or not to rent an apartment in Cascais is a personal judgment. Once you are objective about your needs, it will be easier to make an informed decision.
That said, it's also important to emphasize that Cascais is one of the most sought-after destinations by expats.
Judging from a foreign population of about 34,097 residents, it is fair to conclude that plenty of foreign nationals find this place ideal for both short-term and permanent stays. This city is beautiful and has the advantage of living close to Lisbon's capital.
However, you also need to remember that Cascais is among the most luxurious destinations, and living here might be more expensive than other places. It would be best to consider this before renting an apartment in Cascais.
How to choose or find a good rental in Cascais
Now that we have already established that Cascais is a good place to call home, how do you land your dream rental apartment? Well, you can take three main approaches to find the ideal rental for you. Let's discuss them!
Search a lot on real estate websites
The saying "google is your friend" has never been more accurate, especially when looking for rental apartments in Cascais.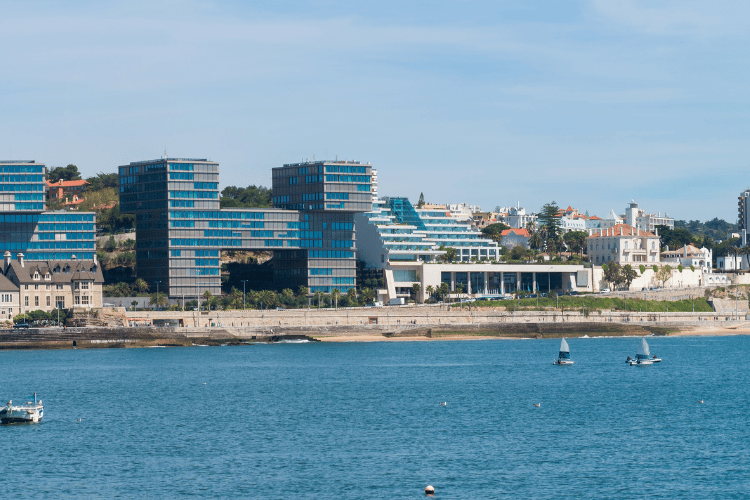 Similar to other things, taking your search online should be the fastest way for you to know what options are available. However, it's normal for you to be overwhelmed by the choices.
For this reason, it's important first to have your objectives in order before searching online. Take a minute to consider the specific neighborhood you would like to live in. Also, consider your budget and the type of house you might be interested in.
This will go a long way in helping you filter down your search to specific types of houses in a few chosen neighborhoods.
For short-term rentals, websites like Airbnb might be helpful; however, for long-term rentals, you should focus your search on websites like Idealista or Kipper Tree.
Make contacts with tenants in Cascais
Other than searching online, another way of finding a rental apartment is to get the contact of tenants from the specific neighborhoods you are interested in.
This method is quite beneficial because you will get first-hand information from someone who has been in your situation before and might have invaluable information.
What's more, they could also link you up with good landlords, shortening your search significantly. Since finding the right contact is often a problem, be sure to join our Facebook Group – All About Portugal For Expats. There is always someone willing to help out.
Talk to real estate experts
If all else fails, a real estate expert will always be there to guide you the best. Although their services might include a fee, they are the right people to consult in anything related to real estate. Established real estate experts have enough resources to be able to advise you accordingly, depending on your accommodation objectives.
A certified real estate agent will also help you navigate the bottlenecks and tie-downs you are bound to experience when renting or buying property in Portugal.
Best cities for finding a rental near Cascais
If, for some reason, you cannot find the right rental apartment for accommodation, fret not! There are several other smaller towns and neighborhoods a short distance away from Cascais that you can explore further.
The good news is that a reliable transport system connects you not only to Cascais but also to Lisbon whenever you need to travel. Here are some of the best cities and towns within a five-mile radius of Cascais.
Estoril
Abuxarda
Cobre
Sao Joao Do Estoril
Birre
Bicesse
Alcabideche
Do you want to come and live in Cascais?
Isn't finding a rental in Cascais easier than you had imagined? Now that you're aware of the intricacies that go into finding a rental in this city, landing a rental shouldn't be a problem.
However, before finding a rental, finding your way to Cascais is the first step. So if you are ready to make the big move to Portugal, be sure to reach out to our team of professionals at Viv Europe, who are always ready to guide you.
Viv Europe has helped many people realize their dreams of moving and settling permanently in Portugal. There is so much awaiting you in this country, and it all begins by making an effortless transition with the right people in your corner. See you soon!