Last Updated on August 3, 2022 by Victor Queiroz
The decision to move to a whole other country is life-changing. Portugal really is a great place to live. But before you book your flight, there's a lot to do to get ready. As we have been through this process ourselves, we've come up with this Portugal relocation checklist with 10 essential steps.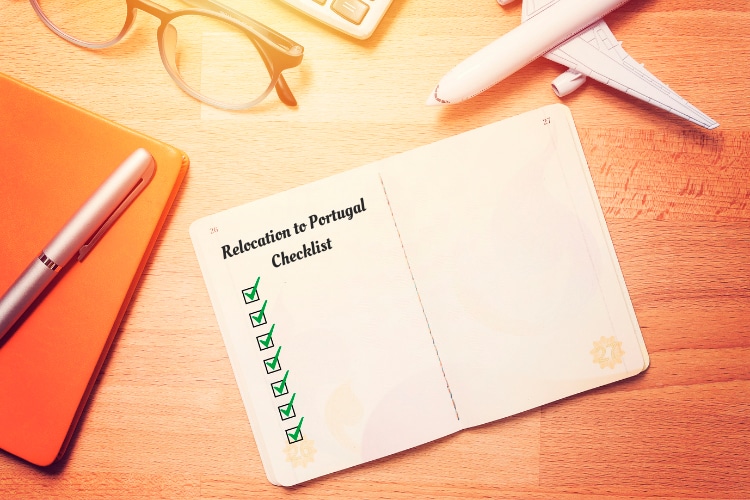 Get to know the most important things to check off your list before embarking on a new life in Portugal. Follow up!
1. See what kind of residence Visa you can apply to
It may sound obvious, but your visa is definitely the most important thing to think about when moving to Portugal. After all, you will need a Visa in order to enter and live in Portugal legally. That is, unless you or your partner have citizenship from an EU country.
There are many types of Visas to Portugal related to the activity that you are going to perform. The most common ones are as follows:
Work visa (D1)
Study visa (D4)
Golden visa
Business visa (D2)
Passive income or retirement visa (D7)
In case you are going to Portugal to be with a family member that already has a Visa, you can apply for the Family Reunification process (D6 visa).
Each visa has specific requirements, but all of them grant its holder permission to enter the country and get a Residence Permit. Then, you'll be free to live life as a Portuguese would.
If you want more information on the matter, read our full article All About Visas To Portugal.
2. Organize your passport and other documents
Another one of the first things on your Portugal relocation checklist should be checking how your documents are. This is the stage to check if you need to renew the passport, get a second life birth certificate, marriage certificate, among others.
And not least, translate the documents with a professional translator into European Portuguese. Also, it is an excellent idea to get each of these documents with the Hague handout.
Don't forget to make copies and translations of your driver's license, criminal history, and all kinds of documents that might be relevant in Portugal. Your future self will thank you for it.
3. Research which Portuguese region you want to live in
Portugal may be a small country, but it really is diverse in culture and traditions. Each region is proud of its history and nature, which makes it difficult to choose only one.
From north to south, mainland or islands, Portugal is beautiful.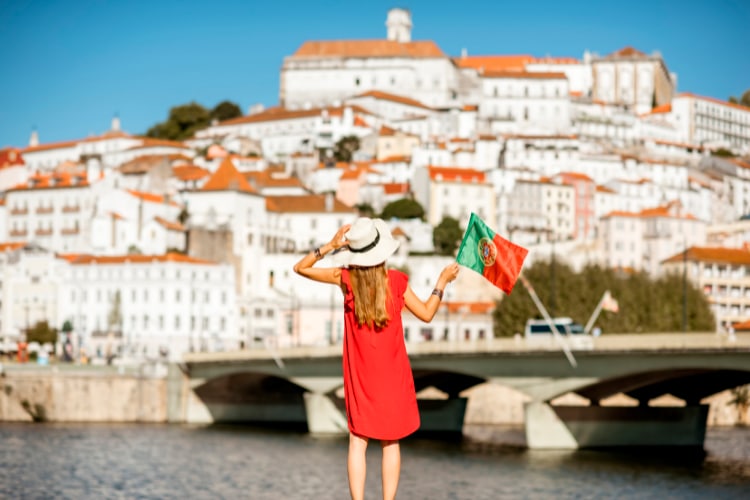 However, we can point out that expatriates tend to choose some regions to live in. The expat communities in Portugal are located mainly in the following cities:
Lisbon
Cascais
Porto
Braga
Albufeira
Lagos
Funchal
If you are willing and able, going on a scouting trip to Portugal is a great idea to really decide which region is best for you. After all, you'd get to see them for yourself before committing to a new beginning.
Check out our article Top cities to live in Portugal for Expats to get some ideas.
4. Find a nice house or apartment for the family
Now you're sure about what region to live in Portugal, it's time to find your family a new house or apartment. This step is very important, after all, you will be choosing a new home.
It should be the right size, well located near your work, in a nice area of town, not too noisy, near hospitals and cool restaurants. But how can you purchase or rent a property if you don't know the region or speak Portuguese?
Well, you can try and research the market, visit the best Real Estate websites in Portugal, contact the landlord and schedule online meetings. But let me tell you in advance, it's no easy thing to do.
That's when you should consider having a representative visit properties and negotiate on your behalf in Portugal. Lucky for you, real estate assistance is one of the main services we provide at Viv Europe.
5. Get a job, enroll in school, or plan to invest in a local business
Before you apply for a Visa, you must make sure you fill its requirements. For example, before applying for a student visa, you need to get into college and enroll. If you want to apply for a Work visa, first you need an offer of employment signed by the company or a promise of work. And so on.
So it's time to be prepared for your new life. And this you should always do in advance. Search for a job online and get to know the labor market, research the best universities in Portugal, and consider investing in a new business.
If you plan on opening a business, you must research how to do it from abroad before applying for the visa. And that includes opening a bank account in a Portuguese bank too.
Therefore, to make your Portugal dream a reality, you need to be very organized, and research and plan ahead.
6. Take out health or travel insurance
Another vital thing to check off the Portugal relocation checklist is to take out health or travel insurance. In order to apply and obtain a visa to Portugal, you must get insurance that covers the entire period of your stay.
And it's not just any travel insurance. You need to make sure that the insurance that you choose has coverage of the expenses of repatriation in case of a serious accident or even death. Besides that, potential urgent medical expenses is needed, along with the minimum amount of coverage required of €30,000.
Check out our complete article International travel insurance to Portugal: which one should I choose? to know all the details about it.
7. Apply and get your visa
Now you made sure you have everything you need to apply for a visa to Portugal, it's time to actually do it. The online visa application process, whatever it may be, it's usually done through the VFS Global website.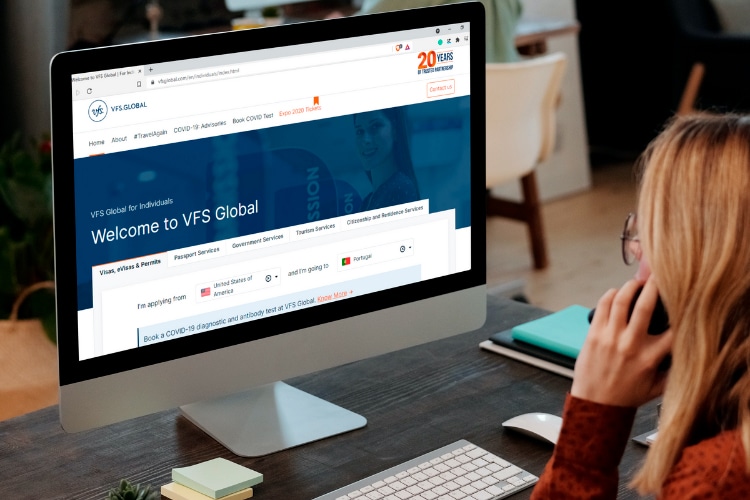 Once you have all the documents in hand, you must begin your visa application, fill the form, and book an appointment. Then, you must pay the visa application fee, attend your scheduled appointment at a Visa Application Center in person and wait.
As soon as your visa application is accepted, you will receive an email or SMS. This process can take months, but you can always track the progress of your application online. Your passport will then be sent back to.
We at Viv Europe understand that this may be a complicated process, and we can offer professional guidance on the matter if necessary.
8. Get your belongings shipped to Portugal
Now that all the bureaucratic steps about your relocation to Portugal are complete, it's time to figure out how to take your stuff with you. Most expats, when they move to Portugal, usually bring full bags, but nothing too exaggerated that doesn't fit in the plane's hold.
Of course, you don't have to take your couch, the fridge, and the piano, but if you want to, you can do it. There are moving services that charge cheaper amounts than airlines for moving furniture, heavy objects, and so on. You can ship it on large container ships across the ocean or travel many times and bring new things with each flight.
Or you can also be minimalist and separate yourself from your material belongings. And of course, there are furniture stores, bookstores, and art galleries in Portugal too. No need to bring grandma's old curtains.
If you want support to pack, move and unpack your furniture with extra care to Portugal, we reccommend the company Three Movers. You can have access to their website at https://threemovers.com/portugal-international-moving-companies/.
9. Prepare yourself to understand the Portuguese way of life
Last, but definitely, a very important step to take before coming to Portugal, you should get to know the culture. Okay, you are not in Portugal yet, but you should be prepared to live within a different society with different traditions.
The Portuguese way of life can be a wonderful way to approach life events, but it does not always please every expat.
You shouldn't expect to move to Portugal to do things like in your country, after all, you are an immigrant. After moving, you will have to adapt to the new country, whether you like it or not.
Adapting to a new country is a long process, one that can best be tackled when faced head-on. Things will be different, but change is worth it if it's for the better.
Read also: Expat family in Portugal: how to make adaptation easier for everyone
10. Have a closure of life in your country
Life as you know is about to change forever. Living in Portugal will be, without a doubt, an amazing experience for you.
However, as in any big moment of change in our lives, we must make sure we have a proper closure.
You shouldn't move to a whole new country while leaving things unsolved. If there's someone you need to say goodbye to, say it. Don't hold grudges, and be sure to say I love you to your friends and family.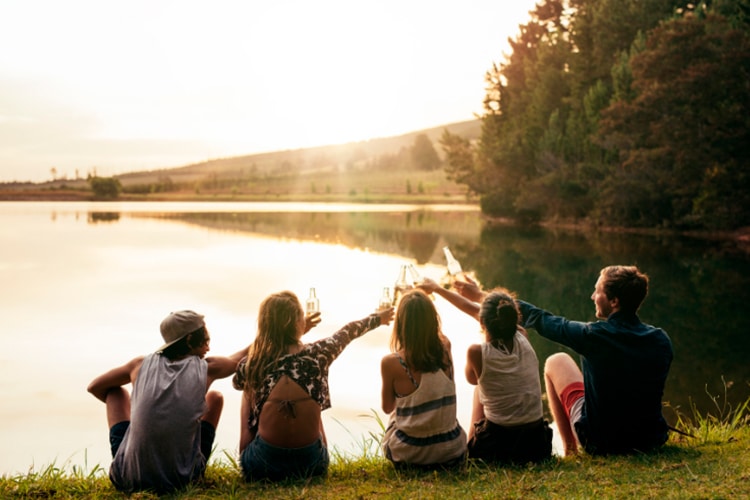 It's time to schedule farewell parties, hug your grandmother, and eat typical food from your land.
To start an adventure in Portugal in the right way, finish the cycle in your beloved country. And rest assured that this doesn't mean goodbye forever, but I see you later.
Portugal relocation checklist complete! Time to pack your bags and get a plane ticket
You've come a long way so far, and the adventure is just beginning. Portugal and Europe are a world of possibilities. Anything is possible, and you are on the right way to doing something great with your life. Welcome to the club, explorer!
You will join the thousands of people from around the world that chose Portugal as their new home. Now your Portugal relocation checklist is all done, it's time to find the best flight and arrive safely to Portuguese lands. Join our Facebook group All About Portugal For Expats to get to know the community.
Do you need any help relocating? Viv Europe can help you in any stage of your relocation process to Portugal. From visa appliances to buying property or even opening a bank account. You can count on our professional team to guide you to this wonderful country.
Contact us and tell us how we can be of service. We'd love to help to make your Portugal dream a reality.