Last Updated on January 14, 2023 by Maryam Siddiqui
Moving abroad is a bold move. Still, in the last few years, thousands of people from all over the world are choosing to relocate to Portugal. As the relocation process involves a great deal of decision-making, going on a scouting trip to Portugal is extremely helpful.
But how can going on a trip help you plan your relocation? What exactly is a scouting trip, and what should you pay attention to before moving to Portugal?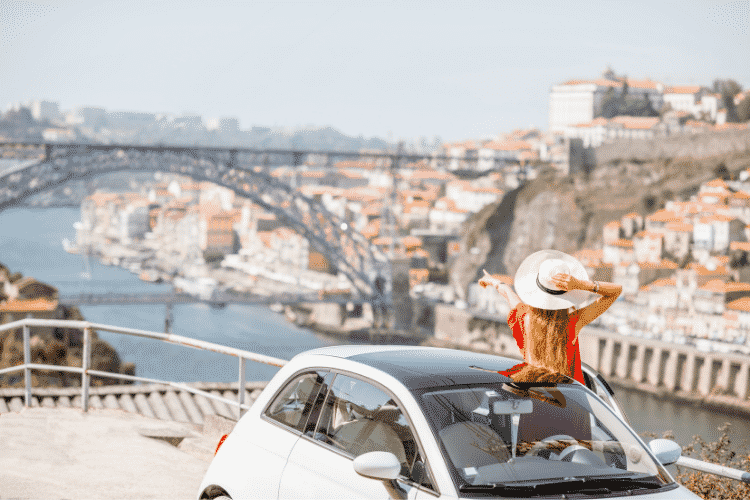 We've selected some excellent tips for expats moving to Portugal. So if you want to make sure you make the best relocation decisions ever, keep reading!
Going on a scouting trip to Portugal before relocating
Sometimes, the only way to make sure something is done right is by doing it yourself. You can read tons of articles about living in Portugal. Then you can ask ten people their opinions, and you'll get ten different points of view. But either way, it is still not your own opinion.
The best way to be sure that you have a life-changing experience, really, is by doing it yourself.
So, a scouting trip to Portugal is perfect for giving you a sneak peek of what your life can be like.
Even though there are expenses related to it regarding transport, accommodation, and so on, if you're definitely considering doing it, it is worth it.
So turn your scouting mode on, and let's dive into what makes a scouting trip to Portugal successful! Here is what you need to know to make your trip as certain as it can be.
1. Know what you should look for
Remember, this is a scouting trip. You'll be examining the terrain before attacking it. So have in mind what it is you're looking for.
A scouting trip to Portugal may help you to:
You might also like to read: Moving To Portugal Won't Solve Your Problems, But Can It Help?
2. Consider meeting a Portuguese guide
Once you are in Portugal and are going to learn all you can about the country before moving, why not have a local guide with you?
An experienced Portuguese guide can help you make arrangements, such as finding a place to live with utility services and help you navigate the cultural and language barriers. They can also connect you with resources such as local organizations and job opportunities.
A guide can also introduce you to other expats or locals who have made the move to Portugal, providing you with valuable networking opportunities. Sounds helpful, right? Get in touch with Viv Europe and discuss your plans now! 
Overall, meeting a Portuguese guide before moving to Portugal can provide you with valuable information and support as you navigate the process of relocating to a new country.
Additionally, it's always great to have a local friend show you around in a new place, especially if you don't speak the language yet. You will have plenty of time to learn to speak Portuguese as well, but talking to residents really helps you get a better idea of what it's like to live in Portugal.
Not to mention, by hanging out with Portugal residents, you get to know the best places to eat, to shop and also learn day-to-day tips, like short ways and the fastest post office.
3. Make your own to-do list
If you're taking your time to explore Portugal with your own eyes before settling down, you should go prepared.
Keep in mind what it is that you will be looking for. What cities are you considering, and what should you pay attention to out there?
Your to-do list could go a bit like this:
A to-do list for a scouting trip in Portugal is important because it helps you organize and prioritize all of the tasks and information that you need to gather. It also helps you to stay on track and make sure you have all the information you need before making a final decision.
But of course, this is just an example. Depending on what lifestyle you want in Portugal and what goal you have for your scouting trip, you should set different activities.
With Viv Europe your plans for Portugal
will finally come to a reality
4. Prepare your exploration in advance
Whether you're going for a house hunt or exploring different neighborhoods, be sure to schedule your visits in advance.
You never know when you're going to have extra expenses. Based on your research, create an itinerary that allows you to visit the places you want to see while also leaving room for flexibility.
You know that you are on a hunt for the best places to move in, but that could only happen if you have done enough of the homework prior to the trip. This means that before your trip, research the best places to visit in Portugal, such as popular tourist destinations, lesser-known gems, and local hotspots. As stated earlier, a to-do list will ease the process.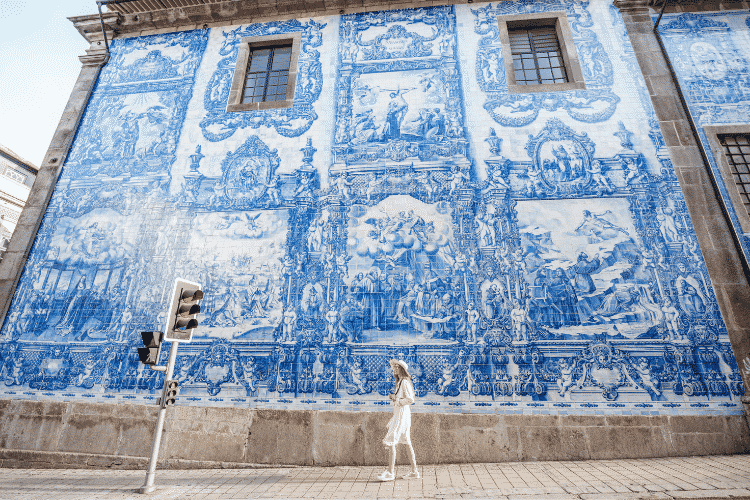 And, of course, you can never be too careful with your own health. Healthcare in Portugal is known for its high quality, especially in Lisbon and Porto, but visiting the hospital during a trip is not something to look forward to.
5. Don't be a tourist
It's easy to lose focus and think this trip is simply a vacation, but this isn't a pleasure trip. Think of your scouting trip to Portugal more like a business trip for your future self.
Here's how you can simply avoid being a tourist: stay in a local guesthouse or vacation rental, which will give you a more authentic experience and allow you to interact with locals more easily. Try to explore lesser-known areas and neighborhoods to get a better sense of what it's like to live in the country. Lastly, don't be afraid to ask locals for advice or strike up conversations.
There sure is a lot to do in Portugal! And tourists do have a lot of fun. But if you're planning on living here, you need to work harder on your relationship.
Dive deeper into what it means to be a Portuguese. This European country offers a great quality of life, a rich culture, and very pleasant weather all year round at surprisingly low costs.
6. Get to know how other expats in Portugal live
The idea of moving to Portugal is not that new anymore. Many expats from English-speaking countries are choosing to enjoy life here. So there are many expat communities all over the country.
However, the matter of how families adapt to a new country is often underestimated. It should be on your mind from the moment you decide to move.
Living in Portugal is great, and moving is exciting. But being away from family and loved ones is hard. You will have to learn to deal with the distance and also to make new friends. Having a support network after relocating is crucial for your adaptation!
Trying to look out for other expats in Portugal and learn about their experiences living in the country. Here's how you can do it:
So don't be shy and contact other expats in Portugal for lunch, coffee, or a picnic. You can learn new things from anyone, even if it means learning from their mistakes.
7. Don't rush
Even though it may seem like a big deal to get to know the country before officially settling down, take your time.
Moving to a new country is a big decision, and it takes time to get a sense of what it's like to live in a particular place. Rushing through your exploration can lead to missing important details or considerations that may be crucial when making a decision.
You don't need to make any choices right away if you're not comfortable. Portugal will still be there tomorrow, and you'll be better off making choices that you're sure about.
If Portugal does not seem right for you, keep looking. I'm sure you'll find your ideal place in the world somewhere else.
But if you do decide to join this beautiful country, we'll be waiting to welcome you!
When are you coming on your scouting trip to Portugal?
Now you know how to enjoy your scouting trip to Portugal best, pack your bags and come explore the country on your own.
We're sure you'll see things in a new light and possibly fall in love with different parts of Portugal than those that you see online. Contact professionals to make your relocation journey smoother and get help with your scouting trip.
If you're curious about living here, join our online community! Viv Europe manages a Facebook Group – All About Portugal For Expats, where people share their doubts and experiences. You're more than welcome to ask away or give us your best tips.
See you in Portugal!