Last Updated on March 13, 2023 by Laila Oliveira
Is it a far-fetched idea to expect that a region populated with 2.27 million inhabitants would have good healthcare? Of course not. Central Portugal's beauty, safety, and development make it a fantastic destination for expats and locals. And being home to such a large number of people means that healthcare needs are a top priority. Continue reading all about the best hospitals in Central Portugal!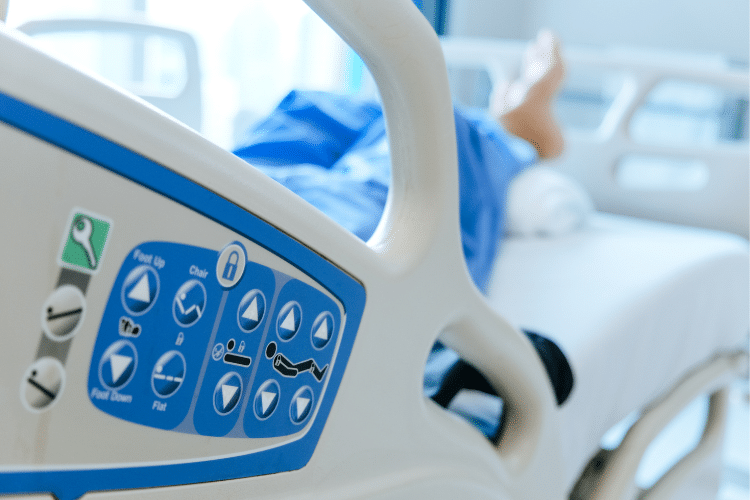 To help expats and tourists be prepared for all kinds of emergencies and healthcare concerns, we've compiled a list of the top 5 hospitals in the Central region. The South and North are ever so famous for their facilities and infrastructure, but this region isn't far behind either.
Whether it's public or private healthcare, the region is equipped with some of the best facilities and equipment in Europe. Without further ado, let's guide you through the healthcare system in Central Portugal, with estimated prices and how to access them as an expat.
What are the best hospitals in Central Portugal?
Whether you are a local, an expat, or a tourist, Portugal's healthcare provides you with high-quality medical care. Well-known hospitals in Portugal are generally located in the major cities of Lisbon, Porto, and the Algarve region.
However, that does not mean these are the only good healthcare facilities in the country. You must know that some of the best hospitals are found in Central Portugal.
Central Portugal is relatively affordable compared to other parts of Europe, and that is also reflected in its healthcare. The region does not fall short of both, public and private hospitals, and smaller healthcare centers. We will discuss how health centers differ from hospitals and the scenario of private versus public hospitals.
If you're an expat or tourist planning to visit Central Portugal, you should first familiarize yourself with the best hospitals there, just to stay prepared.
Here's a list of the top five hospitals in Central Portugal for your ease, in no particular order:
Continue to read the entire piece to learn about the best hospitals in Central Portugal available for you.
Coimbra Hospital and University Centre
This world-renowned medical institution provides top-quality healthcare services to locals and expats. The hospital has updated facilities with a highly skilled set of medical professionals.
You might be relieved to know the hospital offers services in multiple languages, including English, which is a huge plus point for expats. This is to make it easier for you to communicate your medical needs and understand the treatment options.
The hospital also has a dedicated international patient department that provides personalized assistance to expats, including help with travel arrangements, accommodations, and interpreting services if need be.
The hospital provides excellent medical care for expats in Central Portugal.
Intercir – Coimbra Surgical Center
Intercir is a modern and well-equipped surgical center in Coimbra. It provides a wide range of surgical services, including plastic surgery, orthopedics, and gynecology. The staff is highly qualified and experienced, with no shortage of surgeons, anesthesiologists, and nurses.
As an expat in Coimbra or nearby, Intercir is an excellent option for medical care. The staff is fluent in English, and the center is easily accessible by public transport. More importantly, the prices for procedures are often more affordable than in many other countries, which makes Intercir a cost-effective choice for high-quality surgical care.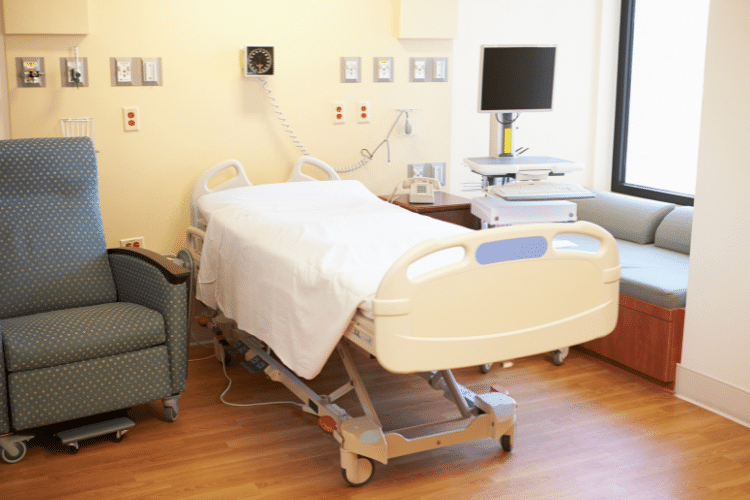 Medeia Clínica Médica António Correia de Jesus
This is a medical clinic in Leiria, another city in Central Portugal. The clinic is led by Dr. António Correia de Jesus who is a qualified and senior medical professional.
A variety of medical services, including general medicine, gynecology, pediatrics, cardiology, and dermatology, are offered by the clinic. Additionally, laboratory and diagnostic services such as X-rays, ultrasounds, and blood tests are also available.
This clinic is ideal for expats in Leiria. Like the health centers and hospitals in other cities in Central Portugal, this also offers expats high-quality medical care in English. Its welcoming and professional environment makes it a comfortable place to receive medical treatment.
Hospital da Luz Aveiro
This private hospital is located in the Aveiro and is part of one of Portugal's largest private healthcare providers, with multiple hospitals in different cities.
The hospital offers numerous medical services, some of which are surgery, pediatrics, cardiology, and oncology. It also provides diagnostic services such as MRIs, CT scans, and basic lab tests.
Medical professionals also speak different languages, including English, making it an excellent choice for expats. The hospital has modern facilities and a patient-centered approach to ensure high-quality medical care for locals, expats, and tourists alike.
Hospital Rainha Santa Isabel
Rainha Santa Isabel is a public hospital located in the town of Santarém in Central Portugal.
Emergency care, surgery, cardiology, pulmonology, and gastroenterology are popular services the hospital offers. It also provides diagnostic services like X-rays, ultrasounds, and lab tests.
You must know that unlike the previous hospitals and clinics mentioned, this one may not provide all services in fluent English. However, you will not be denied treatment or diagnosis as an expat or tourist. Overall, this is a good option for medical care in case of emergencies or non-emergencies alike.
How to have access to the Portuguese public health system?
The Portuguese public health system is easy to access for citizens and expats alike. You simply need a Social Security number to be registered with your local health center. You need to legalize your stay in Portugal to be able to avail public healthcare facilities.
As an expat, be sure to have your visa or residency permit on you. This would be the proof of legality and also the key to getting your Número de Utente – your user number for access to healthcare.
In addition to general medical care, the public health system covers emergency care, hospitalizations, and medications prescribed by doctors within the system. Some medical services, such as dental care and elective procedures, may require additional fees or private insurance coverage.
However, largely, you will find the public system to be free and encompassing of your needs.
Continue reading to learn more about which hospitals in Central Portugal might be the best for you.
With Viv Europe your plans for Portugal
will finally come to a reality
Public or private hospitals?
There is no definite answer when the question of public or private arises. Both services are equally good in Portugal, but of course, some differences prevail.
The public hospitals are managed by the SNS (National Health Service) and provide free healthcare to Portuguese citizens and expats. These offer high-quality medical care, though the waiting might be tedious due to the high demand for services.
On the other hand, you might find Portuguese private hospitals offer more advanced equipment, quicker treatment, and personalized care. However, these services come at a price. You would need to pay for your treatment or manage insurance coverage.
In the end, the decision depends on your personal preferences and healthcare needs. If you need an advanced and urgent surgery, private hospitals might be the better choice; but if you wish to have a diagnosis and save money, public hospitals will work well.
Are hospital costs expensive in Central Portugal?
Hospital costs in Central Portugal are generally considered reasonable. A visit to a general practitioner may cost around €7, while a specialist consultation costs slightly more.
Hospitalization costs vary with the services used, but generally, overnight stays in a private hospital room can cost around €300 to €500.
Public hospitals, including the emergency services, are free for locals and expats alike. However, you may need to pay small fees for overnight stays or specific tests.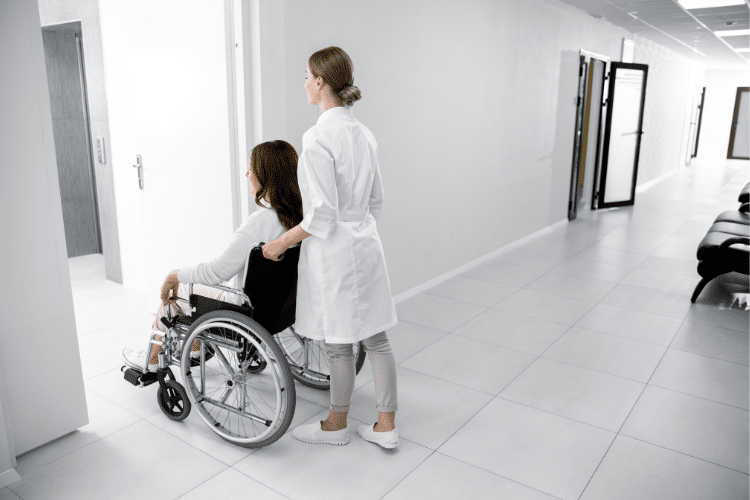 Overall, the best hospitals in Central Portugal remain more affordable than those in the North or South of the country since living costs are also lower. Private hospitals are much cheaper than what you would pay in other European countries or the United States.
Check out the table below for some estimated prices:
| Service | Private Hospital Cost |
| --- | --- |
| Emergency | €85 |
| Special Appointment | €80 to €130 |
| Examinations or Scans | €30 to €400 |
| Ultrasound | €80 to €220 |
| Overnight stay | €300 per night |
Estimates are from the Hospital da Luz website (as of March 2023).
What's the difference between health centers and hospitals?
It is important to know the difference between the two so that you can accurately choose which facilities you require. Although both offer medical facilities, health centers are smaller than hospitals and offer only routine and preventative care. These are ideal for regular or general check-ups where your designated family doctor will cater to your needs.
You should visit hospitals only when you need detailed treatment. The best hospitals in Central Portugal are designed to provide comprehensive medical care, including emergency and critical care services. Due to larger space and more equipment, these hold the capacity to deal with major medical interventions.
Hospitals can also tend to minor medical needs, but to keep things organized, it is better to take those concerns to the health centers. Both are essential components of the Portuguese healthcare system, and they work together to ensure the health and well-being of the people.
Where should I go if I have a health emergency?
If you have a health emergency, the best place to go is to a hospital. The emergency departments can help you receive immediate medical attention for serious health conditions or severe injuries.
It is recommended to call the emergency services or the local hospital before going there so the medical staff is prepared to receive you and provide the appropriate care.
For non-emergency medical issues, you can go to a health center. Your general physician can provide routine check-ups, diagnose and treat common illnesses, and even refer you to a specialist if need be.
Health centers even provide vaccinations and health education, so you don't need to worry about these being less efficient than hospitals.
If you are an expat or a tourist, remember to learn about the hospitals and health centers of the city you are in. For example, there are several good hospitals in Lisbon and the Algarve region that offer excellent medical services to both expats and tourists.
Should I have health insurance in Portugal?
Health insurance is highly recommended for both locals and expats, but it is completely up to you. Although Portugal has a public healthcare system, as discussed earlier, it can get overcrowded with long waiting. It is better to keep your options open to avail private hospital facilities with your health insurance. This can even provide access to a broader range of medical treatments and services.
Health insurance would help you to avail quicker treatment, top-quality medical facilities and specialists, and the ability to choose your doctor and hospital.
If you are an expat or a frequent visitor to the country, it's a good idea to invest in health insurance, especially if you have any prior medical conditions or want to rely solely on private healthcare. Many people do not opt for health insurance, and that's completely okay too, since free public healthcare fits their lifestyle better.
Remember to do your research and choose a policy that meets your specific healthcare needs and budget. Additionally, be aware of the healthcare options in your particular region of Portugal, as these may vary slightly depending on each city.
Does Portugal have good hospitals?
Portugal's well-developed healthcare system is ranked among the best in Europe. According to the Global Health Index, it ranks 20th in Europe for healthcare quality. The country has a high number of doctors and a high life expectancy of 82.65 years, and an LPI ranking of 27 in the world.
The country also has a high vaccination coverage rate and maintains a perfect index score for population immunization.
As you can tell by this article, the combination of private hospitals, public hospitals, and health centers makes it convenient for both the patients and the service providers to gain fully from the healthcare system.
Living in Central Portugal means having access to good healthcare
A region of 2.27 million inhabitants can absolutely not go without having good healthcare. Now that you know about the best hospitals in Central Portugal, you're almost ready for your big move! To learn more about what expats think of this region, join our Facebook Group – All About Portugal For Expats.
When you're ready to take the next step, consult experts from Viv Europe to get the best advice on how to deal with bureaucracy. Our team of professionals can help you get the D7 Passive Income Visa for your retirement, help you relocate, and get access to the best hospitals here.
It's always best to do your own research and get help from professionals who know what they're doing. Viv Europe can make your relocation dream come true!