Last Updated on June 27, 2023 by Maryam Siddiqui
Migrating to Portugal, especially as a non-EU citizen, will require you to get a residence permit to live and operate legally in the country. Let's face it, the Portugal Visa application process is often easier said than done, especially if it is your first time.
Getting assistance with the application process is an option that you could explore. However, is it really necessary? What are the benefits of seeking professional assistance? If you're having a hard time answering these questions, this post is for you.
We will bring to the fore the advantages and disadvantages of getting Visa assistance services. We're going to dig deep into the important details that will help you make an informed decision. Happy reading!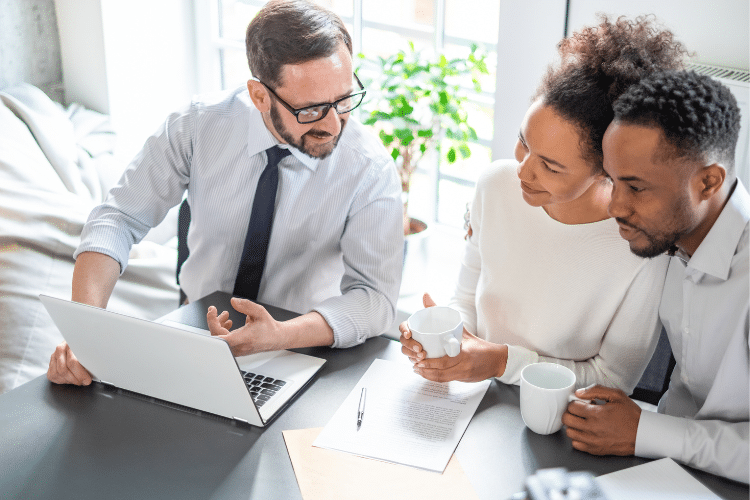 Are Portugal visa assistance services necessary?
Right from the start, you should know that getting professional visa application assistance is not necessary. In fact, if you're well-versed in the Portuguese public service system, the application process will be effortless.
What's more, all the information you need is available online. However, the Portuguese public services system is not your typical system. There are a lot of bureaucracies and bottlenecks that make the permanent visa application process quite complicated.
For this reason, many people choose to get the services of professionals who have experience with the process.
Who needs to get a visa to live in Portugal?
A residence visa is necessary for non-EU individuals who are considering moving and staying in Portugal for more than three months.
You will need a residency permit to stay and work in Portugal legally. And a residency visa is a gateway to the application for a residency permit. 
Types of Visas to Live in Portugal
People choose to immigrate to Portugal for many reasons. Therefore, there are several residence Visas that give expats entry to Portugal. Let's have a look at some of the popular types of visas!
Are there different requirements?
The application process for each type of visa is different because of the different requirements for the application.
And a lot of the official documentation is available in Portuguese, so you will need someone to help you with translation. It could be a translator, your own skills, or a relocation assistance company.
For anyone going through the process for the first time, you are likely to make errors along the way that might lengthen the application process and cost you more money.
What's important is that you stay positive and learn new information along the way. It's okay to make mistakes, and it's also okay to not get it right the first time.
But in case you don't have time for all that, getting Visa assistance is the smartest way to go about it. To help you assess whether it's worth it, we'll list down some pros and cons!
The Pros Of Hiring Portugal Visa Assistance
Contrasting the advantages with the disadvantages will put you in a better place to make informed decisions depending on your personal needs and preference.
First, it's important to know why numerous expats decide to hire Portugal Visa assistance. Let's get started!
There's a higher chance of success in obtaining your visa
The residence visa application is quite tasking and can be overwhelming to anyone new to the system.
While you can save money handling the application and all the necessary legal processes on your own, a professional is likely to increase the chances of a successful application.
Also, you should be aware that the Visa application comes with an application fee that is not refundable. The application fee is €90 per application, so it can add up to a lot if you're applying with your family.
All your efforts to make a successful application could easily go down the drain by making a simple mistake like forgetting to attach an important document necessary for the application.
Experts keep track of all your documentation and can simplify your application process like no other.
You get to spend your time not worrying about legal details
Again, professional Visa application services include professionals from different fields of specialization. Letting them worry about the legal processes of the application will free your mind to deal with other immigration issues that are equally important.
With the application burden off your shoulders, you can take your time and worry about how to take your belongings to Portugal. You will also have enough time to look for a new home in Portugal or plan other important things for your trip. 
It is virtually impossible to handle everything at the same time; having to deal with the bureaucracy of the application is enough tasks for one person.
When this weight is off your shoulders, you will also have time to emotionally deal with the change and process your emotions as life transitions.
With Viv Europe your plans for Portugal
will finally come to a reality
The Portugal Visa application is far better when you're not alone
Making a successful application is easier said than done. While it is possible to make a successful application on your own, there is too much learning to do.
Think about it this way; you have to understand the different Portuguese law jargon for all the applications you want to make, for example, opening a bank account or getting a tax number. While getting the skill is good, you will take more time than you anticipated to research and learn. 
Sadly, having all this information still does not guarantee you a successful application. Besides, having the support of a professional not only helps with the technical part of the application process but also the psychological support that is of equal significance.
Networking in a new country becomes easier
Professional visa assistance service providers like Viv Europe offer an all-in-one service that is way more than you bargained for. 
You stand to benefit from our company's established network in the different regions in Portugal. 
It doesn't stop there. Such trusted connections will help you with business and interpersonal connections from the vast online community that Viv Europe has brought together.
Social networking is very important and will help you adapt quickly to the new environment.
The Cons Of Hiring Portugal Visa Assistance
Now that you know the positives, it's equally important to talk about the cons of hiring assistance.
Some are more obvious than others, but it will help you evaluate whether getting help should be on your list of expenses.
It's extra money you have to spend
Think about it: a professional's services in any field don't come cheap. The same is also true of visa application assistance. 
It is also necessary to inform you that the immigration process involves the intervention of professionals from different fields, for instance, law and finance.
Services from highly skilled individuals who have spent years honing their skills don't come cheap. Depending on the Visa assistance company, you might have to dig deep into your pockets.
If you're on a set budget, it can be difficult to add that to your list of expenses, even if it's worth it.
You won't probably fully understand the relocation process
While hiring Visa assistance professionals to handle all the legal processes on your behalf makes the process hassle-free, it limits your interaction with the Portuguese system.
If you intend to stay in Portugal for several years, the sooner you understand the bureaucracies, the easier your stay will be. 
Relying on other people to handle the paperwork on your behalf will deny you the opportunity of getting first-hand experience right from the beginning.
Living in Portugal means interacting with the public service system frequently, and you can not always rely on other people to handle your paperwork forever.
Professional help may get in the way of the relocation journey
Let's face it, migrating to a new country is equally as terrifying as it is exciting. This balance is what makes this experience special. For many people, it is a life-changing experience.
Nonetheless, getting professionals like accountants and lawyers involved in the process takes away the physical and emotional investment that makes the whole process special.
Furthermore, going through the process individually builds upon the excitement, and when the application is complete and successful, you also get a sense of accomplishment. 
There is plenty of information online on how to get a visa
In the age of the internet, you can learn about anything if you take enough time to do your due diligence.
There is plenty of information about the application process online and on the official government website. 
Depending on your confidence level and determination, you can give it a shot on your own instead of paying someone else to do it for you. 
However, the big question is often whether it is worth applying for a high-stakes visa like the Portuguese residency visa on your own?
Is it worth hiring Portugal visa assistance?
While the government is making it desirable to move to Portugal, the application process is not as straightforward as you might think. 
If it's your first time dealing with a bureaucratic process, we do recommend hiring professionals to help you with the Visa application. It's tougher than one can imagine.
And you will get the time to pursue other important things than the same old boring legal lingo. After all is said and done, the question remains: is it worth hiring Porgual Visa assistance? 
The only right answer to this question is that it is all a matter of personal choice. What works for you might not work for the next person. You'll have to factor in what matters most – money or time?
Want Viv Europe to assist your Portugal Visa?
Viv Europe is your one-stop-shop professional visa application assistance service. Our professionals are well-versed in everything to do with immigration. From Visa application and property acquisition to relocating your belongings and finding the right schools for your kids.
Numerous expats like you have been able to fulfill their dreams of residing in Portugal thanks to our team. Book a consultation to discuss your concerns and get the help you need! 
There you have it, folks. We believe that this post has shed some light on the issue of visa application assistance in Portugal. You can now make an informed decision moving forward.
If you're interested in getting updates and want to learn from other expats' experiences, join our Facebook Group – All About Portugal For Expats! Ask questions, read stories, and start planning your dream relocation!