Last Updated on May 4, 2022 by Letícia Melo
So you have decided to move from Pakistan to Portugal. Welcome to the expat club! People from all over the world are discovering that Portugal is a wonderful place to live, and more importantly, it's welcoming to different cultures and nationalities. But how can a Pakistani move to Portugal?
In this article, we're going to tell you all you need to know to move to Portugal from Pakistan. Dive in the expat life in Portugal, the different Visas and Residence Permits, invest in real estate or businesses and get some tips to plan your relocation. Good reading!
How to move from Pakistan to Portugal?
In order to move from Pakistan to Portugal, you need to, as any other non-EU citizen, get a Portugal Residence Permit. This can be done by either obtaining a Portugal Residence Visa or directly through an Immigration Services program, such as the famous Portugal Golden Visa. Interested? Then keep reading, we'll explain all about them.
Obtaining a residence permit to live Portugal from Pakistan
There are different ways to get a residence permit to live in Portugal. You can do it by getting a National long-term visa, also known as Residence Visa, suitable for your activity in Portugal. But you can also get a residence permit due to large investments through the Golden Visa program. Tag along to learn about each of them.
What are the types of Portugal Residence Visa that Pakistani may apply to?
Portugal has many different types of Residence Visas which non-EU citizens need in order to get into the country to establish residency and be in the country for more than 1 year. The most famous ones are:
Each Visa type has its own rules, but they usually follow the same process.
With all of these visas, you also get permission to bring your family with you (such as the spouse and children) through a family reunification process.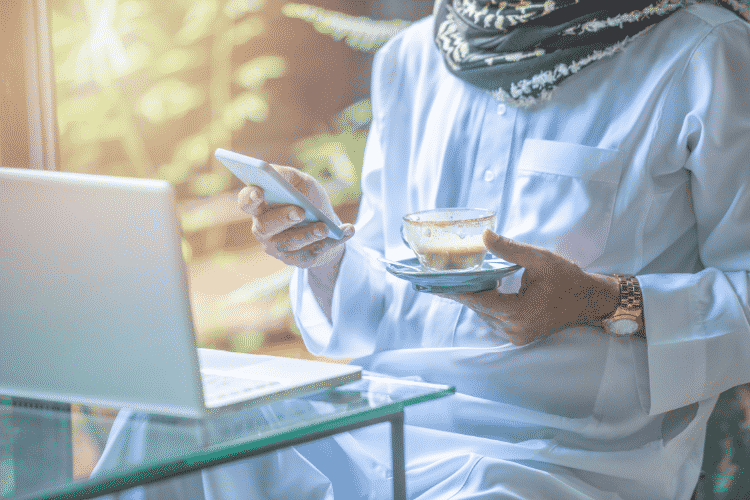 Once you have got the visa, you can enter Portugal and start the process of obtaining your residence permit. After only 5 years living in Portugal as a regular resident, you have the right to apply for Portuguese nationality.
How can I apply for a Portugal Residence Visa from Pakistan?
Pakistani nationals must lodge the long-term Visa application directly at the Embassy of Portugal in Islamabad.
Each Residence Visa Application is subject to a fee of €90, and, after submitting all the necessary documents for the visa, your application goes through an evaluation process, which can be accepted or denied by the embassy.
It's also worth remembering that Pakistani nationals who wish to travel to Portugal for a short period (up to 90 days) do not need a National Residence Visa, but a Schengen visa.
What do Pakistani need to do to apply for the Portugal Golden Visa?
Popularly known as the Golden Visa, this program is highly sought after by high-profile investors around the world.
Officially the Residence Permit for Investment Activity (ARI), the Golden Visa program benefits foreigners who decide to invest in Portugal. The main benefits of the program are:
Right to live, work, study, invest in Portugal as a local;
Free movement through the Schengen area countries, without the need for a visa;
After 5 years with the residence permit, you can apply for Portuguese nationality;
Your family members (spouse, children, and dependents) gain the same rights.
But there are rules and a lot of bureaucracy that require a lot of attention and knowledge of Portuguese law. To get the Golden Visa, a Pakistani investor must choose one of the following investments to make in Portugal:
Acquisition of properties worth more than €500,000 in certain regions of Portugal;
Capital transfer of at least €1,5 million to a Portuguese bank account in your name;
Investment of at least €500,000 in a Portuguese fund;
Creation of at least 10 jobs in a business in Portugal;
Investment in small and medium-sized enterprises of at least €500,000.
Unlike visas, the ARI procedure is not handled by the Portuguese Embassy in Pakistan, but by the Portuguese Immigration Service (SEF).
In addition to showing proof of your investment, you must have opened an account in Portugal, created your Tax Identification Number (NIF), health insurance, and several other essential bureaucratic details.
Due to all these steps to get the Golden Visa and also the high value of the investment, it is recommended that you have professional support to guide you. Viv Europe provides the assistance service for the Golden Visa and has already helped several Pakistanis move to Portugal. If you have any questions, let us know, we'd love to help.
What are the best cities to live in Portugal?
Portugal is a small but diverse country. From north to south, expats from all over the world find their ideal homes in different locations.
It's a great idea to visit Portugal before relocating so that you can be sure of where you belong. Going on a scouting trip to Portugal will definitely let you know what is the best city in Portugal for you.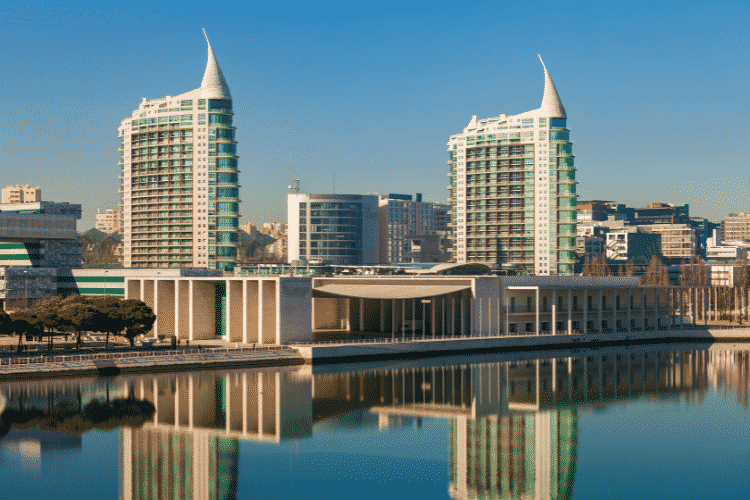 Even though there are several amazing options of places to live in Portugal, expats usually choose the following cities:
As you can see, there are plenty of options to choose from. Some are luxurious and attract the rich and famous, while others are budget-friendly and very typical.
If you would like to dig deeper into this subject, read our article Top 10 cities for expats in Portugal: decide where to live.
What is the cost of living in Portugal?
There is no single answer, after all, the cost of living in Portugal may vary according to your needs, spending habits, and location. However, we can estimate how much a couple would need per month to be able to live well in the country. Take a look at the cost of living estimates available on Numbeo:
| Expenses | Costs |
| --- | --- |
| A single person estimated monthly costs (without rent) | €528.60 |
| Family of four estimated monthly costs (without rent) | €1,853.99 |
| Average 1-bedroom residence rent | €588.98 |
| Average 3-bedroom residence rent | €1,016.69 |
As you can see, Portugal is more expensive than Pakistan. So you should have that in mind when thinking to move from Pakistan to Portugal.
Numbeo estimates that the cost of living in Pakistan is, on average, 58.04% lower than in Portugal. At the same time, rent in Pakistan is, on average, 80.86% lower than in Portugal.
The good news is that Portugal is known for having one of the lowest costs of living in all of Europe. And, especially considering the amazing quality of life offered here, the decision to move from Pakistan to Portugal definitely pays off.
What's the weather like in Portugal?
Portugal, as most countries in Southern Europe, has mild and pleasant temperatures throughout the year. Of course, depending on the region of the country, climates vary and you may experience extreme weather.
The climates in Portugal are mostly warm and hot-summer Mediterranean, but the Portuguese islands of the Azores have Oceanic and Humid subtropical climates.
Get to know more about the weather in Portugal on the table below:
Lisbon
Porto
Algarve
Madeira
Azores
Maximum temperature
27 °C
(80.6 °F)
26 °C
(78.8 °F)
28 °C
(82.4 °F)
24 °C
(75.2 °F)
23 °C
(73.4 °F)
Minimum temperature
9 °C
(48.2 °F)
6 °C
(42.8 °F)
11 °C
(51.8 °F)
12 °C
(53.6 °F)
13 °C
(55.4 °F)
Average Rainfall
49 mm
(1.9 in)
107 mm
(4.2 in)
41 mm
(1.6 in)
48 mm
(1.8 in)
84 mm
(3.3 in)
Average Humidity
74%
76%
69%
74%
78%
The table data was taken from the Climate Data website.
Summers can get really hot, especially in the south of Portugal, while the northern area has much colder and wetter winters.
How is the Portuguese economy?
After years of the financial crisis after 2008, in the last decade, Portugal has experienced a real economic miracle, as covered by the New York Times.
Thanks to tourism and the end of austerity, the country, which was heading towards depression, managed to turn around and rise again. Watch the video below for more details:
Policies such as the Golden Visa and the warm welcome of immigrants are part of the Portuguese plan to revive the economy. Gradually, the country expects to return to a good and stable position for the entire population.
What is public healthcare like in Portugal for immigrants?
Portugal is known for its bureaucracy, but also for the quality of its public services. Once immigrants, Pakistani or any other nationality, obtain their residence permit, they can enjoy these services like locals.
Healthcare in Portugal
Portugal has a reputable public health system and very low prices. So much so that the vast majority of the Portuguese population chooses to use it, rather than private healthcare.
When you, as a foreign citizen with a residence permit in Portugal, decided to use the public health system, you must first register. The process is simple, just go to the Health Center closest to your address and make a Número de Utente. Afterward, you can use the National Health System at will.
Simple consultations and exams are fully co-funded by the state, and other exams and emergencies are low-cost.
Tourists also have access to public healthcare in Portugal, but not with the same benefits and low prices that Portuguese nationals and legal residents have.
However, as the public health system can fail or take a long time, especially in Alentejo and Algarve, it may be worth taking out health insurance in Portugal and using the private health system. There are numerous excellent options of private clinics and hospitals throughout the country, and also insurance for every type of need.
How does the educational system work
If you have children and are thinking about moving from Pakistan to Portugal, you will be happy to know that public education in the country is not only free but also of good quality.
Of course, some institutions show better results than others, and there are some downsides to adjusting to the Portuguese national curricula, like having to learn Portuguese to understand lessons.
That's why it's also a good idea to consider enrolling your children in international schools in Portugal where classes may be taught in English, French, or German. Most expatriate families choose this option because it's usually easier for their children to fit in with other international children. If you're looking for a school, then you should definitely check out our article International schools in Portugal: where to enroll your expat children.
Where is the Pakistani community in Portugal?
The Pakistani community in Portugal has grown a lot in recent years. According to 2019 data from the Office of Strategy and Studies, the Pakistani community is the 20th largest of immigrants in Portugal, increasing since 2012.
The vast majority of Pakistanis in Portugal with a residence permit live in the district of Lisbon, followed by Setúbal and Faro.
In 2021, the large increase in Pakistani and other Asian residents in Odemira, in the south of the country, working in agriculture became mediatic. Despite having a work contract and a legal work visa in Portugal, the public wondered about the working conditions of these immigrants who, as shown in a DW Documentary, earn only the minimum by law and live in strange conditions. For immigrants, there remains the benefit of, after 5 years, enjoying their rights and obtaining Portuguese nationality.
What has drawn the most attention, however, is the huge increase in the interest of Pakistani investors and business people in Portugal. As well as business owners of different nationalities, Portugal proves to be a propitious environment to prosper financially with security. In addition, as you have already seen, the Portuguese government offers several benefits to those who decide to invest in the country.
Adaptation tips for Pakistani immigrants
Portugal is an amazing country, but it is not Pakistan. I'm sure that even though you are considering moving here, you still love your country deeply. So, as you can imagine, there are quite a few challenges of being an expat in Portugal.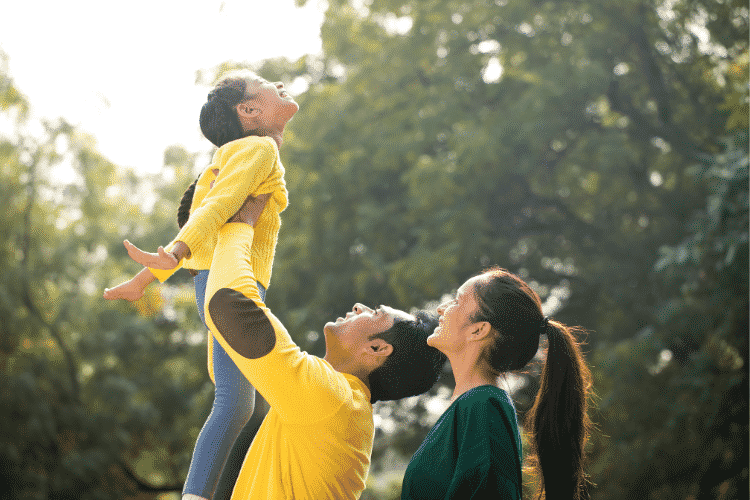 Especially when entire families move abroad, you are going to have to deal with many new experiences and adapt.
To have a good adaptation process, Pakistani families in Portugal should consider:
Learning about the Portuguese culture and respecting the differences;
Being patient with yourselves and with the Portuguese – they don't know much about Pakistan;
Avoiding comparing Pakistan to Portugal at all times;
Being open minded to the way the Portuguese society works.
Portuguese food is rich and delicious, in different ways than Pakistani food. And, although not as warm and loud as the Pakistani, the Portuguese people can also make you feel welcome and part of their family.
Soon, you find out that Portugal and Pakistan have more in common than you would have imagined.
What are the benefits of moving from Pakistan to Portugal?
Moving to Portugal is a very popular decision nowadays. Move from Pakistan to Portugal is not a strange thought. Expats from many different nationalities and backgrounds have found out about Portugal's fantastic standard of living and benefits for new residents.
The Non-Habitual Resident tax regime, for citizens who have not had a tax residence in Portugal for the 5 previous years, grant you:
10 years of tax benefits;
20% IRS tax rate for internal income;
10% rate on foreign income.
If you have passive income or are a highly qualified professional, you can benefit a lot from this tax regime in Portugal. As always, it is recommended to consult a legal professional about your case specifically before applying for the non-habitual resident tax regime.
You may also like to read our article 8 reasons why Portugal became so popular.
When are you moving to Portugal from Pakistan?
So you have decided to move out of Pakistan for good? Portugal will welcome you with open arms. As you already know, there are more and more Pakistani expats here enjoying the Portuguese sun.
Consider joining our All About Portugal For Expats Facebook group to hear about other people's experiences in the relocation process.
And remember, if you need any support during your move from Pakistan to Portugal, you can count on the Viv Europe team. Contact us so we can help make your Portugal plan a reality.