Last Updated on June 11, 2022 by Victor Queiroz
So when it comes down to either the Algarve or Madeira, how do you make a choice? These two destinations are among the most popular places to visit in Portugal. There is a myriad of reasons why the Algarve and Madeira are loved by tourists and expats from across the globe.
First, both of these destinations have rich history and cultures which are attractive to foreigners. Also, the weather is fair for the most part of the year, and there are plenty of gorgeous sandy beaches where you can spend your summers. By no means are these the only reasons why people from across the globe choose to either visit or move permanently to these two popular destinations.
It is also worth mentioning that while these two destinations share plenty of characteristics, they are two distinct places that are completely different from one another. Madeira is an island deep in the heart of the Atlantic ocean while The Algarve is located in the inland part of Portugal. Now with all these in mind, how do you choose between the Algarve and Madeira? To point you in the right direction, we have compiled a detailed review of the important things you need to know about these two beautiful destinations in Portugal. Tag along to find out more!
Should I move to Algarve or Madeira? How you can decide
Making the choice on whether to move to the Algarve or Madeira will entirely depend on your individual needs and interests. Here are some of the things you will need to put into consideration in order to make an informed decision.
Step 1: Decide what it is you are looking for
You have to acknowledge that these two places have plenty of things in common but still, remain individual destinations with their own differences. Again, while the Algarve is on the inland part of Portugal, Madeira is a far Island deep in the Archipelago of the Atlantic ocean.
While both destinations are quite popular among tourists, it goes without saying that the Algarve is more popular than Madeira. So if you are looking for a quiet place with relatively fewer tourist activities, then Madeira would be your best option.
On the other hand, if you are looking to reside in a larger inland city that is bustling with life, the Algarve might be ideal for you. Figuring out what you are actually looking for will help you make a proper decision as far as the two destinations are concerned.
Step 2: Go on a scouting trip to Madeira and the Algarve
It is no news that moving to a different country is a difficult process that needs a lot of decision-making. While reading reviews and blogs online can give you an idea of what to expect it is imperative to get your boots on the ground and experience some of the things on your own. So if you really want to know what to expect from the Algarve or Madeira, you should make a point of visiting these destinations before finalizing your decision on where to relocate to. A scouting trip has its own expenses but it will be completely worth it once you get a glimpse of exactly how life is at the two different destinations. It is also important to state that you will also need a guide while on the trip to show you around.
Read Also: Top 7 tips for your scouting trip to Portugal
Step 3: Compare how your routine fits in each city
Once you have gotten a feel of how life is at the two different destinations, the other thing you need to consider is how well your life and routines will fit into the new lifestyle. For instance, if you are the adventurous type, then you should consider Madeira because of the plenty of hills and mountains that are waiting to be explored.
The whole point is to find a destination that will facilitate your usual life in one way or another. This will make settling in easier for you as some of the activities will be familiar to you.
What it's like living in the Algarve
Located in Southern Portugal, living in the Algarve is amazing. Whether it is because of the good weather, cheaper cost of living, or the gorgeous beaches, there are plenty of reasons for expats to relocate permanently to this city.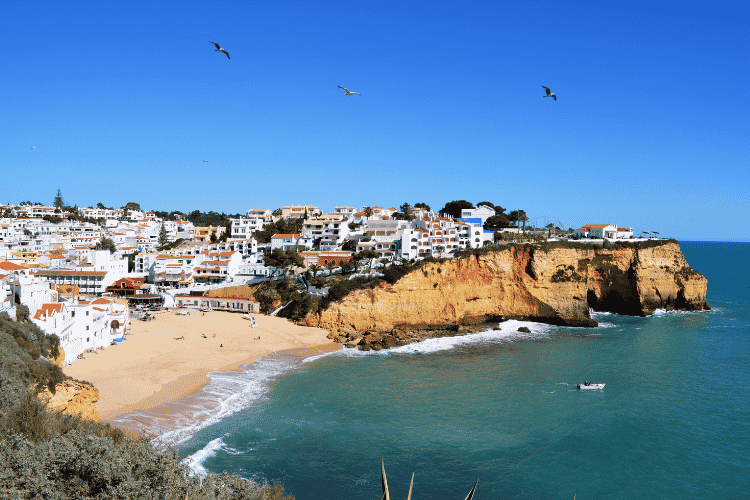 All the basic amenities you will need for comfortable living, for instance, good education, good healthcare, and also good security are available in the Algarve.
What type of people are moving to the Algarve?
It doesn't come as a surprise that the Algarve region is attractive to people across the globe. This coastal city is so popular that it attracted close to 5 million tourists in 2019. Other than tourists, Algarve is also the leading city in Portugal as far as legal expat residence is concerned, (per, Pordata).
What's more, the expat population in the Algarve is the highest in the country currently at close to 20%. Because of the huge expat population, English is also widely spoken by a majority of the local residents as well.
What it's like living in Madeira
Living in the heart of the Atlantic ocean is a dream come true for many people. The island of Madeira is home to stunning natural landscapes that await to be conquered. You should also know that the cost of living in Madeira is among the cheapest not only in Portugal but in Europe altogether.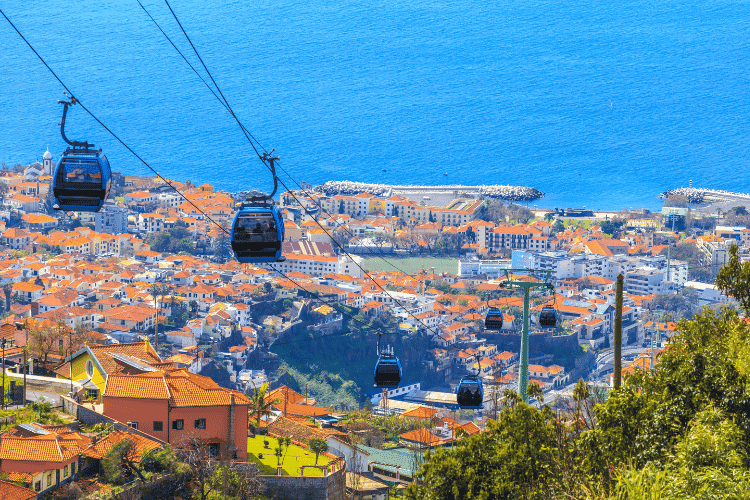 However, you should not confuse cheap standards of living with low-quality services. Madeira enjoys the protection and benefits of existing in Portugal and Europe. There are good education and healthcare facilities just like any other city in Portugal.
What type of people are moving to Madeira?
Similar to the Algarve, Madeira is another popular tourist destination in Portugal. This island is not as big as the Algarve but is home to a population of close to 250,000 inhabitants according to the 2021 census. Although Madeira was originally popular as a tourist destination, today the island is getting more expat population.
Culture and things to do in each of these Portuguese regions
There are plenty of things that you can do in Madeira or the Algarve. To begin, Madeira has beautiful hills and mountains that are ideal for hiking.
The long trails to the famous Laurissilva forest are the perfect mecca for hiking and going on an adventure. But that's not all, with the weather on your side, you can go to the various beautiful beaches and have the time of your life.
The Algarve on the other hand has the most beautiful beaches in the country, not to mention the low cliffs overlooking the sandy beaches perfect for photography.
The cost of living in the Algarve and Madeira
One major difference that distinguishes these two destinations is the cost of living. On one hand, the cost of living in Madeira is among the cheapest in the country, but on the other hand, the cost of living in the Algarve is among the highest. So what is the reason for this huge disparity?
Well, housing is a major contributor to the cost of living in any given place. The Algarve is a huge tourist destination with the biggest expat community in the country. A majority of the tourists visiting the Algarve are from high-income countries, therefore, consequently a higher spending power that drives up the prices of even the basic commodities. 
On the flip side, Madeira is quite different, affordable housing and food is the greatest contributor to the cheaper cost of living on this island. What's more the absence of short communes and tolls helps keep the monthly utility bills low.
However, it is essential to also mention that the cost of living largely depends on your spending and consumption habits. Nonetheless, choosing to relocate to Madeira will certainly mean a considerably cheaper cost of living than in the Algarve.
Want to get a job? Explore the labour market in the Algarve and Madeira
Madeira and the Algarve are tourist destinations whose major economic driver is the tourism industry. Consequently, a majority of the available job opportunities in these two destinations are linked to tourism and the hospitality industry. Other than that, there are also labor opportunities in the civil construction industry, especially in Madeira.
Other traditional trades that are a source of income for the local community include fishing, agriculture, and winemaking. The average wage per month in the Algarve is €968 while on the island of Madeira is about 992€ per month. So if you are in search of employment in other professional fields that are not mentioned above, it is best to concentrate your search on the major cities like Lisbon and Porto. However, you should know that the average wage in Portugal is not the best compared to other European countries.
Read Also: How are the salaries in Portugal? See average values by profession in 2022
Real estate prices in the Algarve and Madeira
The Algarve is one of the most expensive cities to buy property in Portugal. However, there is no one cost fits all mentality when it comes to property costs. The valuation of properties varies greatly from region to region.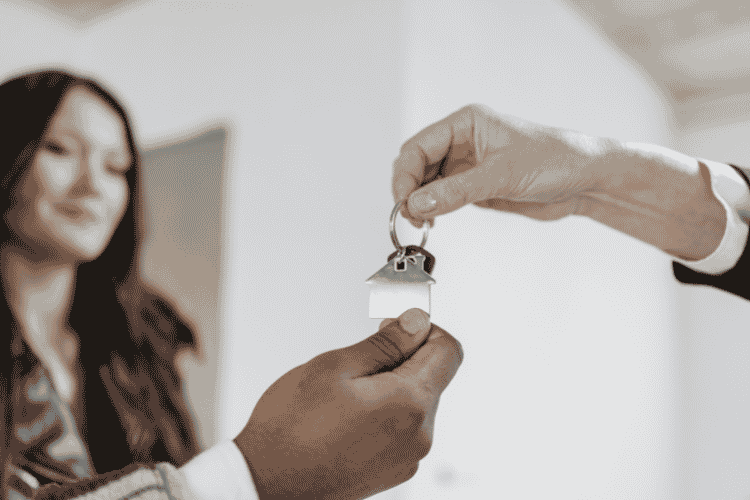 The most expensive region in the Algarve is Lagos where the cost of property per square metre is 2715 €/m². However, there are other regions in the Algarve that are quite affordable. In contrast, real estate prices in Madeira are considerably lower than in the Algarve.
However, the new Golden Visa rules are making regions like the Island of Madeira quite attractive to real estate investors. Madeira has recorded a steady increase in real estate prices since the year 2020 and is expected to get even costlier in the near future.
Health care in the Algarve and Madeira
There are both private and public healthcare facilities in both destinations that serve both the expat and local community. However, it is worth mentioning that compared to bigger cities like Lisbon and Porto, the quality of healthcare in both Madeira and Lisbon is quite not up to scratch. Expect delays and insufficient staffing especially doctors in the public healthcare facilities. So one way around his problem is getting yourself private healthcare insurance that is relatively more expensive but will guarantee you proper health care in the many Private hospitals in the said destinations.
The weather in the Algarve and Madeira
Generally, the weather in Portugal is warm all year round. The Algarve and Madeira are no different in this regard, the major point of attraction to these two tourist destinations is the beautiful weather all year long. Winters are not as cold as in other European nations while summers are as hot as you would expect. Here is a comparison of the weather in these two regions from Climate Data.
Weather in Madeira
Madeira island's weather is known for being pleasant all year round. See what you can expect below:
| | Spring | Summer | Fall | Winter |
| --- | --- | --- | --- | --- |
| Average rainfall | 35 mm (1.3 in) | 11 mm (0.4 in) | 62.3 mm (2.4 in) | 70 mm (2.7 in) |
| Average temperature | 14.6 °C (58.28 °F) | 20 °C (68 °F) | 18.2 °C (64.76 °F) | 13.7 °C (56.66 °F) |
Weather in the Algarve
Get to know what the weather is like in the Algarve and understand a bit more why it is so popular.
| | Spring | Summer | Fall | Winter |
| --- | --- | --- | --- | --- |
| Average rainfall | 42 mm (1.6 in) | 2 mm (0.07 in) | 53 mm (2 in) | 67 mm (2.6 in) |
| Minimum Temperature | 18,8 °C (65.84 °F) | 19,8 °C (67.64 °F) | 16,9 °C (62.42 °F) | 12,2 °C (53.96 °F) |
| Maximum Temperature | 18,8 °C (65.84 °F) | 25,8 °C (78.44 °F) | 21,5 °C (70.7) | 16,4 °C (61.52 °F) |
Bottom line: Algarve or Madeira?
The ultimate choice of whether you should move to the Algarve or Madeira is entirely personal. Different people have different needs and may like each Portuguese region best. The best thing to do is to try out both of them before you decide to move abrod.
There you have it, folks, it is our hope that this information has helped bring you closer to the decision of the choice between Madeira and the Algarve. Remember, no region is better than the other so it is up to you to choose the one that suits your activities and future life plans.
If you are considering relocating to Portugal, be sure to join our Facebook Group with a community of expats who are willing to share tips about expat life.
You should also check out the relocation services that we offer.