Last Updated on June 7, 2022 by Victor Queiroz
Portugal's capital is famous for more than one reason. The affordability, excellent standard of living, great professional network, and numerous business opportunities are some leading reasons. As many can recall, Lisbon has always been considered one of the cheapest places to live in Europe. However, the question arises–is Lisbon still cheap?
Things have changed a little. As always, we want to be honest with you about this.
In this article, we'll take you through how the current global economic situation has impacted Lisbon, if at all. A lot of factors contribute to changes in prices, and we'll explain all of them. Keep reading to explore whether expats like you have found the change as drastic as the Portuguese find it to be.
Is Lisbon still cheap?
Before we begin, you should know that this article is from the point of view of an average working person. We'd like to assume that they earn an average gross income of around €1500, nearly €1200 a month after tax. And let's not forget that many people in Lisbon also earn only the Portuguese minimum wage, €705 a month.
Of course, this doesn't represent all Lisboetas, as many highly-skilled workers earn significantly more. Thanks to the innumerable business opportunities and favorable environment for digital nomads, many people can make a lot higher.
Let's also look at the inflation statistics from the last three years to gain some perspective. The rate was 0.34% in 2019 and -0.01% in 2020, much lower. After which it increased to 1.27% in 2021 and currently is the highest it's been in thirty-seven years. Consequently, someone who's lived in Portugal for the last two decades would feel a difference in their pockets.
However, Portugal isn't the only country facing economic challenges. Prices are rising worldwide, and it's something a commoner has little to no control over.
Keeping this information in mind, let's begin talking about how the cost of living in Portugal has changed.
The cost of living in Portugal has increased in the last year
Now, we don't want to turn this article into a macroeconomics lesson. But we'll have to talk a little about it to help you understand what's going on.
According to the Institute of National Statistics in Portugal (INE), these sectors show the most substantial increase in prices:
Housing
Electricity
Water
Gas and fuels
Hotels and restaurants
Out of these, the most significant impact is due to the increase in energy prices. A factor that has influenced this rise is natural gas prices post-Covid19, along with the unpredictability pertaining to Russia's supply.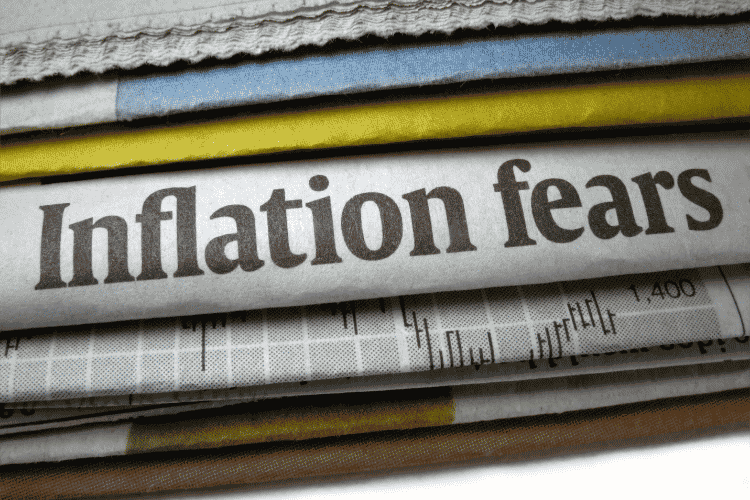 An increase in energy prices causes a snowball effect on all other rates, which is exactly what happened. However, the result was much lower in Portugal than in the Eurozone, a difference of almost 8%.
It's also important to understand that Portugal's economy was, and still is, heavily dependent on tourism. With international travel bans and an overall decrease in purchasing power, the GDP fell. As a result, an increase in consumer prices was inevitable by the end of 2021.
Those living in Lisbon have felt a change in their purchasing power since the city is one of the priciest. For people in other areas, inflation isn't drastic.
Why has rent gotten expensive?
It isn't so much about rent getting expensive than it is about stagnant salaries. The primary problem is that salaries in Portugal are low. With the increase in housing prices, it's difficult to pay rent and survive on the rest of the income.
Data by the Portuguese National Statistics Institute shows a 9.4% increase in housing prices. The data also shows a 4.7% increase in national minimum wages, thus causing an imbalance.
Again, Portugal's economy isn't solely responsible for this. The price hike in the Eurozone is a major reason and has badly affected almost all European countries.
Let's also explore another crucial factor that's caused a surge in the real estate market, selling or renting. This one is rather positive, and we have to thank expats like you for it.
Foreign investments in Portugal are at an all-time high, and it's a win-win situation. The country's real estate market gained popularity for bringing in profitable returns. As a result, more and more savvy investors decided to buy a property or set up their businesses here.
Over the years, demand increased, and consequently, real estate prices have risen. Not too long ago, Lisbon was ranked as the #1 destination for digital nomads by Bloomberg–the world-renowned business website.
Lisbon is an up-and-coming tech capital in Europe with endless networking opportunities to support you thrive in your career. Just three years ago, thirty-five percent of all property investments in Lisbon were thanks to foreign buyers.
Do these reasons answer your question, "Is Lisbon still cheap?"
Cheap or expensive? It all depends on your point of view
Needless to say, the affordability of a commoner depends entirely on their lifestyle and purchasing habits. Besides that, it can also depend on whether they've set some passive income streams for themselves.
For example, Santiago was born and raised in Portugal and now lives independently. He works as a full-time Retail Consultant and makes an average income–enough to live a comfortable lifestyle. Additionally, he's invested in some start-ups in Lisbon over the years and currently manages to save up for biyearly vacations. When he doesn't want to travel, he has enough to splurge on some designer wear.
Like Santiago, many people opt for more than one income stream. And those who don't can still live a comfortable life if they budget their expenses well.
Let's answer two kinds of questions:
Is Lisbon still cheap when you compare it to other countries like the USA or the United Kingdom? Yes! We've even compiled a table below to help you compare.

Is Lisbon still cheap compared to previous years? Not exactly.
We'll help you analyze the situation based on whether you're an expat or a Portuguese; keep reading!
Lisbon for expats
Once again, we'll use our most common examples to generalize the situation for expats. A big chunk of expat nationalities living in Portugal is British, with Americans coming in after that. And they find Portugal to be much cheaper than their living expenses back home.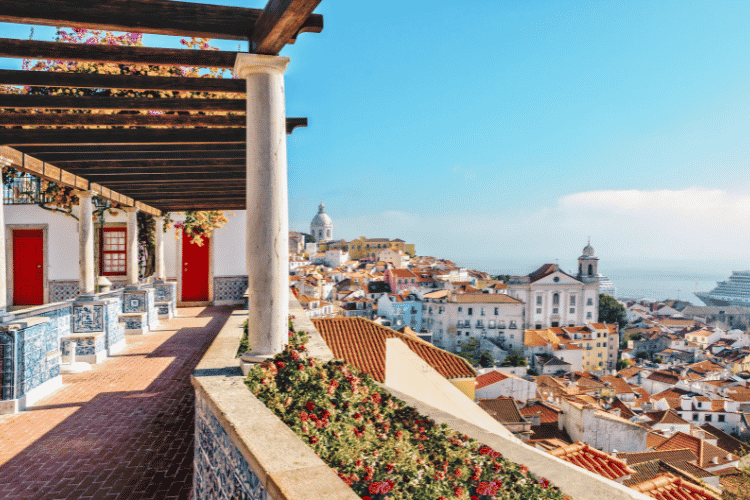 Consumer prices are 43% lower in Lisbon than in London, and rent prices are also 56.44% lower. As for groceries, they're 38.46% cheaper than in London. Totaling up, that's equivalent to spending half of what a commoner earns per month in London. A big difference, isn't it?
Now for the United States. Lisbon's consumer prices are 39.54% lower than in Chicago, and rent prices are 50.16% lower. Shopping for groceries saves you nearly 51.06% of what you'd spend in Chicago. As you can see, Lisbon is still remarkably cheaper for most expats.
Take a look at the table below to compare living costs between Lisbon, the United States, and the United Kingdom. We converted all prices into Euros to make it easier for you to correspond the monthly expenses.
| Expenses | Lisbon | Chicago | London |
| --- | --- | --- | --- |
| Apartment Rent (one-bedroom) | €665 | €1,283 | €1,500 |
| Apartment Rent (three-bedroom) | €1097 | €2,100 | €2,540 |
| Groceries (monthly) | €200 | €392 | €315 |
| Utilities | €145 | €208 | €325 |
| Public Transport | €40 | €90 | €187 |
| Gasoline (per liter) | €2.02 | €1.18 | €1.89 |
| Leisure/Sports | €50 | €70 | €75 |
All prices are in Euro (the currency used in Portugal) to give a better comparison.
The current conversion rate of Euro to USD is 1€ = $1.07.
The current conversion rate of Euro to GBP is 1€ = £0.85.
Estimates are from Numbeo, taken in June 2022.
Lisbon for the Portuguese
But whether or not Lisbon is still cheap for the Portuguese, depends on what you're comparing it to. Estoril, Cascais, and some regions of the Algarve are much more expensive than Lisbon. But that's not where an average Portuguese lives. Lisbon is generally a city for the more privileged class.
This means that Lisbon is no longer as cheap as it once was for people who earn Portuguese salaries. Of course, wages increase annually, but not as much as inflation in times of Covid and the Ukraine war.
For locals who've lived in Lisbon for most of their lives, the difference in purchasing power is quite noteworthy. Like any other country, the locals are worried about their financial situation.
The Portuguese are rightfully concerned, from an inflation rate of -0.01% to almost 2%, with predictions to go higher. Currently, the best possible solution is to lower expenses as much as possible and set up passive income streams. Many locals already work remote jobs in their free time to utilize their skills and earn more.
What will Lisbon be like for me?
The final answer is very subjective. It depends heavily on your professional competencies, income streams, and spending habits.
For most expats, the cost of living in Lisbon is much less than the country they're relocating from. The truth is, Lisbon is not at all cheap as it used to be before it got so famous. The hype made prices increase but also did inflation.
Depending on what you're used to, Lisbon might still be super cheap. But there's no denying that you'll have to choose well your restaurants or rent if you are on a budget.
So, what are your thoughts? Is Lisbon still cheap by your standards?
If you're interested in connecting with other expats and locals, we've got just the thing for you! Join our Facebook Group – All About Portugal For Expats and ask them what they think about the rising inflation. Feel free to ask questions and plan out your journey before seeking professional assistance. Once you're ready, Viv Europe will be at your service till the end.