Last Updated on May 29, 2023 by Laila Oliveira
When it comes to the best places to retire in Europe, several countries stand out, each with its unique charm and benefits. Retired expats tend to have a hard time picking a favorite. So, we're here to help you get a feel of what it's like in the top 10 best places!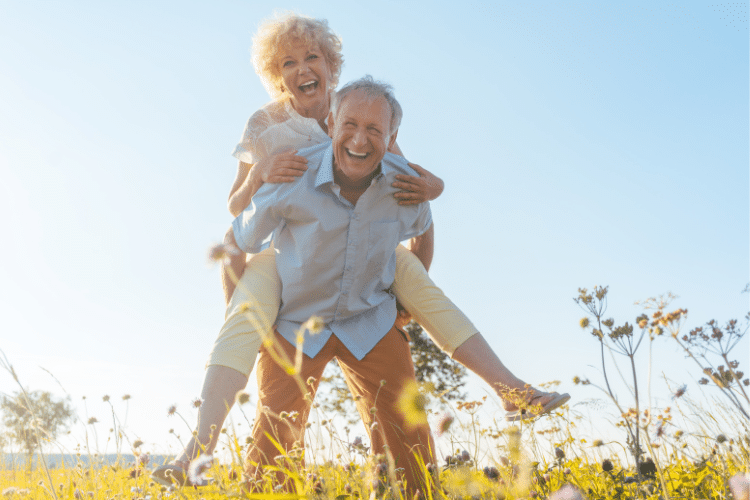 Portugal is a great option, with its warm climate, stunning coastline, and relaxed lifestyle. But the enchanting region of France is also a popular choice. The idyllic countryside, charming villages, and delicious cuisine create a relaxed and refined retirement experience. Similarly, Greece, with its Mediterranean climate and rich history, offers a laid-back lifestyle for retired expats. This is where it gets confusing.
Whether you're drawn to Portugal's coastal attractions, France's refined ambiance, or the Netherlands' organized cities, Europe offers a variety of enticing options for you to enjoy the autumn of your life. Check out all about the top 10 best places to retire in this article!
Why should you retire abroad?
There are many reasons why you'd feel the need to do so. Perhaps you don't feel happy where you live, maybe it's unsafe, or you just want to upgrade the quality of life you already have. All these reasons are valid, and you're the best judge of that.
Retiring abroad in Europe offers exciting benefits and opportunities for expats looking to start a new chapter in their lives. Eastern Europe is a common preference due to its lower cost of living compared to the Western region. You get a chance to stretch your retirement savings and enjoy a comfortable lifestyle without breaking the bank.
Healthcare is also a priority when you're reaching your retirement age, and Europe is famous for its excellent healthcare systems. So retiring in countries like France, Spain, or Germany secures access to top-notch medical facilities and services and ensures peace of mind. At the same time, retiring abroad also opens up more travel possibilities. 
For example, in Europe, you can explore neighboring countries or take weekend getaways with an extensive network of transportation options. The climate also remains pleasant in many European countries, making them ideal for retirees seeking comfortable weather.
Most importantly, you'll find vibrant international communities and welcoming expat communities mostly everywhere in Europe. You can connect with like-minded individuals, participate in social activities, and form lasting friendships, ensuring a smooth transition into your new home.
So, now, the question isn't why you should retire abroad. But rather, why do you wish to retire abroad? 
If you're interested in improving your life, keep reading to learn which of the best places to retire in Europe is the one for you!
The Top 10 Best Places To Retire In Europe
Choosing your retirement country is not easy, especially when there is so much to choose from. From Croatia to Portugal, a countdown of the 10 best places to retire in Europe has been thoroughly researched for you. Which of these do you love the most?
10. Croatia
Croatia offers a delightful retirement experience filled with warmth, a sense of community, and natural beauty. The essence of the community is deeply ingrained in Croatian culture, and you'll find locals welcoming and eager to share their traditions and stories.
Whether it's participating in lively festivals, joining local clubs, or enjoying delicious regional cuisine, you'll quickly feel a sense of belonging. And the stunning coastline and charming historic towns provide a picturesque backdrop for routine.
Also, the slower pace of life allows for relaxation and a strong focus on enjoying the present moment. Croatia offers a vibrant expat community where retirement can be spent making new friendships and unforgettable memories.
Best cities to retire in Croatia
We've listed below the top cities that offer a mix of cultural attractions, stunning natural beauty, and a relaxed lifestyle:
Dubrovnik
Split
Zagreb
Rovinj
Zadar
9. Finland
Living in Finland as an expat offers a unique experience characterized by a strong sense of togetherness and a high quality of life. Finnish people are known for their warm hospitality and inclusiveness, making it easier for expats to integrate into society.
Community events and gatherings, such as festivals and local markets, also provide opportunities to connect with locals and embrace Finnish traditions. The emphasis on nature and outdoor activities encourages a healthy and active lifestyle for retired expats.
For example, Finland has abundant opportunities for hiking, skiing, and exploring pristine landscapes. Also, the efficient public services, excellent healthcare, and safe environment offer a complete home for retired expats.
Best cities to retire in Finland
Finland's cities are a combination of modern amenities, beautiful nature, and a high standard of living. Here are some of the best ones:
Helsinki
Turku
Tampere
Espoo
Oulu
8. Netherlands
Retiring in the Netherlands as an expat offers a fulfilling and enriching experience. The Netherlands consistently ranks high in quality of life indexes, with its well-maintained infrastructure, efficient public services, and emphasis on social welfare.
The country also flaunts a comprehensive healthcare system that ensures access to top-notch medical facilities and services. It also offers a rich cultural scene, picturesque landscapes, and a bike-friendly environment.
Expats love to explore charming cities, visit museums, and enjoy outdoor activities in a multicultural country. And they often love to explore the tulip fields, windmills, and canals. And you'll be glad to hear that the Netherlands has progressive social policies and many contributions to history and science.
Best cities to retire in the Netherlands
Here are the best cities in the Netherlands:
Amsterdam
The Hague
Haarlem
Delft
Groningen
These cities are famous for their historic charm and high living standards among retired expats.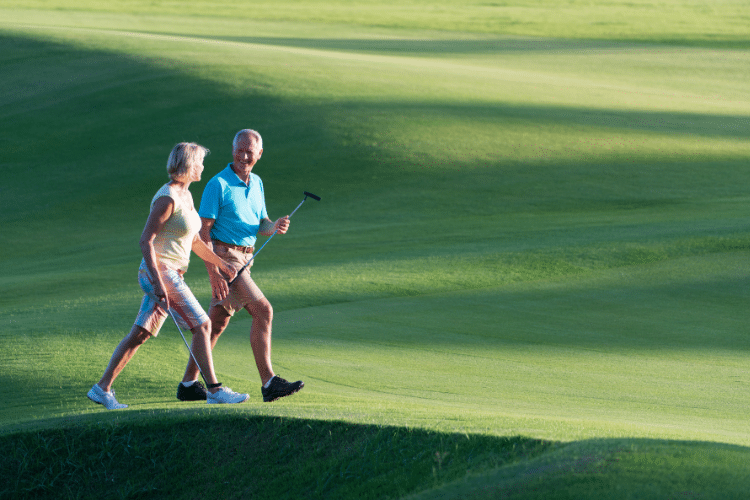 7. Malta
The country offers a blissful Mediterranean lifestyle with a welcoming community. You can enjoy a pleasant and warm climate with plenty of sunshine during the year. This is perfect for outdoor activities and leisurely walks along the beautiful coastline.
Also, Malta's favorable tax benefits for retirees add to its charm for expats. The rich history, stunning architecture, and vibrant cultural scene guarantee a wholesome retirement life. How would you like to live in this one of Europe's best places to retire?
Best cities to retire in Malta
The most appealing choices for expats in Malta are:
Valletta
Mdina
Sliema
St. Julian's
Gozo
6. Greece
Greece offers expats a delightful blend of rich culture, stunning landscapes, and a relaxed Mediterranean lifestyle. As an expat retiree, you'll find yourself immersed in a vibrant social scene where engaging in lively conversations over coffee or at local tavernas is a way of life.
Picture yourself relaxing in abundant sunshine, enjoying mild winters and warm summers. Both seasons are perfect for exploring Greece's ancient ruins or relaxing on pristine beaches. To add to the charm, Greece's affordable cost of living makes retirement more comfortable.
Your retirement budget can stretch further from affordable housing options to reasonably priced healthcare. Which allows you to savor the pleasures of Greek cuisine, indulge in island hopping, or revel in the beauty of the Aegean Sea.
Best cities to retire in Greece
The cities you'll love for retirement in Greece are:
Athens
Thessaloniki
Chania
Nafplio
Corfu
5. Switzerland
Next up, we have Switzerland, one of the best places to retire in Europe. It offers a unique experience combining natural beauty, a high standard of living, and a strong sense of security. Imagine waking up to breathtaking Alpine views, pristine lakes, and charming villages.
Switzerland's exceptional healthcare system ensures top-notch medical care during your retirement years. Also, the country's efficient public transportation network allows easy access to explore its picturesque landscapes and vibrant cities.
Another alluring thing is the renowned Swiss quality of life: safety, cleanliness, and well-maintained infrastructure. As a retiree, you can indulge in cultural events and outdoor activities. And savor the world-class Swiss cuisine, making every day in Switzerland feel like a postcard-worthy adventure.
With Viv Europe your plans for Portugal
will finally come to a reality
Best cities to retire in Switzerland
Switzerland's popular destinations among expat retirees are: 
Zurich
Geneva
Lucerne
Lausanne
Lugano
4. France
Many expats choose France for retirement as a dreamy escape to a country known for its rich history, exquisite cuisine, and picturesque landscapes. As a retiree, you'll find yourself immersed in a culture that cherishes leisurely living and appreciates the finer things in life.
France has an exceptional healthcare system that ensures access to high-quality medical care. Also, the country's vibrant arts and cultural scene offers endless opportunities to indulge in museums, theatres, and festivals, filling your retirement days with enriching experiences.
Whether it's strolling through charming villages, sipping wine in vineyards, or savoring delectable pastries, retirement in France is filled with beauty and joie de vivre.
Best cities to retire in France
The top five expat preferences in France are:
Paris
Nice
Bordeaux
Lyon
Toulouse
3. Italy
The beauty of Italy can never go unnoticed. Retirement in Italy is a true dolce vita experience, where history, art, and gastronomy combine to create an enchanting lifestyle. As an expat retiree, you'll be surrounded by a rich cultural heritage, stunning landscapes, and a warm sense of community.
Italy's most excellent catch is Italian cuisine. You can indulge in authentic pasta, pizza, and gelato, delighting your taste buds. The slow-paced lifestyle and emphasis on enjoying life's pleasures allow retirees to savor leisurely days, explore charming towns, and immerse themselves in the vibrant local culture.
From historical landmarks to breathtaking coastlines, Italy offers a retirement that is both enchanting and fulfilling. Can you picture yourself doing in Rome as the Romans do?
Best cities to retire in Italy
Italy's best cities are:
Rome
Florence
Venice
Bologna
Palermo
2. Spain
You'll find yourself immersed in a community that embraces leisure and celebration here.
Second last on the list, Spain is preferred by many for retirement. Its enviable climate, with abundant sunshine and mild winters, allows you to enjoy outdoor activities and bask in the Mediterranean charm.
Spain's rich cultural heritage offers a diverse tapestry of traditions, festivals, and gastronomy. This provides retired expats with endless opportunities for exploration and indulgence. It's almost close to being perfect.
From strolling along sandy beaches to savoring tapas in lively markets, retirement in Spain is a captivating journey filled with joy, beauty and a zest for life.
Best cities to retire in Spain
Expats tend to love the following Spanish cities:
Barcelona
Valencia
Malaga
Seville
Granada
1. Portugal
Finally! Saving the best for last, Portugal is on the top of the best places to retire in Europe!
Retirement in Portugal for expats is a tranquil and enchanting experience, where history, natural beauty, and warm hospitality come together to create an idyllic lifestyle.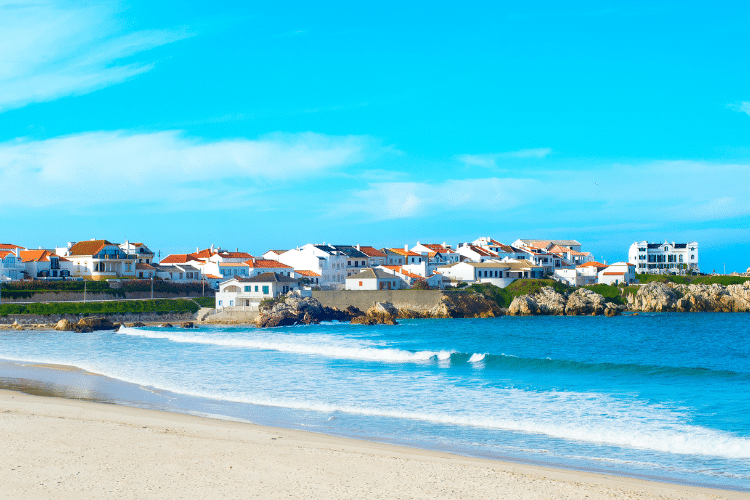 Here too, you'll find a welcoming community that embraces a relaxed pace of life and celebrates the simple pleasures. But the best thing about the country is the favorable cost of living for the kind of living standards you'd get for much more. You can have access to affordable housing, excellent healthcare, and a range of recreational activities.
The country not only thrives in providing facilities but also has gorgeous scenery as a backdrop to your daily life. Portugal's stunning coastlines, picturesque towns, and vibrant cities provide endless opportunities for exploration and leisure.
From savoring fresh seafood by the ocean to discovering ancient castles and vineyards, retirement in Portugal offers a peaceful and fulfilling chapter filled with charm and tranquillity.
How to retire in Portugal?
Couldn't help but fall in love with the description, right? Let's answer one of the most asked questions! 
To retire in Portugal, you need to take care of a few steps. First, know the Visa requirements and consider applying for a Passive Income Visa. These offer residency to non-EU citizens who can show proof of passive income as per Portuguese law.
Once you've got that in order, your application will be submitted to the Portuguese consulate in your country. You will need the following documents:
Valid Passport;
Completed application form;
Proof of sufficient financial means to support yourself;
Health insurance coverage;
Criminal record clearance;
Proof of accommodation in Portugal.
You can also visit your shortlisted cities as a scouting trip before you decide on your destination. The best months to scout are from September to December, as that's when tourists leave, and you get to experience the true beauty.
Healthcare in Portugal
The country has a comprehensive national healthcare system, Serviço Nacional de Saúde (SNS), that provides affordable care to expats and locals alike. But, private healthcare options are also available for those who prefer faster access and more specialized services.
For example, two private hospitals best known for their service are Hospital Lusíadas Porto and Hospital Lusíadas Albufeira in the Algarve. Retired expats may also consider obtaining private health insurance to supplement their healthcare needs and provide additional coverage for specific treatments or services.
Safety in Portugal
Portugal takes safety and security very seriously, making it an even better retirement destination!
In Portugal, the crime rates are relatively low, and violent crime is uncommon. The country ranks 6th on the Global Peace Index. This makes people feel comfortable and safe when walking in the streets or living in a small neighborhood, making it a popular choice among retired expats.
Even so, it's advisable to exercise caution and be aware of your surroundings, particularly in crowded tourist areas, to avoid any mishaps. For example, taking basic safety precautions, keeping valuables secure, and using reliable transportation will contribute to a safe and enjoyable experience during your time in Portugal.
Best cities to retire in Portugal
Now onto the part that excites most people; what are the best cities in Portugal, and where can I find expat communities?
Portugal has a lot of areas that are popular among retired expats. And even if you pick a place that isn't super populated, people's hospitality will always make you feel at home. Let's take a look at some of the best cities in Portugal:
In the South, we have the Algarve region, from which the following cities are most popular:
The North region is particularly famous for the following:
Lastly, the best cities in the Central region are:
Apart from these, expats also choose the following for retirement:
Portugal does have the most to offer expats in terms of retirement. If the variety of benefits and the lifestyle made you want to spend your golden years in Portugal, Viv Europe would help you throughout your moving journey!
Do you want to retire in Portugal?
We don't blame you for wanting to make this decision so soon. Portugal is worth every minute of effort!
If you'd like to discuss your relocation journey with other expats and get their opinions on which country is among the best places to retire in Europe, join our Facebook Group – All About Portugal For Expats. You'll find numerous individuals with the same story as you, and they'll be glad to be of help.
The team of experts here at Viv Europe will also gladly help you every step of the way. Whether it's getting your Passive Income Visa, obtaining a NIF Number, or relocating your belongings. Book a consultation and get ready to change your life forever. Happy retirement!