Last Updated on September 11, 2023 by Laila Oliveira
It's neck-and-neck when you keep Portugal and Turkey together and evaluate them on the basis of tourism and beauty. Despite being a very attractive country and a top choice for 50 million tourists every year, people are looking for ways to move from Turkey to Portugal. There are many reasons why this has been happening recently.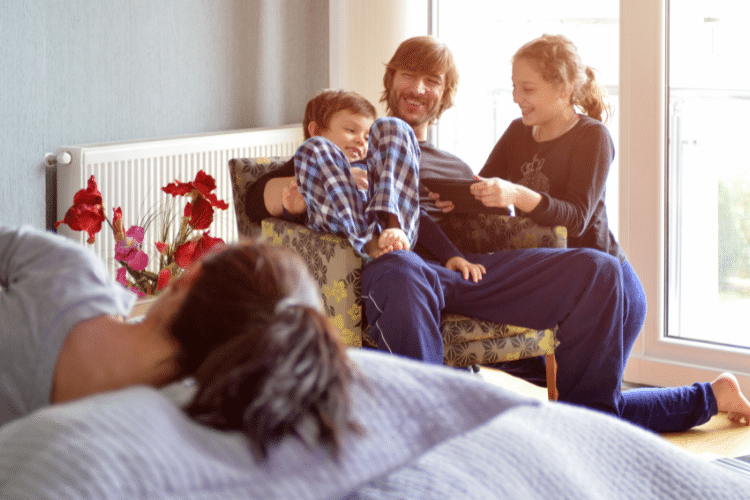 This picturesque land is the perfect mesh of historical culture and modernity. More and more individuals are attracted to this country for its expat-friendly visa options and stable economy. So whether you're drawn to the charming streets of Lisbon or the tranquil Algarve beaches, we'll guide you through what you need to do to get here.
Remember to begin your journey with thorough research about the different legal requirements for house searches and living costs. Stick around to learn more on each of these and all other crucial tips for moving to Portugal as a Turkish. Happy reading!
How to move from Turkey to Portugal
First things first, let's unravel the process of how to move from Turkey to Portugal. It's best to familiarize yourself with the potential visa options for expats and their pre-requisites and processes.
To legally live in Portugal, you will be required to obtain a Residence Visa for long-term living. Portugal offers various Visas, each with a unique target audience. Keep reading to learn how to receive one and the documents you must gather to start your process now!
How can I apply for a Portugal Residence Visa from Turkey?
After you've decided to move on the basis of education, work, or retirement, you need to gather documents for the respective Visa.
Some details remain the same regardless of which Visa you're applying for. Don't worry; we have shared the list of the required documents later in the article, so you can use it as a checklist.
Once your documents are ready, schedule an appointment with the Portuguese Embassy in Turkey and set your interview date. After you clear your interview, you must pay the Visa fee, which is €90, and submit your documents.
With that, your part is done as the Visa application gets processed. If your application is approved and you get your Visa, you'll then apply for a residence permit at the local immigration office in Portugal after arriving in the country.
What are the types of Portugal Residence Visas that Turks may apply for?
Remember how we mentioned there's an entire list? Here it is!
For your ease, we've compiled all the options for Residency Visas used by expats and what the Visa entails:
To move to Turkey from Portugal, you only need to apply for a permit that matches your circumstances. If you have any legal questions, you can opt to get advice from professionals at Viv Europe.
Documentation needed in general
Different residence visas have different specific documents, but generally, you'll need the following to apply for any:
Valid Passport;
Visa application form;
Proof of accommodation;
Financial statements;
Criminal record certificate.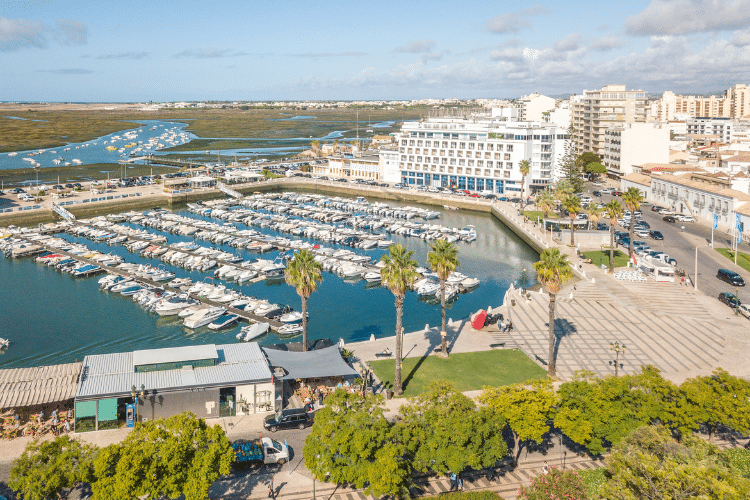 Obtaining a Residence Permit to live in Portugal from Turkey
A residence permit will secure your legal and social life in the country.
For example, you can only legally reside in and avail of social services and other public facilities if you have a permit. Also, you'll gain the right and accessibility to work, healthcare, and education.
After your residence Visa is first validated, there is a specific timeframe within which you must enter Portugal and submit your residence permit application. You must submit your application to SEF (Foreigners and Borders Service in Portugal). This can be done online through their portal.
After it is done processing, you will receive your permit at your address.
What do Turks need to do to apply for the Portugal Golden Visa?
This is a golden opportunity if you're an eager Turk looking for opportunities to secure your future in Europe. This Visa will allow you to invest in Portugal and also secure a European residency.
You must choose one investment option from multiple possible ones. These include:
Acquiring property worth €500,000;
Acquisition of old properties in areas of urban rehabilitation worth more than €350,000;
Capital transfer of at least €1 million;
Creation of at least 10 jobs;
Investing in SMEs;
Investments Funds.
The last condition is a given, that you live in Portugal for a minimum seven-day residency for the first year and 14 days in the following years.
The Golden Visa has been extremely popular for the benefits it offers. Receiving permission to enter, work, and live in Portugal along with your family, with free movement through the Schengen area, and the possibility to apply for Portuguese nationality after 5 years is a deal many line up for.
At the same time, it has been subject to debate, and the law can change at any time. It's best to keep in touch with an expert from Viv Europe and ask them any questions that you might have. You must stay up-to-date with all legal changes to ensure your effort and money are not wasted.
What is the cost of living in Portugal compared to Turkey?
Assessing your budget is another essential thing you should do before you move from Turkey to Portugal. Portugal offers a more stable and higher quality of life than Turkey, so the costs are automatically slightly higher.
It can be a huge reason why you might feel discouraged, but Turks try to look at the bigger picture. It's about making an investment to live with a safer and better quality of life in one of the most stunning European countries.
When you're beginning to compare the cost of living, also compare the prices to those in much bigger European countries. Soom, you will understand that Portugal allows expats to live without burning a hole in their pockets, even amidst global inflation. It's not an easy decision to make, but it will be worth it.
Let's talk about some comparisons. Grocery prices are 35.8% higher in Portugal than in Turkey. Plus, restaurant prices are 48.4% higher, and the local purchasing power is 32.9% higher in Portugal.
Rent prices in Turkey are 58.7% lower than in Portugal, which is quite different. But overall, an individual can live in Portugal for under €1,200, which is manageable if you get a job here and earn in the same currency.
Expense
Cost in Portugal
Cost in Turkey
Apartment (1 bedroom) in City Centre
€787
(₺22,634)
€333
(₺9,577)
Single-person monthly costs without rent
€616
(₺17,728)
€382
(₺11,002)
Apartment (3 bedrooms) in City Centre
€1,324
(₺38,078)
€570
(₺16,393)
Family of four monthly costs without rent
€2,163
(₺62,186)
€1,333
(₺38,328)
Estimates are from Numbeo (as of September 2023).
How much is the rent in Portugal?
Rent can count as a huge chunk of your monthly income, but choosing where you live wisely will allow you to cut down on that cost significantly.
To compare, if you prefer a single-bedroom apartment in the city center, it may cost you €329 in Turkey but €788 in Portugal. Similarly, a single-bedroom apartment outside the city center may add up to €232 in Turkey but €603 in Portugal.
If you're a family, a three-bedroom apartment will cost you €1,325 in the city center in Portugal, while it costs you €558 in a similar location in Turkey.
These prices are an average of Portugal, and many smaller cities like Évora or Santarém come under the 15 cheapest places to live in Portugal. Even the Madeira Islands and the Azores Islands offer a fantastic tranquil lifestyle at very affordable prices. Prices can go as low as €350 for a one-bedroom apartment, and it's a great deal when you look at all the amenities being offered!
With Viv Europe your plans for Portugal
will finally come to a reality
What are the best places to live in Portugal?
The country has diverse neighborhoods, from urbanized and posh to small-town vibes, so you can take your pick.
If you live in Istanbul or want to live there, you'll love Lisbon. This city's historic charm is received well by Istanbul-lovers. Both cities are loaded with rich history and picturesque hills. Also, Lisbon has the most job opportunities to offer if you want to do business or work in a multinational.
But if you prefer coastal areas like Antalya, the Algarve region is the place for you. Antalya's water attracts adventurers and beach lovers, as Algarve's beaches and golf courses attract retirees and nature enthusiasts.
Next up, you'll also enjoy Porto's cultural and architectural experience, especially if you're used to living in Izmir. The two cities aren't identical but encompass the contemporary maritime lifestyle in their own ways.
For example, if Izmir has its lit bazaars, Porto has its iconic bridges. Also, the city has a wine-tasting culture, which adds to its charms.
So, which of these are you thinking of calling home once you move from Turkey to Portugal?
Where do Turkish people usually live in Portugal?
Alvalade and Campo de Ourique in Lisbon are becoming increasingly popular among Turkish expats. This is probably due to the welcoming atmosphere, good schools, and amenities.
But if you move towards the Algarve, you'll find the most Turks in Albufeira. The area attracts expats with its beaches, golf courses, and vibrant expat community.
If you're interested in Porto, know that the neighborhoods of Aldoar and Foz do Douro are famous among Turks. Many are lured there by the strong university presence, economic opportunities, and cultural diversity.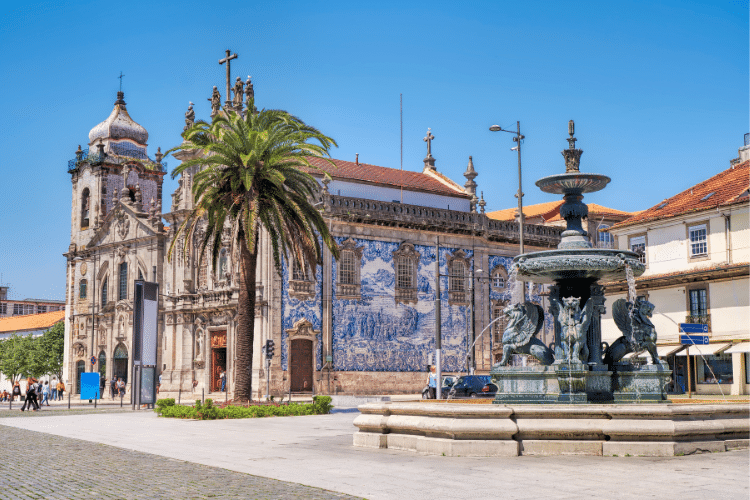 How is the Portuguese economy?
Of course, when you plan to move from Turkey to Portugal, you'll be interested to know the economic situation in the latter. The unemployment rate in Portugal is 5.8%, while it is almost double in Turkey at 10%. Also, inflation in Portugal is 7.83%, but 72.31% in Turkey, which is a lot even for Turks who are used to it.
With thriving tech, energy, and tourist industries, Portugal is home to steady economic growth. Job opportunities in the tech industry are also on the rise, along with the growing presence of the digital nomad community. Also, note that Portugal's average monthly salary after tax is €1,136, while in Turkey, it is only €517.
If you're a Turk who knows English, landing a job in a reputable place is not going to be much of an issue. As Portugal's economy grows, language barriers become the talk of the past. So, you're actually at an advantage if you know English!
You may feel that you're spending more on rent or groceries. However, you'll also earn more and live in a secure economic environment.
Is Portugal safe?
Safety and security are essential considerations when living in a foreign country. Portugal is considered very safe for expats. With low crime rates and a strong focus on law enforcement, the country is safer than Turkey, which has a crime index of 40.51.
Portugal has a low crime rate and a robust police presence, which ensures the safety of expats and locals. With its crime index at 30.66, the country ranks as the 7th safest country globally, according to the Global Peace Index. On the same index, Turkey ranks as 147th safest.
This isn't to say that pickpocketing does not occur in Portugal; it does around busy tourist areas. So be aware of your surroundings and practice caution wherever you go.
What is public healthcare like in Portugal for immigrants?
The Portuguese public health system is easy to access. You simply need a Social Security number to be registered with your local health center. You must be a legal resident in Portugal to receive free public healthcare.
As an expat, be sure to have your Visa or Residency Permit on you. This would be the proof of legality and the key to getting your Número de Utente – your user number for access to healthcare.
Also, the public health system covers emergency care, hospitalizations, and medications prescribed by doctors within the system. Some medical services, such as dental care and elective procedures, may require additional fees or private insurance coverage.
What is the weather like in Portugal?
When you move from Turkey to Portugal, you may find the weather pleasant yet warm. With a Mediterranean climate, Portugal experiences mild winters and hot summers generally. Although even Turkey has had a few really hot summers, people have started buying fans and using air conditioning.
Lisbon and Porto have mild winters with temperatures averaging around 15°C, while summers can be quite hot sometimes with temperatures ranging from 25°C to 30°C.
But there are colder regions in Portugal, like the Serra da Estrela or Bragança, so you can choose the area where you feel more comfortable.
Here's a comparison of the weather in Portugal and Turkey: 
Country
Spring
Summer
Autumn
Winter
Portugal
15.4 ºC
(59.72 ºF)
22.4 ºC
(70.52 ºF)
18.1 ºC
(64.58 ºF)
11.8 ºC
(53.24 ºF)
Turkey
8.5 ºC
(47.3 ºF)
32 ºC
(89.6 ºF)
21.1 ºC
(69.9 ºF)
6 ºC
(42.9 ºF)
Data from the Climate Data website.
What are the benefits of moving from Turkey to Portugal?
The benefits of moving from Turkey to Portugal are subjective to what it is you wish to find here. A lower cost of living definitely doesn't fit anywhere on the list of benefits, but a more economically stable lifestyle does!
Constantly high inflation can leave people exhausted. If you're one of those, you may find Portugal's relaxed and stable lifestyle to match your requirements. Plus, it offers a high quality of life at a reasonable cost, especially if you're looking to relocate to Europe.
Most Turks relocate in search of better job opportunities and to create wealth over time. We already know Lisbon and Porto offer significant opportunities, but even smaller areas have booming businesses that are expanding constantly.
Additionally, free public healthcare for expats and an excellent education system are added benefits. Not to mention the wonderful climate and the many stunning beaches along the coast.
Lastly, the country's strong sense of community makes the expats feel welcomed and included in local events and activities. And remember, Portugal has a rich cultural heritage and a strong food and wine culture that you may enjoy exploring in your free time.
When are you moving from Turkey to Portugal?
If you've made it this far into the article, it's only a matter of time before you start the process of moving from Turkey to Portugal! To start your process, get in touch with an expert from Viv Europe. Sit back, relax, and get all the legal guidance you need.
To ask other expats questions or check their suggestions as to which city you should go to, join our Facebook Group – All About Portugal For Expats. Thousands of Portugal enthusiasts are waiting to help you out; good luck!