Last Updated on July 3, 2023 by Laila Oliveira
The excellent weather in Portugal isn't the only reason why Canadians like to relocate. It's a huge decision to make, and people take into account every aspect possible. Undoubtedly, one of the biggest things to consider is the cost of living in Portugal versus Canada. That will determine not only your future job but also your standard of living. 
In this article, we will explore insights into the financial aspects of both countries in detail. And by detail, we mean talking about rent, groceries, utilities, transport, leisure, and more!
If you've lived in Canada for a while, you'll find Portugal to be a lot more affordable. But you don't have to sacrifice the standard of living if the cost of living is going down. Portugal is an attractive option for expats due to this very reason. Now, let's delve into the specific aspects of the cost of living in Portugal and Canada to help you make an informed decision. Happy reading!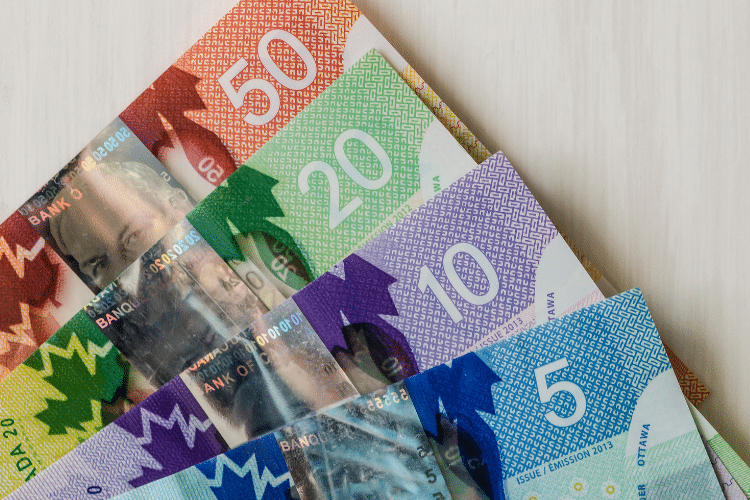 How expensive is living in Portugal?
Or rather, how affordable is living in Portugal?
This Southern European country is well-known for its cost of living compared to other European destinations. On average, consumer prices are nearly 48% lower in Portugal than in Canada!
Various factors contribute to this disparity, including currency exchange rates, taxes, wages, housing costs, and primary demand and supply dynamics.
Despite an upward trend in Portugal's real estate market, rental prices remain lower if you compare it to Canada. This affordability in housing is a crucial factor for many Canadians. Not only does it enable a cheaper lifestyle, but it also allows you to save more money for other investments or your retirement.
For example, an average individual in Portugal can spend a comfortable life with €612 (C$ 885) per month without rent. And a family of four can easily live on €2,144 (C$ 3,098), excluding rent.
Portugal presents an enticing opportunity if you're looking to maximize your financial resources while enjoying the charm of this European country.
How expensive is living in Canada?
Now, let's shift our focus to the average monthly expenses of a Canadian. The cost of living in Canada, similar to Portugal, is influenced by various factors, which we'll explore further. Regardless of the higher living cost, people may still be able to maintain a comfortable lifestyle in Canada.
One reason for the higher cost of living in Canada is the strength of the Canadian Dollar compared to the Euro. This difference makes imported goods slightly more expensive for Canadians. Also, higher taxes on goods and services may increase the overall costs.
To illustrate, an average Canadian can live well for under €922 (C$ 1,333) per month, excluding rent. And if you're a family of four, your monthly costs roughly add up to €4,766 (C$ 4,766), excluding rent. 
In short, Canada is more expensive than Portugal. But let's discuss the details to help you get a better idea!
Cost of living in Portugal versus Canada
Moving to a new country is a complex endeavor that involves adjusting to a different way of life. When choosing your destination, the cost of living often precedes other factors.
Portugal is renowned for its appeal to retirees, real estate investors, and digital nomads, offering a lower cost of living than Canada. Without further ado, let's dive into understanding the cost of living in Portugal versus Canada.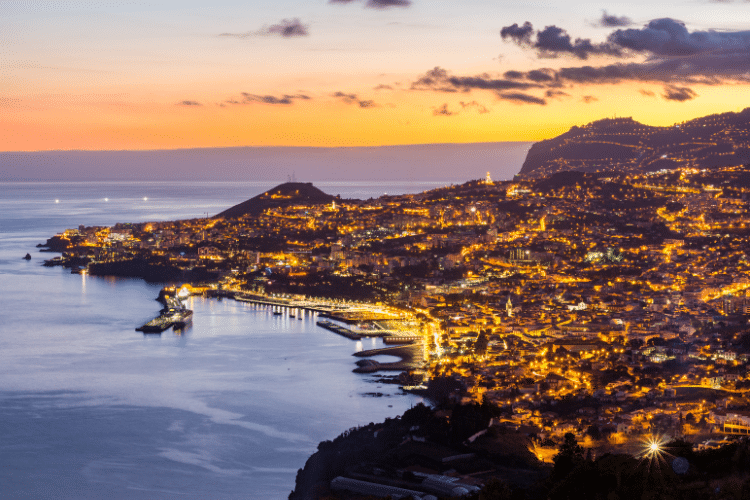 Cost of rent
In popular Portuguese cities like Lisbon or Porto, you can find a decent one-bedroom apartment in the city center for around €800 (C$ 1,158) per month. But you can also find apartments for €400 (C$ 576) in smaller, less populated regions without compromising on the standards you want to live in.
But Canadian cities like Toronto or Vancouver tend to have higher rental costs. There, apartments in city centers range from €1,146 (C$ 1,645) to €1,882 (C$ 2,700) per month. And these prices vary depending on the rental property's location, size, and amenities.
Do note that Portugal's rental prices too vary depending on the region. For example, you can expect higher rental costs in Lisbon than in Portuguese cities. Still, the rent prices are more affordable than in Canadian cities.
Check out the comprehensive summary down below:
Residence Type
Rent in Portugal
Rent in Canada
Apartment (1 bedroom) in City Centre
€779
(C$ 1,118)
€1,146
(C$ 1,645)
Apartment (3 bedrooms) in City Centre
€1,324
(C$ 1,899)
€1,882
(C$ 2,700)
Apartment (1 bedroom) Outside of Centre
€594
(C$ 852)
€983
(C$ 1,410)
Apartment (3 bedrooms) Outside of Centre
€980
(C$ 1,406)
€1,639
(C$ 2,351)
All price estimates in the article are from Numbeo (as of July 2023).
Utilities
Regarding utilities, there are some noteworthy differences between the two countries. In Portugal, the cost of utilities, including electricity, water, and heating, is relatively lower compared to Canada. The mild climate in Portugal also contributes to lower heating and cooling expenses.
On the other hand, Canada's cost of utilities varies based on the region and the season. Winters in Canada can be long and cold, leading to higher heating costs. Also, provinces like Ontario have time-of-use electricity pricing, which affects monthly electricity bills.
You should research the specific utility rates and consumption patterns for your desired location in both countries. For your ease, utility prices are listed below:
Utility
Expense in Portugal
Expense in Canada
Basic (Electricity, Heating, Cooling, Water, Garbage)
€110
(C$ 158)
€138
(C$ 198)
Mobile Phone Monthly Plan with Calls and 10GB+ Data
€18.50
(C$ 26.5)
€38.35
(C$ 55)
Internet (60 Mbps or More, Unlimited Data, Cable/ADSL)
€35
(C$ 50)
€59
(C$ 85)
Groceries
It's no surprise that groceries are also more affordable in Portugal. The country benefits from a diverse agricultural sector and proximity to local food sources, which results in lower prices for fresh produce, dairy products, and meats. To top it off, local markets and neighborhood shops offer budget-friendly options.
In Canada, imported goods and a larger geographic area lead to slightly higher prices. Regardless, with careful planning and budgeting, finding affordable and quality groceries in both countries is still possible.
On average, you'll see that prices in Canada are almost double for everything. Here's a comparison of some everyday grocery items in Portugal versus Canada:
Expenses
Cost in Portugal
Cost in Canada
Milk (1 liter)
€0.82
(C$ 1.18)
€1.91
(C$ 2.74)
Loaf of Fresh White Bread (500g)
€1.23
(C$ 1.77)
€2.26
(C$ 3.24)
Rice (1kg)
€1.15
(C$ 1.66)
€3.03
(C$ 4.35)
Eggs (12)
€2.35
(C$ 3.37)
€1.96
(C$ 4.52)
Local Cheese (1kg)
€8.28
(C$ 11.88)
€10.24
(C$ 14.68)
Chicken Fillets (1kg)
€6.12
(C$ 8.78)
€10.31
(C$ 14.79)
Beef Round (1kg)
€9.98
(C$ 14.32)
€12.69
(C$ 18.20)
Apples (1kg)
€1.75
(C$ 2.51)
€3.48
(C$ 4.99)
Banana (1kg)
€1.20
(C$ 1.71)
€1.30
(C$ 1.87)
Oranges (1kg)
€1.37
(C$ 1.97)
€3.30
(C$ 4.74)
Tomato (1kg)
€1.86
(C$ 2.66)
€3.49
(C$ 5.01)
Potato (1kg)
€1.14
(C$ 1.63)
€2.24
(C$ 3.21)
Onion (1kg)
€1.28
(C$ 1.83)
€2.27
(C$ 3.26)
Lettuce (1 head)
€1.11
(C$ 1.59)
€2.21
(C$ 3.17)
Water (1.5-liter bottle)
€0.57
(C$ 0.82)
€1.60
(C$ 2.30)
Eating out and drinks
Eating out is a beloved recreation for many, but Portugal and Canada offer different experiences for this outdoor activity.
Dining out in Portugal can be a delightful and affordable affair. From traditional Portuguese cuisine to fast-food options, you can enjoy a satisfying meal at a reasonable price. The country is also famous for its selection of local wines, often available at affordable prices in restaurants and bars.
But the Portuguese culture also heavily encourages home-cooked meals with fresh produce bought from local farmer's markets. It's healthy, more affordable, and sustainable – not to mention extremely delicious! 
In Canada, eating out is more expensive, particularly in major cities. The cost of drinks, including alcoholic beverages, can also be higher. This isn't to say that home-cooked meals aren't a common option, but eating out also holds a significant place in Canadian food culture.
Check out the table below to know to see if the costs of culinary experiences match your budget.
Expense
Cost in Portugal
Cost in Canada
Meal at Inexpensive Restaurant
€9.00
(C$ 12.92)
€15.34
(C$ 22)
Meal for 2 People, Mid-range Restaurant, Three-course
€40.00
(C$ 57.37)
€62.75
(C$ 90.00)
McMeal at McDonald's (or Equivalent Combo Meal)
€7.00
(C$ 10.04)
€8.37
(C$ 12.00)
Cappuccino (regular)
€1.45
(C$ 2.08)
€3.33
(C$ 4.78)
Bottle of Wine (Mid-Range)
€4.00
(C$ 5.74)
€11.85
(C$ 17.00)
Domestic Beer (0.5-liter bottle)
€1.09
(C$ 1.57)
€2.42
(C$ 3.47)
Imported Beer (0.33-liter bottle)
€1.87
(C$ 2.68)
€2.89
(C$ 4.15)
Transport cost
Public transportation is an essential everyday cost and is generally more affordable in Portugal. Cities like Lisbon and Porto have extensive and efficient public transit systems with reasonable fares for buses, trams, and metros.
These come with daily one-way tickets and monthly passes, so you choose the more economical option. Taxis and ride-hailing services are also affordable in Portugal. An interesting point to add is that many Portuguese residing in Lisbon and Porto don't purchase a car because the streets are narrow and public transport is efficient.
Comparatively, Canada's public transportation costs can vary depending on the city. Major cities like Toronto and Vancouver have well-developed transit networks with higher fares. Plus, owning a car in Canada comes with increased expenses such as fuel, insurance, and maintenance. 
So, it's essential to consider these factors when comparing transport costs in both countries.
Expense
Cost in Portugal
Cost in Canada
One-way Ticket (Local Transport)
€1.70
(C$ 2.44)
€2.27
(C$ 3.25)
Monthly Pass (Regular Price)
€40
(C$ 57)
€69
(C$ 100)
Taxi Start (Normal Tariff)
€3.50
(C$ 5.02)
€2.96
(C$ 4.94)
Taxi 1km (Normal Tariff)
€0.71
(C$ 1.02)
€1.39
(C$ 2.00)
Gasoline (1 liter)
€1.87
(C$ 2.68)
€1.10
(C$ 1.58)
Leisure expenses
So far, what do you think of the cost of living in Portugal versus Canada?
Let's move on to the leisure expenses because fun and games are equally important! Portugal has a plethora of leisure activities you can enjoy. From exploring historical sites and relaxing on beautiful beaches to indulging in local cuisine, there's much to explore.
Dining out, going to the movies, and visiting cultural attractions come with reasonable price tags. But the outings are slightly different and cost a bit more in Canada. Major cities offer a range of options, such as museums, theaters, and outdoor adventures.
While some activities may be more expensive, budget-friendly options are available. See the list below for details:
Expense
Cost in Portugal
Cost in Canada
Fitness Club, Monthly Fee for 1 Adult
€34.39
(C$ 49.32)
€39.28
(C$ 56.33)
Tennis Court Rent (1 Hour on Weekend)
€11.34
(C$ 16.27)
€16.74
(C$ 24.01)
Cinema – 1 Seat
€7
(C$ 10)
€10.46
(C$ 15)
Education
If you have children or are a student yourself, you will only move if your education is secure. The good news is that Portugal offers a range of reputable universities and educational institutions with lower tuition fees than Canada. International students often find Portugal an attractive destination for higher education due to its affordable costs.
Canada's famous universities and colleges are also pretty popular because of their system. But, tuition fees in Canada are higher, especially for international students. 
Remember to consider program availability, reputation, and financial considerations when comparing education in Portugal and Canada.
Expense
Cost in Portugal
Cost in Canada
Preschool (or Kindergarten), Full Day, Private, Monthly for 1 Child
€356
(C$ 511)
€758
(C$ 1,088)
International Primary School, Yearly for 1 Child
€7,808
(C$ 11,199)
€12,791
(C$ 18,346)
Healthcare
Both countries offer reliable systems regarding healthcare. Portugal has a public healthcare system, the Serviço Nacional de Saúde (SNS). This provides subsidized or free healthcare services to all legal residents. You can also opt for private healthcare, which offers faster service and additional amenities for a higher cost.
In Canada, healthcare is publicly funded under Medicare for comprehensive coverage to citizens and permanent residents. But there may be additional expenses, such as dental care and specific medical procedures not covered by the government. Like Portugal, private health insurance is also available for faster access to specialized care.
With Viv Europe your plans for Portugal
will finally come to a reality
What are the cheapest areas in Portugal?
When debating the cost of living in Portugal versus Canada, it'll help to know which areas come within your budget. Portugal offers several affordable areas that are popular among expats. To be fair, even the most expensive cities of Portugal are well within budget for most expats and are considered cheap.
One such area is Alentejo, known for its tranquil countryside and charming towns like Évora and Beja. These areas offer a lower cost of living compared to major cities.
In the North, cities like Braga and Guimarães provide a more affordable lifestyle while offering rich history and a slow pace of life.
Lisbon is an expensive area, but its neighborhoods, Amadora and Almada, are more budget-friendly than the city center.
Similarly, towns like Portimão and Faro offer a more affordable coastal living experience in the Algarve. These areas allow you to enjoy Portugal's beauty without stretching your budget.
What are the most expensive areas in Portugal?
While the country offers many affordable areas, it also has more expensive regions. In Lisbon, neighborhoods such as Chiado, Príncipe Real, and Avenida da Liberdade are known for their upscale living and higher cost of living.
A coastal town near Lisbon, Cascais is another exclusive area popular among expats. It has higher rental and property prices, but is also a very luxurious city.
Also, in the Algarve, resort towns like Quinta do Lago and Vale do Lobo are considered luxurious and have a higher price tag. Albufeira, Lagoa, Lagos, and Loulé are some options too.
In Porto, the Foz do Douro neighborhood, with its beachfront properties, is also known for its upscale lifestyle.
Is Lisbon more expensive than Toronto?
Lisbon and Toronto are both vibrant cities, but there are differences in their cost of living.
Generally, Toronto has a higher cost of living compared to Lisbon. In terms of housing, neighborhoods like Chiado, Príncipe Real, and Avenida da Liberdade in Lisbon are considered expensive in Portugal.
However, their rental prices are typically lower than in Toronto's prime neighborhoods, such as Yorkville or Downtown. On average, rent prices are 29.8% lower in Lisbon than in Toronto.
Also, while Lisbon offers affordable dining options, Toronto's dining scene can be costlier. Grocery prices in Toronto are up to 56% higher than in Lisbon. Nonetheless, it's important to note that salaries in Toronto are generally higher than in Lisbon, which might make up for it.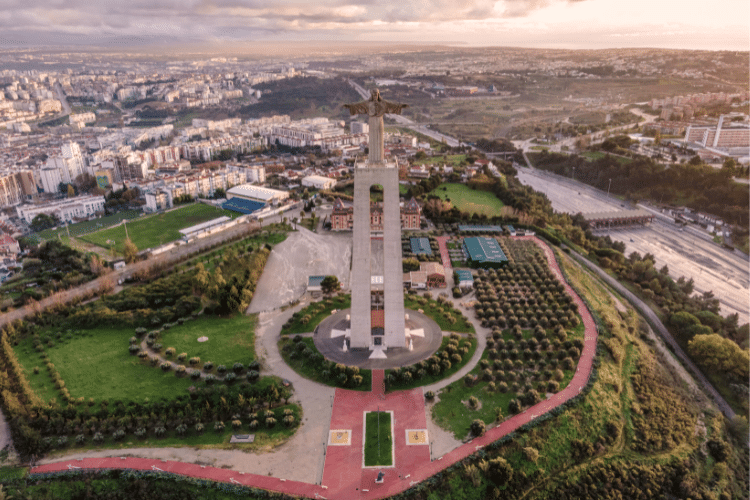 Is Porto more expensive than Vancouver?
Porto and Vancouver are popular expat choices in Portugal and Canada, respectively.
Porto's neighborhoods Foz do Douro and Nevogilde, are more upscale and expensive, but their rental prices remain lower than prime neighborhoods in Vancouver. These include Downtown or Kitsilano.
On average, rent prices in Vancouver are 122.9% higher than in Porto, according to Numbeo. And grocery prices are 77.6% higher than in Porto. So you can see that Porto is actually more affordable than Vancouver.
When dining out, you'll find more affordable options in Porto than in Vancouver. The choice you make will depend on your personal preferences and needs. Given the cost of living in Portugal versus Canada, which country works better for you?
What is the average wage in Portugal and in Canada?
Now let's dive into the wage prospect of both countries. Portugal's average monthly wage is around €1,025 (C$ 1,481), depending on the industry. Before you judge, note that wages in Portugal are generally lower than in Canada because the cost of living is also significantly lower.
The average wage is higher in Canada, with variations across provinces and industries. The average wage in Canada is €3,598 (C$ 5,202) per month. Still, remember to consider the living cost and other factors when comparing wages since these vary based on the job market and individual circumstances.
The average wage does not mean qualified and experienced individuals don't earn higher in Portugal. Depending on your qualifications, you can earn up to €4,000 (C$ 5,774) a month, which is more than enough to live comfortably.
Is it worth the cost of living in Portugal?
Of course, this depends on your priorities, lifestyle preferences, and financial situation. But Portugal does offer a favorable cost of living compared to many other European countries and, as seen, Canada.
With affordable housing, lower everyday expenses, and accessible healthcare, the country gives a pretty good deal. To conclude, Portugal is a beautiful choice if you value a relaxed lifestyle, a vibrant expat community, and a blend of modernity and tradition.
When are you moving to Portugal?
Does the cost of living in Portugal versus Canada interest you in moving here? You're definitely not alone. Thousands of people have felt the same way and have changed their life for the better. 
To know more about Visas, relocation costs, and planning your journey, book a consultation with Viv Europe. We can help you save time, effort, and money, by simplifying your planning!
And if you'd like to talk to expats who've done this already, join our Facebook Group – All About Portugal For Expats. Ask questions, read stories, and get ready to be inspired!